The all-new 2023 Chevrolet Colorado is highly anticipated. What will it look like? What features will it come with? Today we get another look at prototypes roaming on public roads and what may be our best look yet at production-ready headlights.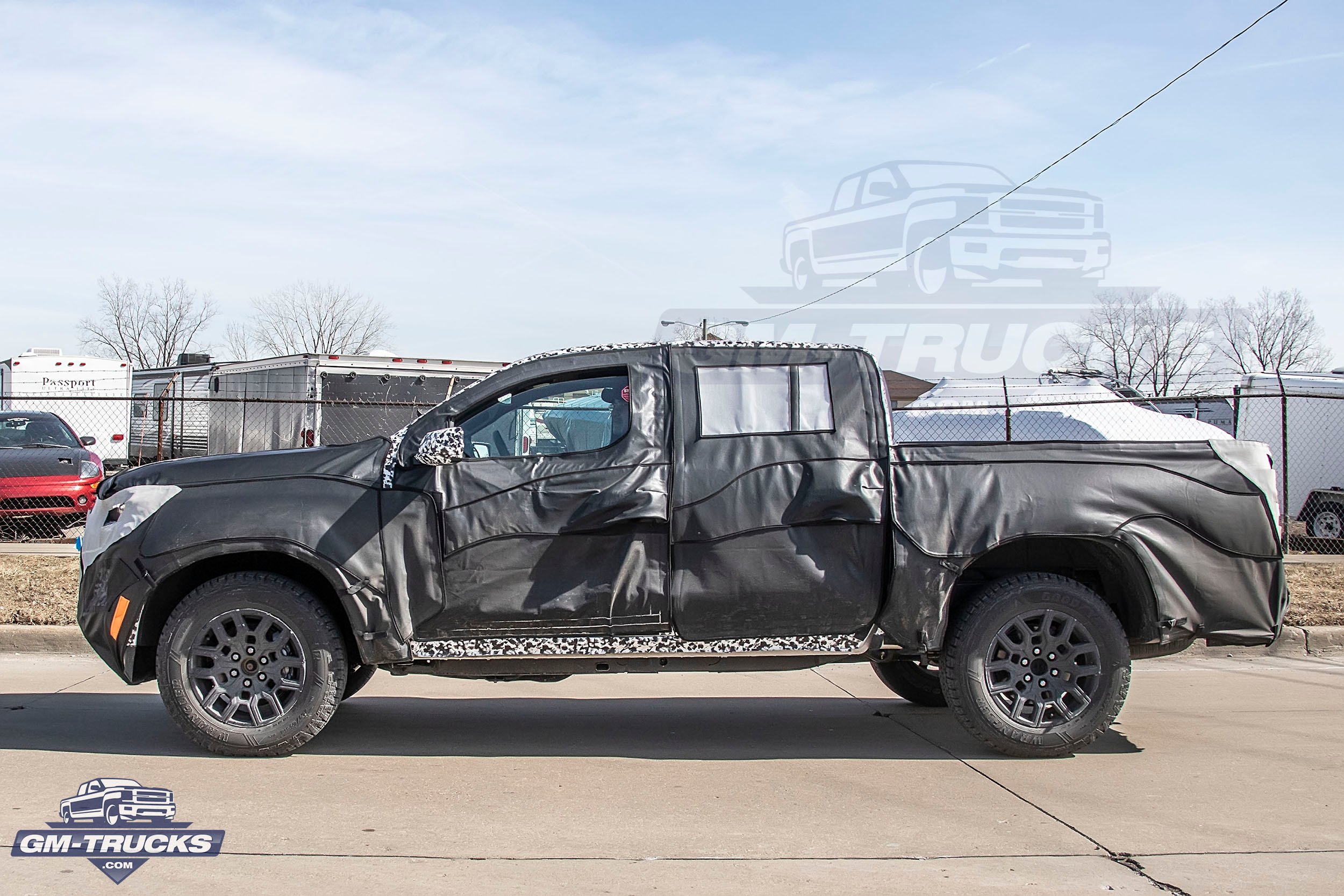 Check out our previous 2023 Colorado Spy Shots While You're Here
– Next-Gen 2023 Colorado ZR2 Caught With Substantial Upgrades On Display
– 2023 Chevrolet Colorado Prototype Caught Testing
– GM Tests Next-Generation Colorado ZR2 vs Ranger Raptor vs Canyon AT4X vs Silverado ZR2
Our spy photographer reports:
Prototypes for the next-generation Chevy Colorado have begun to show some more details, providing our best look yet at the headlights for the base WT trim, and the higher-end LT trim levels.
2023 Chevrolet Colorado – Work-Ready WT Trim
The old-school halogen lighting is clearly in place on the stripped-down WT trim. We also see the simple 17-inch steel wheels, wearing Goodyear Wrangler HT tires.
2023 Chevrolet Colorado – LED Signature and Lighting Details Begin To Show
We also caught a higher-end spec—likely the LT trim—revealing headlights with an LED signature and what appears to be projector beam bulbs, providing a more modern look. This latest prototype has removed the camouflage mesh around the headlights, revealing the cut lines to giving us a better feel for the shape and placement of the headlights. We can now discern the horizontal orientation of the headlights, and the eyebrow LED feature at the top of the headlamp cluster. We can also see a new lighting element stretching toward the top of the grille. We can now also see the round fog lamps mounted in the front bumper.
The likely LT-level truck is wearing new 18-inch honeycomb-style wheels with black and machined detailing. We have these wheels on multiple prototypes, and they've been wearing three different grades of rubber: Goodyear Wrangler Fortitude HT, Goodyear Wrangler Territory AT, and Goodyear Workhorse AT tires.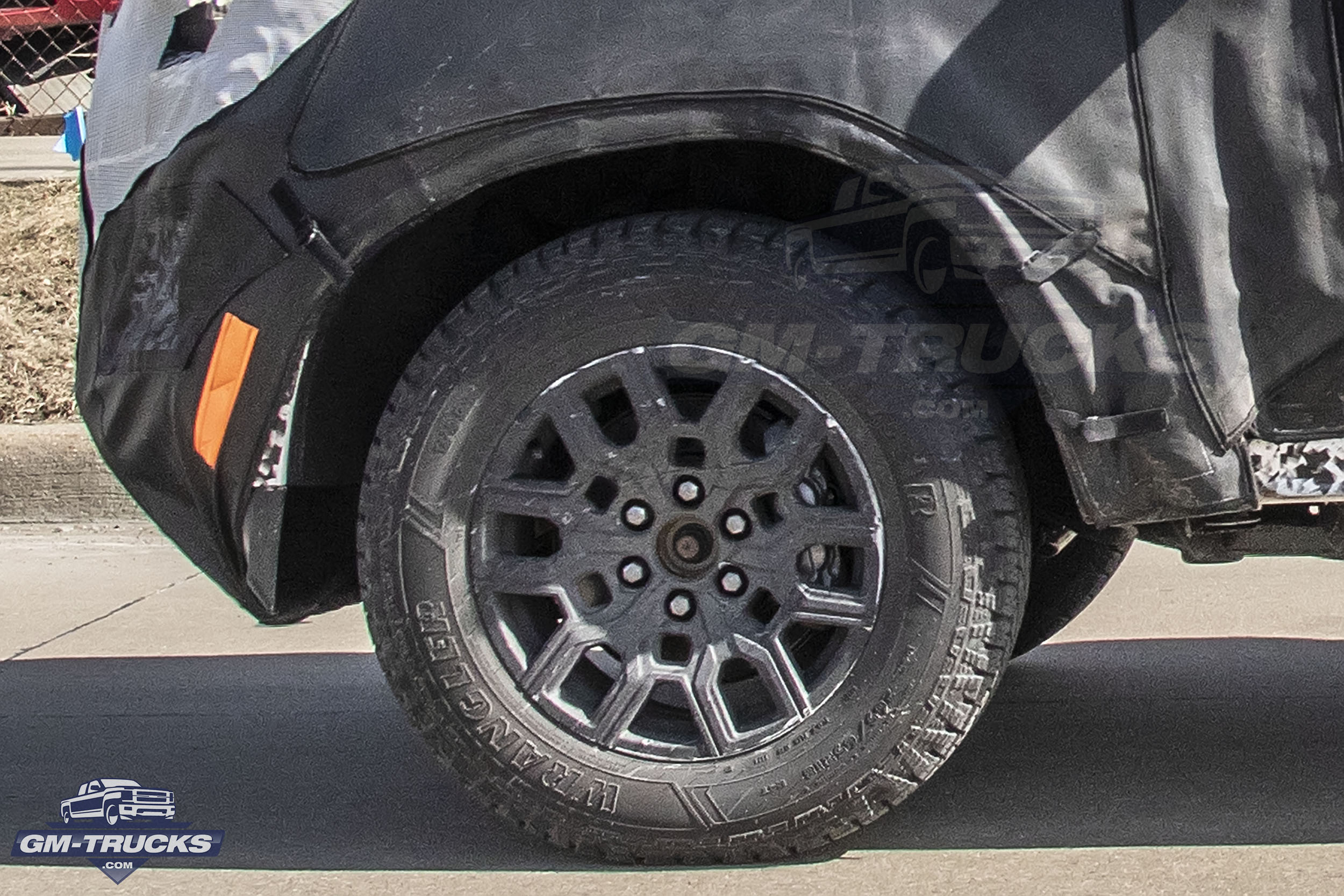 Testing on the new Colorado prototypes has clearly ramped up in recent weeks, and we expect to see and learn more and more in the coming months. Stay tuned for more details.