A group of autonomous GMC Yukon was recently captured in photographs. What are they doing? What sort of equipment are they using? We discuss.
We recently caught a new GMC HUMMER EV with similar testing equipment. We assumed it was for the development of a future version of Super Cruise, and it turns out we may have been correct.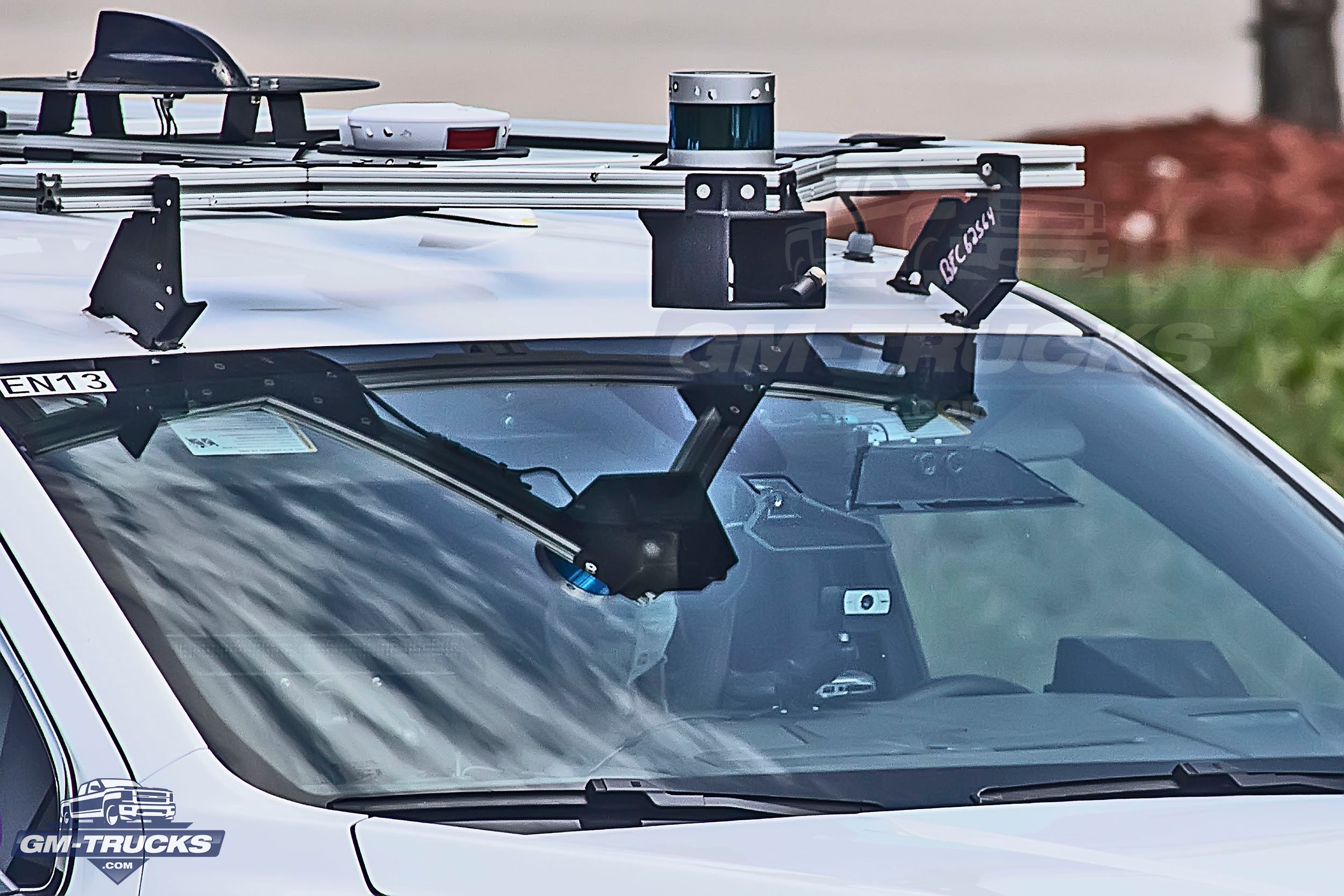 Our spy photographer reports:
We caught a GMC Yukon Denali autonomous test fleet running on busy Michigan roads near GM's Proving Grounds. A sticker on the side windows reads: "Vehicle Equipped With Cameras and May Be Recording." After seeing a rundown of the tech involved, you'll see why.
We spotted four Yukon Denalis all fitted with a massive array of cameras and sensors, and interior displays. They all appeared to be equipped identically, with a Lidar sensor embedded into the front bumper, and two cameras mounted within the front grille. Cameras are visible on the front fenders, as well.
On an expansive roof rack, front- and rear-facing Lidar units are joined by a new shark fin antenna, and more sensor units. On the rear, another set of cameras sit below the high third brake light. Two cameras are also mounted on each side mirror.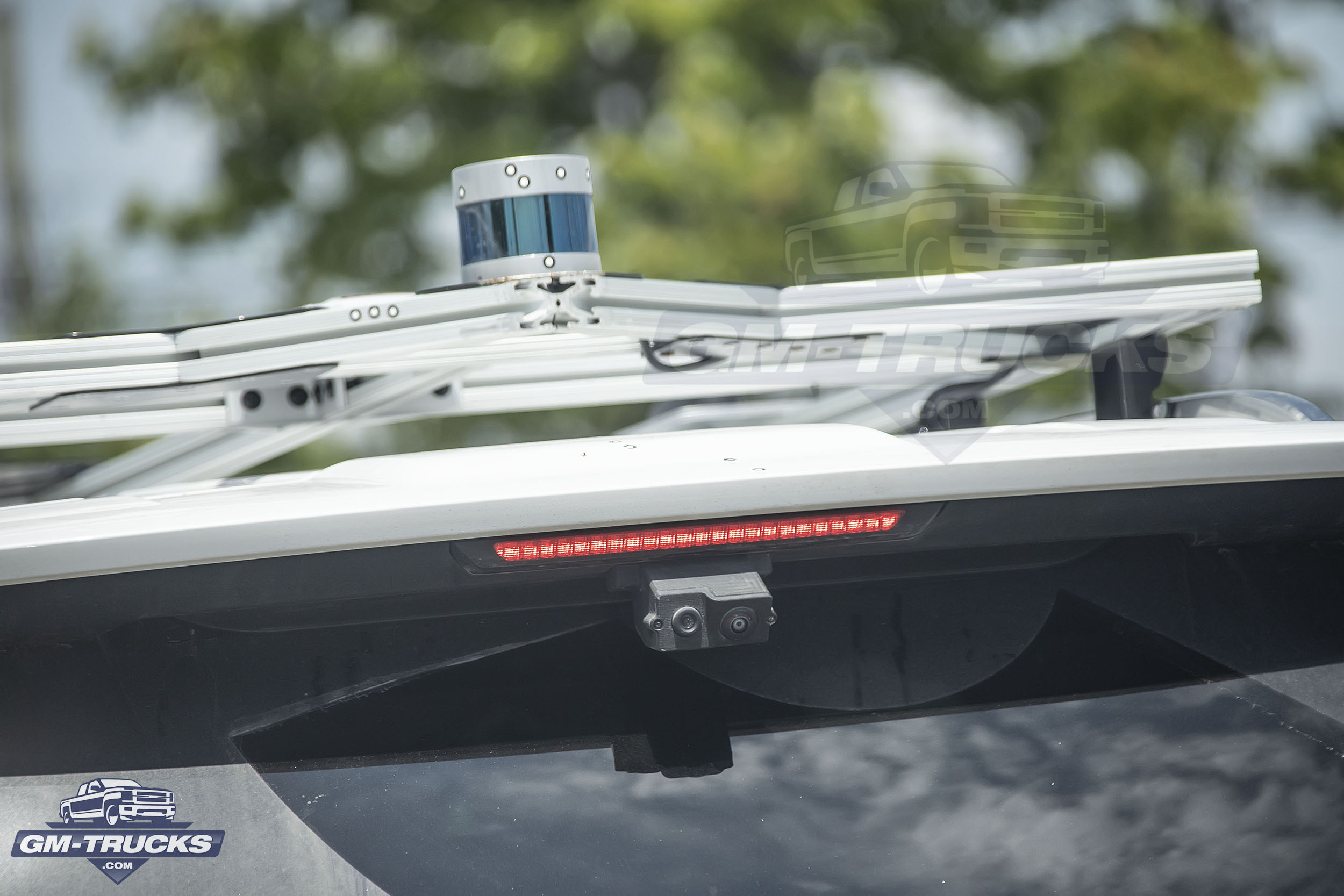 The tech continues inside, with an additional monitor for a support engineer in the passenger seat, and some other display mounted above the instrument binnacle. More sensors and cameras sit between the front seats, with three additional cameras visible through the windshield. We managed to get some elevated shots of the autonomous Yukon as it navigated the the busy roads, and it appears that the driver has no hands on the wheel.
It seems noteworthy that all of these autonomous prototypes we've spotted have been top-line Denali models, suggesting this tech will likely be filtered into the high-end of the Yukon line-up. It's possible that this tech is being studied for possible inclusion into Yukon's mid-cycle refresh, which is reportedly due for launch sometime in 2023 as a 2024 model. We'll have to wait and see what materializes for real-world consumption from these advanced, sensor and camera-laden testbeds.
2024 Autonomous GMC Yukon Spy Photographs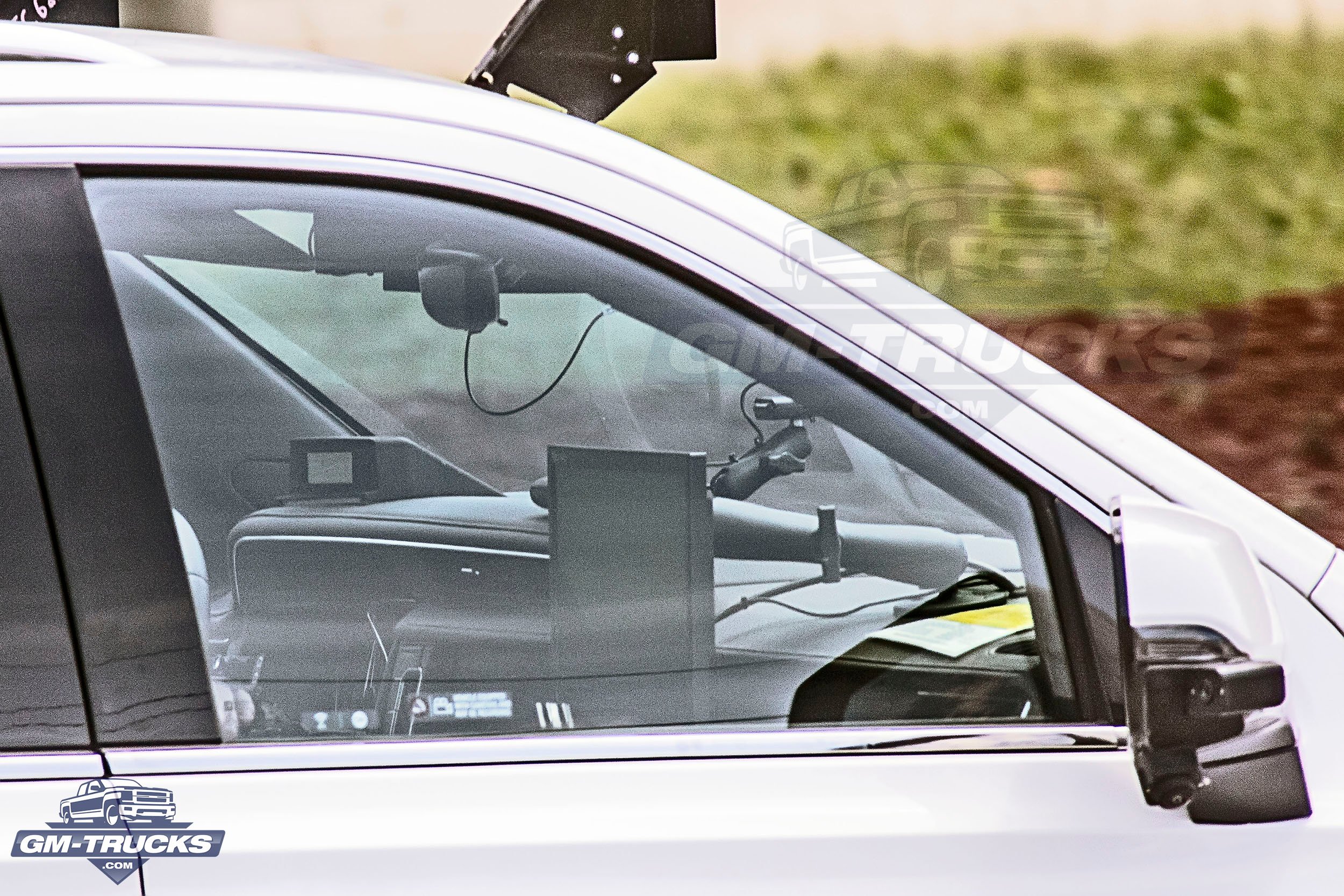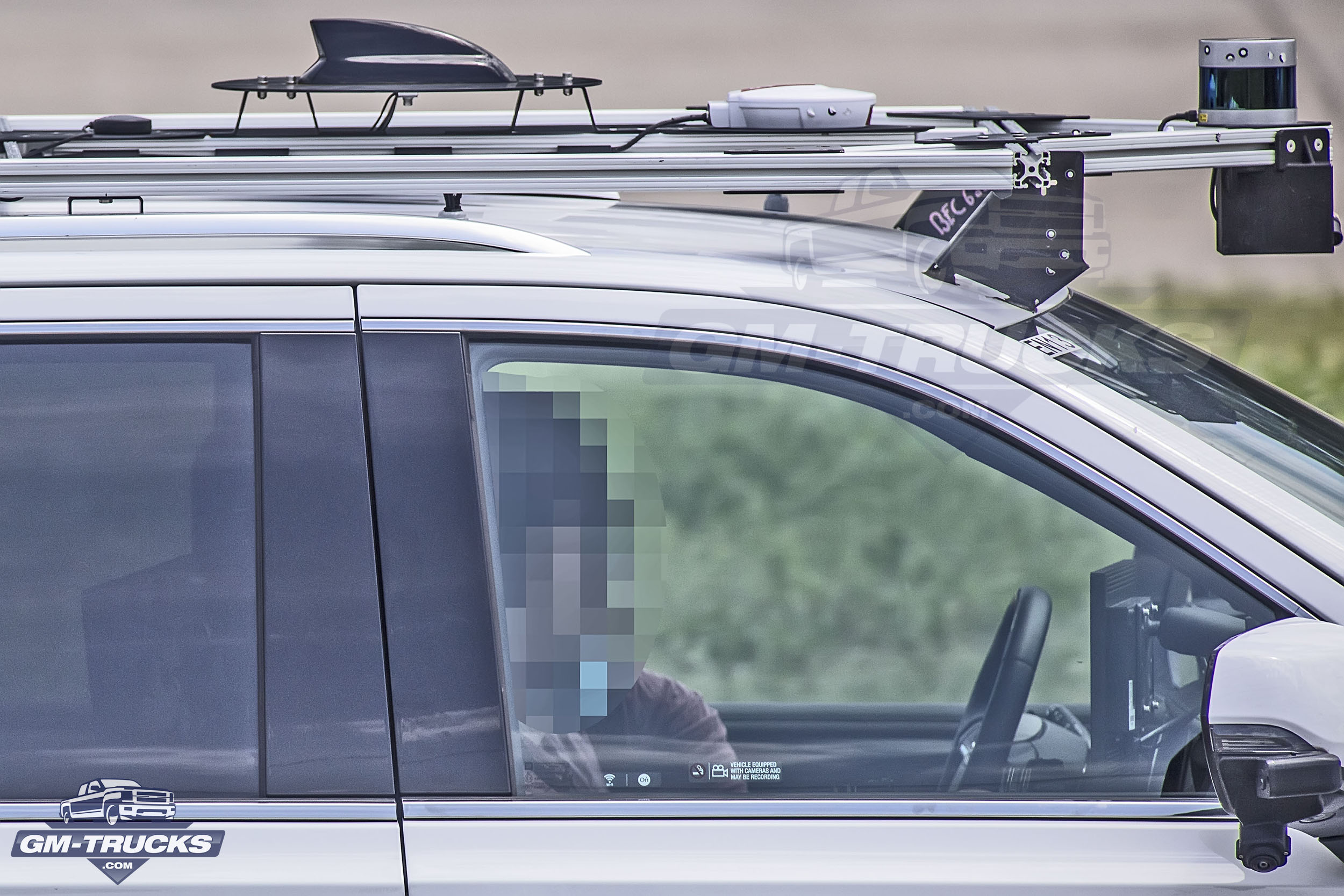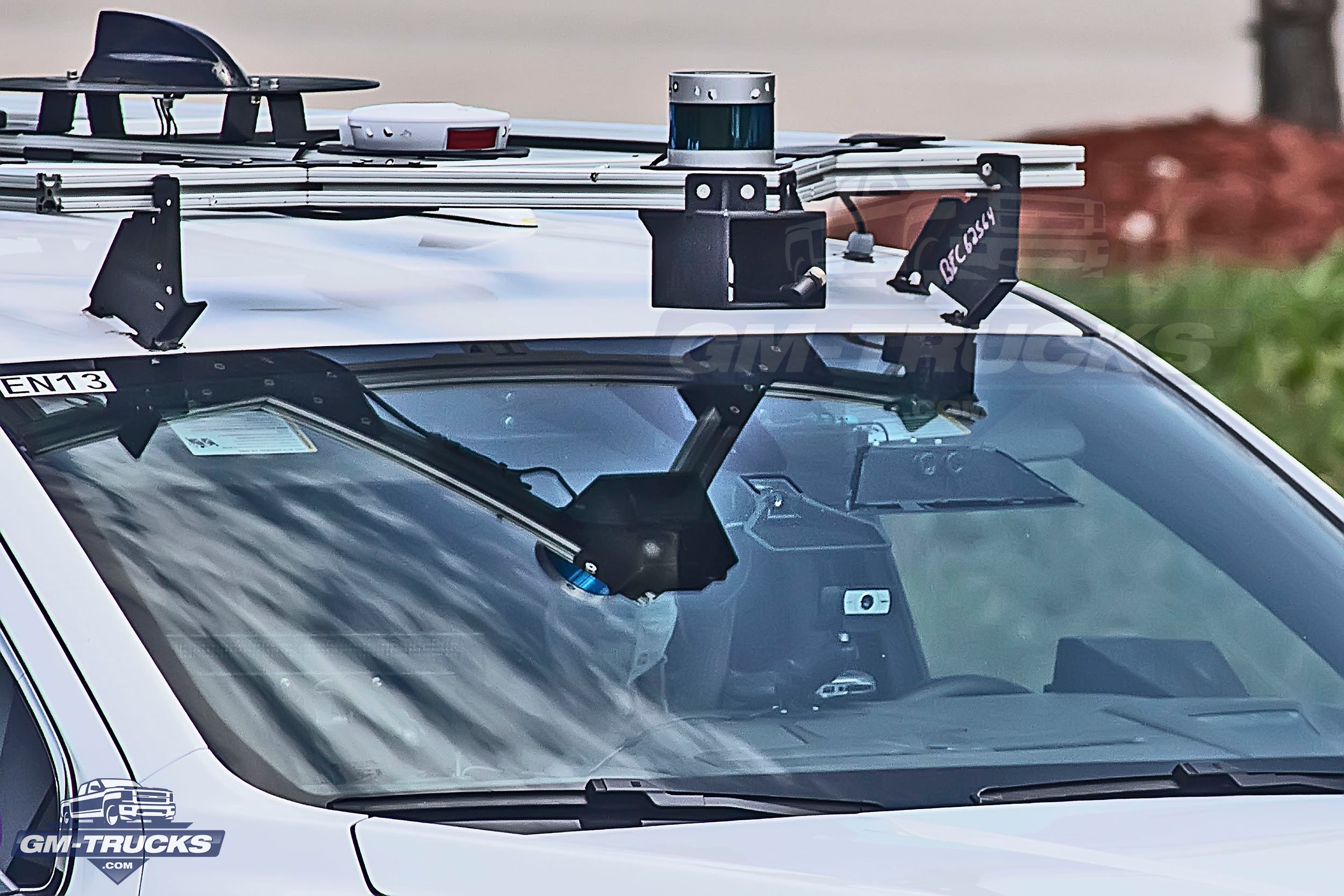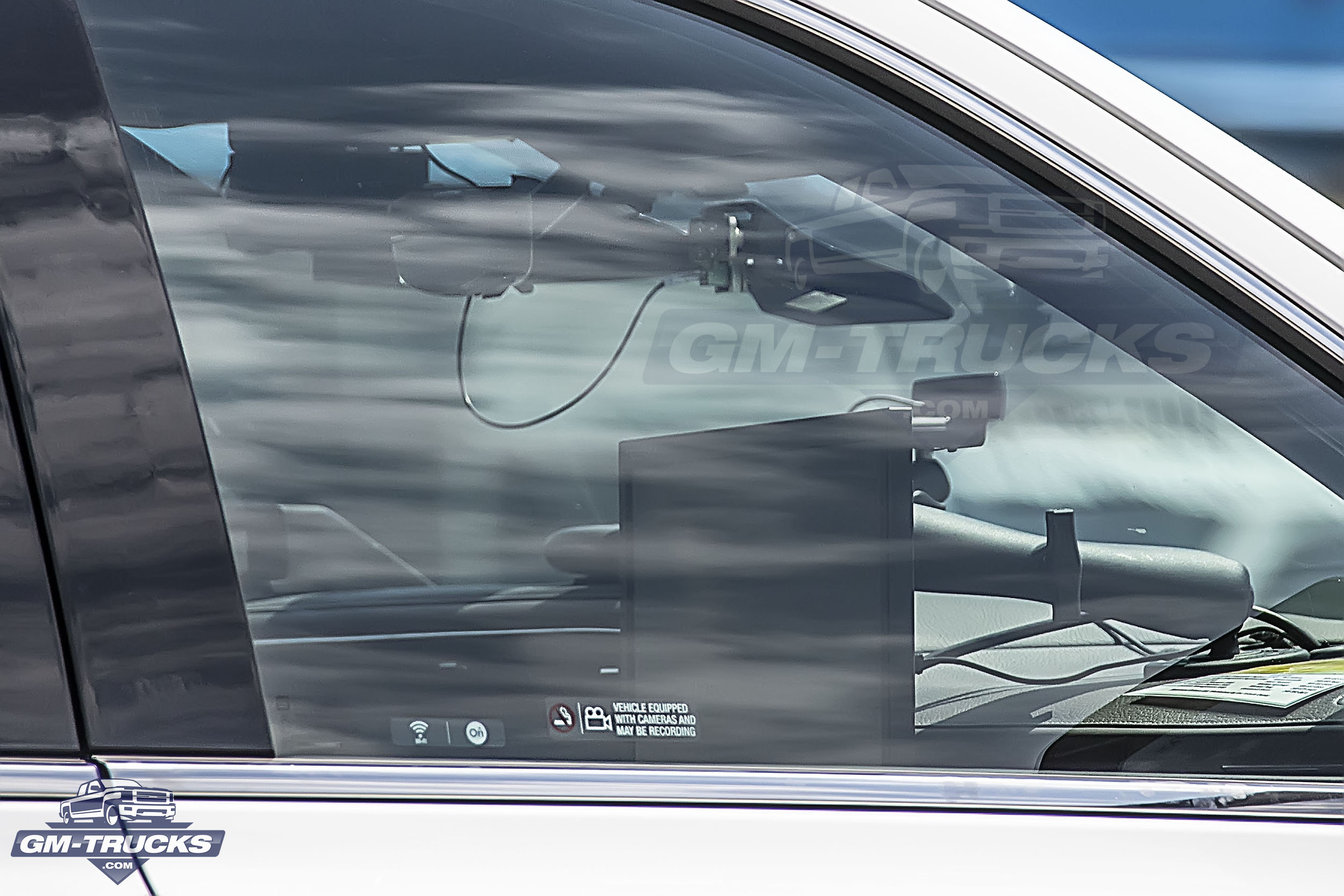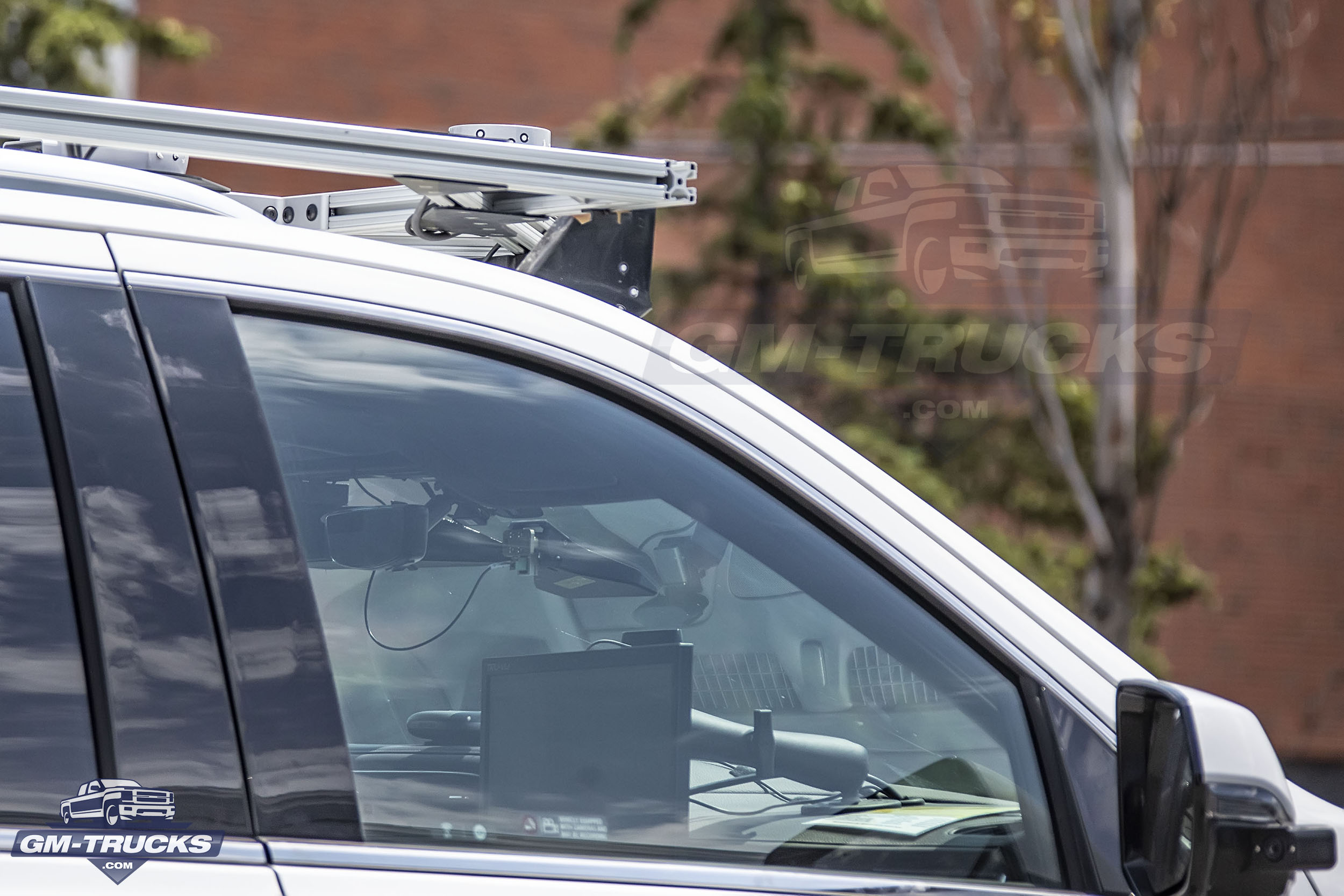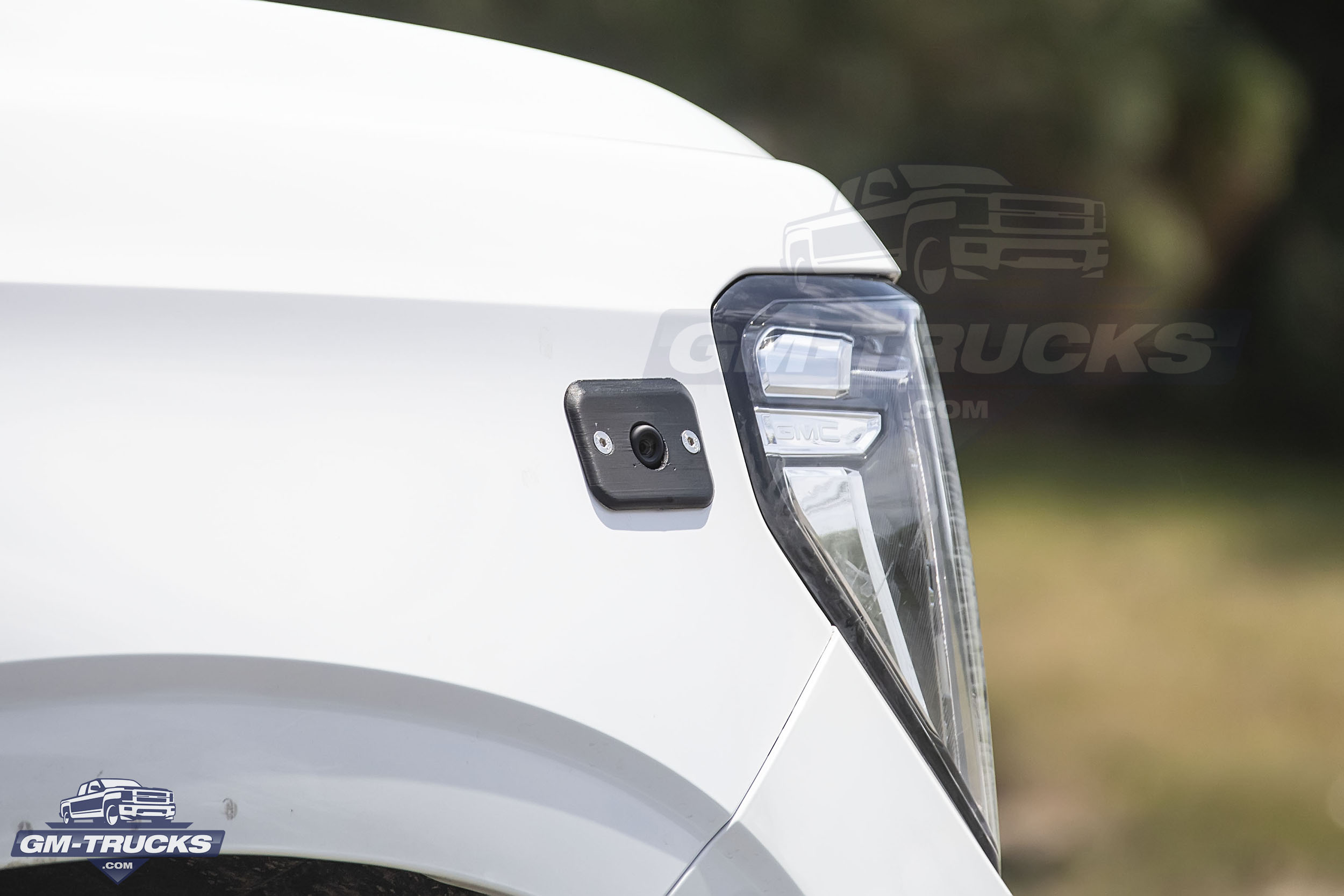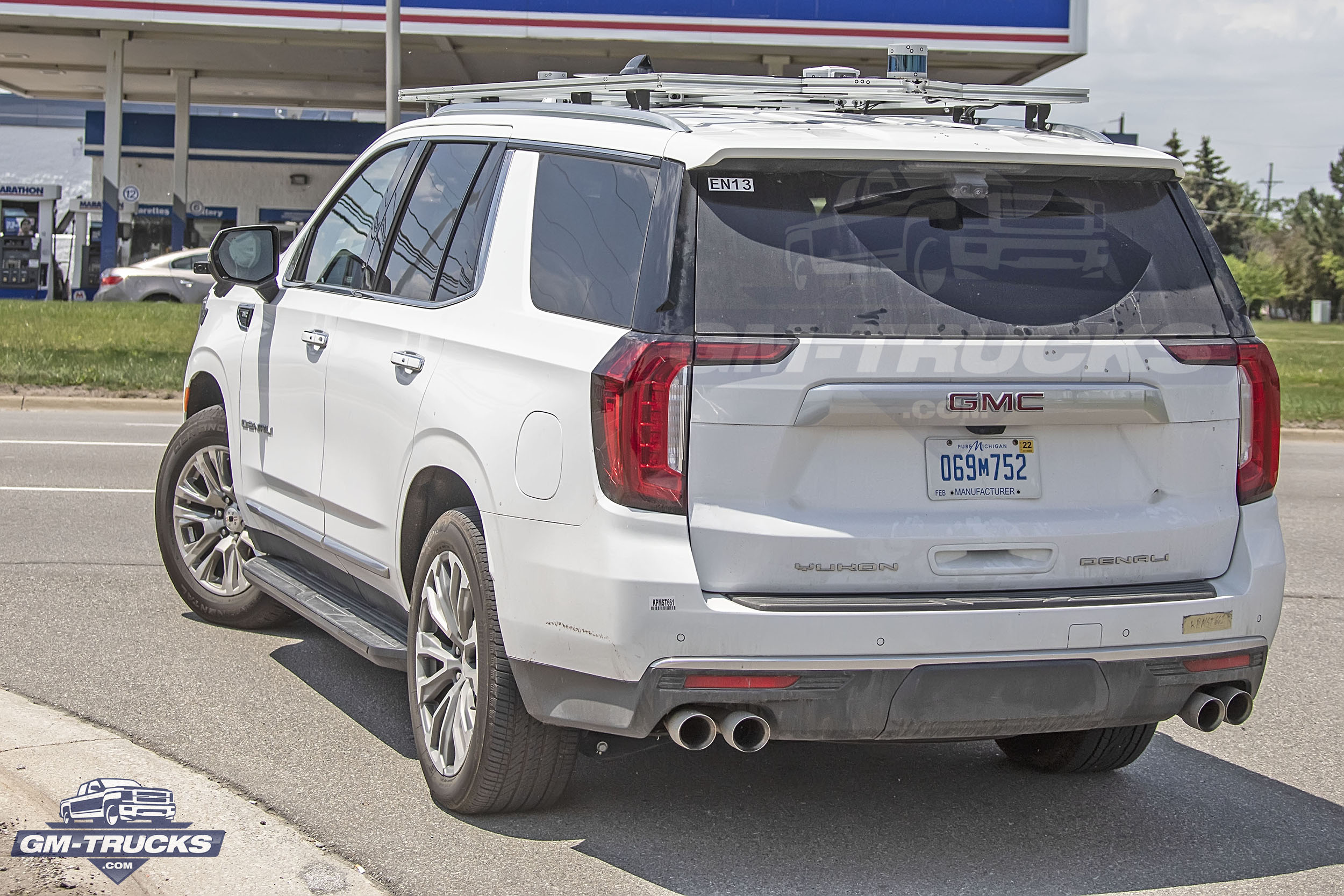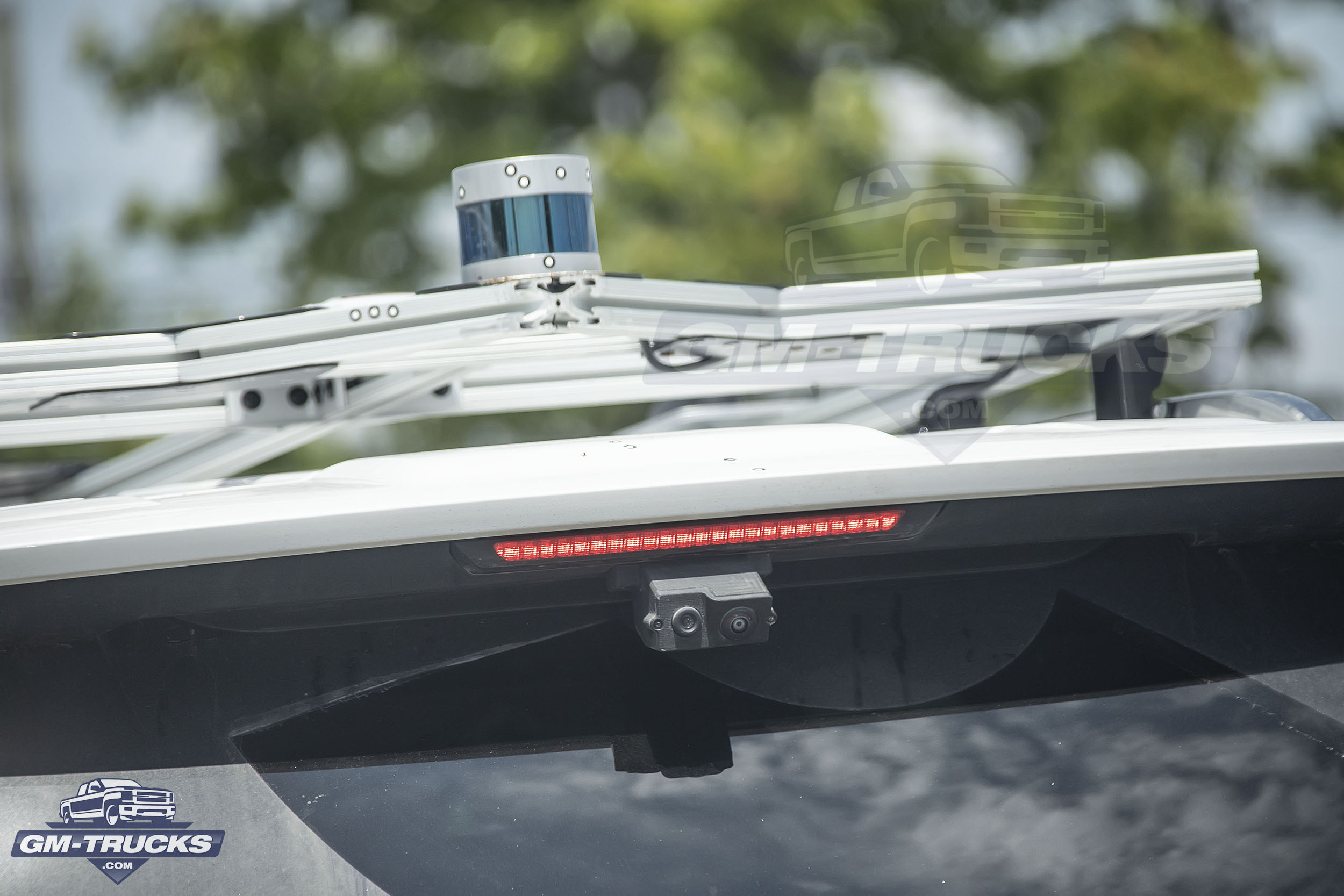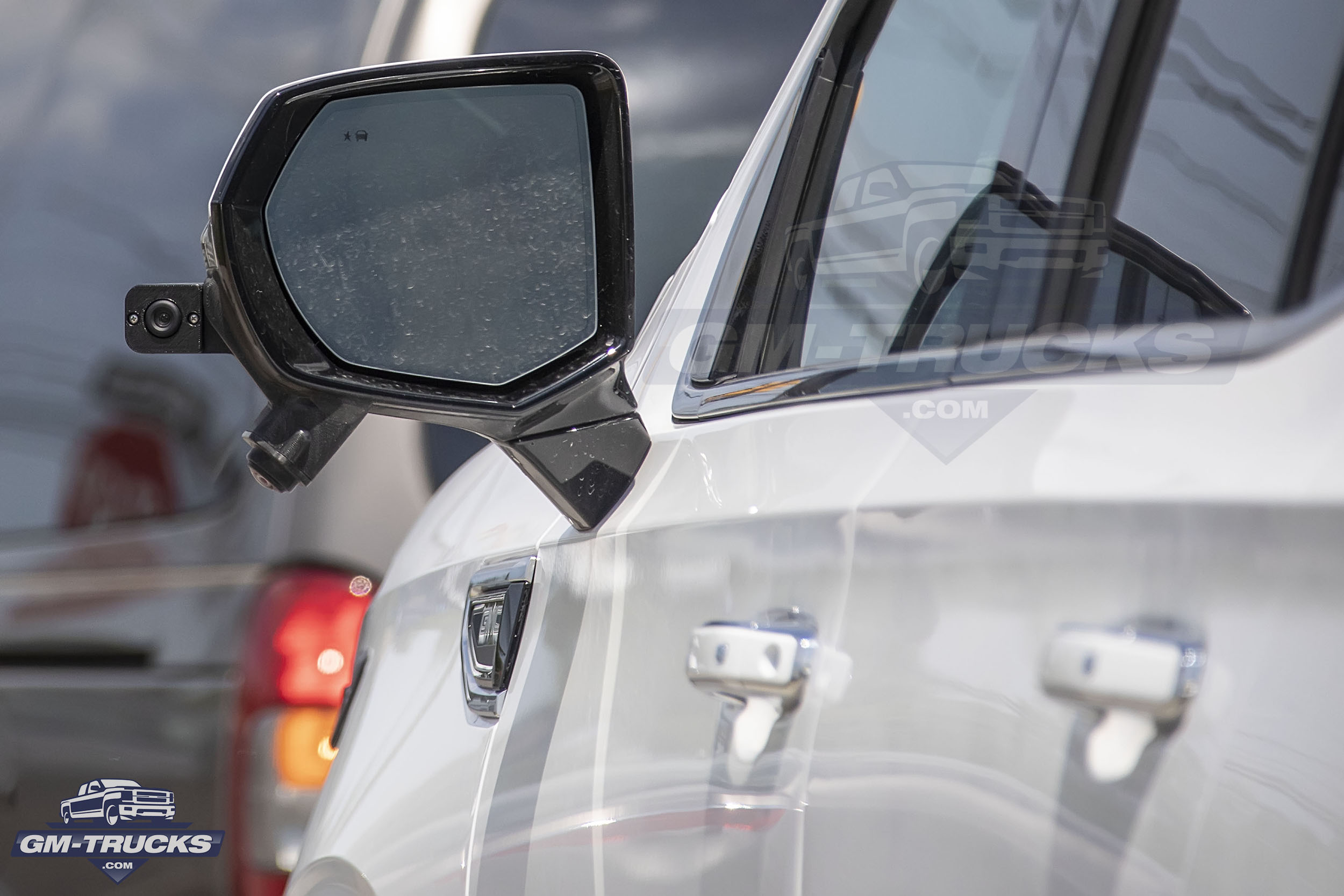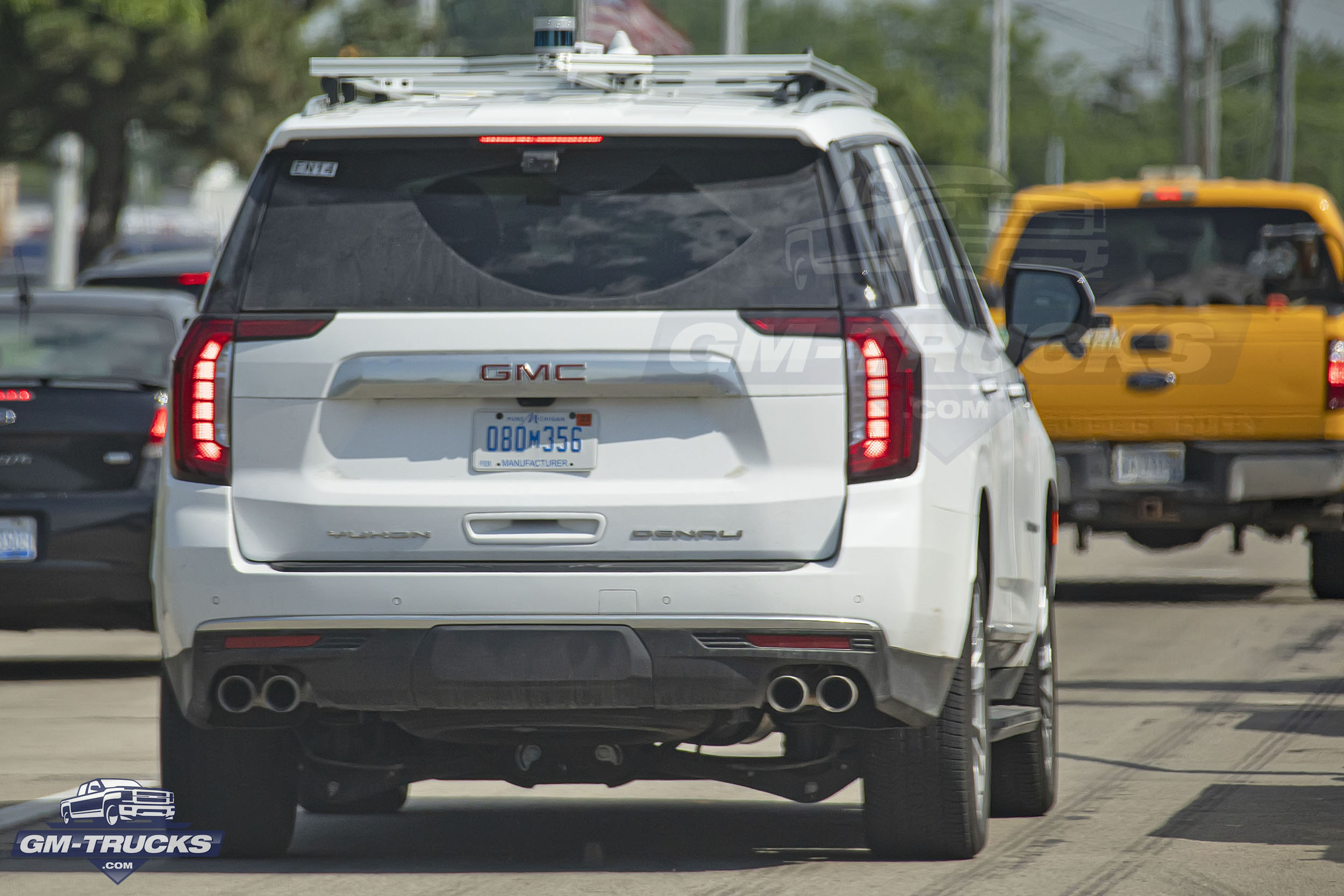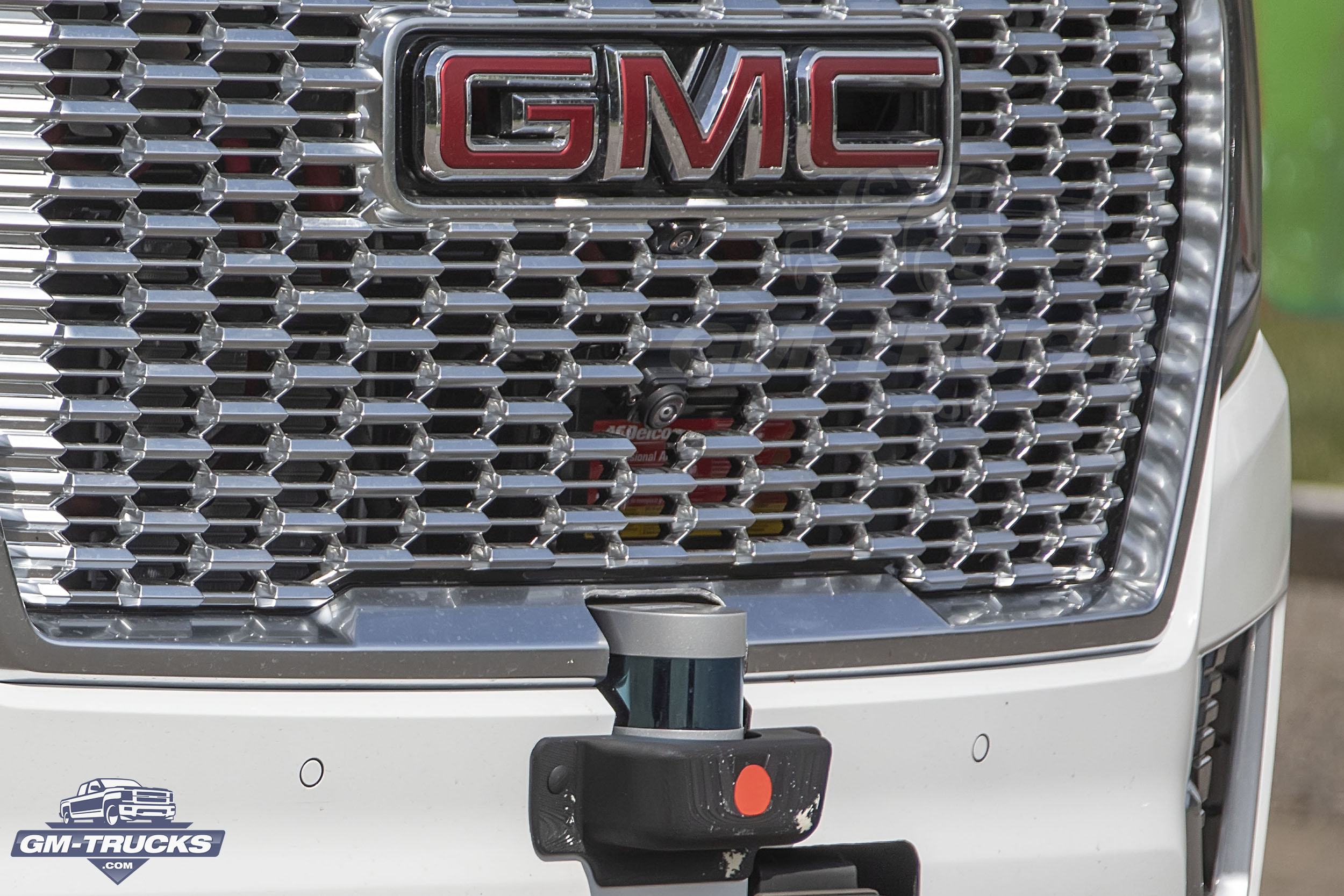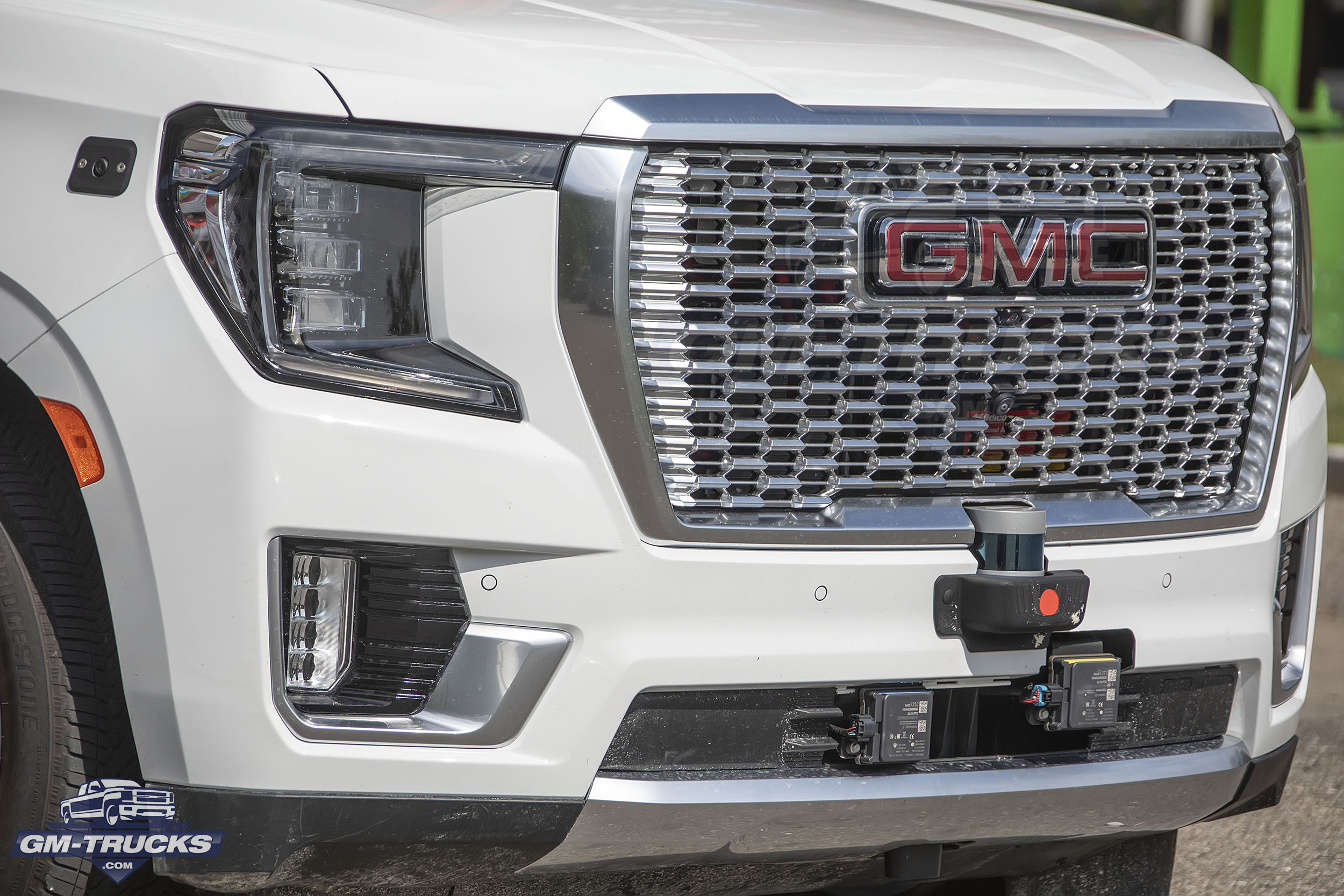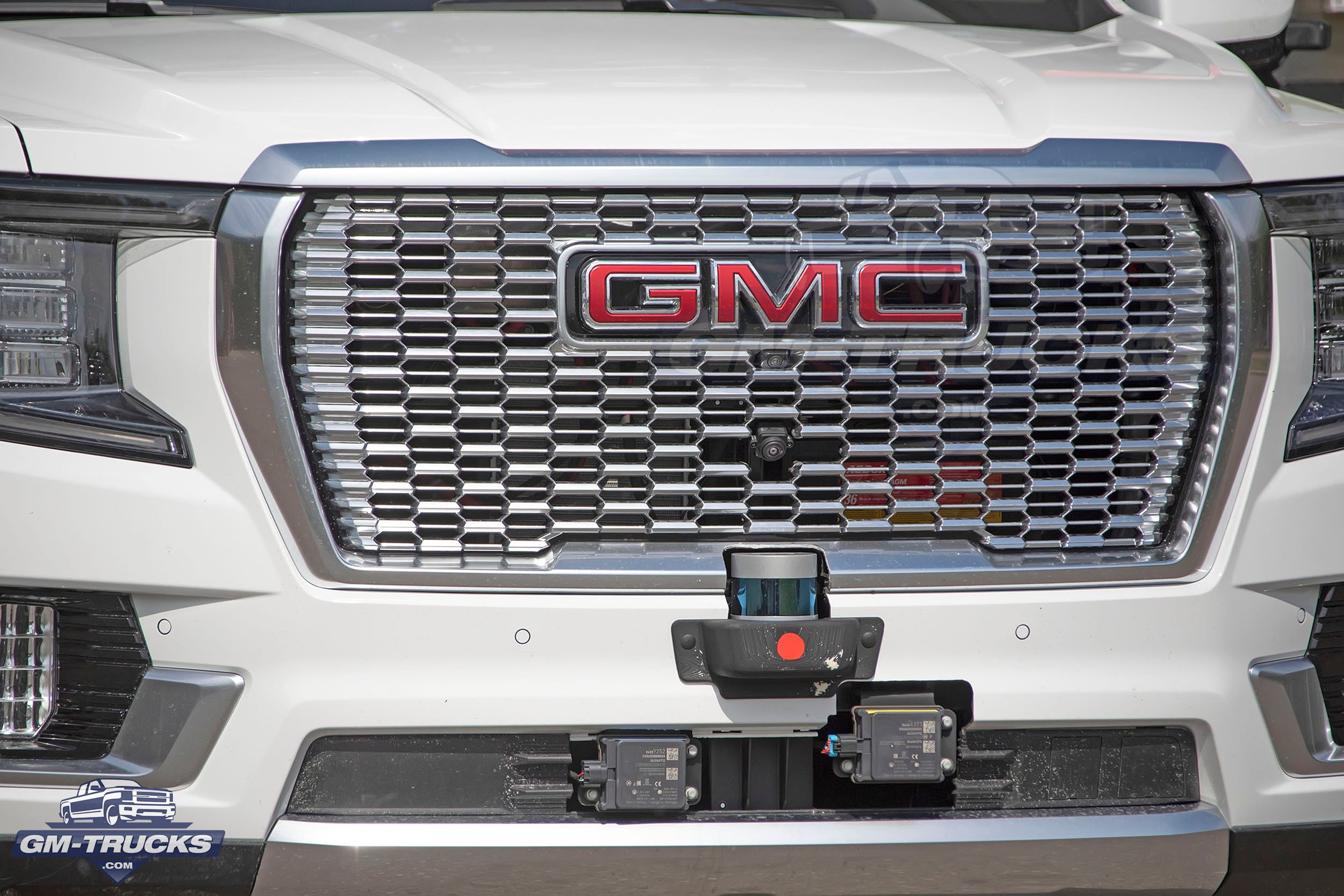 Interested in the current gen of 2020+ GMC Yukon? Join our Facebook Group or the GM-Trucks.com Forum.