The Canyon AT4X hasn't even hit dealer lots yet and our spy photographer has already captured one flush with American Expedition Vehicles (AEV) accessories. Is this a hint that an AEV edition Canyon is on the way? Take a look and decide for yourself.
Canyon AT4X with AEV Parts – Our Spy Photographer Reports
We got an interesting real-world look at the GMC Canyon AT4X Edition 1, but the truck caught in these shots goes even further in the upgrades department, with a clear addition from the AEV parts bin. Could this truck be testing some bits foreshadowing a future Canyon AT4X AEV Edition?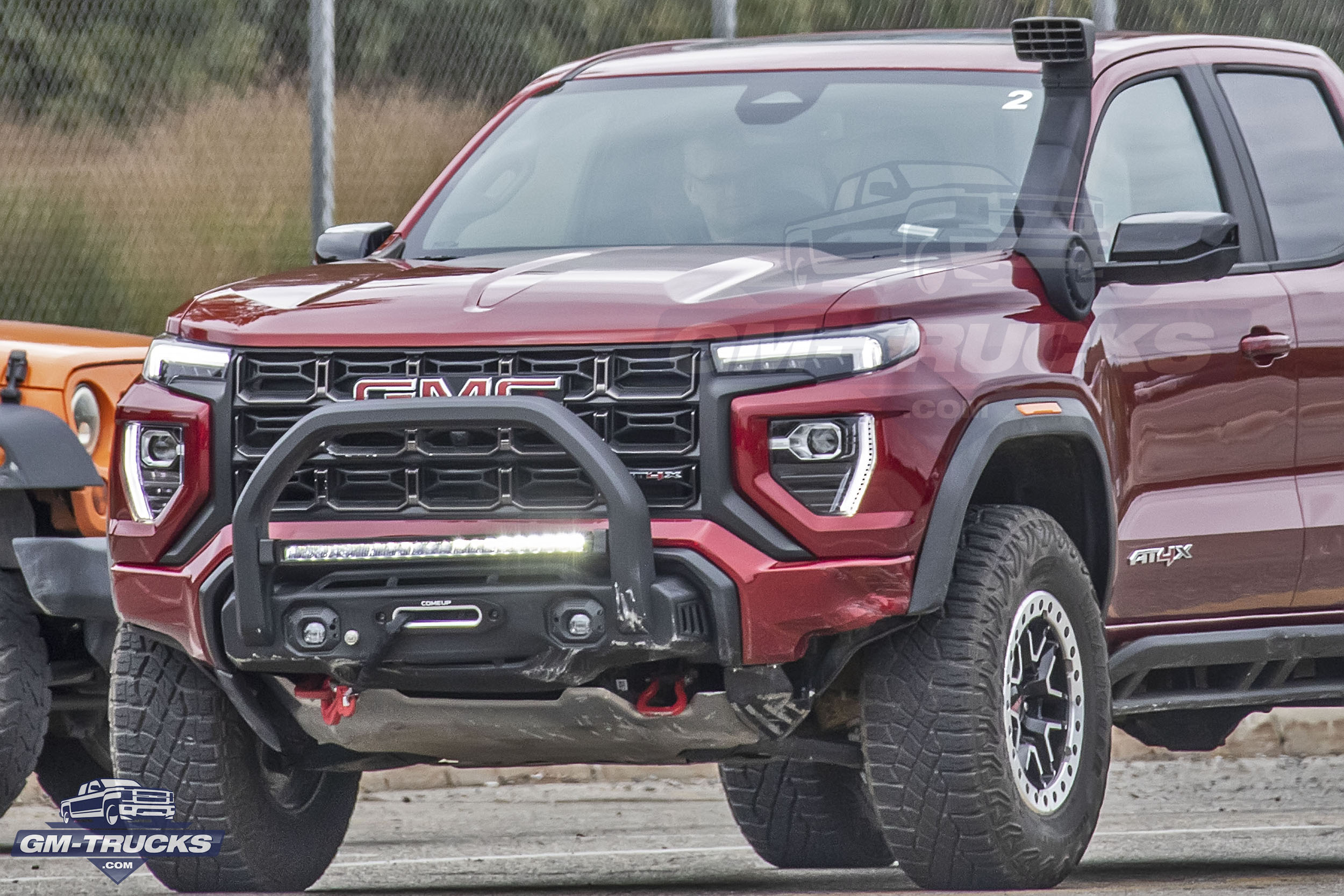 This Canyon test truck was caught entering the GM Proving Grounds, bringing up the rear in a test convoy after a development run on public roads. Badged Edition 1, this heavily upgraded Canyon AT4X gets everything from a 30-inch, a safari bar with integrated winch, and underbody cameras (with washers). But this particular Edition 1 is noticeably different for two unmistakable reasons.
AEV Snorkel Installed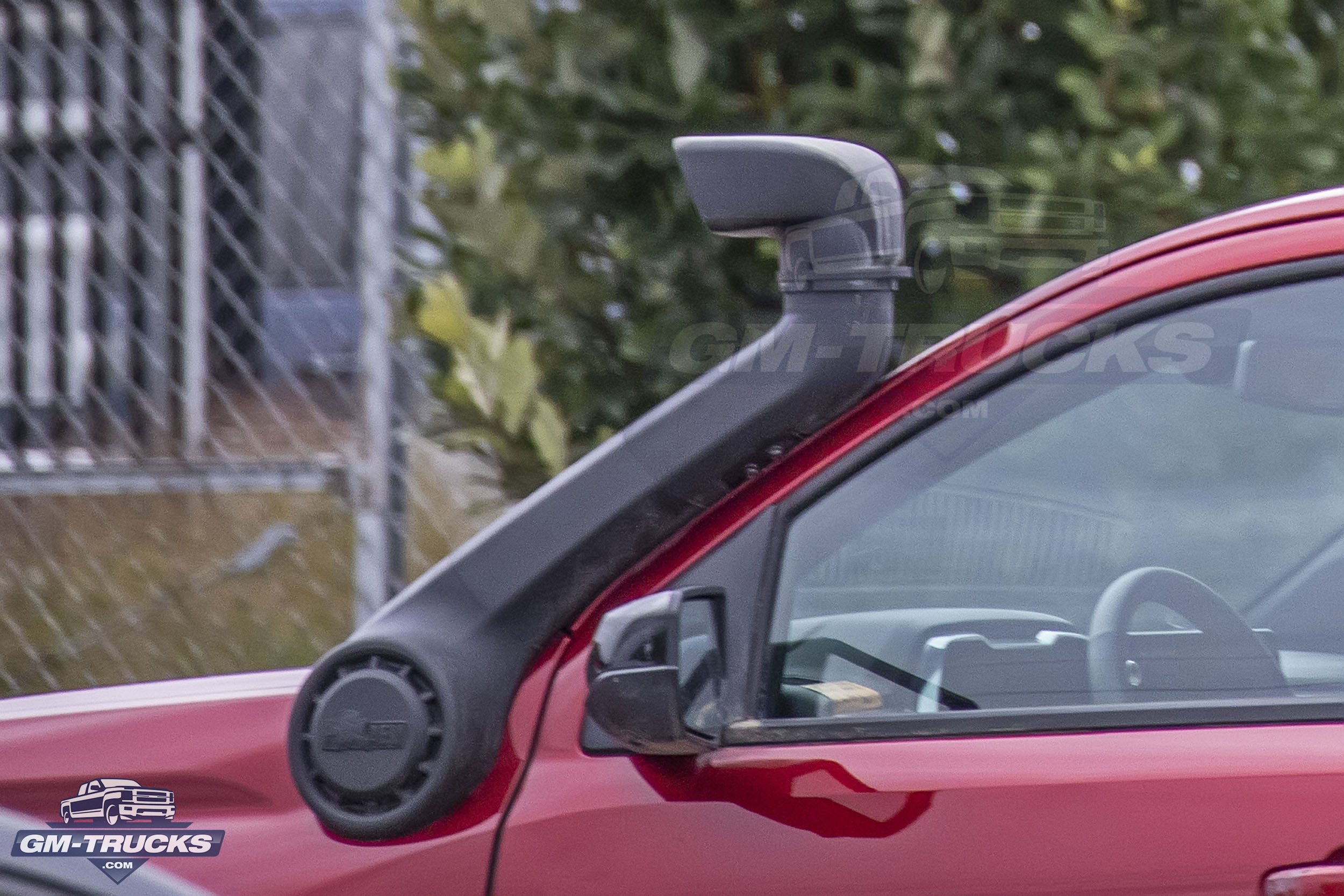 This Canyon AT4X is testing with an AEV engine snorkel, something we haven't seen on any prior prototypes for the 2023 Chevy Colorado or GMC Canyon. A similar snorkel was offered on the prior-generation Colorado ZR2 Bison, but problems arose when Chevrolet backed away from any notion of using the snorkel to handle deep water-crossings. With the threat of voided warranties, the idea of adding a snorkel to your Colorado got a bit…murky.
Now, here is an AEV snorkel mounted to a 2023 GMC Canyon AT4X, being tested by GM engineers—and mounted to the driver's-side A-pillar instead of the prior-generation's passenger-side mounting position. It appears that GM may be trying to work out the bugs on a snorkel system for its new-generation midsize trucks to fully integrate it into their parts catalog. Also, it signals that, just like its full-size brother, the Canyon will likely get an AEV Edition, joining the AT4X lineup later in the production-run.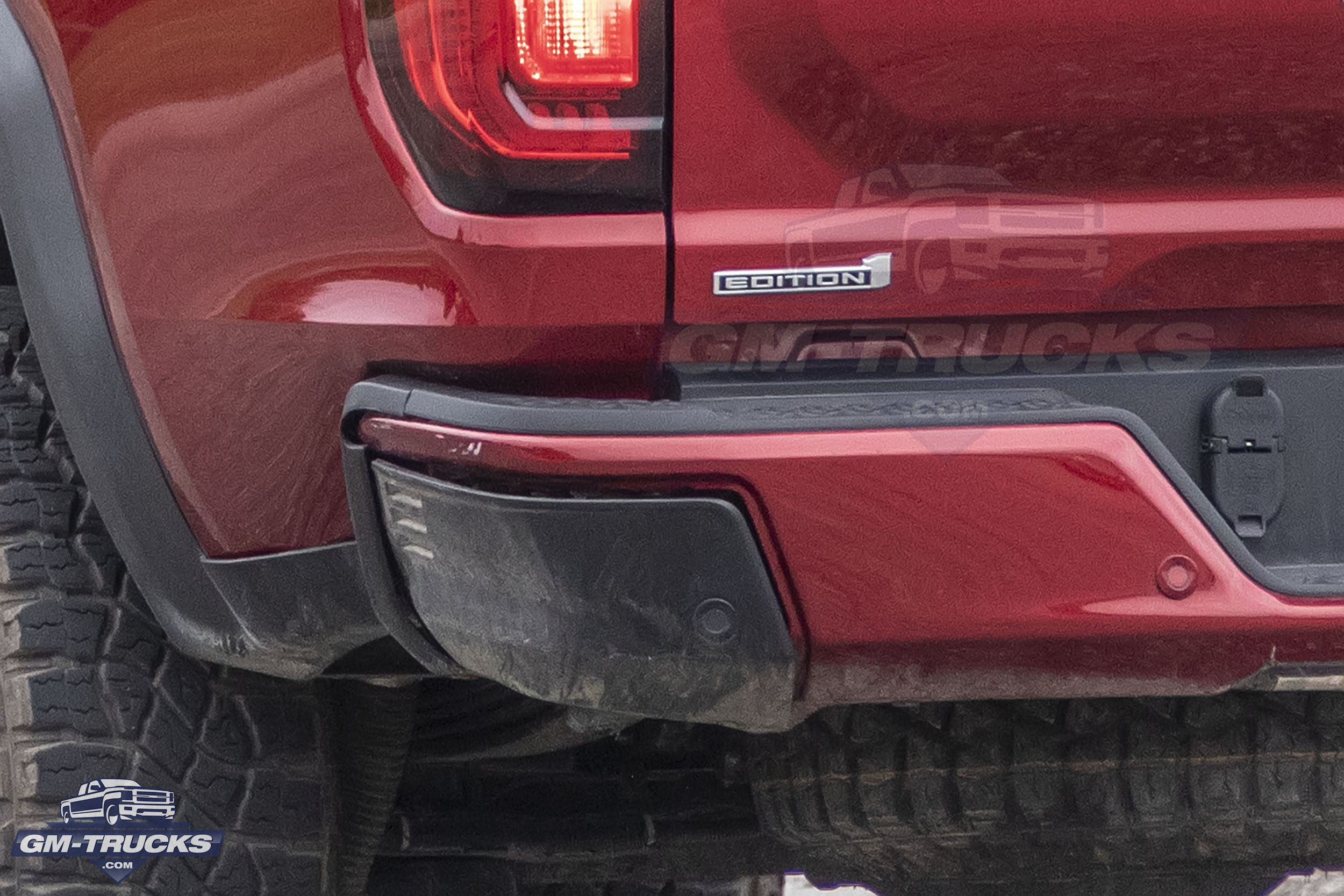 Beadlock-EQUIPPED, Not Just Beadlock-Capable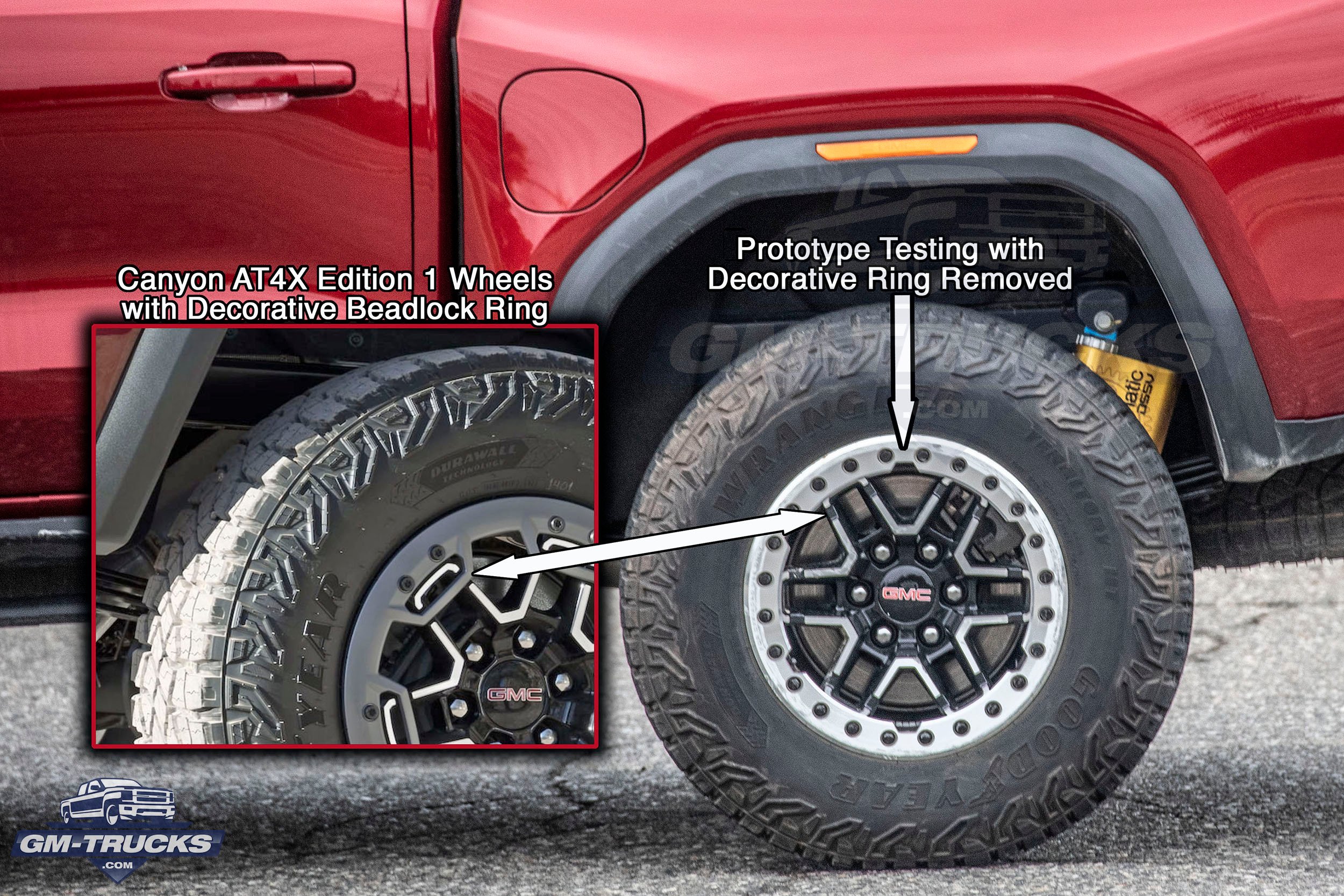 The other noteworthy addition to this prototype is found on the wheels. The Canyon AT4X Edition 1 touts its 17-inch beadlock-capable wheels, but one look at the spokes of the production wheel design, and you can see that the wheels' production trim piece has been removed, and replaced by what appears to be a functional beadlock ring. It seems clear that this prototype's wheels are not only beadlock-capable, they are beadlock-equipped, taking this truck's off-road performance potential to the next level.
The prototype caught here looks like something more than a development run to fine-tune a production-spec Canyon AT4X Edition 1 before production begins. This prototype looks like its going further than any prior Canyon test trucks we've seen, for a future variant ready to go to even more extreme lengths of off-road possibilities. On the Sierra 1500, that's the Sierra AT4X AEV Edition. With the presence of some AEV advanced off-roading items, we might be looking at an early prototype for GMC's Canyon AT4X AEV Edition, with more bumper and body modifications coming later in development.
We'll obviously be on the lookout for more developments on this front.