After breaking the news that the 2021 Chevy Silverado would be equipped with the Multi-Flex tailgate, we now have the very first photo of the Chevy branded feature along with its eventual RPO code.
We first reported that the Silverado would get a Chevy branded version of the Multi-Pro tailgate last week. 
This morning GM-Trucks.com obtained a photo taken by a Fort Wayne worker that shows the Chevrolet Branded Multi-Flex Tailgate. The truck, parked in a "Management Lot" was apparently visible from a main entrance.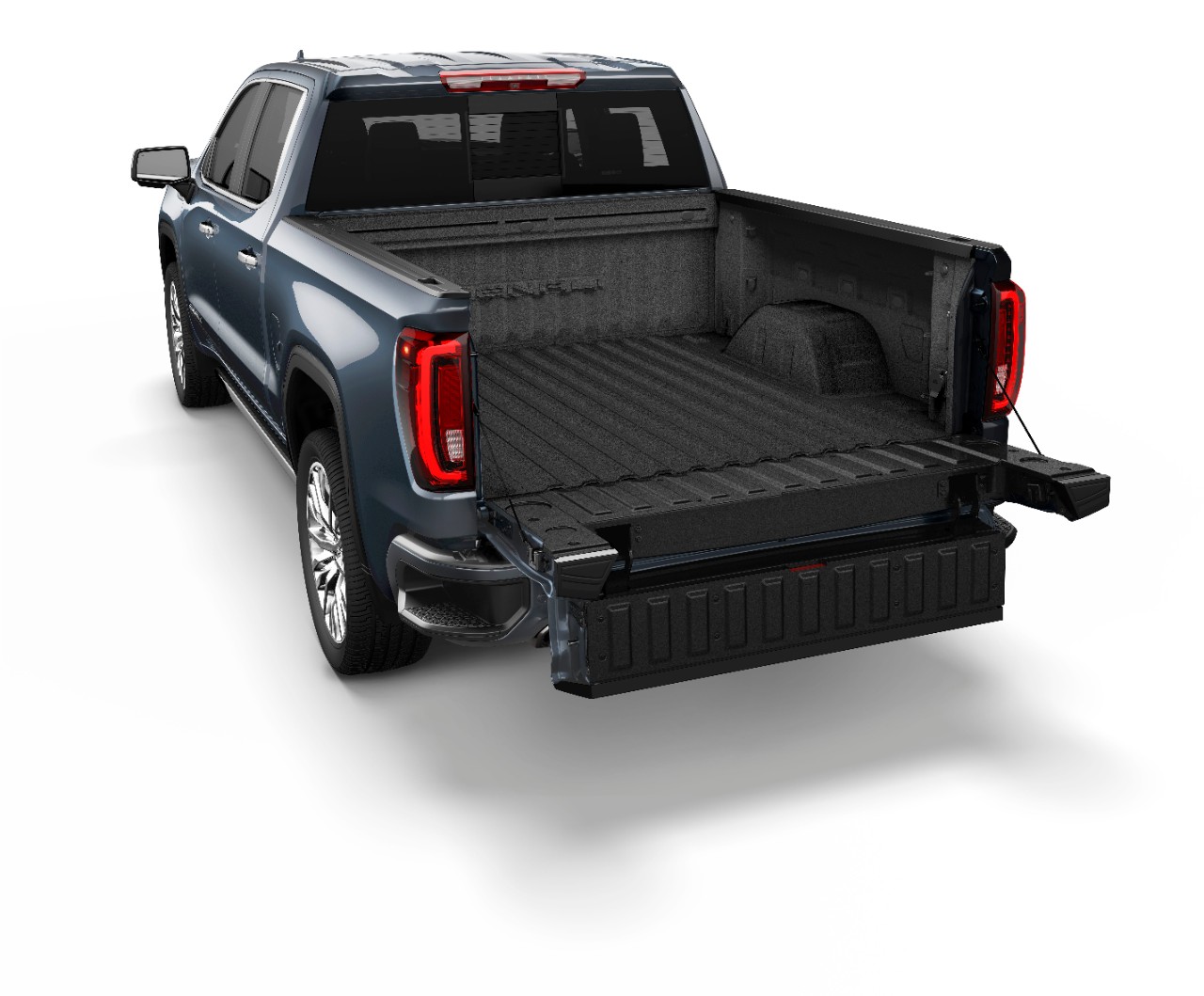 The Silverado sporting the Multi-Flex Tail Gate is a High Country, leading to speculation that some trim levels (or at least the High Country) would have the Multi-Flex Tail Gate as standard equipment.
GM-Trucks.com has also learned that the future mid-year 2021 enhancement will take up the RPO code of "QK2", which is the same as the GMC Multi-Pro tailgate. This further indicates that the tailgate may see no other updates other than a Chevy badge replacing a GMC badge.