Were you confused by GM's plans for its $2.3 billion dollar Ultium battery factory? While battery expert LG Chem is a partner, both companies rely on economies of scale to become, and maintain, profitability. Could GM's Lyriq, Cruise Origin, Bolt EUV follow-on, rumored e-Corvette and Hummer consume millions of batteries and fund the ongoing development of even more advanced batteries? Not likely, at least for 3-7 years.
First Honda announced on April 2nd, a partnership with General Motors to jointly develop "Honda's next generation (MY2024) of electric vehicles (EVs)… based on GM's highly flexible global EV platform." Honda promised to "execute exterior design and interiors of two Honda-badged EVs… and said in a statement that "the platform will be engineered to support Honda's driving character."
So, GM's skateboard and Ultium batteries broadened their development cost-sharing while the Ultium factory output gained another customer. Note that GM's batteries use NCMA (Nickel, Cobalt, Manganese and Aluminum) chemistry, which relies less on cobalt and are therefore likely less costly to produce. (GM promises more breakthroughs using cheaper and more environmentally sensitive materials "soon.")
September 8th, General Motors and Nikola announced an even broader partnership program wherein GM will "engineer, validate, homologate and build the Nikola Badger for both the battery electric vehicle and fuel cell electric vehicle variants," which is great for Nikola as they can free up entire engineering teams to work on their over the road trucks and focus on delivering the 2,500 pre-sold waste trucks to Republic Services.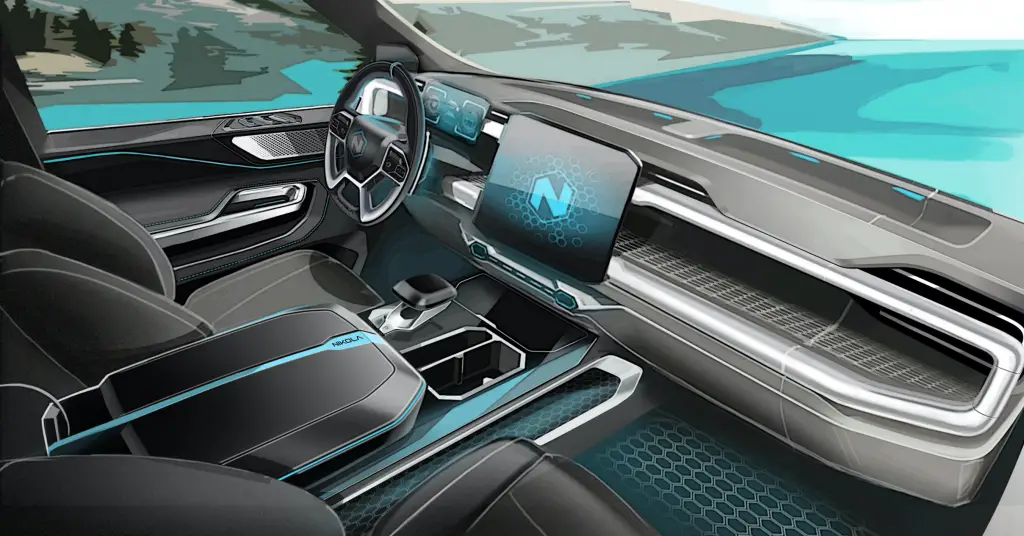 Trevor Milton, Nikola's founder says " You won't know we're sharing components." Oh, GM and Nikola infotainment teams are already at work on Badger's signature cabin.The partnership, GM says, carries cost reductions through Nikola's programs, including: Nikola Badger, Nikola Tre, Nikola One, Nikola Two and NZT, each available as a Fuel Cell Vehicle. As part of the agreement, Nikola will utilize General Motors' Ultium battery system and Hydrotec fuel cell technology. This is a key milestone for Hydrotec technology, Hydrotec fuel cell technology  is part of the Honda / GM tie-up.
Under the partnership with Nikola, General Motors will be the contract manufacturer of the Badger, supply batteries and fuel cells, and retain EV credits over the life of the contract. EV credits should be enormously helpful for a company that still—and for the foreseeable future—needs the profitability of large SUVs and trucks to fund R&D of electric and FCV vehicles.
A couple of bullet points from Nikola show the why of this partnership:
Nikola anticipates saving over $4 billion in battery and powertrain costs over 10 years and over $1 billion in engineering and validation costs
General Motors expects to receive in excess of $4 billion of benefits between the equity value of the shares, contract manufacturing of the Badger, supply contracts for batteries and fuel cells, and EV credits retained over the life of the contract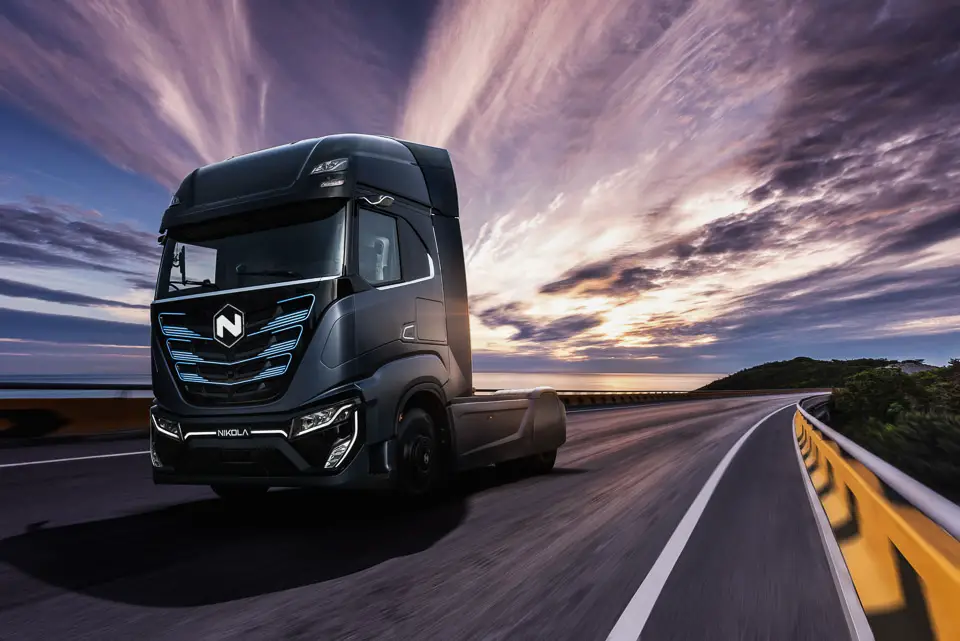 "This strategic partnership with Nikola, an industry leading disrupter, continues the broader deployment of General Motors' all-new Ultium battery and Hydrotec fuel cell systems," said General Motors Chairman and CEO Mary Barra. "We are growing our presence in multiple high-volume EV segments while building scale to lower battery and fuel cell costs and increase profitability. In addition, applying General Motors' electrified technology solutions to the heavy-duty class of commercial vehicles is another important step in fulfilling our vision of a zero-emissions future."
"Nikola is one of the most innovative companies in the world. General Motors is one of the top engineering and manufacturing companies in the world. You couldn't dream of a better partnership than this," said Nikola Founder and Executive Chairman Trevor Milton. "By joining together, we get access to their validated parts for all of our programs, General Motors' Ultium battery technology and a multi-billion dollar fuel cell program ready for production. Nikola immediately gets decades of supplier and manufacturing knowledge, validated and tested production-ready EV propulsion, world-class engineering and investor confidence."