Is this the 2024 Blazer EV? General Motors is out testing another fully electric prototype vehicle. But this time, we're not entirely sure what it might be. Is it a production version of the electric Blazer or something else entirely?
Our Spy photographer reports:
We caught GM engineers testing a new EV prototype, and it appears that it's our first real-world look at the 2024 Chevy Blazer EV.
The prototype is a bit mysterious and defies quick identification. There are cues that originally had us thinking we might be looking at the production representation of the radically modern Buick Electra concept. Closer inspection, however, has us quite certain that this is actually our first look at a prototype for the Chevy Blazer EV, which was teased in a quick video last month.
While that Blazer EV video only gives us a small peak at the front fender, its charging door, and a small portion of the door and mirror, there are some key details that seem to match up with this prototype. The graphic-wrapped camouflage does us no favors, but we can see that top cut line for the charging door looks to be identical to the Blazer EV teaser—as its arc and intersection with the front wheel arch trim are remarkably consistent.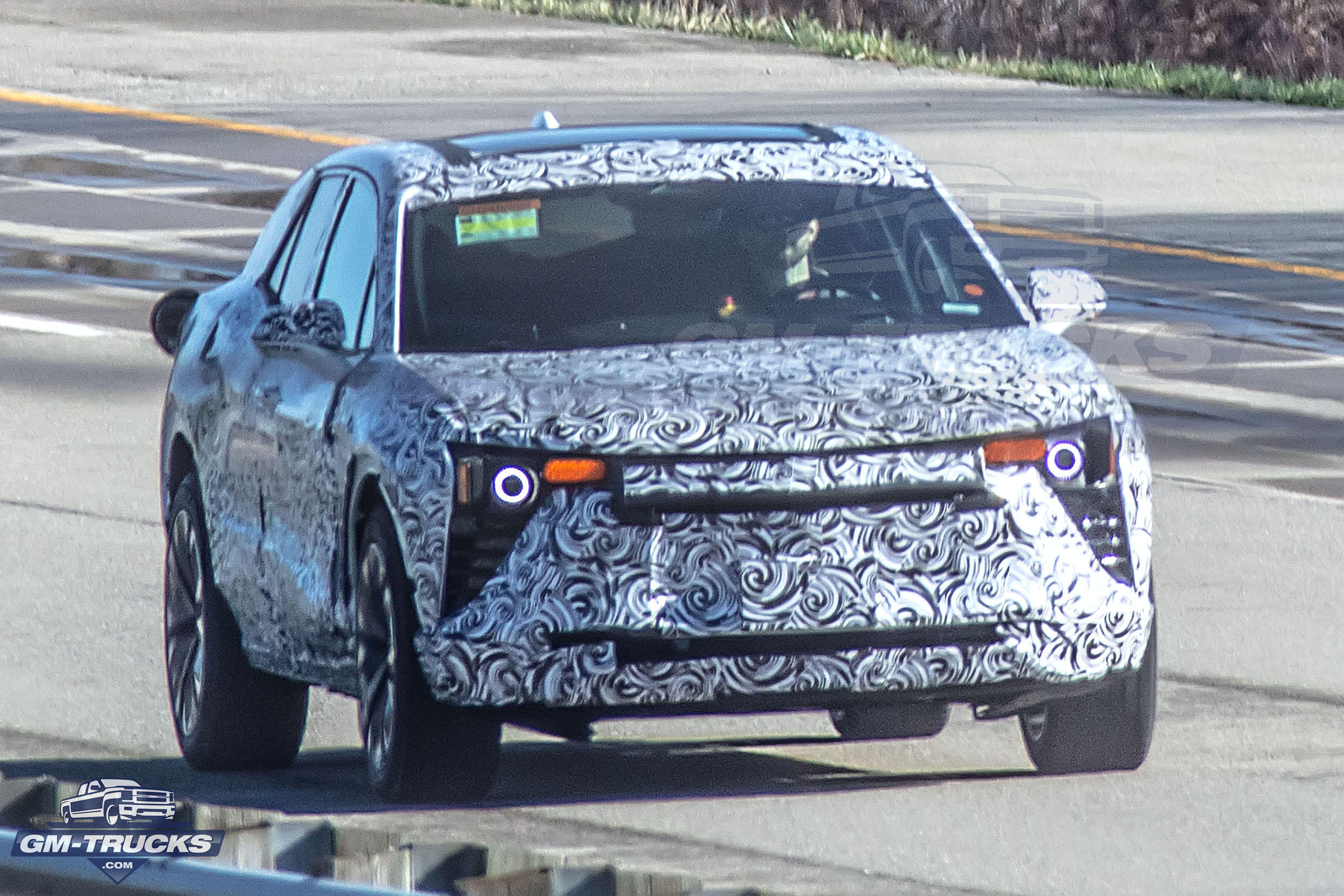 The Blazer EV teaser reveals sculpting around the charging door continues on to the front door itself, creating unique surface development somewhat reminiscent of the Dodge Charger. Hints of that same sculpting can be seen on the prototype's door when viewing the disguising from certain angles.
The Blazer EV teasers also clearly reveal the nuances of the front fender surface development. Once again, the prototype's front fender shapes match the teaser video extremely well. The placement and details of the side mirrors also match, at least in the elements that are visible in the teaser video.
The front fascia is dominated by placeholder lighting, and unique aerodynamic effects cascading down the outer edges of the prototype's face. Multiple air slits are found on the front fascia, similar to the "air curtains" that Chevy designers designed into the face of the Silverado 1500.
We can see that this prototype is running on 21-inch wheels, wrapped in 275/45R21 Michelin rubber.
We can confirm that this prototype tested in absolute silence, and it was joined by multiple Cadillac Lyric prototypes as it tested.