If you're the owner of a 2023 or 2024 GM truck or SUV, you might want to pay close attention. A recent TSB from GM has highlighted an issue with the Trailer Brake Control Module that could leave you in a bit of a jam—or should we say, without a jam? Let's dive into the nitty-gritty.
Service Trailer Brake System – Summary of the Problem
The Trailer Brake Control Module in certain 2023 and 2024 GM models may become disabled while you're pulling a trailer. This is due to a peculiar interaction between the vehicle's battery and the trailer's battery. Specifically, if your trailer's battery becomes fully charged and surpasses the charge level of your vehicle's battery, it can cause the Trailer Brake Control Module to shut down. This results in a "Service Trailer Brake System" message appearing on the Driver Information Center and may even trigger a DTC C1114 error code.
How does a trailer's battery reach a higher level of charge than the vehicle's battery? Two examples could be through a solar panel located on the trailer and charging the battery or through the use of a generator hooked up to the trailer's electrical system.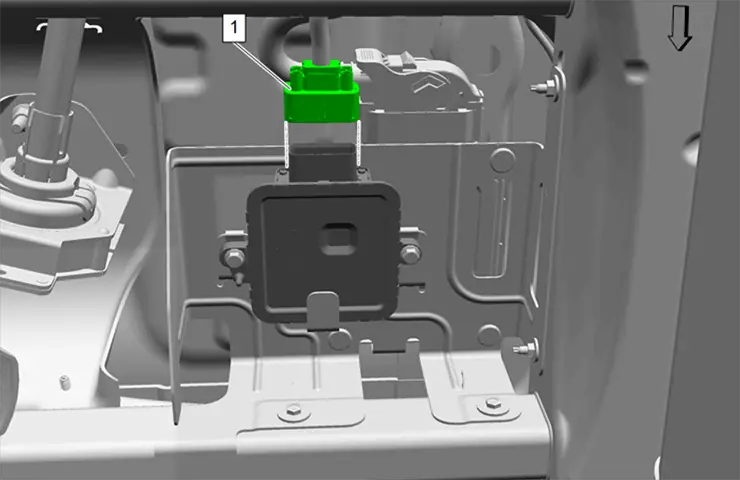 Service Trailer Brake System – List of Affected Vehicles
Here's the lineup of GM vehicles that could be affected by this issue:
2023 Colorado
2023 Tahoe
2023 Suburban
2023 Silverado 4500/5500
2023 Canyon
2023 Yukon
2023 Escalade
2024 Silverado 2500HD/3500HD
2024 Silverado EV
2024 Sierra 2500HD/3500HD
2024 HUMMER EV
Service Trailer Brake System – What Owners Can Do
If you find yourself facing this issue, the first step is to replace the Trailer Brake Control Module. GM has released an updated part to address this problem. Once your vehicle's charging system brings the battery up to a higher state of charge, the trailer brakes should function normally. If your vehicle is under warranty, your dealer will fix this problem for free. If your vehicle is not under warranty, ask for it to be covered and / or call Chevrolet / GMC Customer Service to ask for help.
What To Tell Your GM Dealer To Reference
Dealers can refer to Bulletin #23-NA-149 for additional information and part numbers related to this issue.
Thanks to GMTechLink for detailing this potential problem