A group of nearly complete 2022 GMC Sierra test trucks have been captured, only a few short weeks before the redesigned model is slated to be introduced to the public.
Our spy photographer reports:
GM engineers are in the home stretch before the reveal of the facelifted GMC Sierra 1500, and visible public testing has ramped up over the last weeks. We caught the most production-spec Sierra facelifts yet, with new details showing through the camouflage, and all-new wheel designs on display.
Here's a rundown of the GMC Sierra prototypes—their trims and new details—that we caught testing in the most recent test convoys.
Elevation
It appears that the Sierra Elevation trim level will be returning with the facelifted models. The red prototype testing here gets the new front-fascia design, and tweaked rear, while it retains what appears to be the same gloss black-painted wheel design.
Denali
These latest Sierra 1500 Denali prototypes give us our best look yet at the redesigned, chromed grille treatment. The prototypes also provide our first truly uncovered look at portions of the truck's face, which appear to utilize specialized Super Cruise sensors into front-fascia design details. We also get our first uncovered look at the new treatment given to the outer air-intakes, in place of Denali's current fog light placement.
SLT
We have what appears to be a Sierra prototype in the SLT trim, giving us our most-revealing look yet at one of the Sierra 1500's new, non-Denali grille designs. The grille shows clear signs of the SLT's chromed, horizontal slats. This prototype is also riding on a new six-segment pinwheel design not found in the current Sierra 1500 lineup.
As we get closer and closer to the updated Sierra 1500's debut, more details may begin to show. But as of now, this is our most production-ready, revealing look at the exterior changes in store.
Chat about these new photos in the GM-Trucks.com Future Vehicle Discussion Forum
Continue below for 38 photographs from this encounter!
2022 GMC Sierra Elevation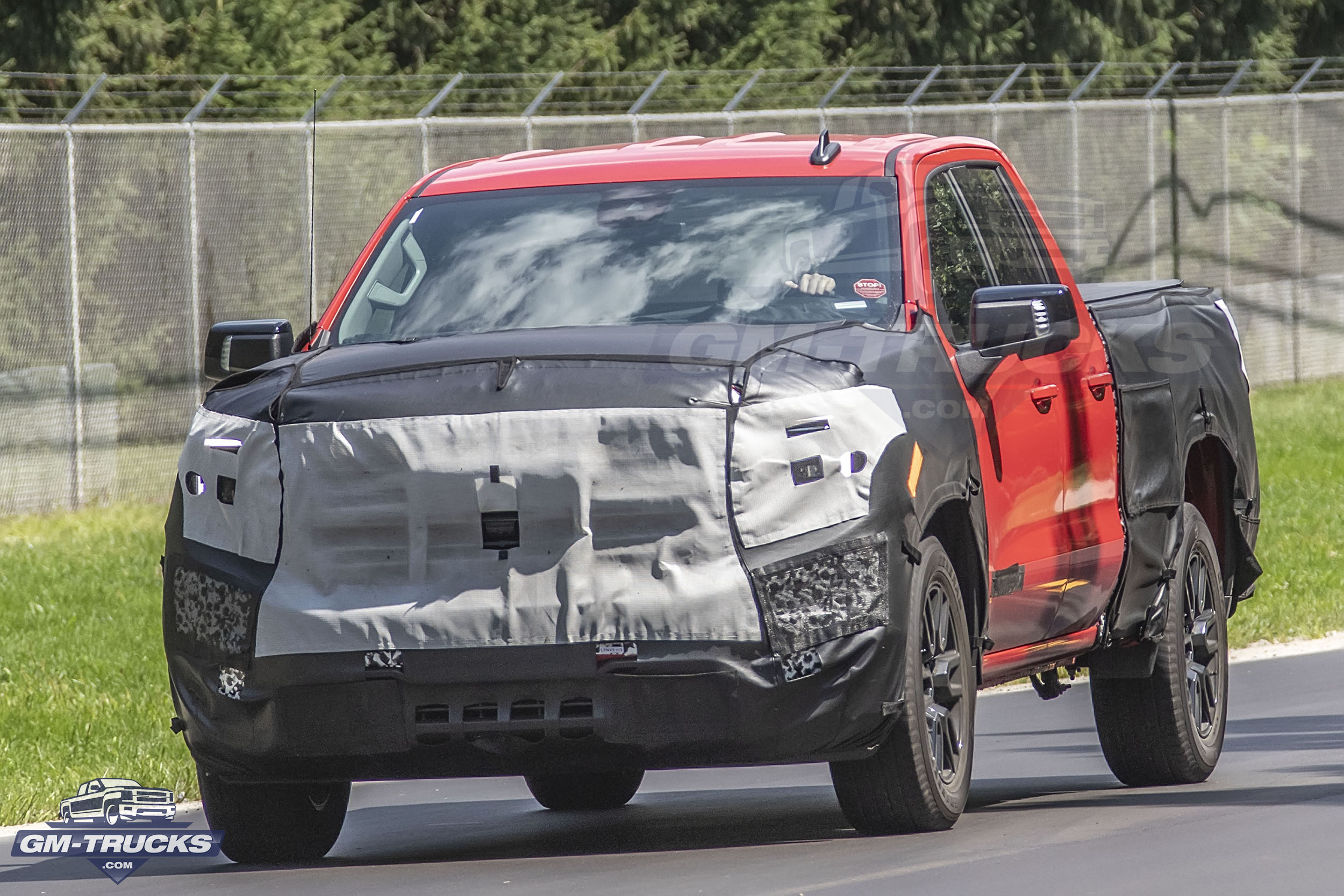 2022 GMC Sierra SLT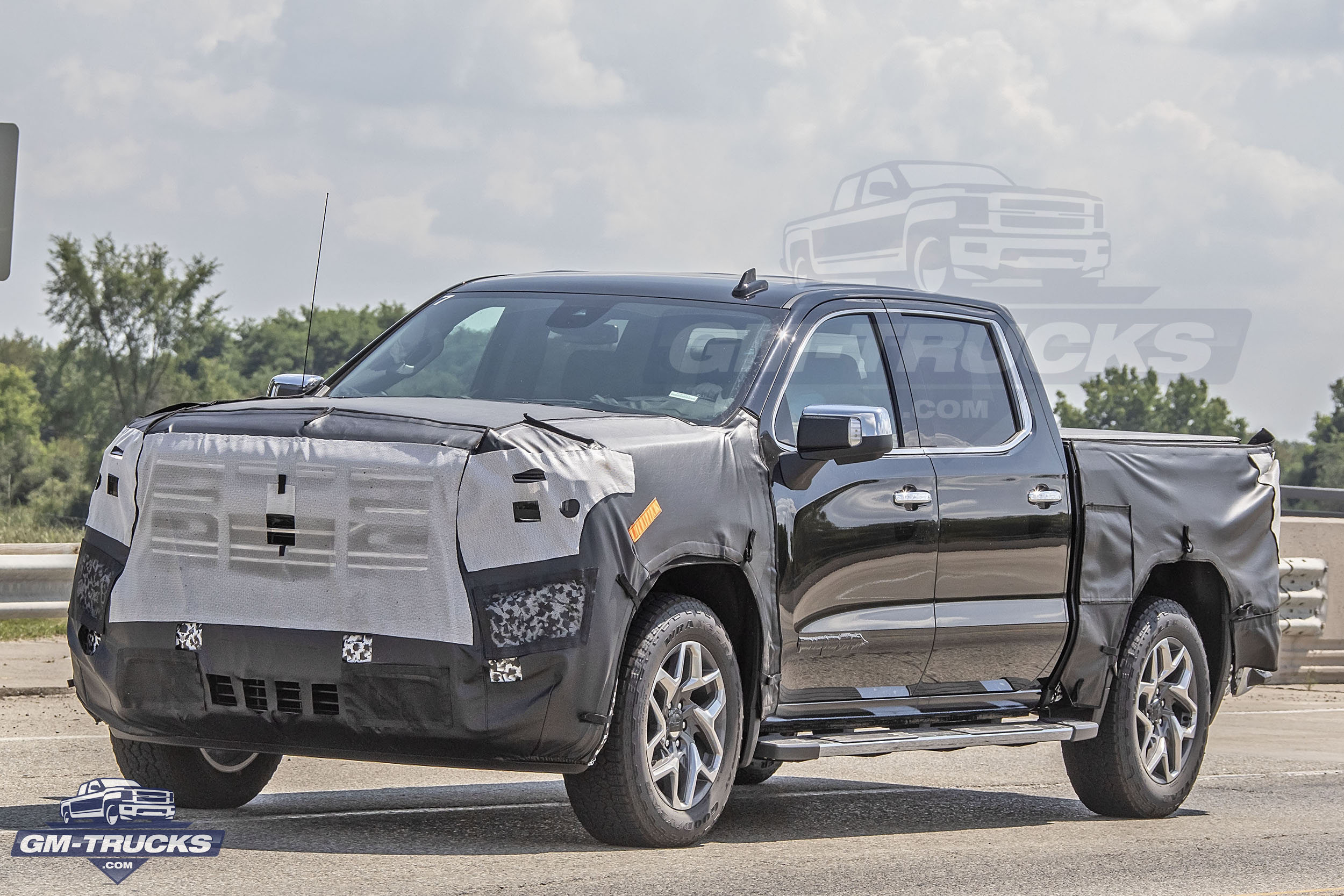 2022 GMC Sierra Denali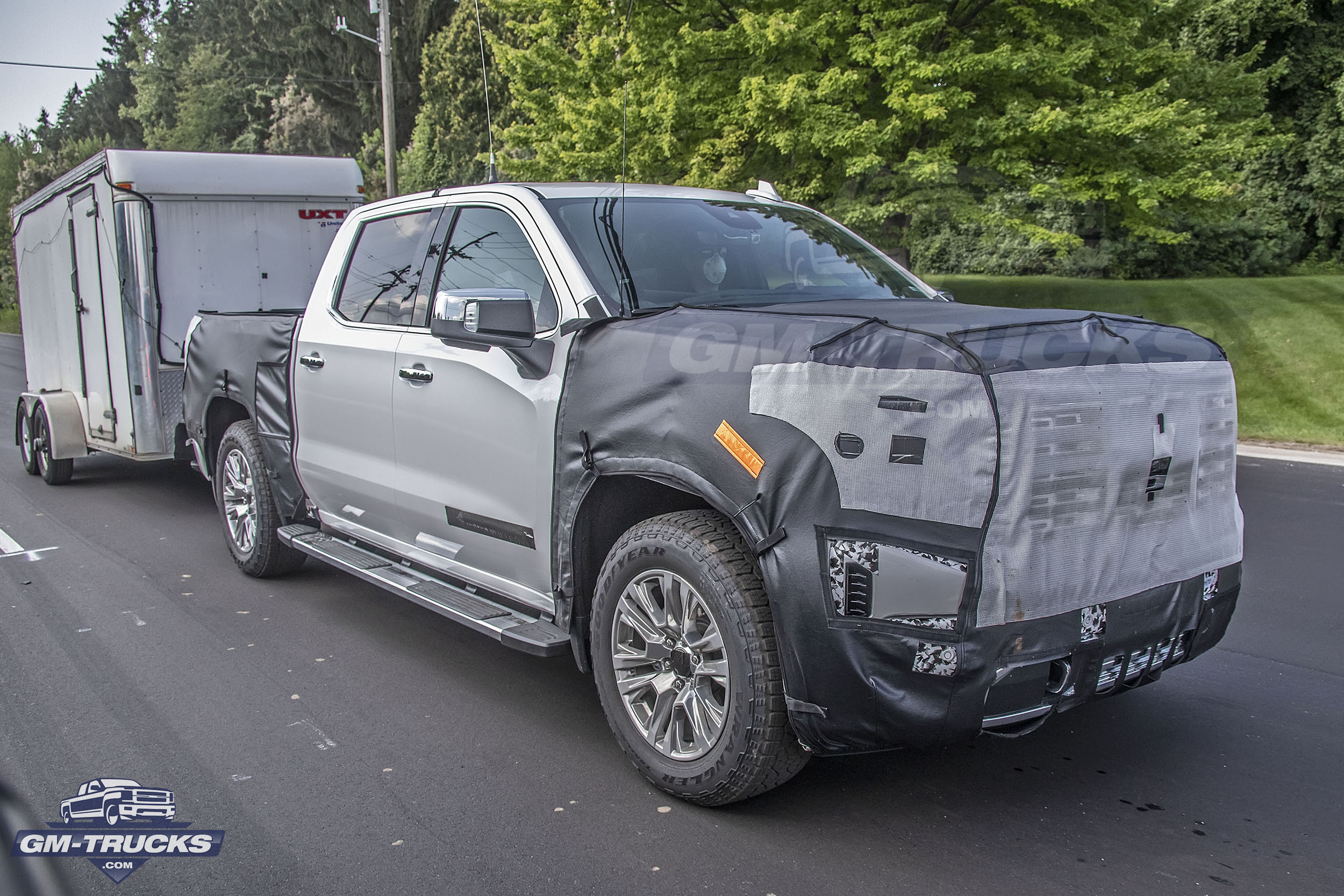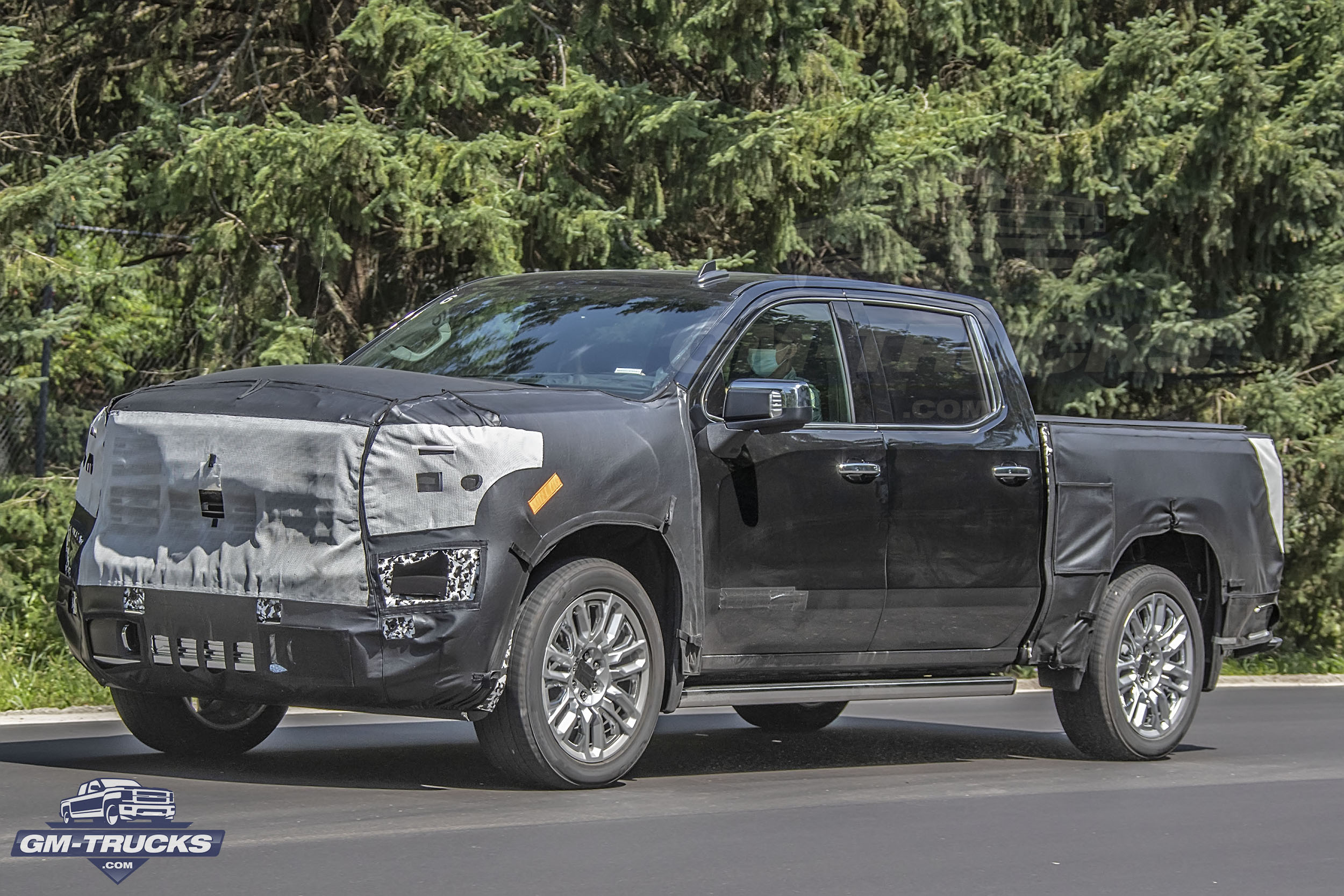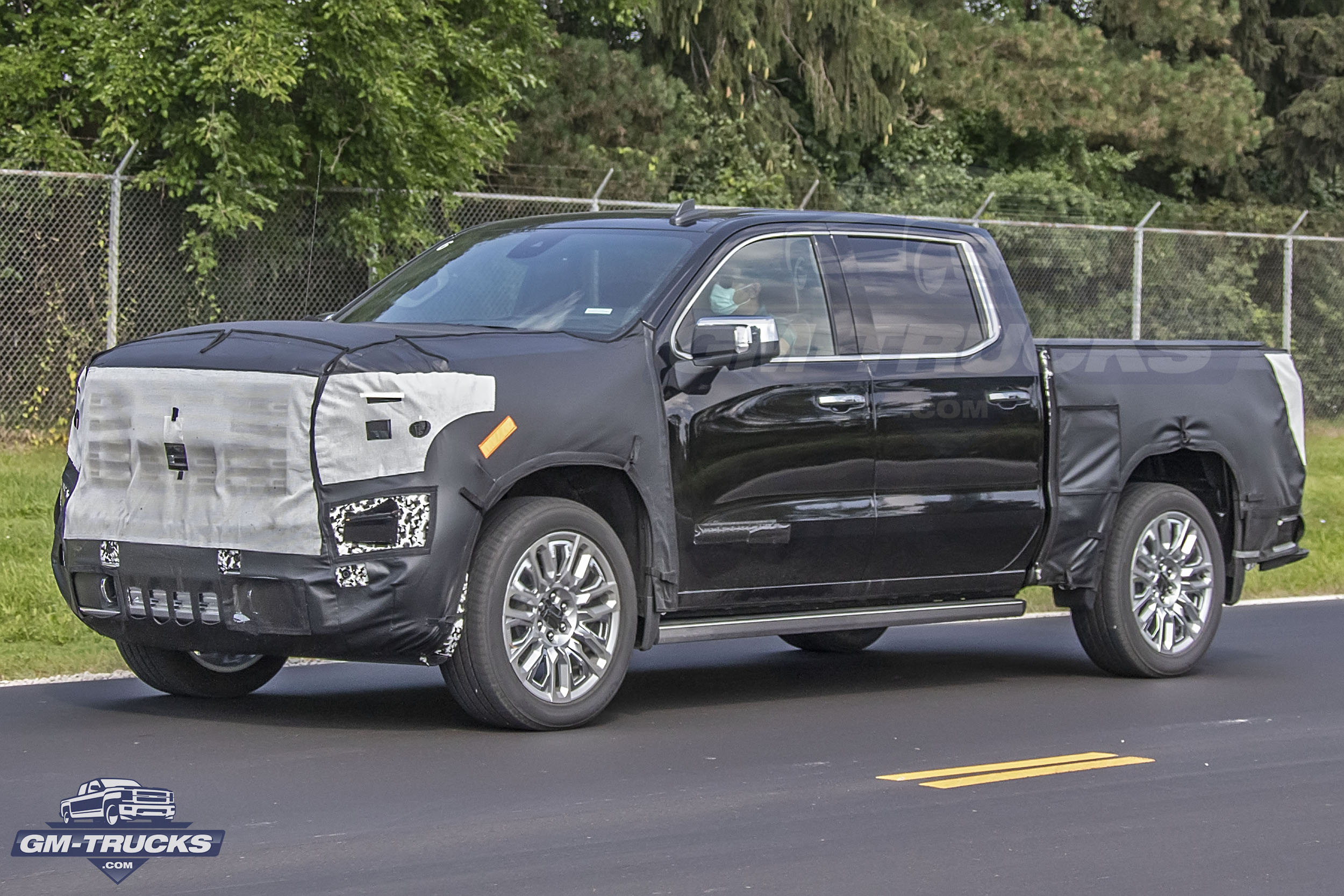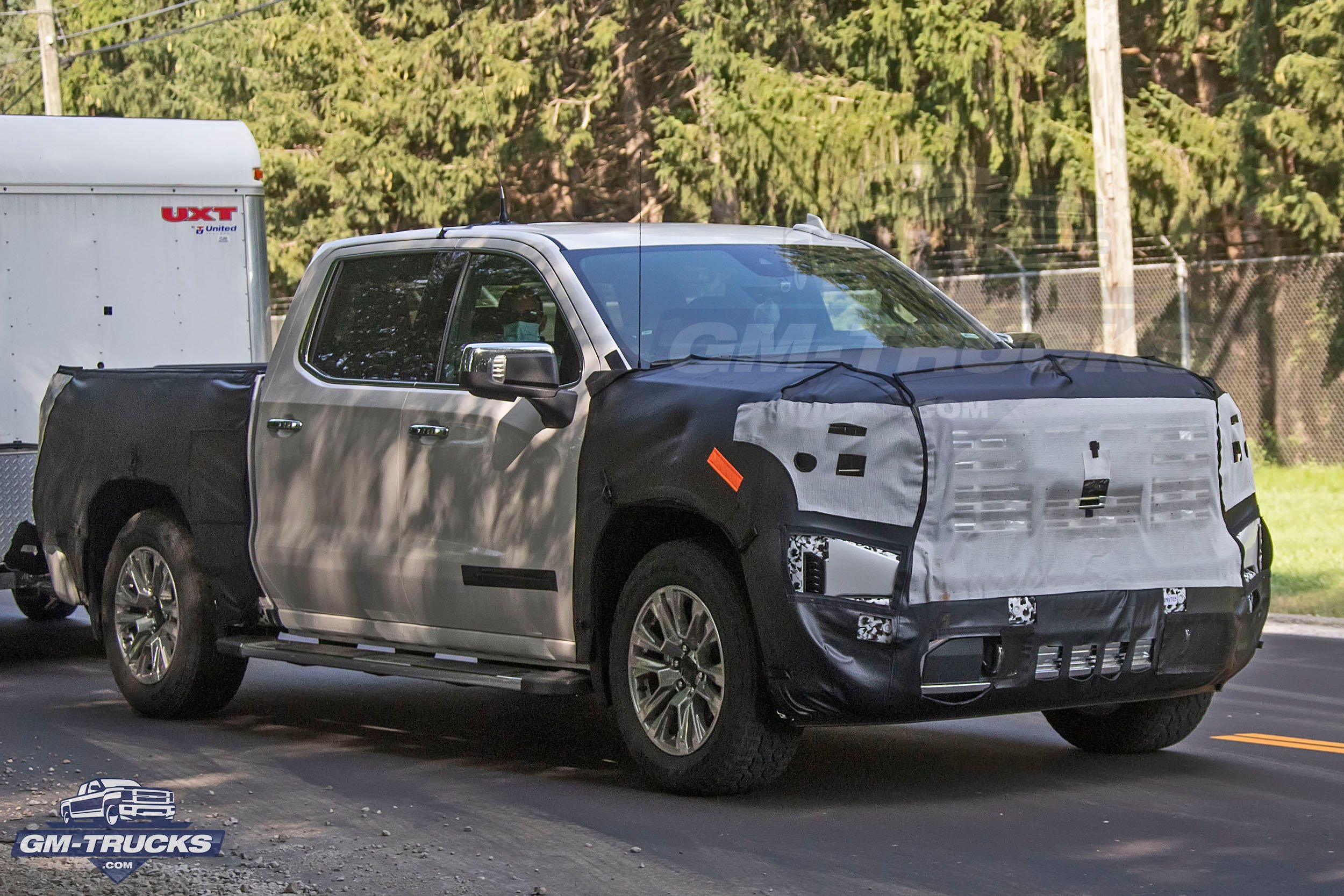 Can't wait for a 2022 Sierra? Visit GMC.com to learn about the current 2021 GMC Sierra.