A 2023 GMC Canyon AT4 prototype that our photographer spotted and photographed is giving us a great look at the body lines and production lighting on this new generation of the Canyon model.
2023 GMC Canyon AT4 – Our Spy Photographer Reports
A new GMC Canyon prototype has been shot in its tight-fitting camo wrap, revealing new details, including production headlights and tail-lights, and some newly visible body contours.
Likely Canyon AT4 Trim—Bigger Wheels But Bigger Clearance
The latest truck appears to be a Canyon AT4, as it marries a high-clearance front bumper with wheels much larger than the 17-inch wheels on the AT4X. Earlier Canyon prototypes—similarly equipped, but still in the heavy vinyl camo—were spotted with 20-inch wheels and LT265/60R20 tires, which sacrifice thick sidewall protection but still yield a tire height of nearly 33-inches. Despite the big wheels visible on this latest prototype, it should still result in two more inches of clearance over the current Canyon AT4.
Production Lighting
This latest wrapped Canyon is equipped with production lighting under the graphic pattern. Part of the LED signature can be seen at top of the front-fascia, while the production headlight unit sits lower. We have included some images of an earlier Canyon prototype, providing a clearer look at the actual lighting units, along with a revealing peek at the new trucks' LED signature.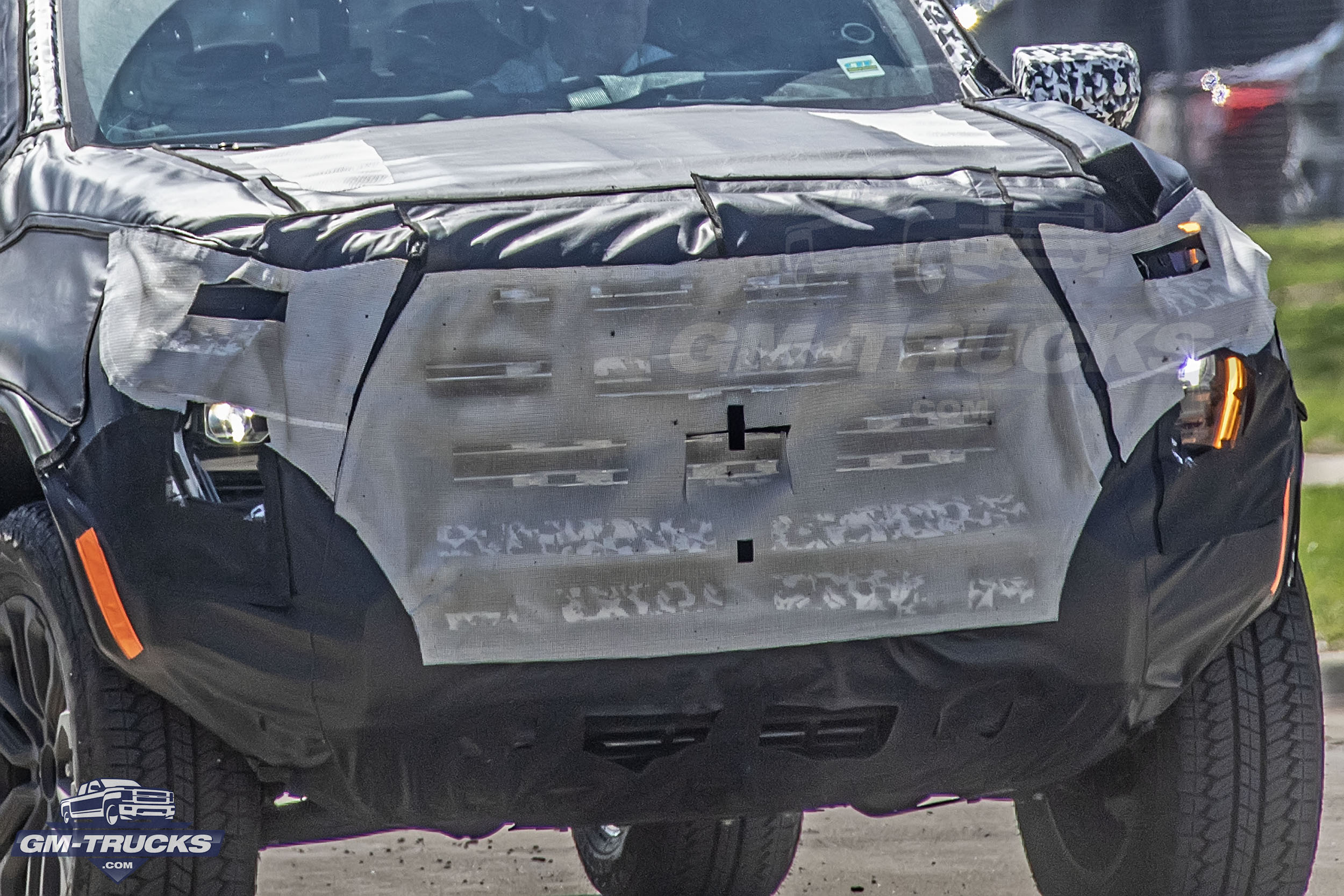 Body Contours On Display
This latest Canyon prototype shows some new body contours, especially on its hood. We see new sculpting elements with a shapely power bulge now appearing on the prototype's hood.