While the 2024 Chevy Tahoe is more than a year away from hitting dealer lots, we're getting a sneak peek at a new set of wheels that might be an option on a new upscale model of the popular fullsize SUV.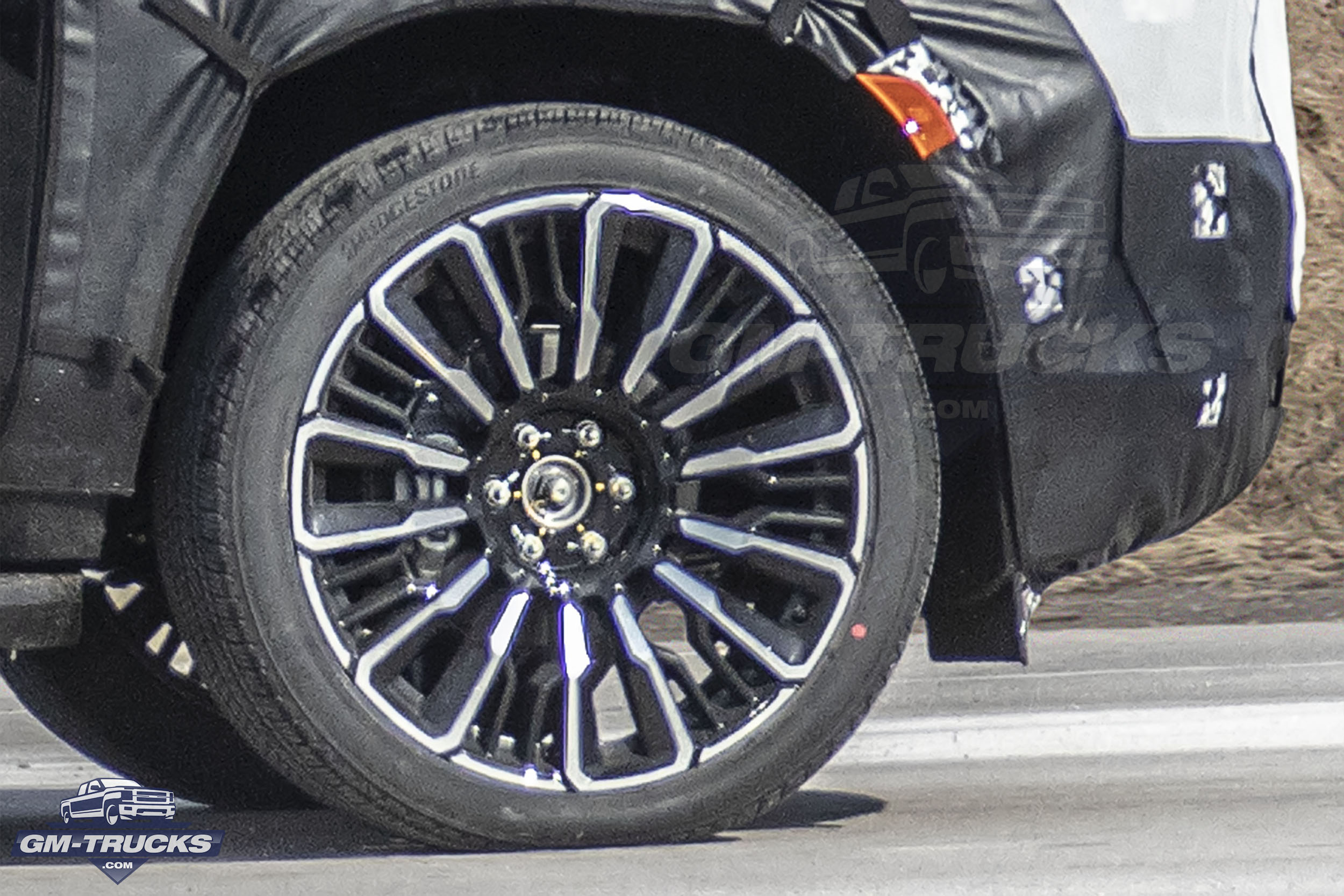 2024 Chevy Tahoe: Our spy photographer reports
We caught a new prototype for the updated 2024 Chevy Tahoe, sporting a striking set of wheels and low-profile tires. Does it point to a sporty (SS?) variant, or a new luxury take on the Tahoe High Country?
The stance of this new prototype was certainly eye-catching, due to the big, aggressively-detailed wheels and their attendant low-profile rubber. The look was more athletic than our previously-spotted Tahoe prototype, and the quad exhaust tips announce the presence of the 6.2-liter V8 engine. Everything is on hand for a sharp, pavement-focused Tahoe variant that suggests high-performance intentions, but other details suggest something skewed toward the luxury end of the spectrum.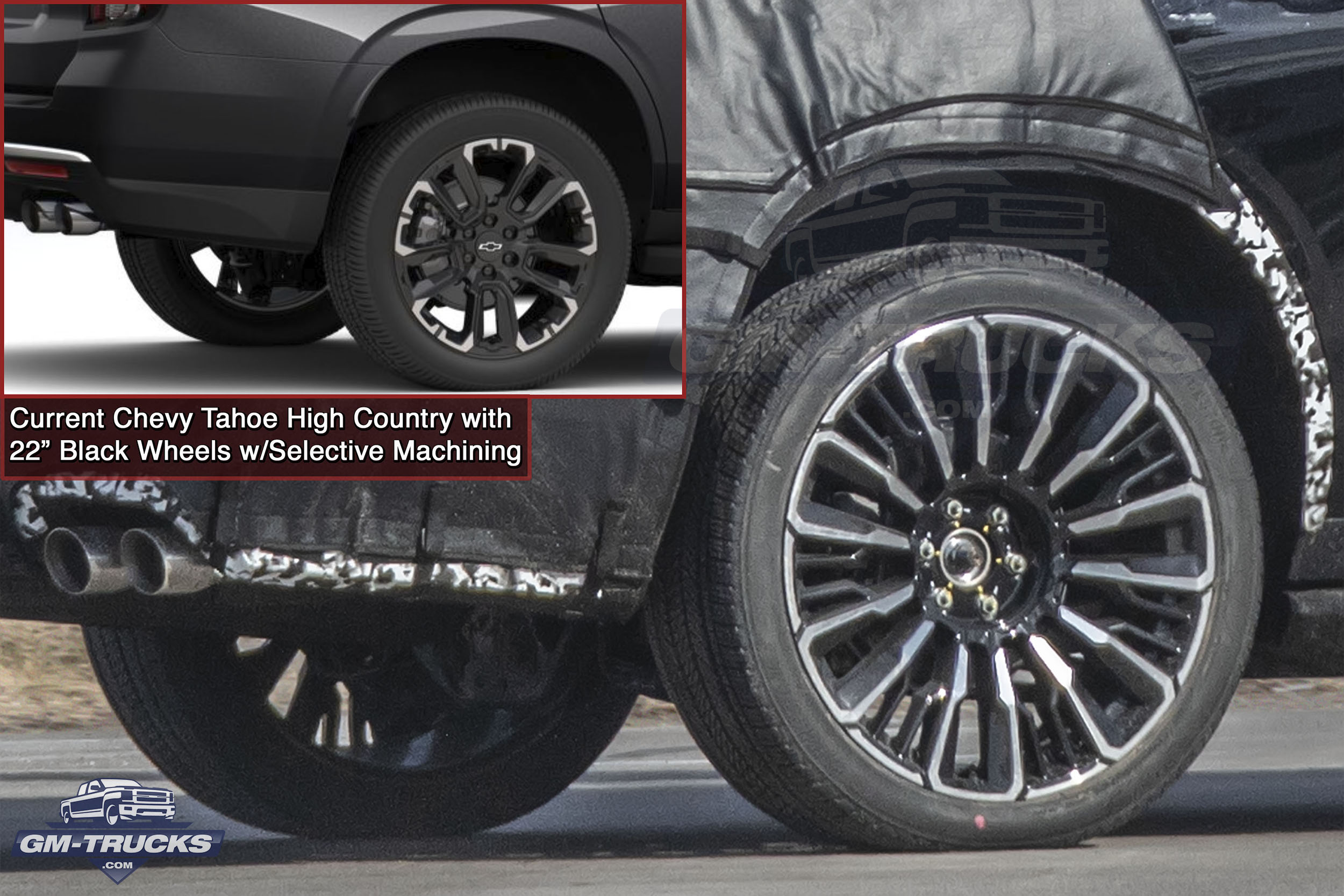 The Tahoe's wheels look huge, but they're likely the same 22-inch size that represent the biggest wheels available for the Tahoe lineup. The tires appear to be the same spec as we've seen on Cadillac Escalade V prototypes—275/50R22 Bridgestone Alenza A/S 02 tires—but alas, those tires are standard on all of GM's big body-on-frame SUVs equipped with 22-inch wheels.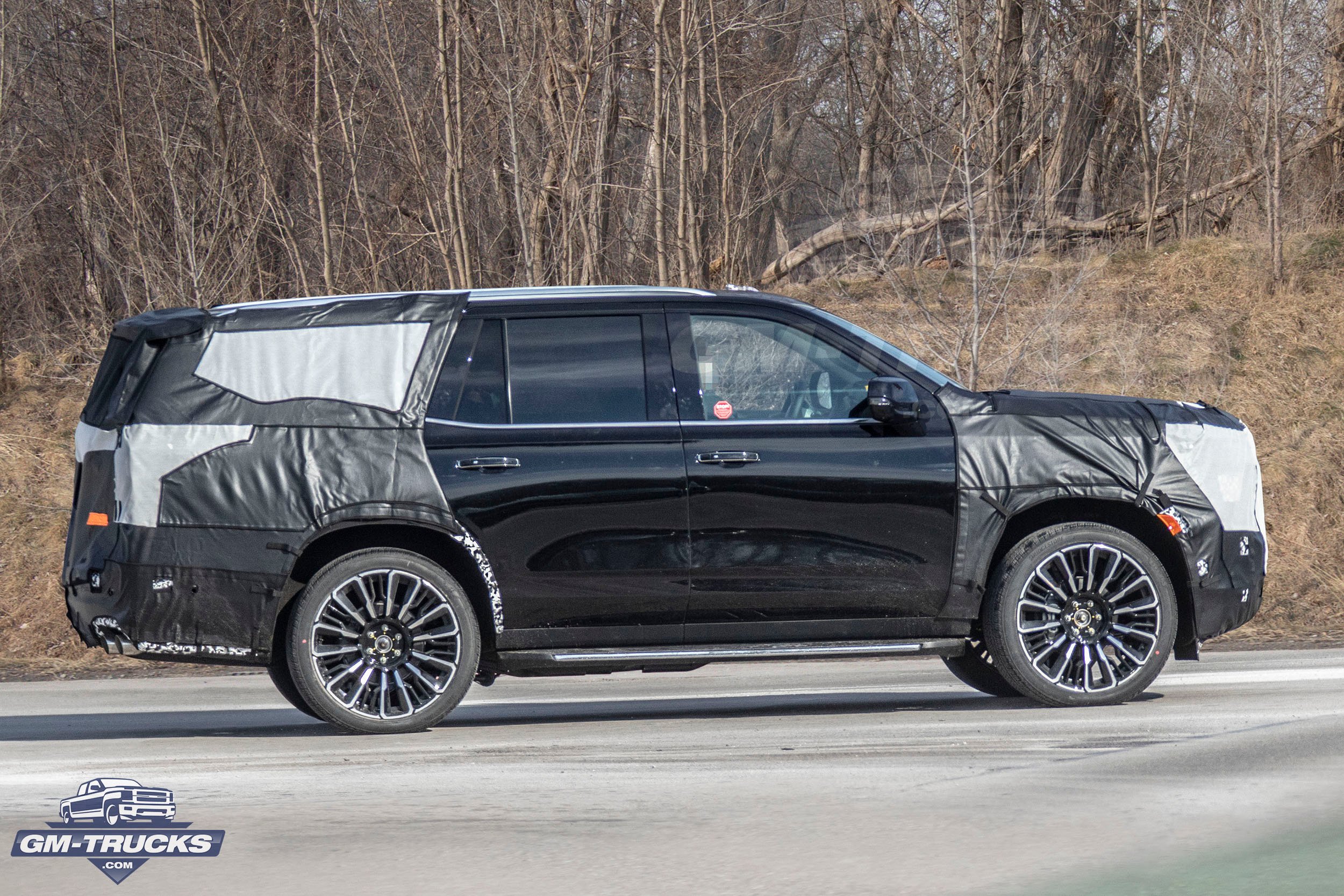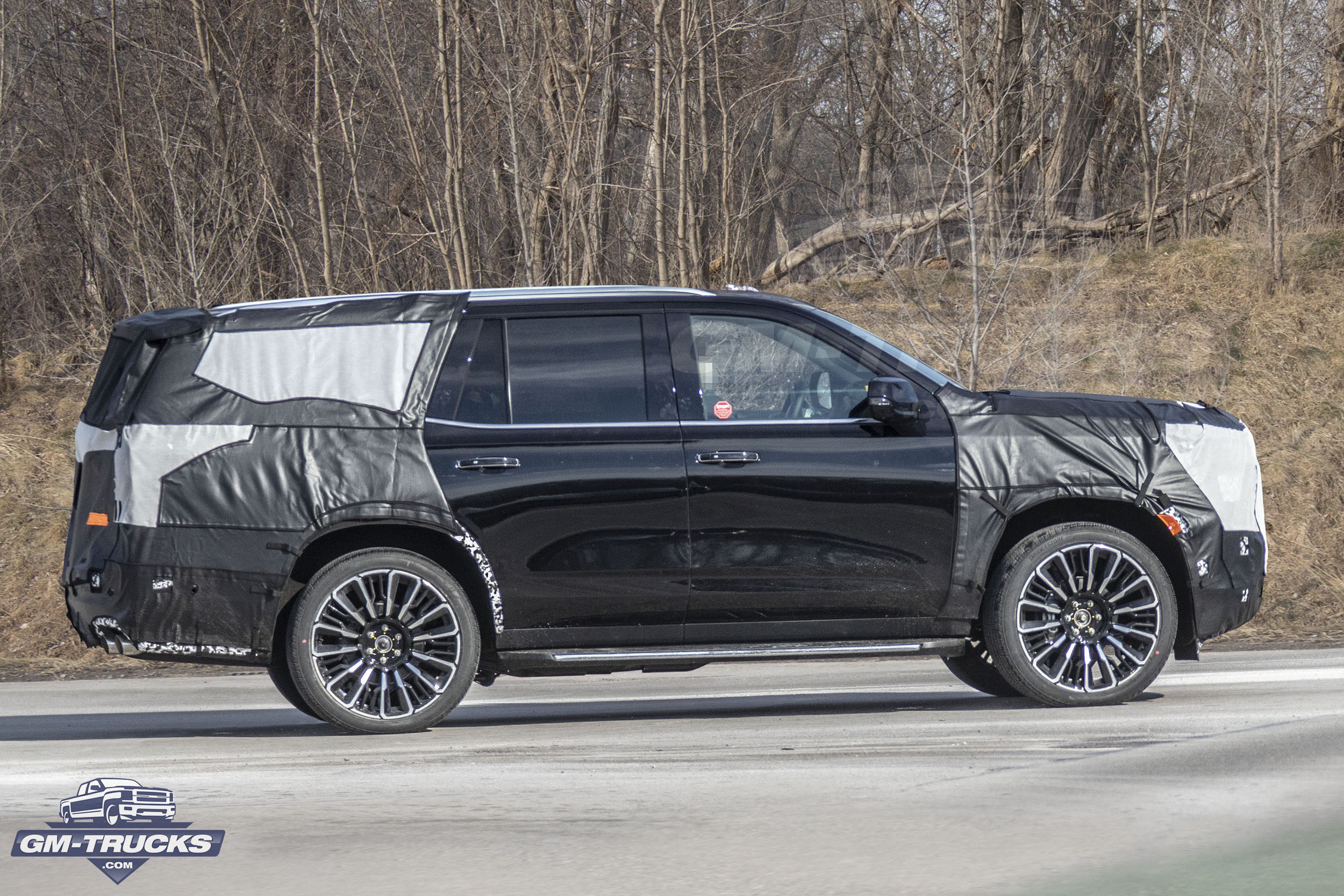 The prototype shows many of the trim chrome details found on the luxurious Tahoe High Country, pointing us toward a more polished, luxury-focused application. The prototype's wheels actually look like a more dramatic take on the most expensive optional wheels currently available on the Tahoe High Country: the 22" Black wheels with selective machining, yours for an additional $2,995. We may be looking at the updated version of the most maxxed-out trim level of the 2024 Chevy Tahoe, with all of the bells and whistles.