The Chevrolet Blazer EV has been named MotorTrend's 2024 SUV of the Year, a significant accolade in the automotive industry.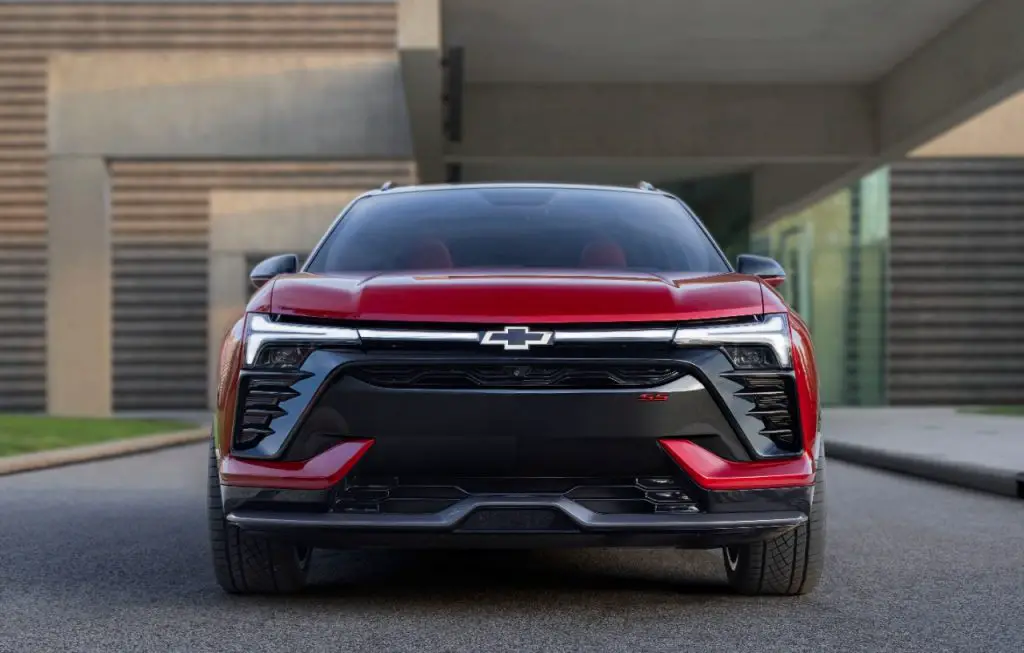 Blazer EV Earns A Set Of Golden Calipers
The Chevrolet Blazer EV's win of the MotorTrend's "Golden Calipers" for 2024 SUV of the Year is a significant achievement, especially considering the vehicle had to outperform 40 other competitors. The award is a recognition of the Blazer EV's cutting-edge technology, which includes advanced electric powertrains, battery management systems, and connectivity features. These technological elements not only make the vehicle efficient but also contribute to a more sustainable future, aligning with Chevrolet's broader goals.
Moreover, this isn't Chevrolet's first foray into electric vehicles that break the mold. The Chevrolet Bolt EV, a previous winner of the Car of the Year award in 2017, set the stage for what was to come. The Blazer EV builds on this legacy, offering even more advanced features and capabilities. It's clear that Chevrolet is committed to leading in the electric vehicle space, and the Blazer EV is a testament to this commitment.
Blazer EV- Praise From MotorTrend
Ed Loh, the head of editorial at MotorTrend Group, praised the Blazer EV for its exceptional design and functionality. The vehicle's aesthetic appeal is not just superficial; it is intricately tied to its performance capabilities. The aerodynamic design contributes to better fuel efficiency, while the interior layout is both luxurious and practical, offering ample space and comfort for both the driver and passengers.
Beyond aesthetics, the Blazer EV scores high on usability. Its design elements are not just for show; they serve specific functional purposes. For instance, the customizable infotainment screen not only adds a touch of modernity but also enhances user experience by offering a range of options for navigation, entertainment, and vehicle settings. The vehicle is designed to be user-friendly, making it a practical choice for everyday commuting as well as long journeys.
Blazer EV- SUV Of The Year Criteria
The title of "SUV of the Year" is not given lightly. MotorTrend evaluates vehicles on six key criteria, including safety and performance of intended function. The Blazer EV excels in these areas, offering a range of safety features such as advanced airbags, lane-keeping assist, and adaptive cruise control. These features make it not just a vehicle of choice for the eco-conscious but also for those prioritizing safety.
In terms of performance, the Blazer EV is engineered to deliver. Whether it's the smooth acceleration, responsive handling, or the quiet yet powerful electric motor, the SUV meets and exceeds expectations. Its performance metrics are not just about speed and power; they also include efficiency and sustainability, thanks to its electric powertrain. This makes the Blazer EV a well-rounded vehicle suitable for a variety of driving conditions.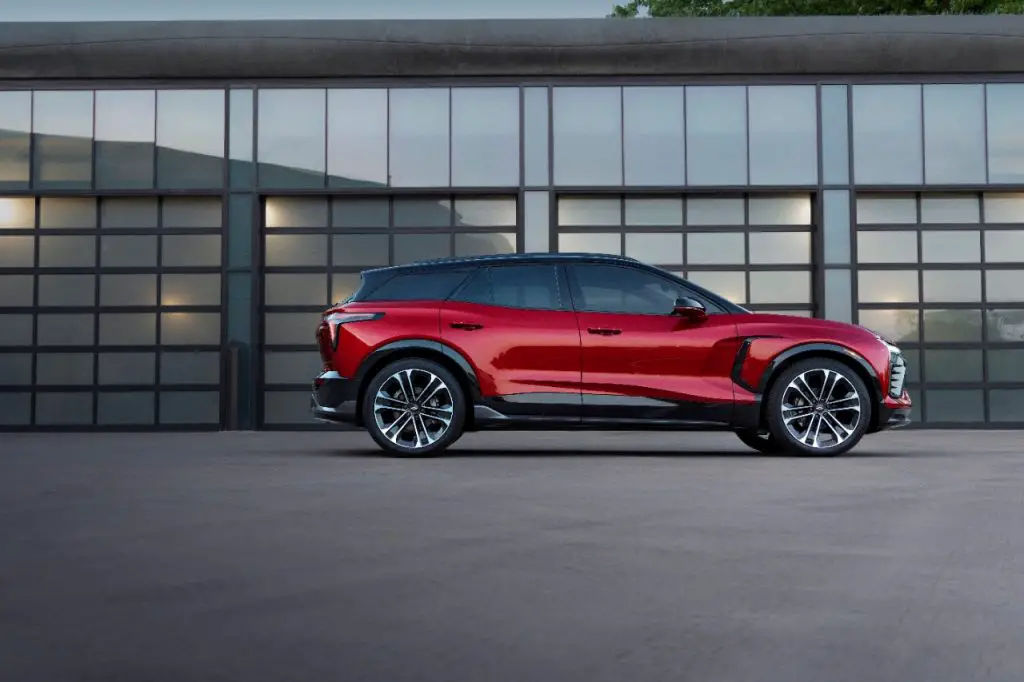 Blazer EV- Trim Levels
The Blazer EV is available in multiple trims, including the LT, RS, and Chevrolet's first-ever electric SS. Each trim offers something unique, allowing buyers to choose a model that best suits their needs. The vehicle also features a 17.7-inch diagonal customizable infotainment touchscreen, providing a modern and interactive driving experience.
Additionally, the Blazer EV offers various drive configurations, including front-, rear-, and all-wheel drive, giving potential buyers more options to suit their driving needs. The Environmental Protection Agency (EPA) recently certified the vehicle for a range of 324 miles on a full charge in its rear-wheel-drive configuration. This long-range capability addresses one of the most significant concerns potential electric vehicle owners have: range anxiety.
Blazer EV- Pricing and Availability
The initial launch edition, the Blazer EV RS AWD, comes with a price tag of $60,215, not including federal tax credits. This pricing strategy places the Blazer EV in the premium segment, reflecting its range of advanced features and capabilities. However, it's worth noting that federal tax credits can significantly offset the initial cost, making it a more accessible option for a broader range of consumers.
Chevrolet has announced that pricing details for other trims will be made available closer to their respective launch dates in 2024. This staggered release strategy allows Chevrolet to gauge market response and make any necessary adjustments, ensuring that the Blazer EV continues to meet consumer expectations in terms of both features and pricing.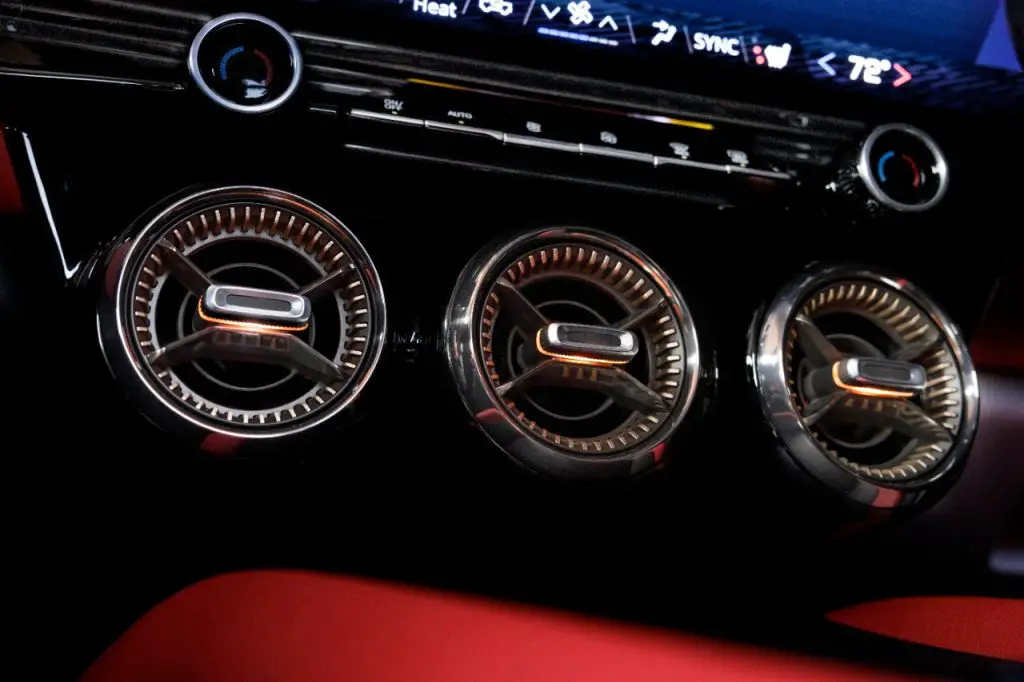 Blazer EV- A Big Win
The Chevrolet Blazer EV's recognition as MotorTrend's 2024 SUV of the Year is not just an accolade; it's a validation of Chevrolet's efforts to produce a vehicle that excels in design, performance, and technological innovation. The SUV stands as a compelling option for those considering making the transition to electric vehicles, offering a well-rounded package backed by positive industry reviews.
Moreover, the award serves as an indicator of what consumers can expect from Chevrolet in the future. It sets a precedent for quality and innovation, raising the bar not just for Chevrolet but for the automotive industry as a whole. For those interested in a high-performing, safe, and technologically advanced electric SUV, the Blazer EV is a model that deserves serious consideration.