Today General Motors and infrastructure company EVgo announced plans to triple the size of the nation's largest public fast charging network by adding more than 2,700 new fast chargers over the next five years to accelerate widespread electric vehicle adoption.
Why is this important? It answers the question of "fuel" availability for potential customers. As in the Chicken and Egg controversy, many looking at BEVs (battery electric vehicles) remain reluctant to buy based on charging availability. While adding 2,700 charging stations to the currently available commercial outlets is nowhere near the estimated 150,000 gas stations, remember that few IC vehicle owners refuel at home. The potential for millions of new "gas stations" kicks that argument to the curb.
Mary Barra said GM will reveal the Cadillac LYRIQ EV on August 6th and the Hummer EV "A little later this year."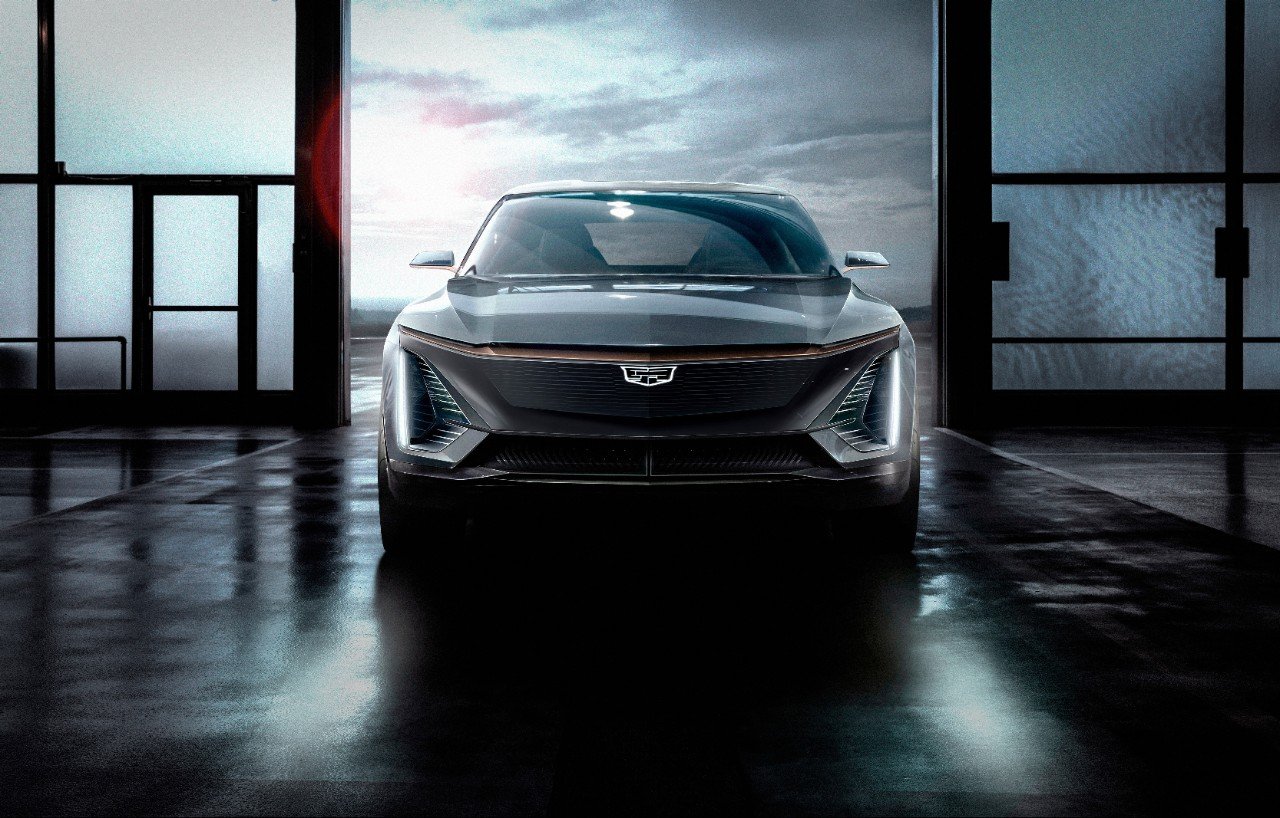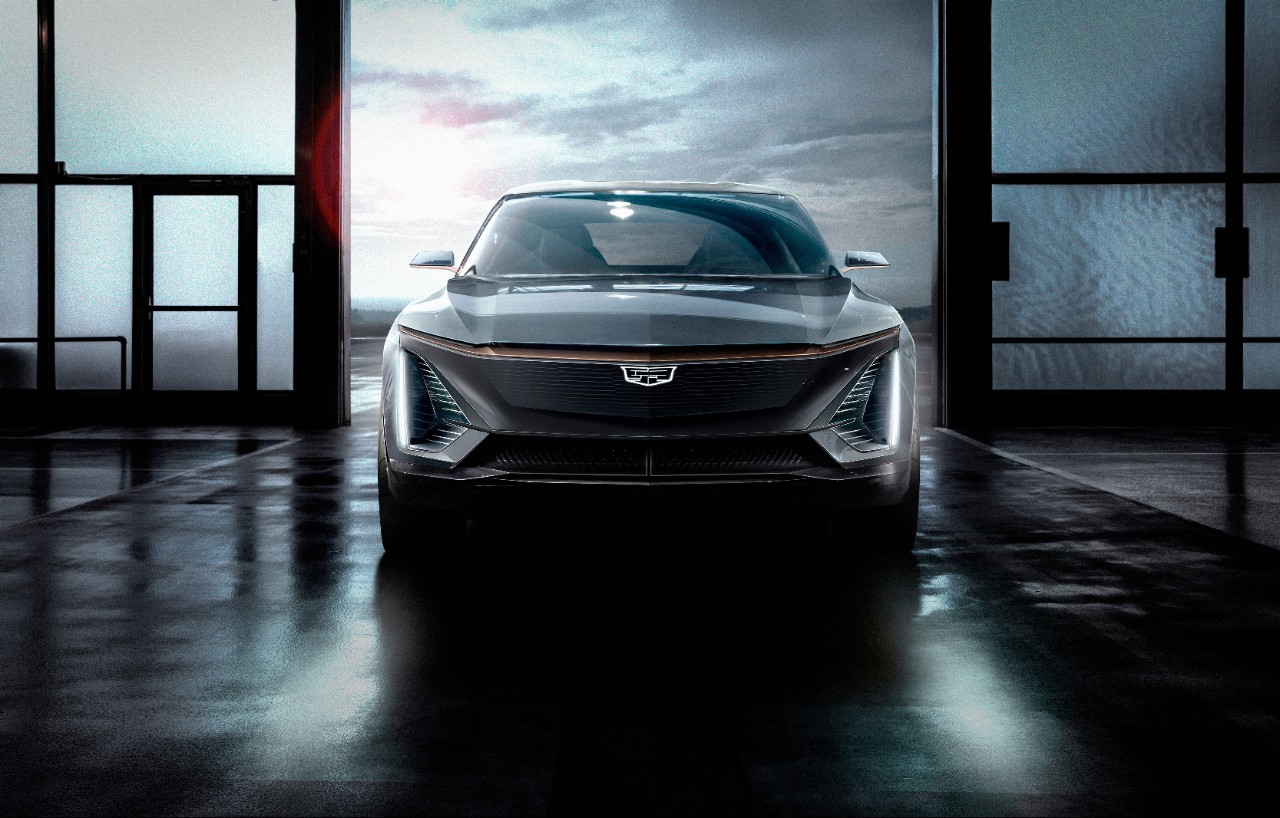 "We need millions of EVs on the road to make a meaningful impact" on an electrified future. The companies will target 40 metro areas across the nation, not transport corridors — for now. Thinking is that apartment dwellers lack access to charging and though many need only weekly charging, those participating in ride sharing may charge daily.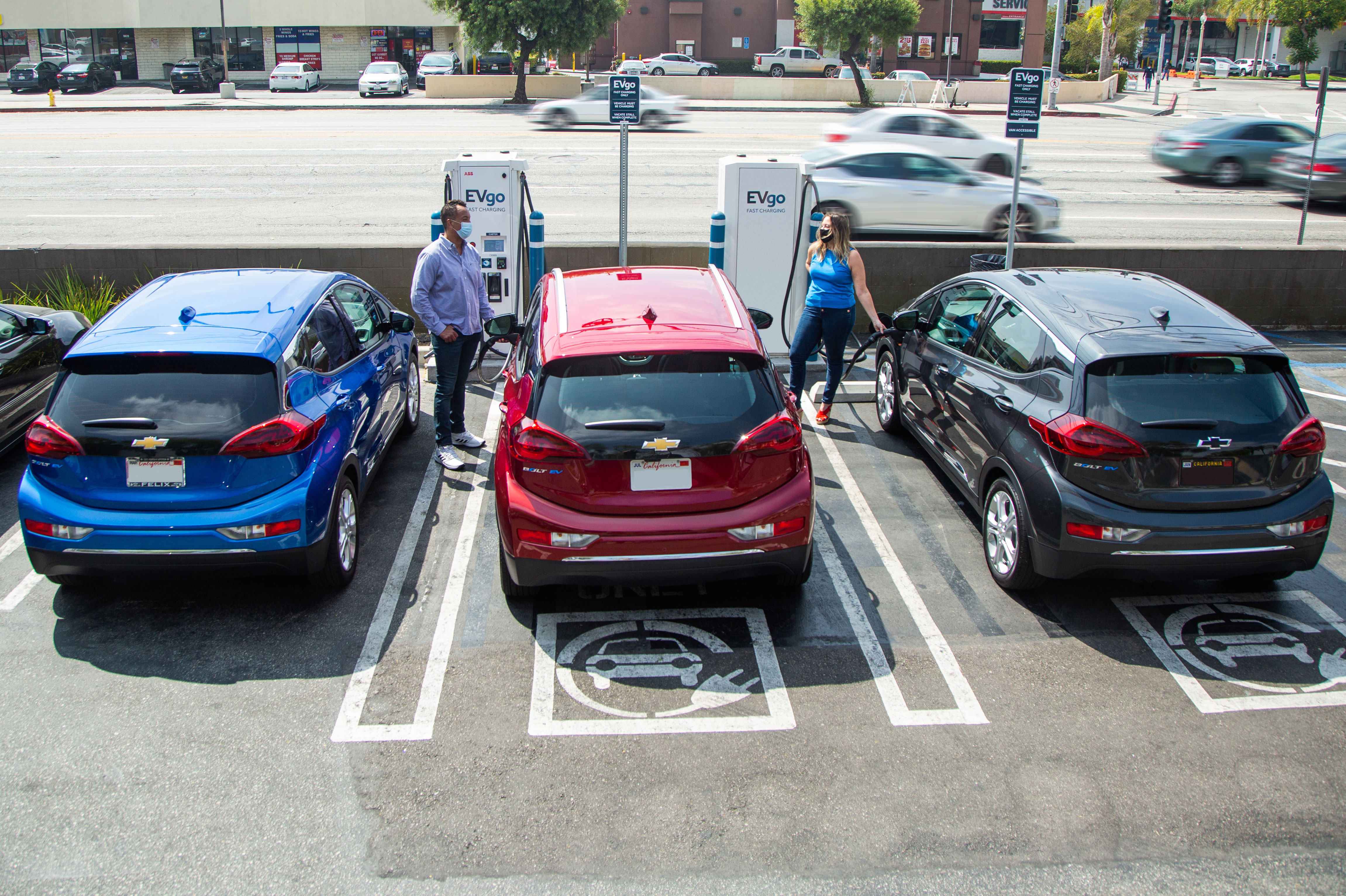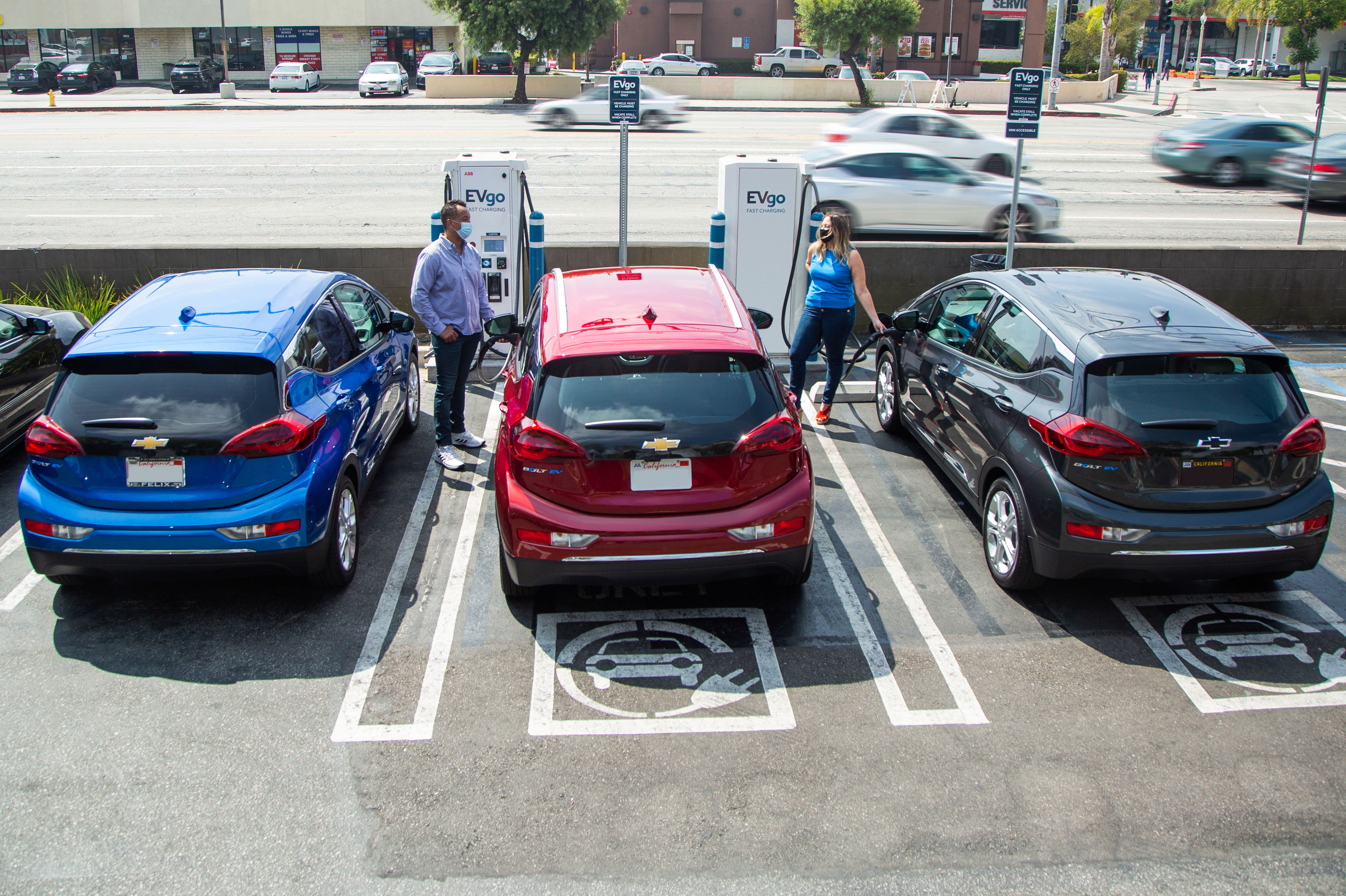 EVgo currently has over 800 fast-charge locations with one-third of US households living within 15 minutes of an EVgo station. Their model predicts that the 15-20 minute charging time will be inconsequential as you'll be shopping or dining. Analysts note that to create an EV future we need approximately 50,000 charging stations, an increase (after these 2,700+) of 40,000. That's massive investment.
"We are moving quickly to bring new EVs to market that customers will love," said Mary Barra, GM Chairman and CEO. "We know how important the charging ecosystem is for drivers, one that includes access to convenient and reliable public fast charging. Our relationship with EVgo will bolster the public fast charging network available to EV customers ahead of increased market demand and reinforce our commitment to an all-electric, zero-emissions future."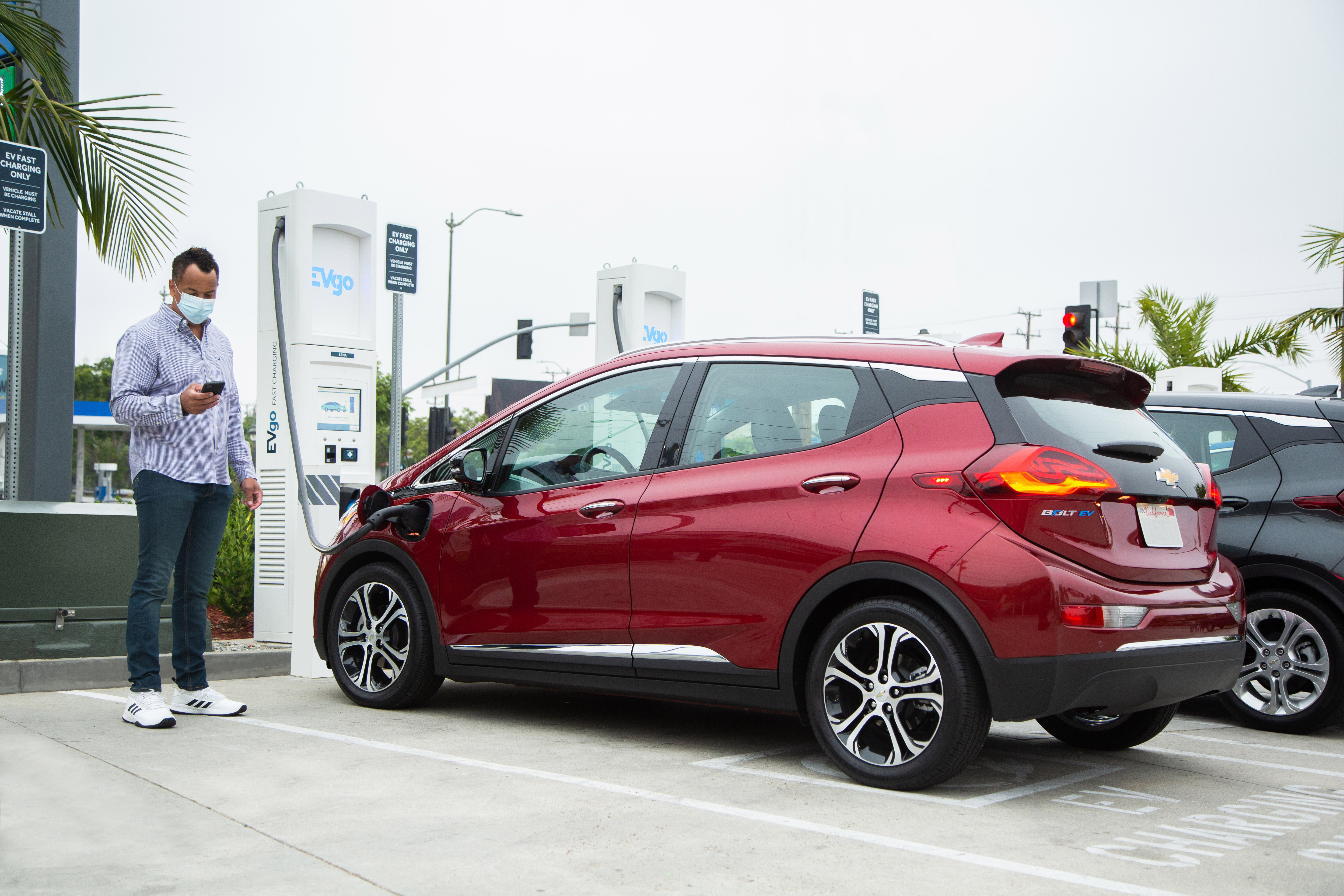 Of note, these EVgo fast chargers will be powered by 100 percent renewable energy, according to both companies. Earlier this year, General Motors committed to all U.S. plants running on renewable energy by 2030 and all global plants running on renewable energy by 2040. In 2019, EVgo became the first North American charging company to contract for 100 percent renewable energy to power its chargers.
"Today EVgo and General Motors are making it even better to drive electric," said Cathy Zoi, EVgo CEO. With EV choices rapidly increasing, building more fast charging stations across the U.S. is necessary to extend the power of EVs for more drivers."