General Motors Defense has proven that when time is of the essence, it can move quickly to deliver results. Today, the company announced the completion of a new manufacturing facility in Concord, North Carolina that took just 90 days to complete.
The new facility will house production of the Infantry Squad Vehicle (ISV) that GM Defense showed off last year. Built atop the 2020 Chevy Colorado ZR2 pickup truck, the vehicles are constructed with 90 percent off-the-shelf parts, including components from Chevrolet Performance. The trucks are light enough to be sling loaded from a UH-60 Chinook helicopter, and feature a rollover protection system to improve maneuverability on the battlefield.
The most notable part of this story, however, is the speed with which the facility was constructed. In just over 90 days, GM Defense's 75,000-square-foot manufacturing plant was built, meaning that from ground-breaking to vehicle production, the whole thing took just three months. The facility is needed to support ISV production, which is part of a $214.3 million contract awarded to GM Defense by the U.S. Army.
The Army's goal is to acquire 2,065 ISVs for its Infantry Brigade Combat Teams. GM Defense's Concord facility is currently slated to build over 600 of those vehicles, but the company notes that the plant can support additional units over the next eight years.
In addition to serious manufacturing capability, the plant will feature the latest tech to assist in production quality and accuracy. GM Defense says that Bluetooth-enabled tools have been installed to meet U.S. Army requirements, and notes that the technology will help improve quality and efficiency in manufacturing. According to the company, the rapidly constructed facility is now one of the most advanced production lines for tactical wheeled vehicles in the world.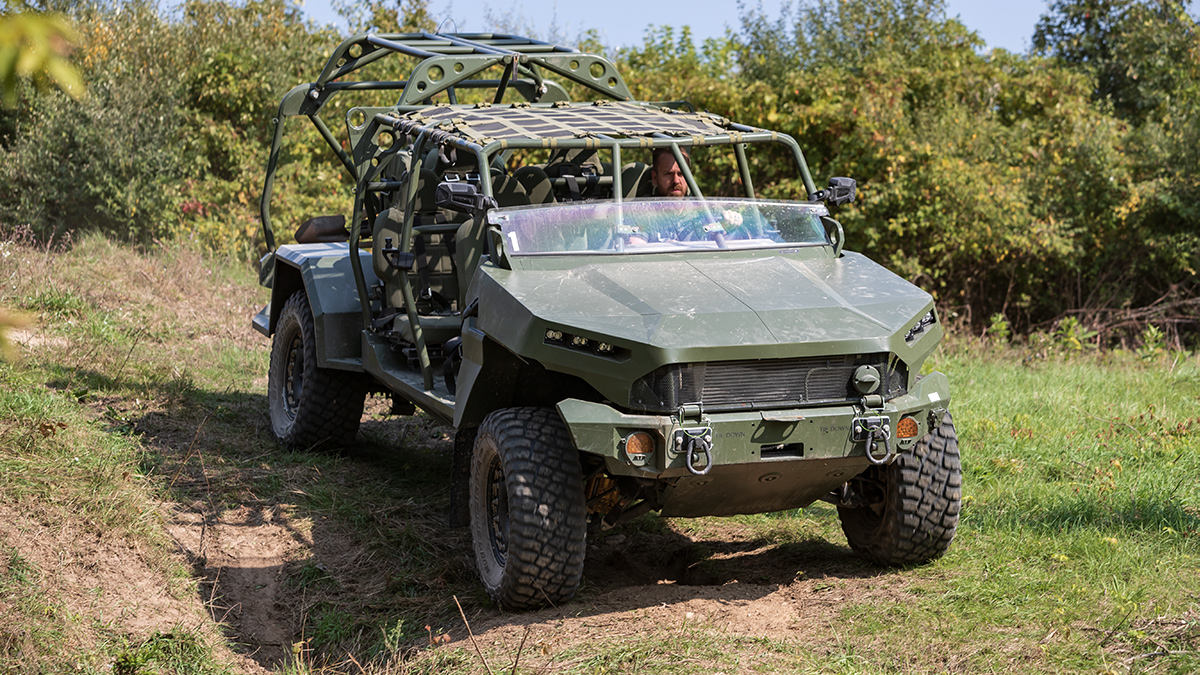 Just down the street from the new factory, Hendrick Motorsports handles the production of the chrome-moly steel exoskeleton of the vehicle, which includes the rollover prevention system. The facility's location in Concord, NC puts it in good company with several motorsports teams and manufacturing businesses located nearby.