Last week GM vehicle owners were suggested to inflate their tires to impossible levels after an error mixed up recommended tire inflation pressures inside the myChevrolet, myGMC, myBuick, and myCadillac apps. Now, GM is offering a brief apology.
You might have seen our article last week that detailed how some drivers of Chevrolet, GMC, Buick and Cadillac vehicles were told the recommended tire pressures for their vehicles were much much higher than they should have been. Some owners were told to inflate their tires as high as 1,279 PSI.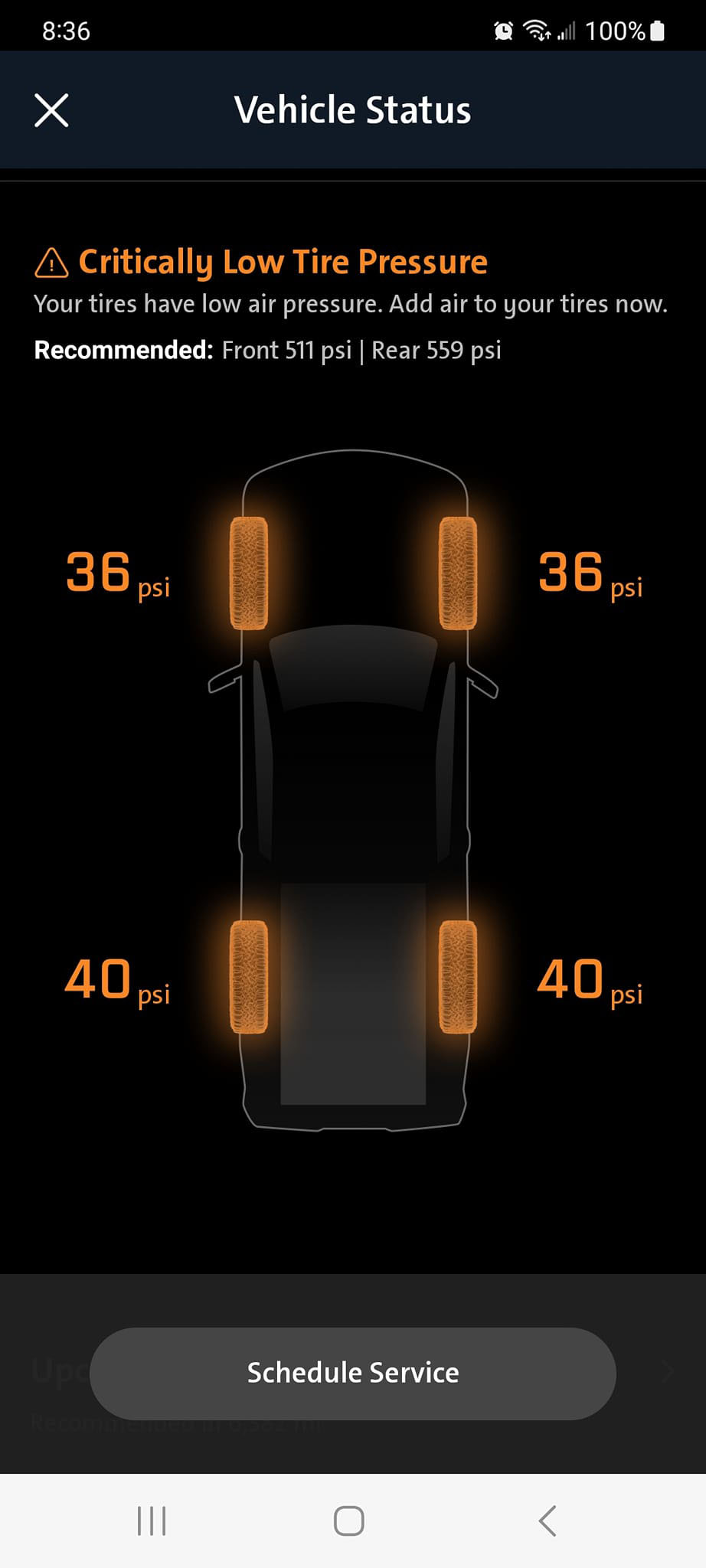 Yesterday, the company issued a quick yet succinct apology for the trouble through a push notification on the company's connected vehicle apps.

Yes, the issue is resolved, and tire pressure recommendations are back to normal. However, it's worth noting that the issue didn't affect everyone and the total number of people who received low tire pressure warnings and tire pressure recommendations is unknown. And thus ends the great tire pressure drama of 2023….