Though it seems like a lifetime since its original announcement, the GMC Hummer EV will be here soon. The vehicle's capabilities and specs read like a sci-fi movie script, but we're finding out that the futuristic EV almost shared a prominent feature with its earthlier rivals.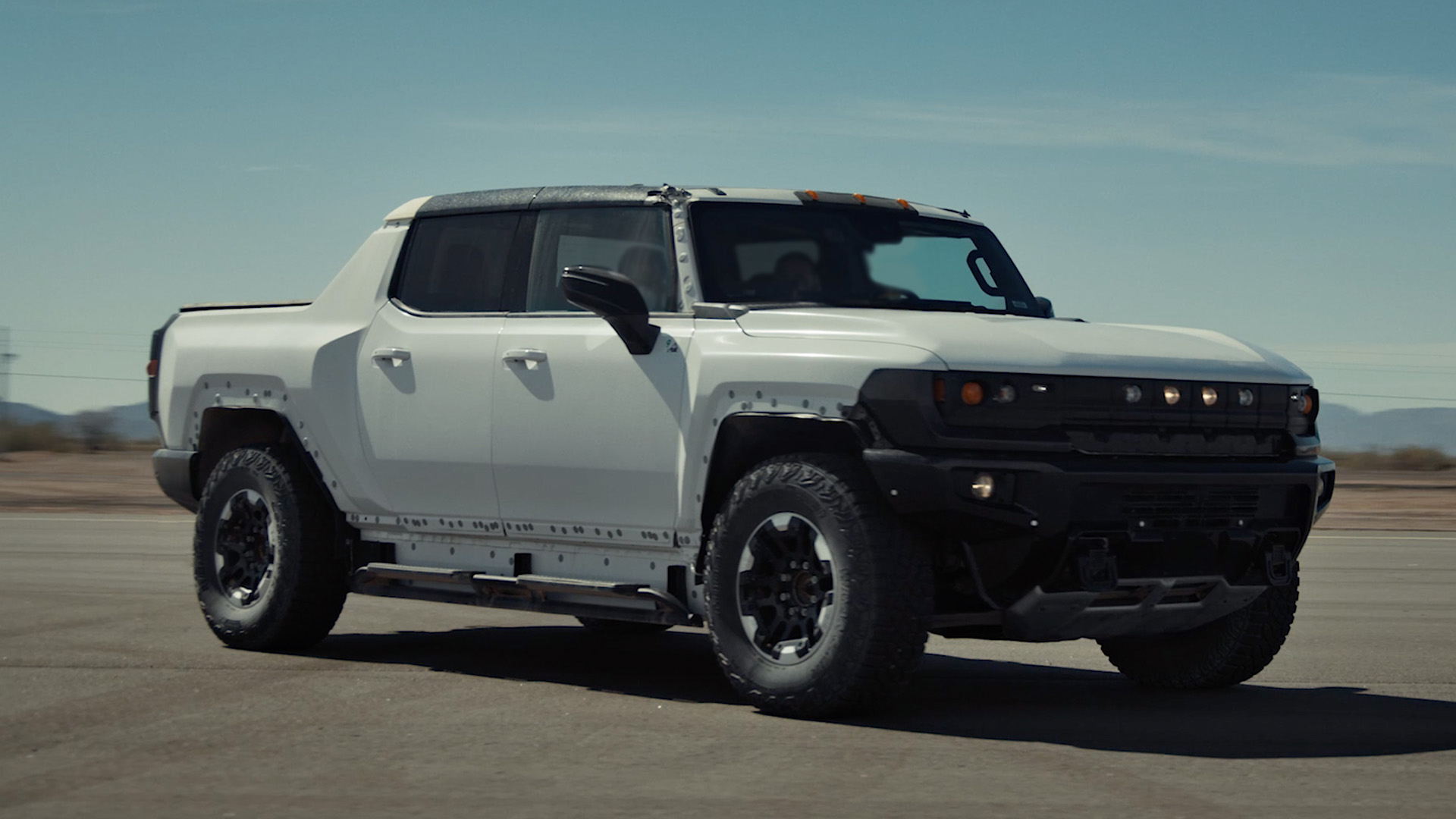 According to a report from Muscle Cars & Trucks, at one point during its development, GMC was considering giving the Hummer EV removable doors. The move would have given the 9,000-pound behemoth a feature that could almost be considered a signature for American off-roaders. Both the Jeep Wrangler and Ford Bronco have the feature, which is perfect for fun, open-air off-road driving.
The decision apparently came as a result of the Hummer's position on the market, more than anything else. With a price tag that quickly approaches the six-figure mark and bleeding edge electric capability, GMC felt that removable doors might detract from the Hummer's high-end appeal. "We looked into that and this truck being premium, we felt like if you do removable doors or anything like that, it kind of would take away from the (premium) execution, lead Hummer EV exterior designer John Mack told Muscle Cars and Trucks.
While the doors are staying put, GMC does offer removable roof panels that can be stored while the vehicle is in use. The Sky Panel system will bring much of the open-air driving experience to the Hummer EV without the added step of door removal and installation.
Mack also feels that there will be a strong aftermarket presence for the vehicle, noting that flag mounts and other accessories are coming. Around 200 accessories will be available when the Hummer officially launches later in 2021. Mack notes that there will be options like lightbars and GoPro camera mounts to allow owners to show off their adventures in the new EV.