At this year's SEMA Show, the GMC HUMMER EV Booth in West Hall was a fun attraction and always demanded a crowd. Here's your own personal tour of the four vehicles on display and what other things you could find while visiting the booth at this year's show.
The GMC HUMMER EV Booth had four vehicles a selection of accessories on display.
Two HUMMER EV Edition One Pickup's, both in white, sat on either end of the booth. In between them a HUMMER EV Edition One SUV and a Chip Ganassi Racing HUMMER EV Truck from the Extreme-E Racing Series.
One of the Pickups sported a tent and other camping accessories for overlanding.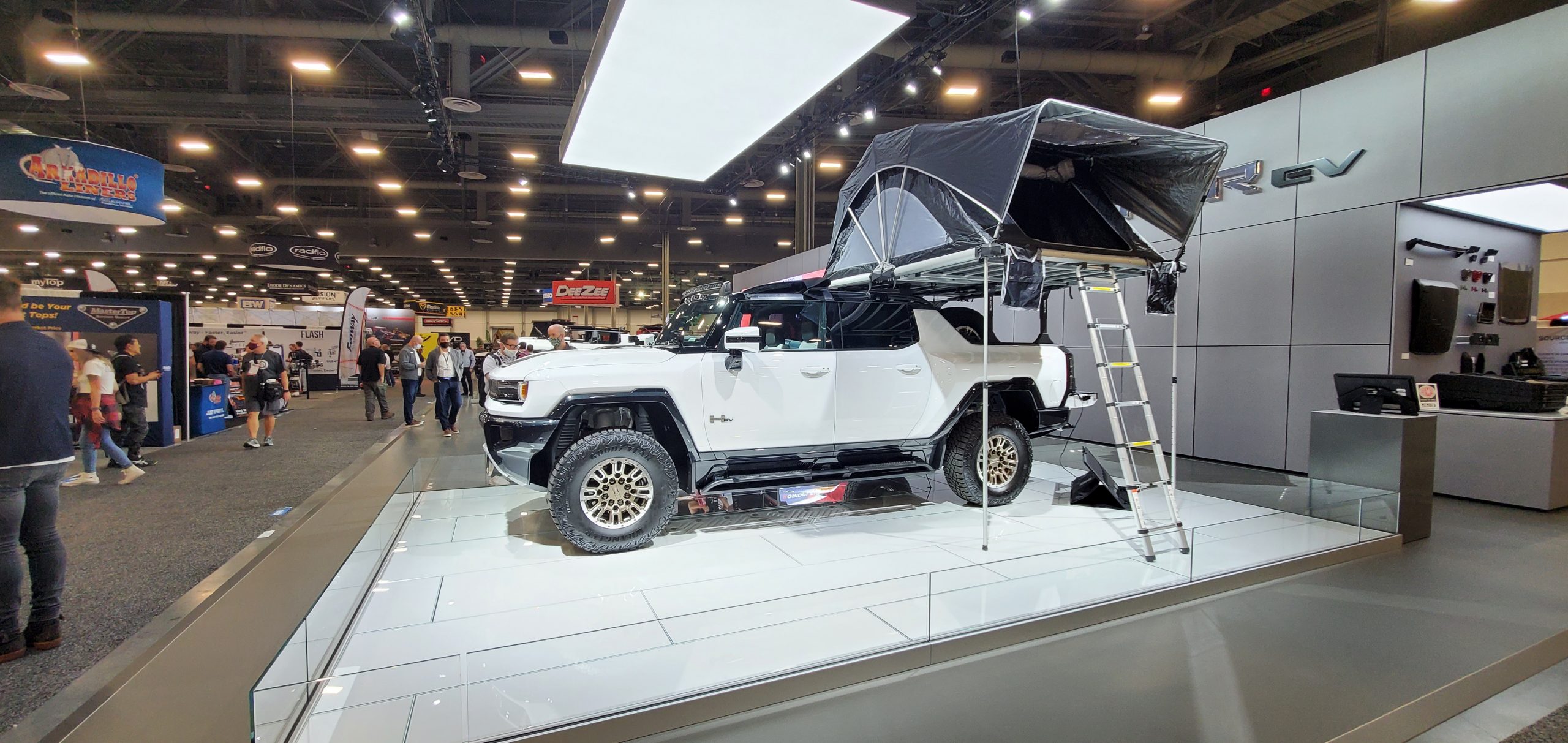 One corner side of the display had a selection of various accessories that GMC is planning on offering to HUMMER EV Owners in the near future. They included a sky storage panel organizer for the eTruck, an Off-Road recovery kit, mud flaps, a Lunar Map Hood Decal, various color badges and trim, and auxiliary switches for the interior.