The GMC HUMMER EV will go on sale October 20th and will feature four wheel steering- giving the electric truck the ability to crab diagonally.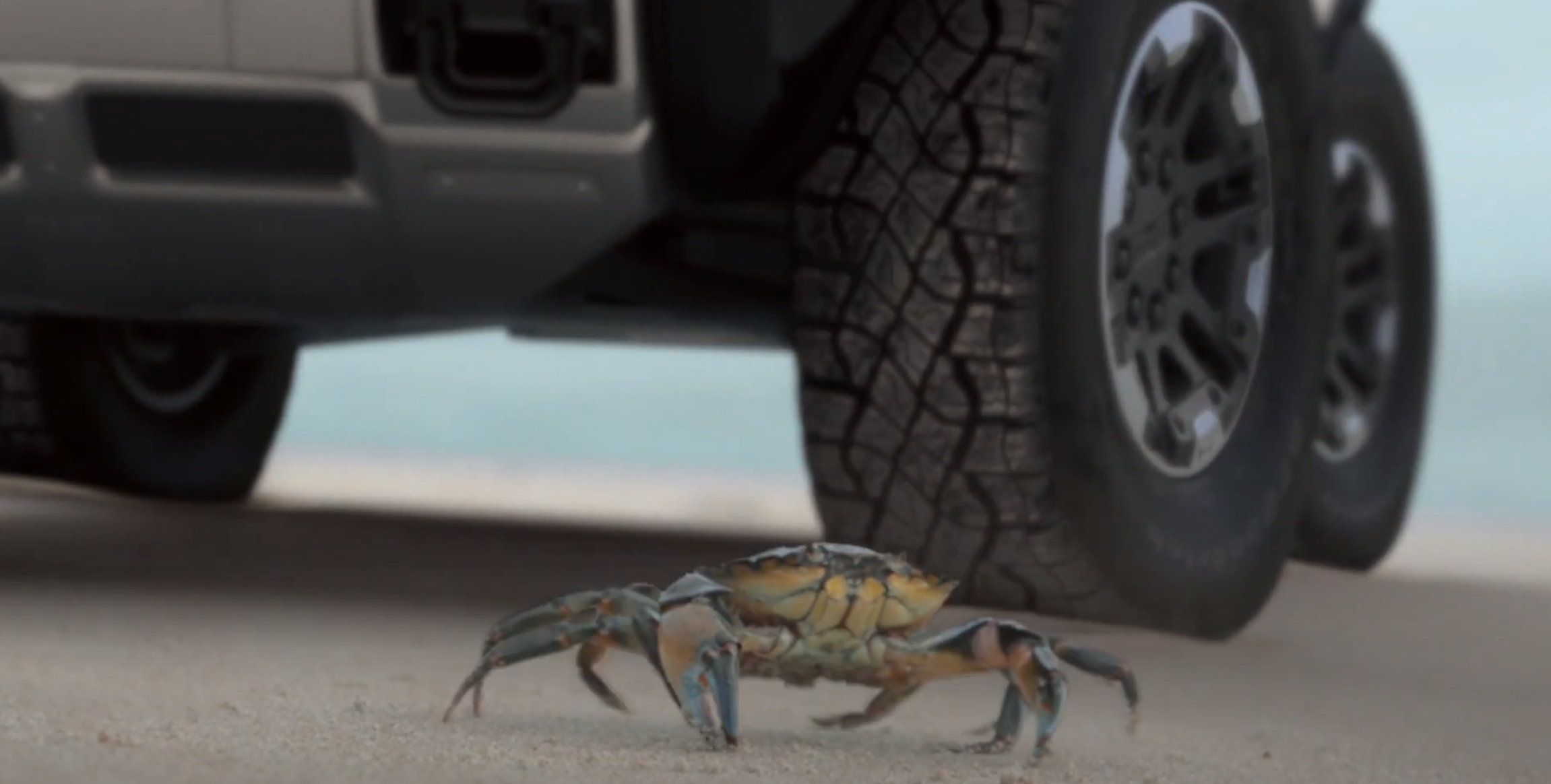 GMC is giving us a just a few more details about the upcoming HUMMER EV reveal. First off, the brand released a video showing off the HUMMER EV's exclusive Crab Mode. The video, shown just below this paragraph, gives us the clearest idea yet of crab mode works.
The feature officially uses four wheel steering to move the HUMMER EV diagonally.
This is also the first time we've seen four wheel steering as a feature on the new electric truck. We also see the feature being referred to as "Crabwalk" – we take this as a nod to more "crab-like" features. If four wheel steering can give us diagonal movement, prepare for a 360 degree spin feature as well (we assume).
More information on the HUMMER EV will drop on October 20th. This is the same time the reservation system will go online as well.
GM-Trucks.com has already decided to make a reservation for the HUMMER EV on the 20th, so get ready to find out how the entire reservation system works.
Stay tuned to GM-Trucks.com and our electric truck section for more details.