The GMC HUMMER EV Truck continues its march towards production with increased testing. This time we've caught the all-electric HUMMER in and around GM's famous Milford Testing Grounds.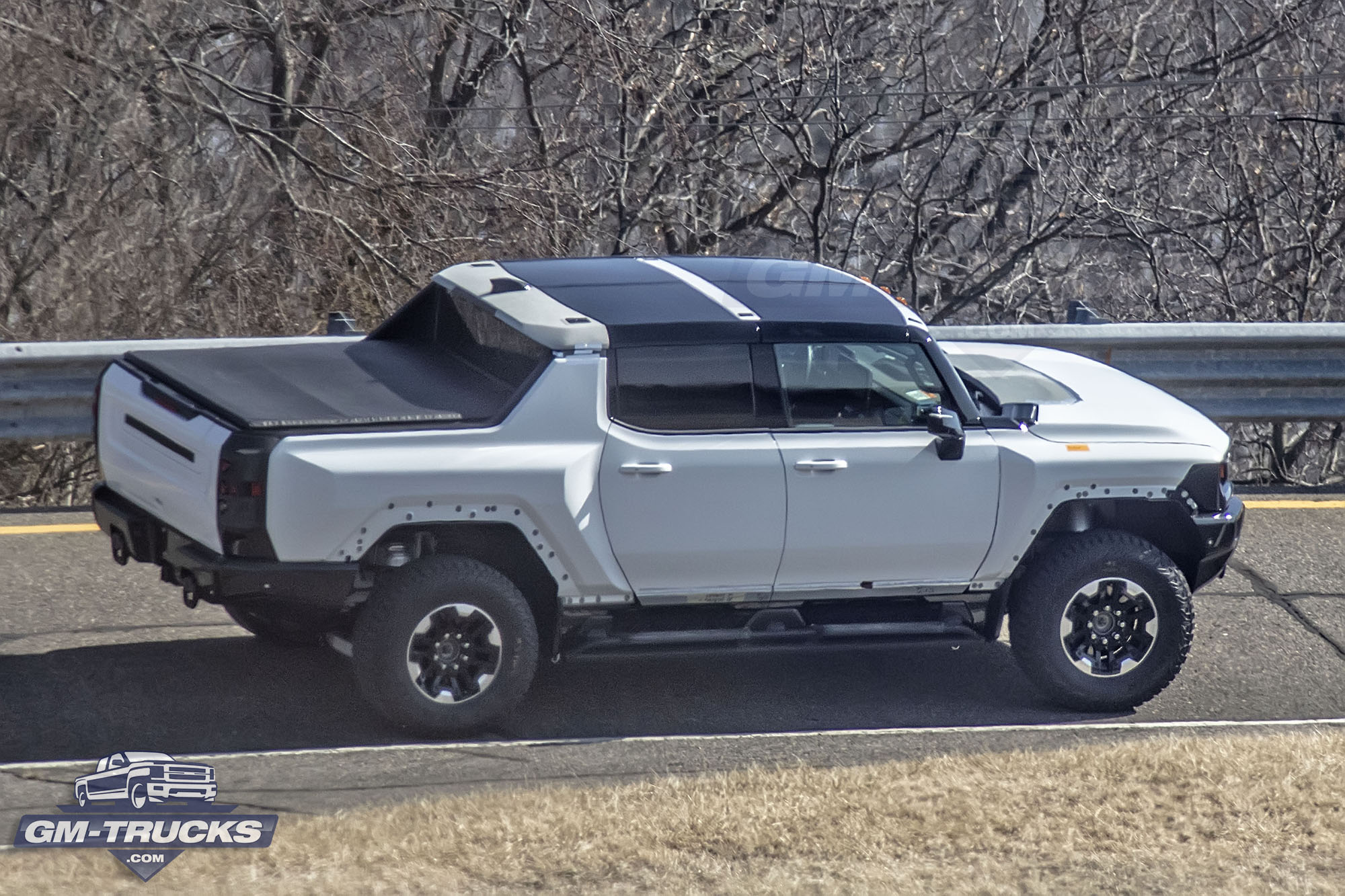 Recently, our spy photographer staked out around GM's  "North/South Straightaway", located in the company's Milford, Michigan Proving Grounds. It's the only location at the testing facility that is even remotely visible from outside the fencing.
At the same time, our photographer also spotted a two HUMMER convoy completing testing on public roads. Although we can't find anything new or super noteworthy in these photographs, they are interesting to look at nonetheless. We hope you enjoy them.
2022 GMC HUMMER EV Truck Prototypes @ The GM Milford Proving Grounds