We're getting our first glimpse at a pair of completely undisguised next-generation GMC Sierra trucks equipped with the X31 off-road package. Better yet, the duo was captured on public roads, giving us photos from all angles.
The pair of 2022 GMC Sierra were caught in production-spec trim and with nothing covered or disguised. One of the trucks is a red Sierra SLT. The other is a white Sierra Pro. Both have the optional X31 package, which is equivalent to Chevrolet's Z71 package.
The X31 package is optional on all trim levels of the new 2022 Sierra. It "includes Off-Road suspension, (JHD) Hill Descent Control, (NZZ) skid plates, (K47) heavy-duty air filter and X31 hard badge"
On the SLT, selecting the X31 option requires you to start with a 4×4 Sierra. On the base Pro trim, it requires a double or crew cab and the (Z82) towing package.
While we've seen official photos of the Sierra already, these spy shots give us our first look at the Pro trim level and the X31 package on pubic roads and in real life.
Want to price out a new Sierra? Head on over to GMC.com
2022 GMC Sierra SLT X31 Photos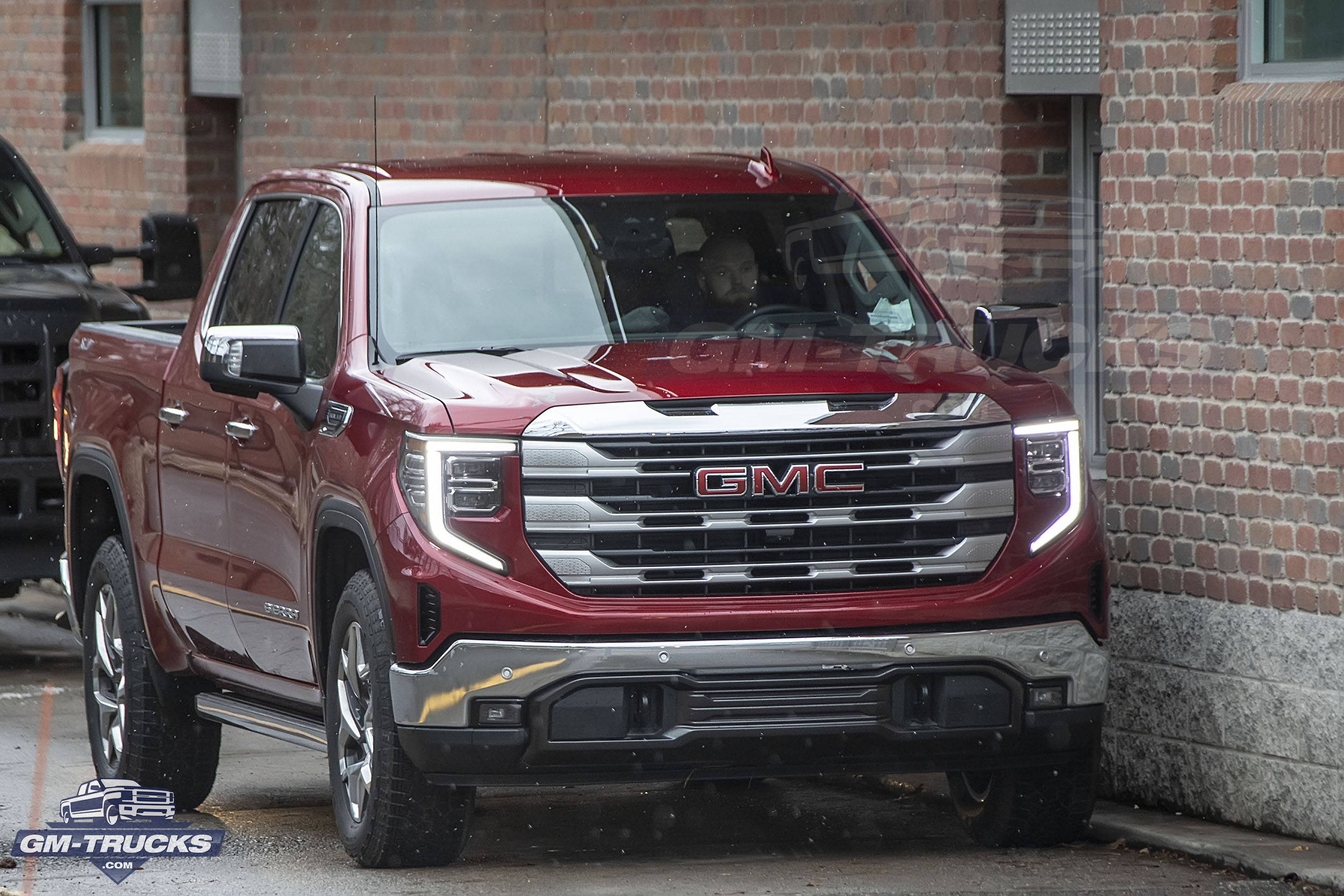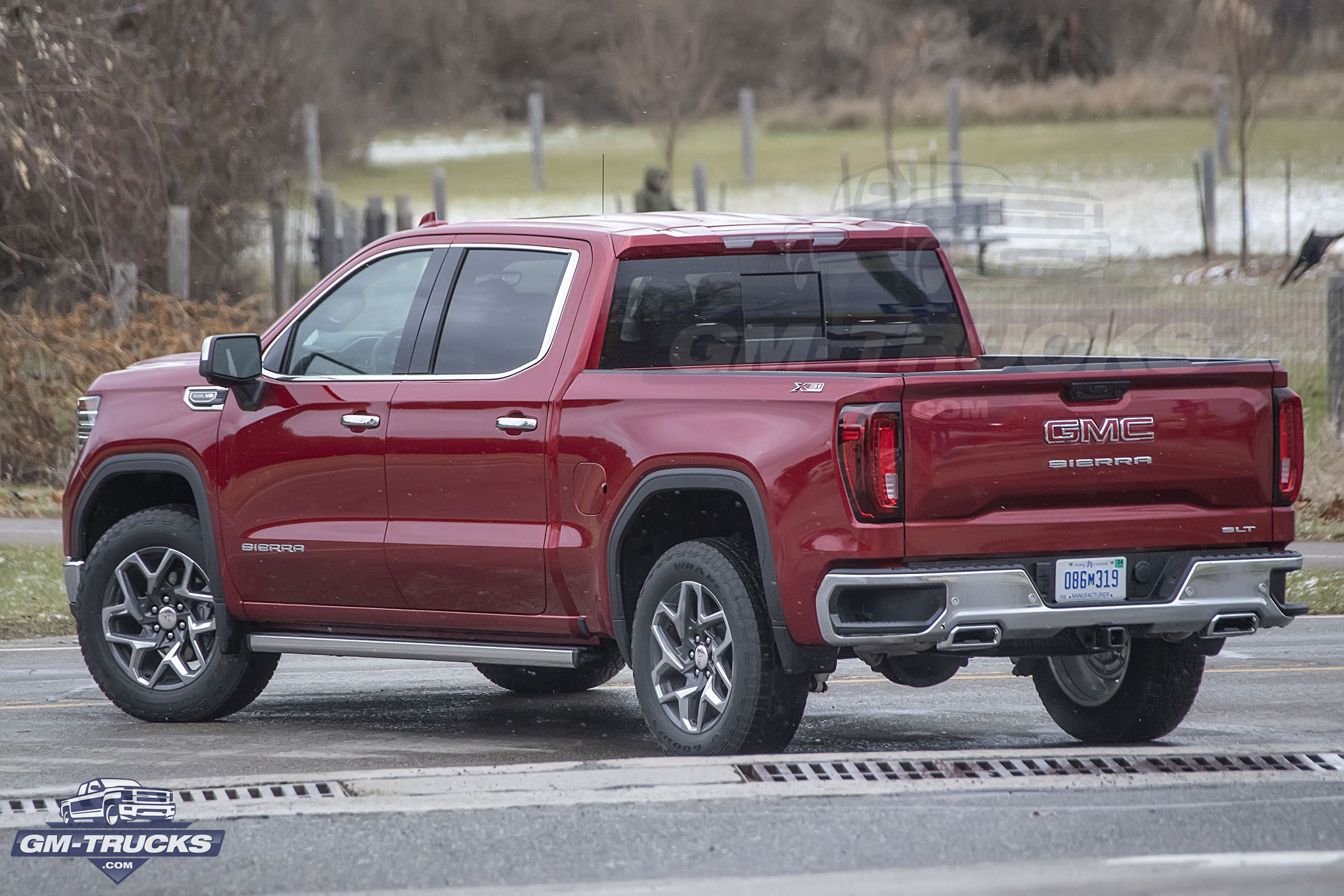 2022 GMC Sierra Pro X31 Photos