The next generation 2021 GMC Yukon and Yukon Denali are BIG. So big, GMC partnered with Twitter to create the "biggest" tweet in history. How did they do it? What does it look like? Let's find out.
First, take a look at GMC's video about the record:
World's Largest Tweet: 2021 Yukon and Yukon Denali
How did GMC Create The Biggest Tweet?
Creating the world's "biggest" tweet took a massive amount of planning. GMC reports they placed over 2,500 color coded stakes by hand and strung over 110,000 ft of rope to guide their drivers.
The end result is a precision set of tires tracks that incredibly emboss out exactly what a twitter post would look like.. but in a massive scale.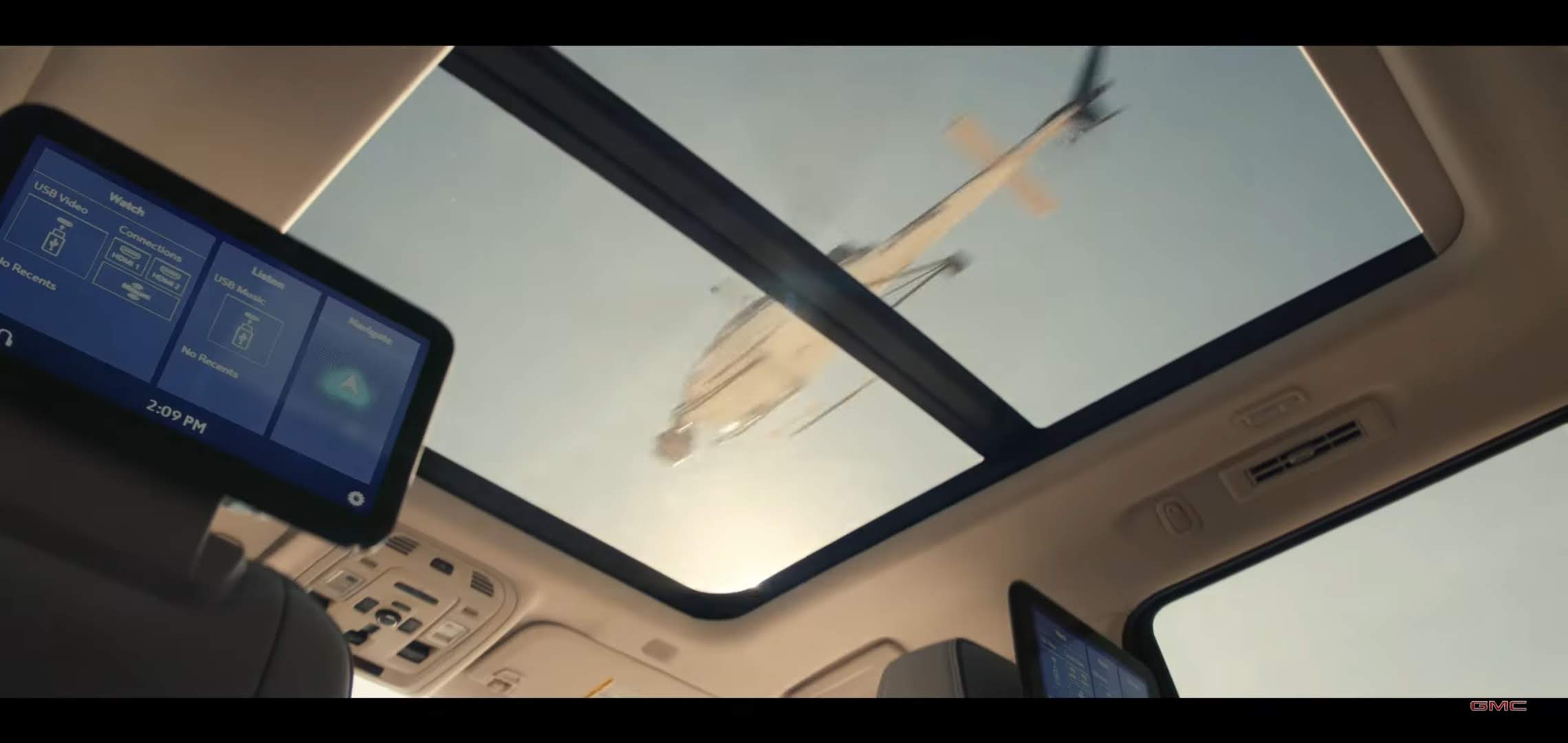 How big is this tweet? GMC says over 270 football fields could fit inside. The helicopter filming the effort had to climb to over 12,000ft just to capture the tire-track-tweet in its entirety.
And while the brand doesn't say how long it took to create the biggest tweet, they did make a point to say they make sure no local wildlife was harmed in the creation of this record. GMC also added; "Upon completion of the tweet, the land was restored to the way the team found it. Yes, that's right––at the end of the day, GMC deleted the tweet."
That tweet is pretty neat.