We're getting our best look yet at the 2023 Silverado HD. Hot on the heels of the public unveiling of the highly refreshed Silverado 1500, enthusiasts are wondering what is in store for the HD version of Chevrolet's full-size pickup. Our spy photographer recently ran into a group of 2023 Silverado HD prototypes testing on-road and captured our best look yet at what the new Silverado HD may look like.
Our spy photographer reports:
Just days after Chevrolet's 2022 Silverado 1500 facelift has gone public, we got the most revealing look at the new face destined for the 2023 Silverado HD.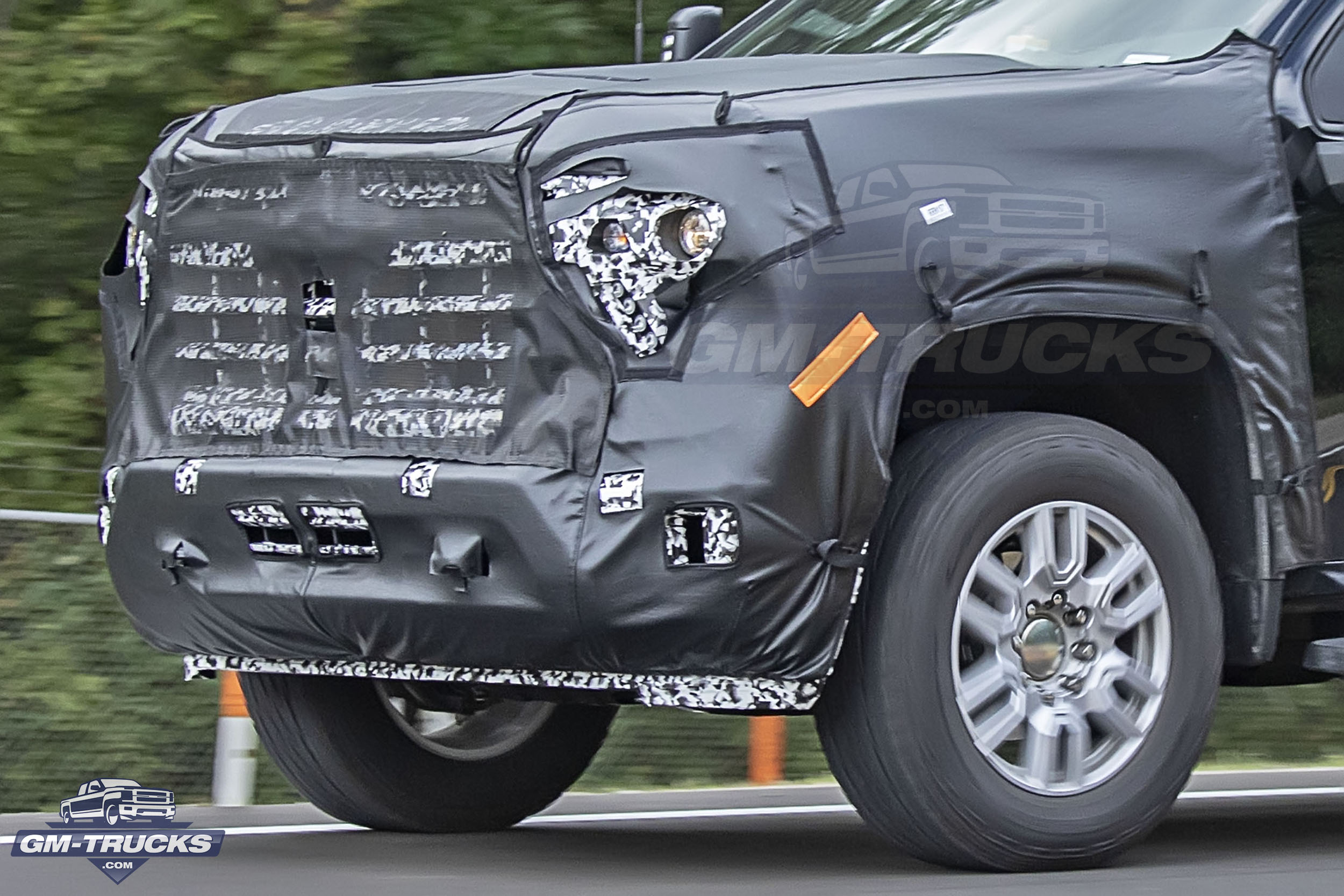 Significant Changes Ahead
The new shots give us our first good look at the updated HD's placeholder headlight/LED arrangement. While the final production lighting still hasn't reached roadgoing prototypes, the test truck caught here suggests significant changes for the facelifted front-fascia. Early indications point to a far more conventional face for the updated truck, apparently stepping away from the controversial, polarizing styling applied to the current Silverado HD.
Controversial Face Going More Conventional For 2023?
The placeholder lights consist of primary lighting units running horizontally at the top corners of the front-fascia, with a large LED strip running on a downward diagonal below. If the general placement of the early lighting elements translates to the production units, then it appears that the current Silverado HD's large vertically-stacked headlight clusters are going away. Just as the 2019 Silverado 1500's funky "sideburn" air curtain design was toned-down on the 2022 facelift, it appears that the polarizing two-tiered lighting design that defined the 2020 Silverado HD is getting a more conventional treatment for its 2023 refresh.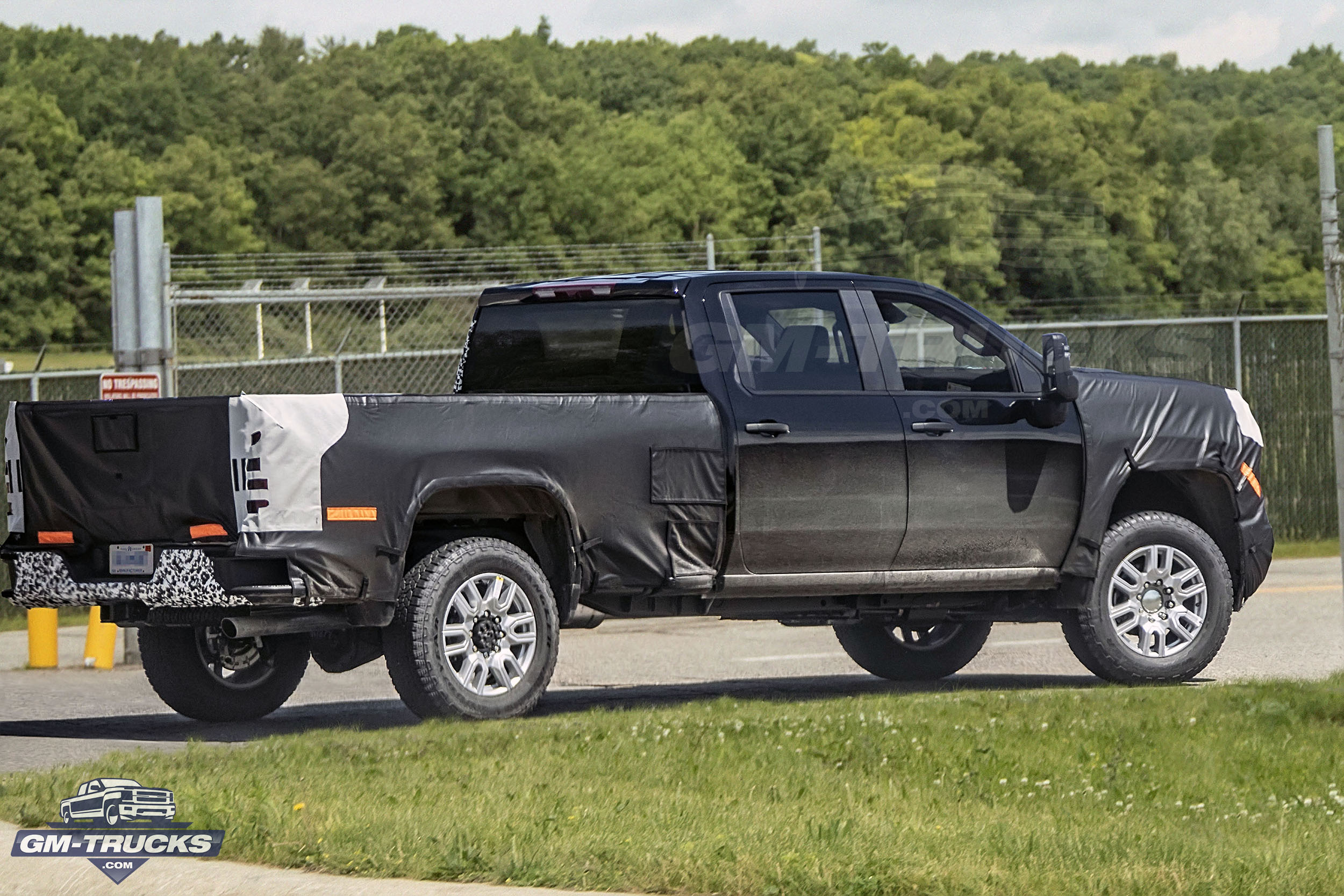 Grille and Front Bumper Details
The rest Silverado HD's new grille is nicely revealed behind the camouflage, with the Chevy bow tie visible on the upper-third of the grille. A series of clean, horizontal bars make up the new grille on this HD prototype. The front camo can't contain the new, chiseled styling applied to the front-bumper. Instead of the soft, rather formless design of the current HD's bumper, the prototype hints at a much more expressively detailed design treatment.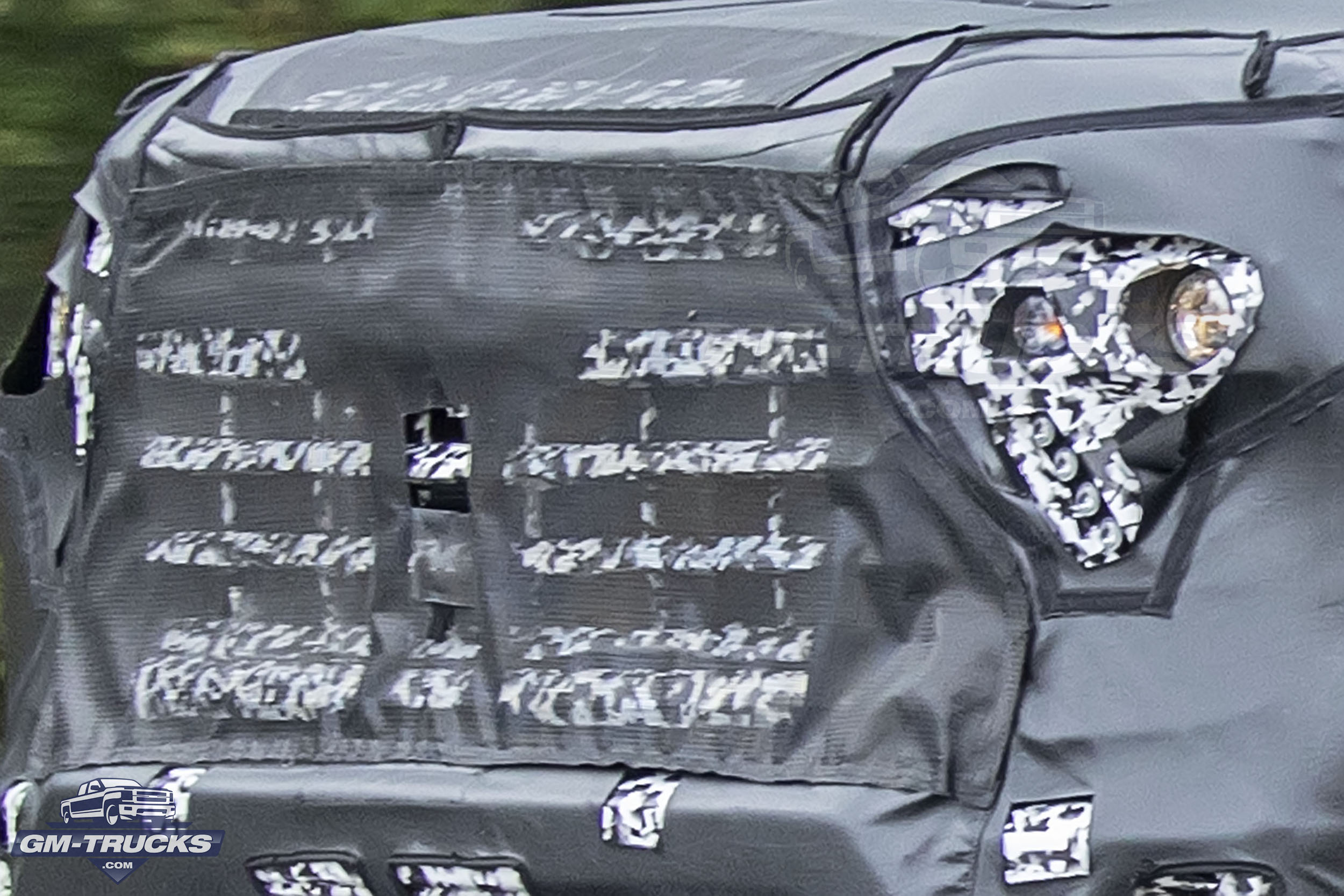 Interior Upgrades A Certainty
The Silverado HD prototype has a camouflaged interior, almost certainly hiding a version of the drastically improved dashboard just revealed on the 2022 Silverado 1500. A two interior strategy is likely, with higher-spec HD trucks getting the redesigned dash, and lower-end trims possibly carrying over the current interior.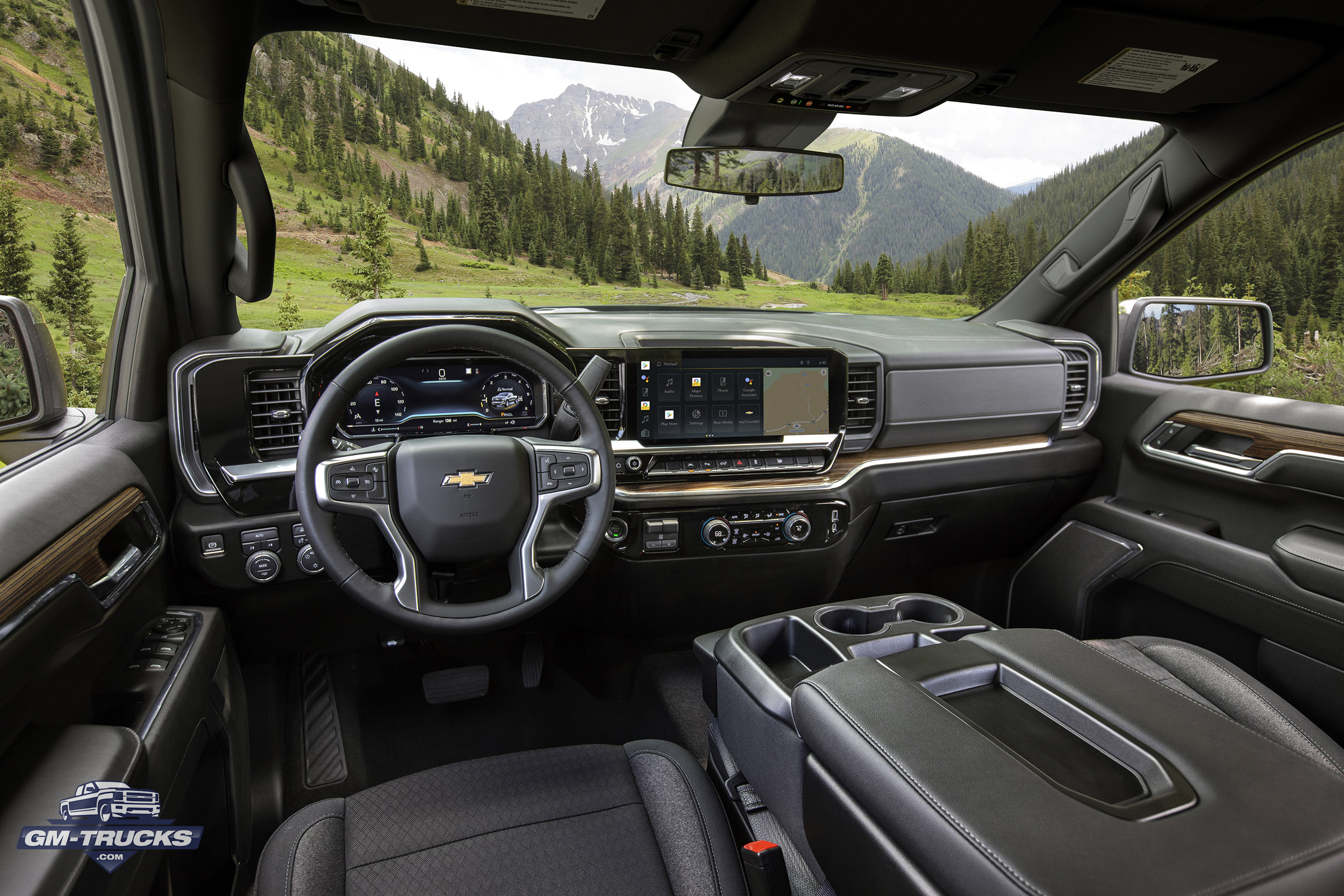 2023 Silverado HD Prototype Photos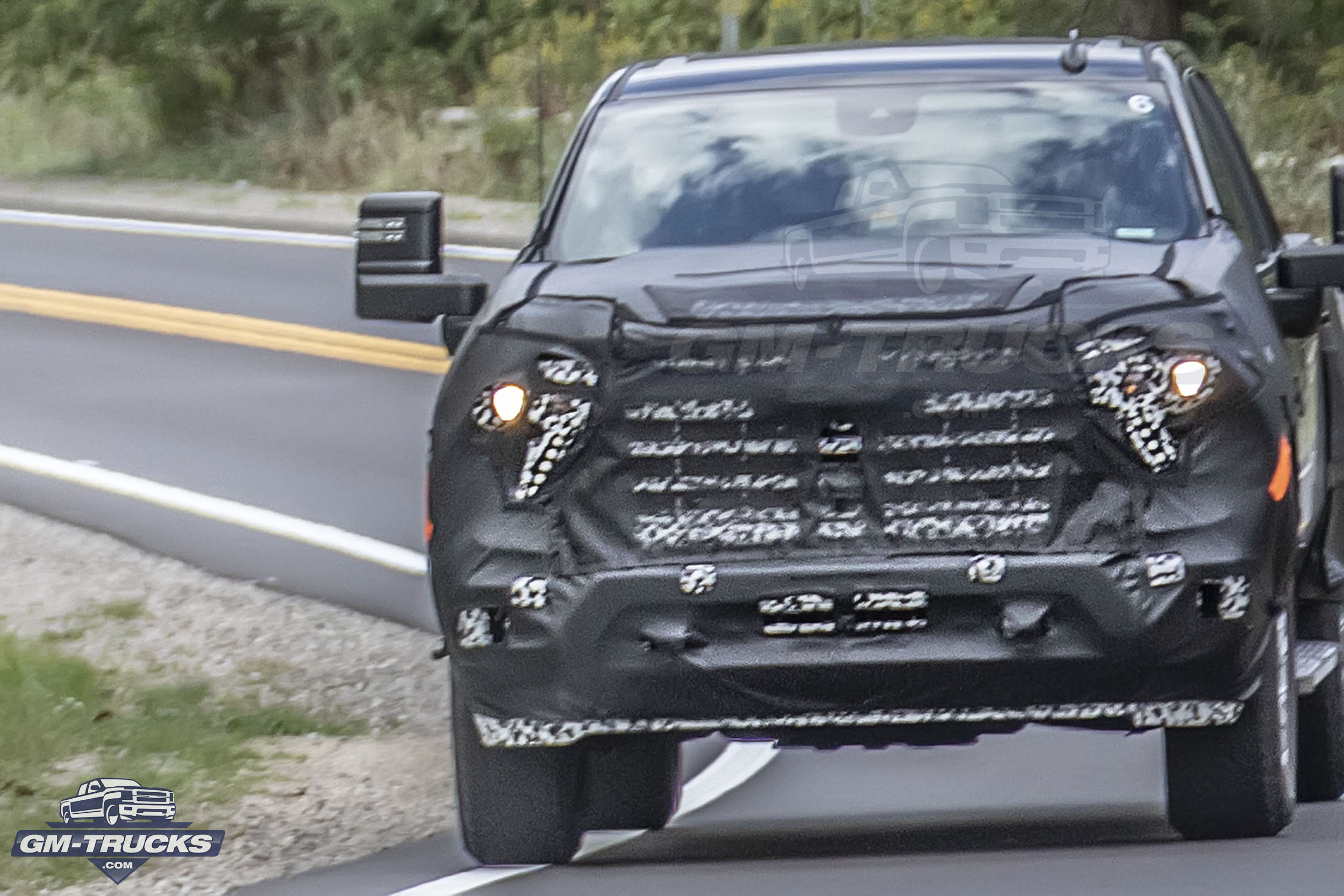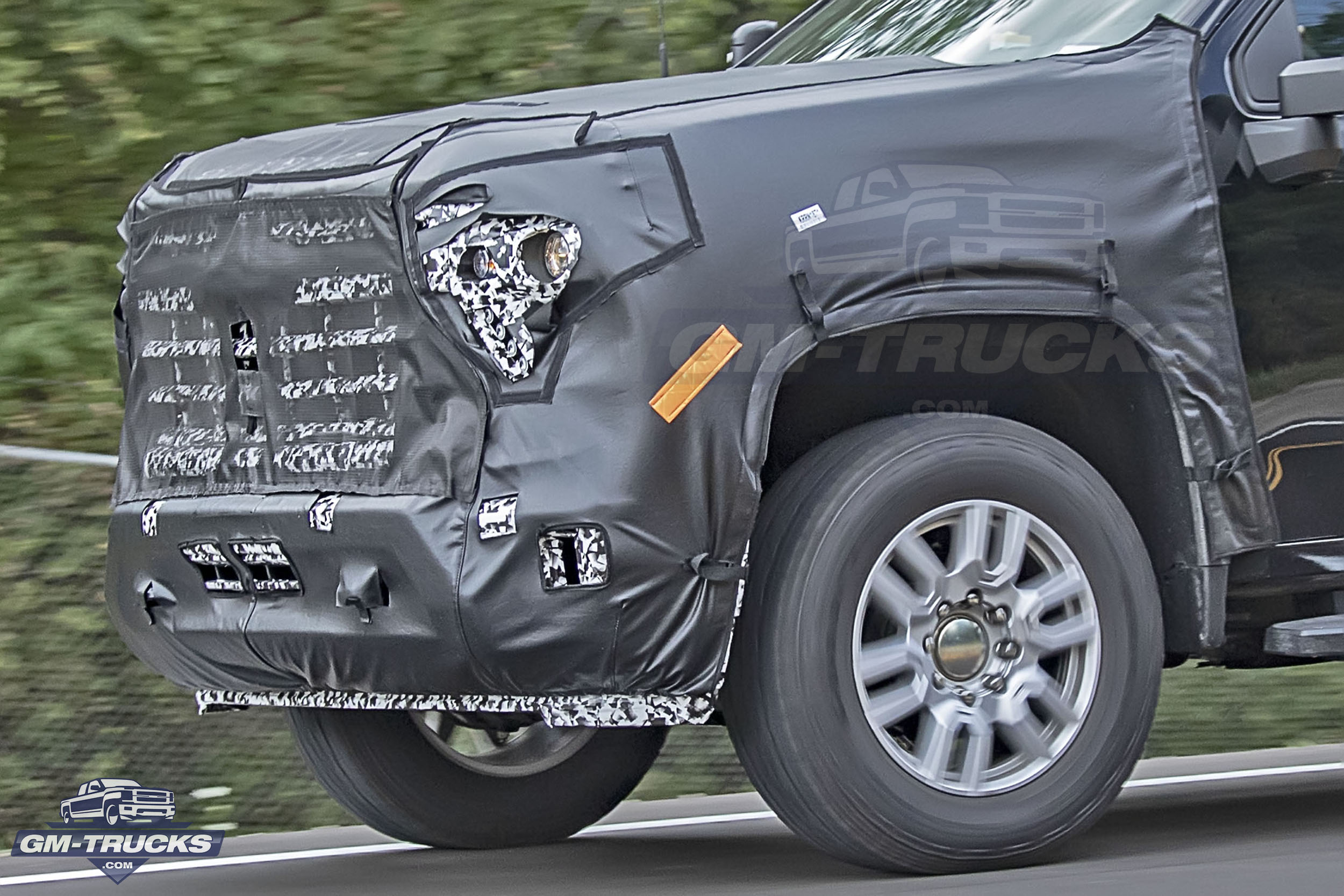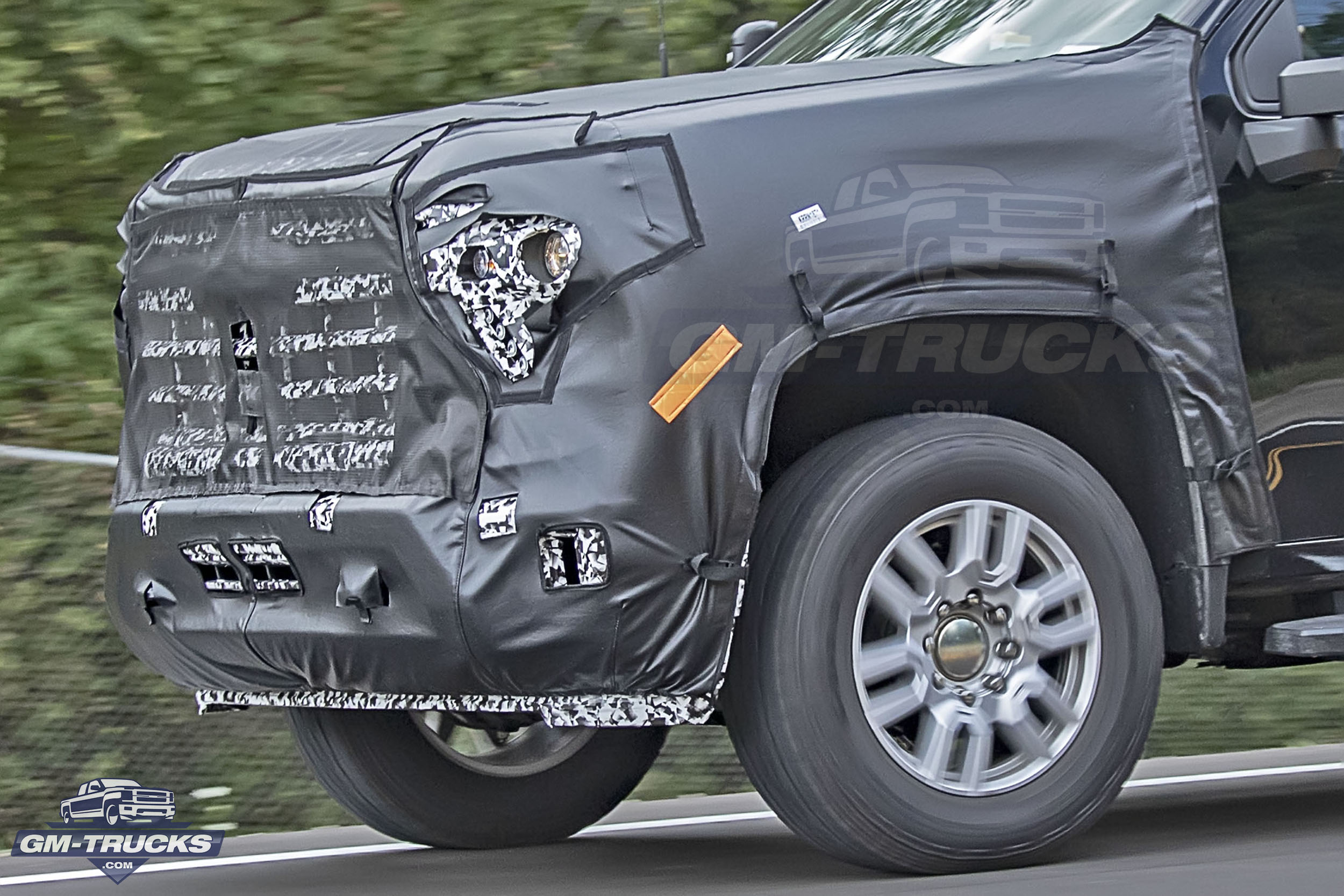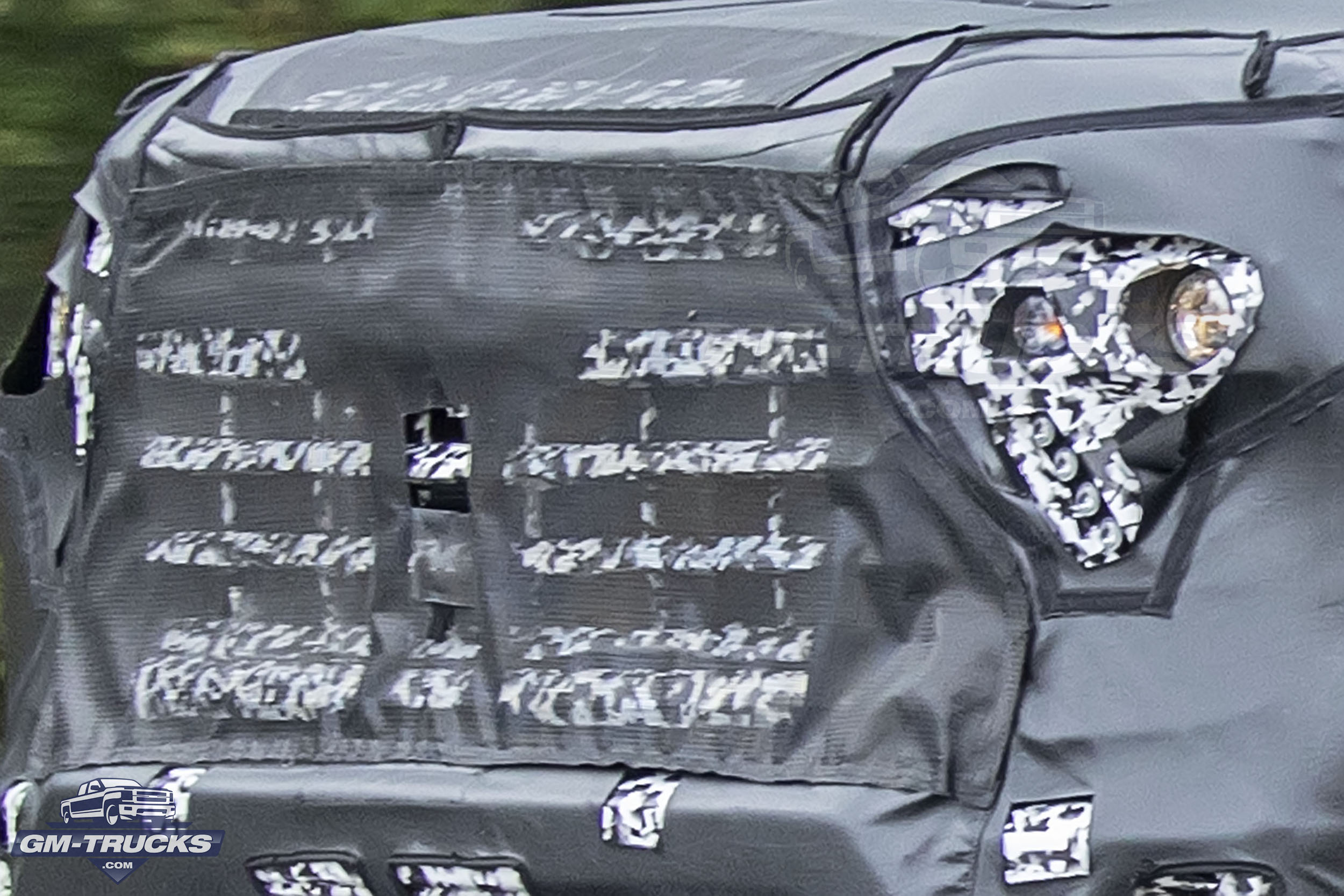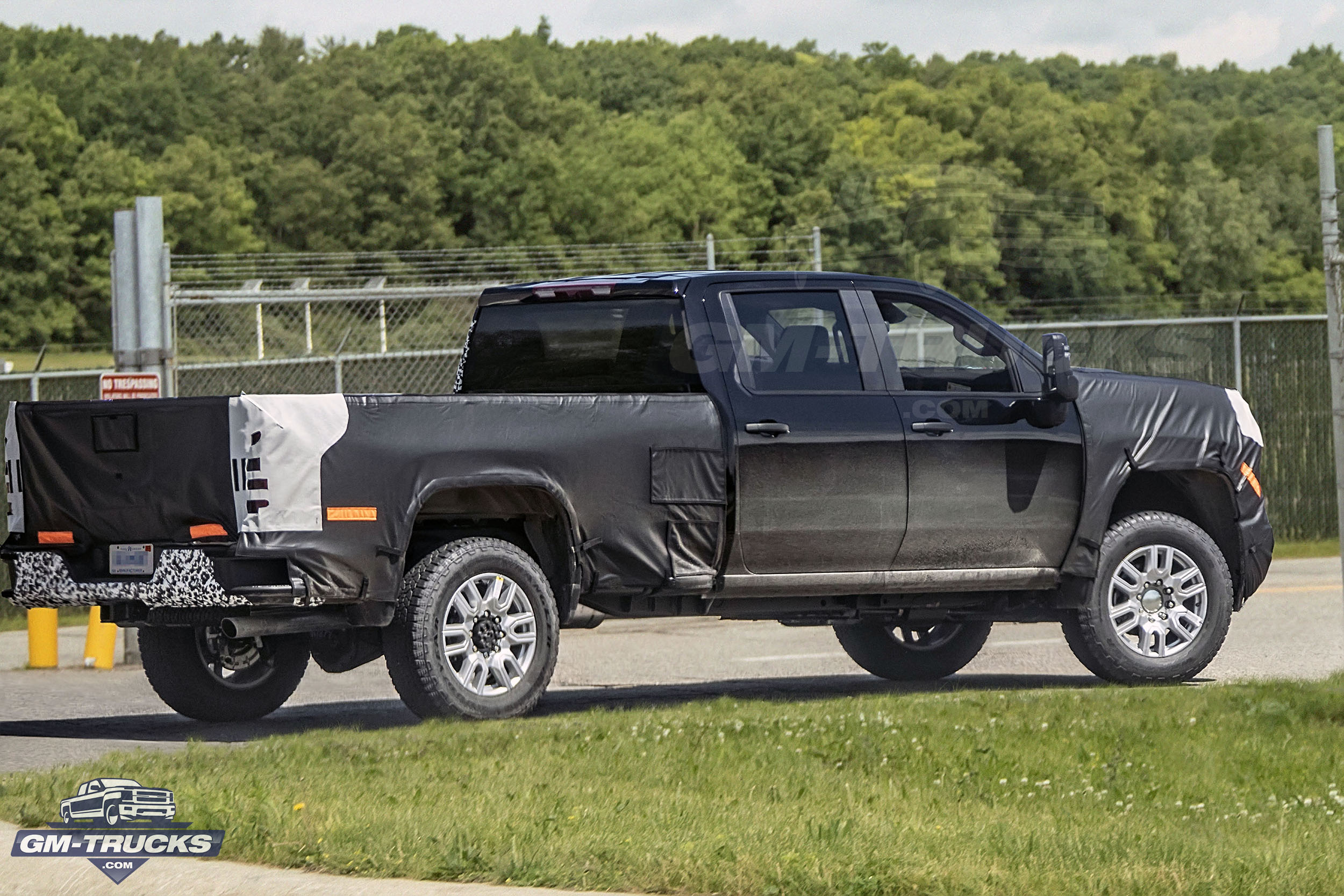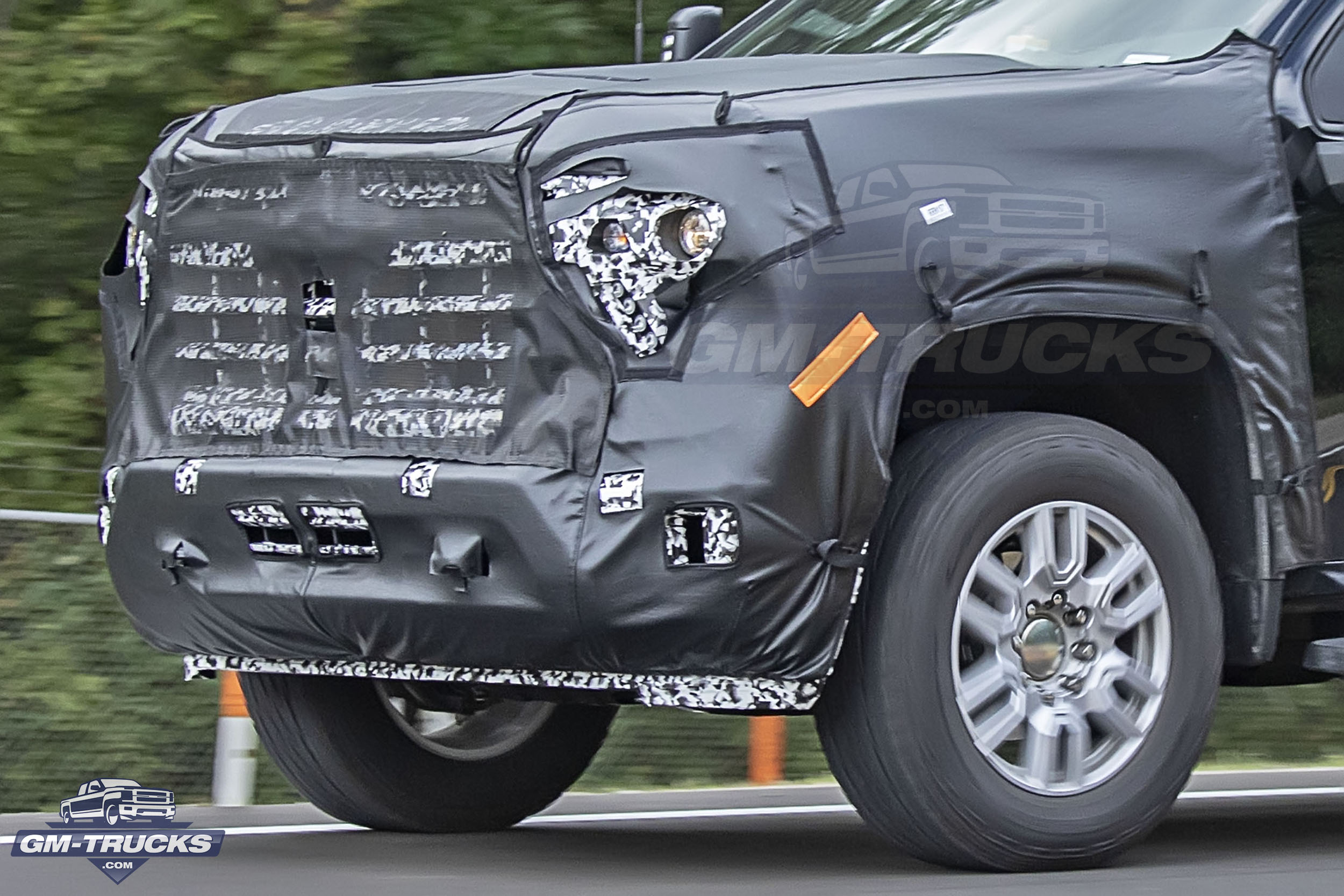 Can't wait for the 2023 model? Check out Silverado HD at Chevrolet.com for the current model on sale now.