On November 3rd, 1911 Louis Chevrolet and the founder of General Motors, William C Durant joined forces to create one of the world's most well known brands. Last week Chevrolet marked it's 109th year in business.  Here's a look back at how the global automotive brand got its start.
The Lead Up – Durant Founded GM, Then Was Shown The Door
William C. Durant had been the Founder and President of General Motors until he was cast out of management in 1910. GM had been formed in 1908 by Durant through the purchase, acquisition and mergers of Flint Wagon Works and the Buick Motor Company in 1904. During that first decade, while Durant was the head of Buick, he hired Louis Chevrolet to drive Buicks in promotional races. Durant planned on leveraging Chevrolet's reputation to build street cred for his new automobile company.
Alongside Buick, Durant consolidated 13 car companies in 1908-1909 to create "General Motors Holding Company". Among those 13 brands; Cadillac, Oakland Motor Car (that would eventually become Pontiac) and Olds Motor Works (which became Oldsmobile).
Such rapid expansion engrossed Durant, who quickly allowed General Motors to become too overleveraged and in debt. After the company started to come up short on cash, Durant was shown the door.
After General Motors Durant Refused To Quit & Chevrolet Was Born
Pushed out of the company he founded, William Durant wasn't finished by a long shot. He drew on his relationship with Louis Chevrolet and backed Chevrolet's new automobile company. With help from William Little (Little Automobiles), former Buick Owner James Whiting, and his son in law, Dr Edwin R Campbell- the Chevrolet Motor Company was born in 1911. The next year in 1912, R.S. McLaughlin, CEO of General Motors Canada also invested.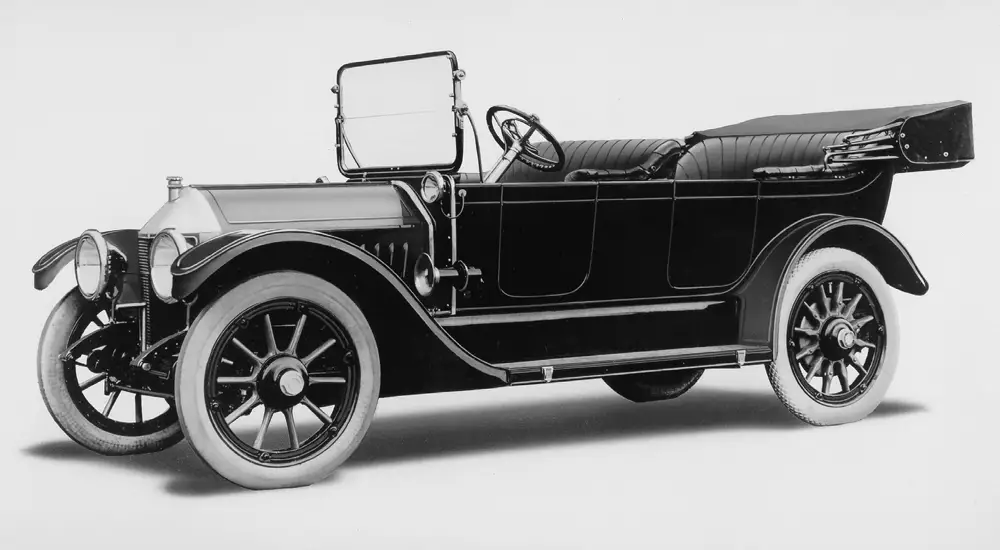 The first Chevrolet, the Series C Classic Six was "drawn up" following the direction of Louis Chevrolet himself. The team moved quick and interestingly the Series C Classic Six was designed and prototyped months before the company, Chevrolet, was even incorporated.
In 1914 the same year the iconic "Bowtie" made its debut, Durant and Chevrolet began to see difference between them. Those differences lead to Durant buying Chevrolet out of his share in the company.
Durant's Revenge – Regaining Control At General Motors
By 1916, Chevrolet was so successful through sales of the Series 490 that Durant was able to repurchase a controlling interest in General Motors. A year later, after the controlling interest was finalized, Durant was once again the President of General Motors. Chevrolet was quickly merged into the company as one of its brands. Durant lead GM until 1920 when Alfred Sloan took the reigns after another round of complex mergers and acquisitions.
1919 saw Chevrolet offering its first commercial grade trucks, previously sold under the GMC brand.
The Rest Is History
Chevrolet went on to become the mainstream and most popular brand in General Motor's Portfolio. The brand had incredible influence on the american automotive market through the 1950's and 1960s and many of the brands most iconic nameplates, Corvette, Suburban, and the "Small block V8" are still produced today.
While it's easy to appreciate Chevrolet's long and storied 109 years as a brand, it's important to never forget how the company was formed and its importance to General Motors ability to continue to operate in 2020.