The best car shows have come together before the first vehicle hits the grass. Eyes On Design is one of the best car shows in the world. It looks beyond, accepting its vehicles by design intent and judged by active and former global design staff members. GM-Trucks.com attended Eyes On Design 2021 – here's what we saw.
A Chopped Peterbuilt
A 1936 Chevrolet dually
Powered by a 206.8 cubic inch engine—the Stovebolt Inline-6 or the first Blue Flame Six— the truck is simply wonderful to behold and restored and owned by Fred Muszynski.
Sporting a custom-built bed above a 131-inch wheelbase, the truck was likely first an Open Express Pickup or 1 1/2-ton Stake, though a 157-inch wheelbase Stake and 1 1/2-ton High Rack were available in 1936 according to Chevrolet.
This engine is rated at 79 horsepower at 3200 RPM and compression ratio is 6.0:1
Instruments were "grouped directly in front of the driver on a raised panel with indirect lighting. The four-speed Synchro-Mesh transmission uses a "Radial Wave" clutch and brakes are hydraulic. Oh, the fuel tank is beneath the cab's seat!
Two Studebaker Pickups
Chevrolet's C-8 Corvette Is The Reality Born From These Concepts
Before the starkly gritty and dazzling C8 Corvette, there were multiple design studies. Here, we present four shown at Eyes On.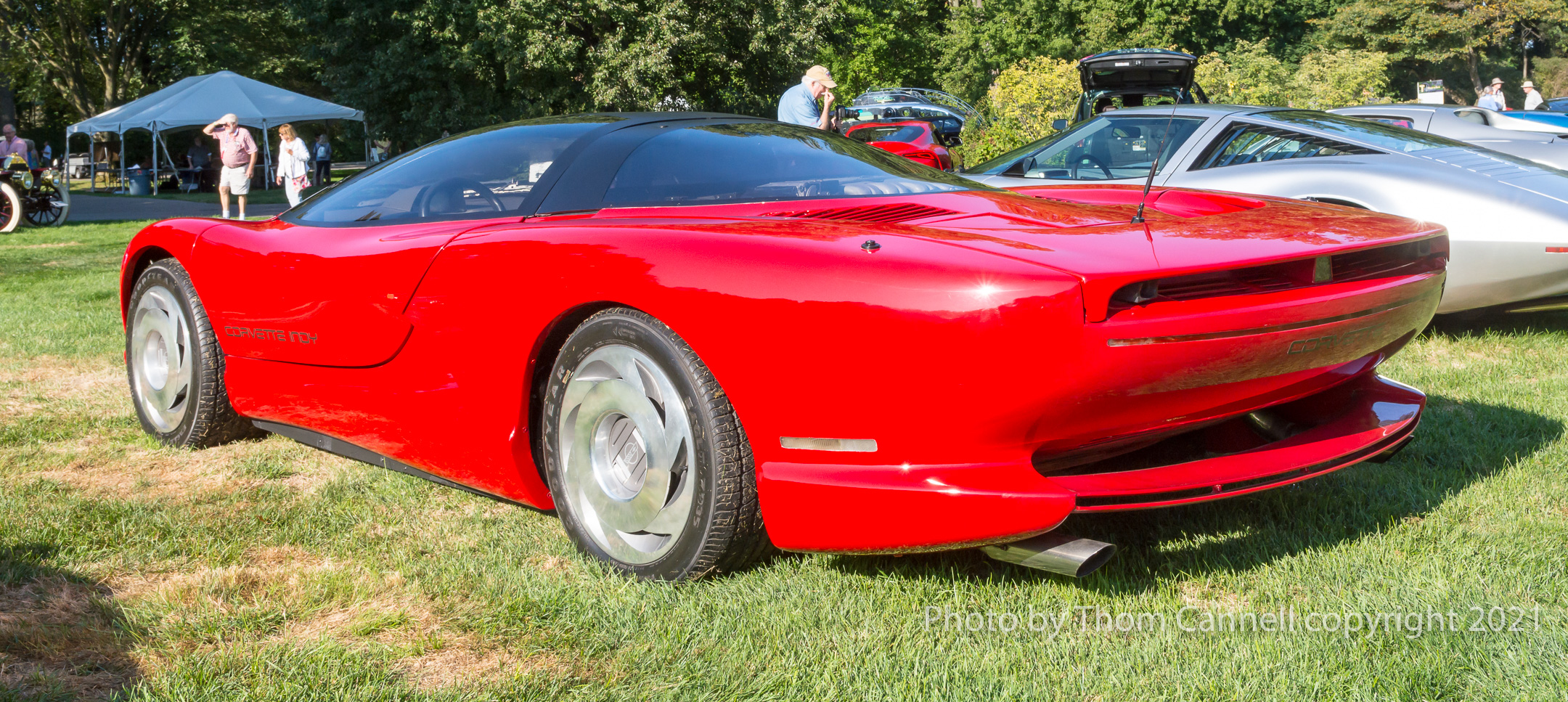 Eyes On Design returns on Father's Day, Sunday June 19, 2022.