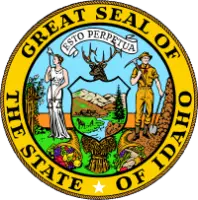 About This Club
Idaho Sierra & Silverado Owners Club.
What's new in this club

I must say I am impressed with my gas mileage. Approx 18- 20 mpg. Its a pleasure to drive. Drove to Lewiston to watch daughter graduate from LCSC. And then moved her from Nampa to Coeur d'Alene. The move in late Feb was interesting due to the driving snow storms all the way up 95 into Lewiston. I was surprised. Not a snow plow to be seen AND 95 was open. I84 was closed west bound that day from Ontario to Pendleton. The truck handled great in 4WD.

1

Bought my GMC Sierra in Oct 2018. It now has 12500 miles on the odometer. I had the pleasure of talking with two other Sierra 1500 owners yesterday at the car wash. Funny how we clean and wash these trucks like they are a expensive sports car. One of the GMC's was a 2018 Sierra like mine but black. And it had a sun roof. When I bought mine, the only models available with the power sun roof were the Denali's. Cheers to the great state of Idaho!