[[Template gallery/front/view/imageFrame is throwing an error. This theme may be out of date. Run the support tool in the AdminCP to restore the default theme.]]
Round 2 of mods complete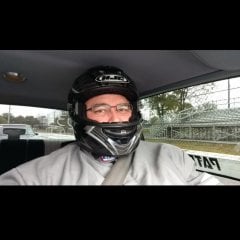 Raceline Addict 942b wheels
20x9 with +18 offset
Gloss Black finish
Extended black lug nuts
Black anodized aluminum valve stem caps
Painted all chrome accents gloss black, except the Raceline logos in the center caps.
NOTES:
- No spacers needed for a flush setup.
- You will need 4 each 106mm to 78.1mm hub centric adapter rings. I used ZHTEAP brand from Amazon and they fit perfectly.
- The inner spoke design of the Addict wheels, will clear the brake caliper bump no problem.
- Wheels and lug nuts from CustomWheelOffset.com
- Wheels drop shipped directly from Raceline.
This completes Round 2.
From the album:
31 images
1 comment
0 image comments
---
Photo Information for Round 2 of mods complete