We visited the Chicago Auto Show Media Days to see what General Motors was up to this year. Here's what we saw on the show floor.
Let's start with our "If It Ain't Broke Don't Fix It" award as GMC's display echoed previous shows in Chicago and Detroit. It's still eye-candy of the finest kind. GMC brought the kit to Chicago, including the tracked Sierra and the walk-under. Nothing at the show was more eye-catching.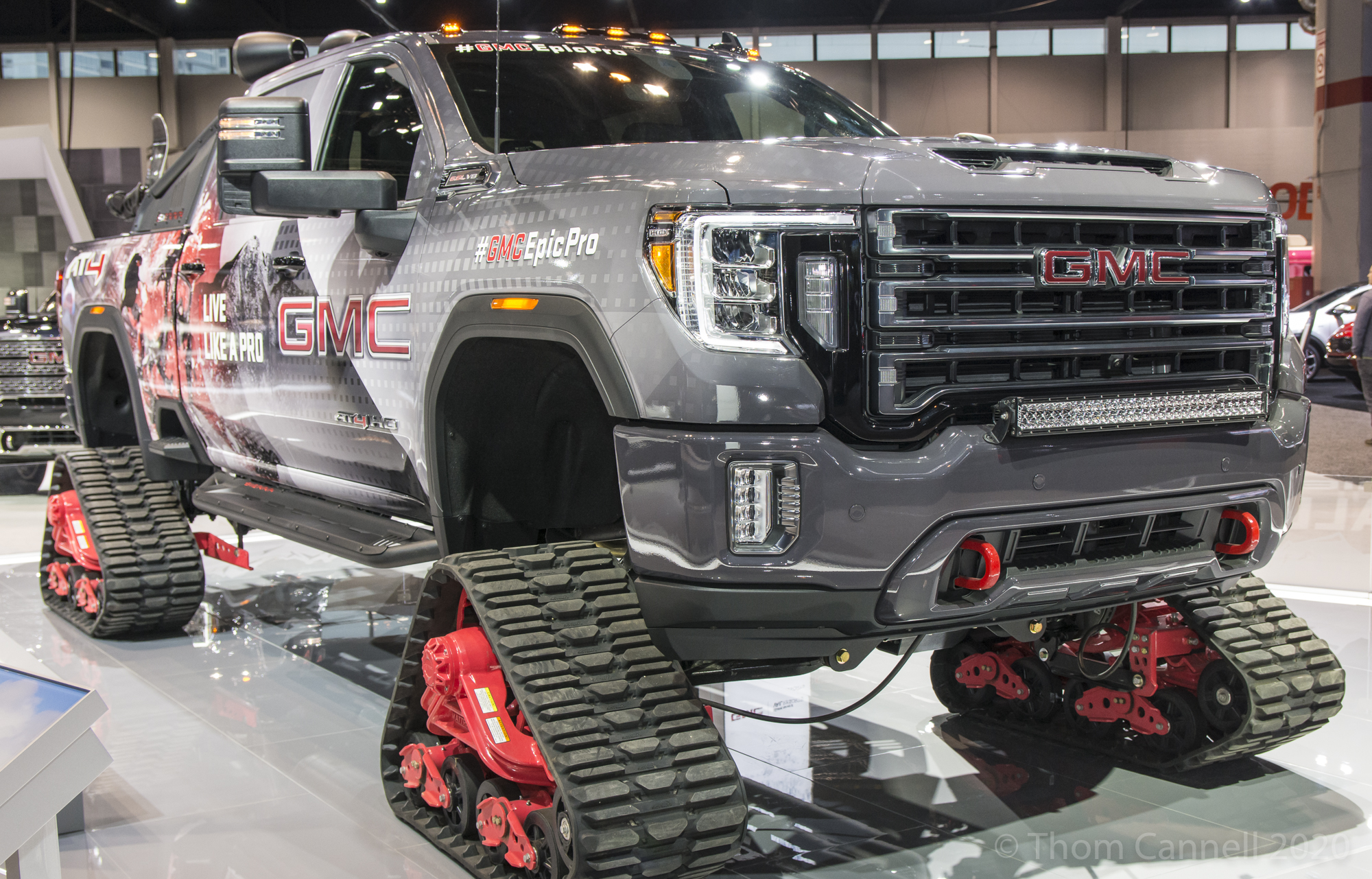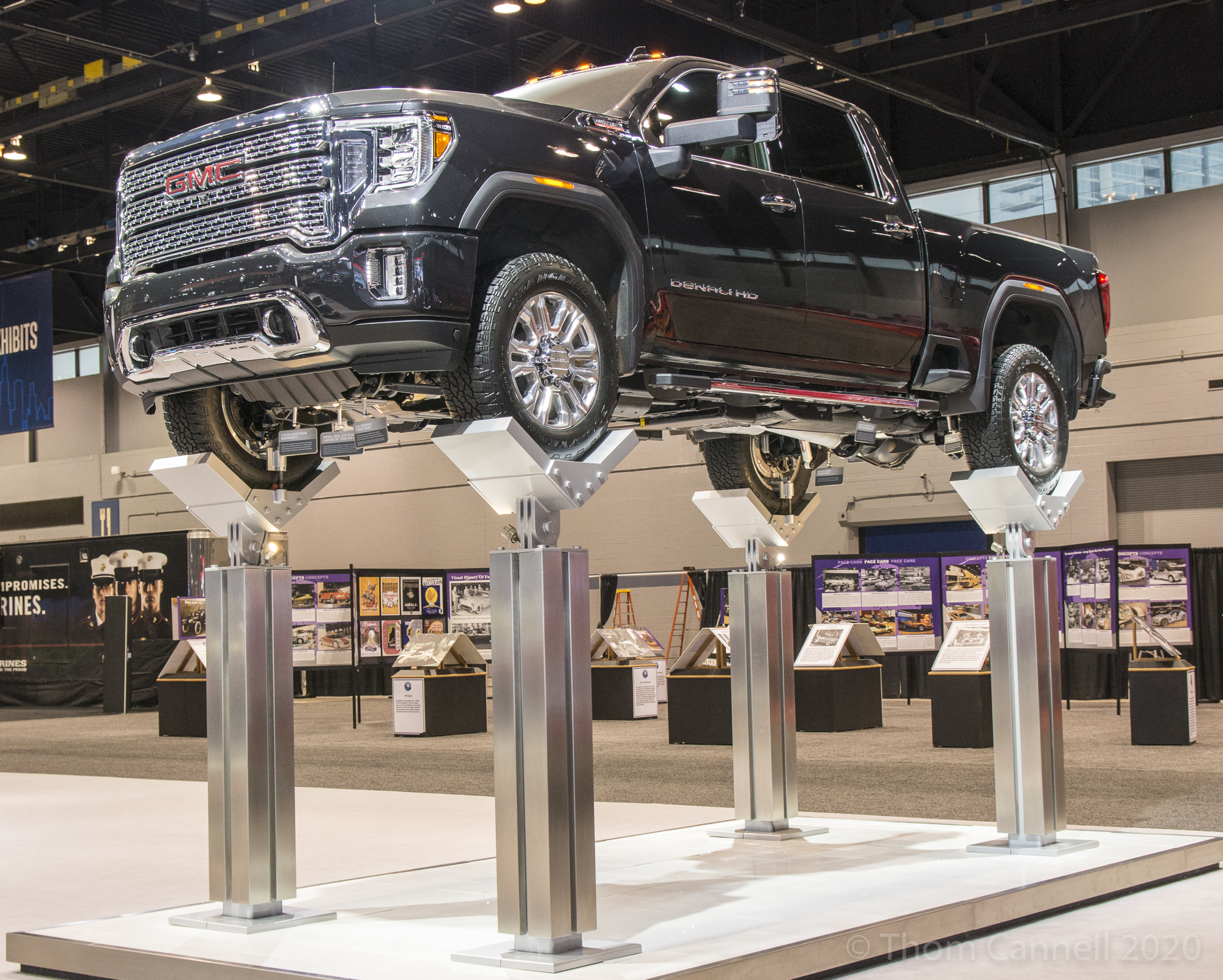 Chevrolet featured the 2021 Tahoe and Suburban, giving the updated SUVs their own stage, as well as placing them throughout the display.
On display were several special editions, or upfitter models, like a blacked-out Carhartt badged Z71, a 5500 crew cab dump truck and another Z71, this with REALTREE graphic.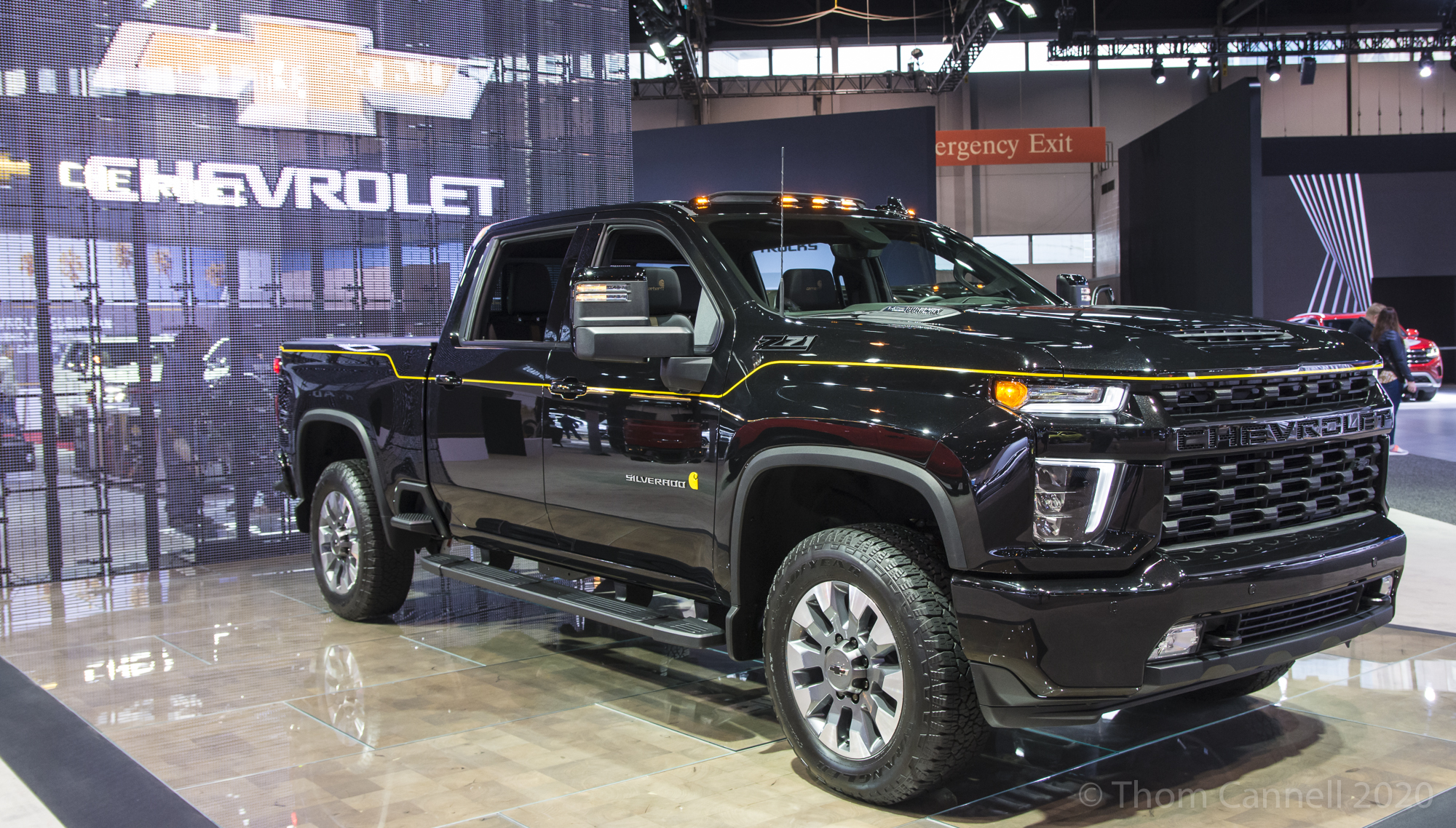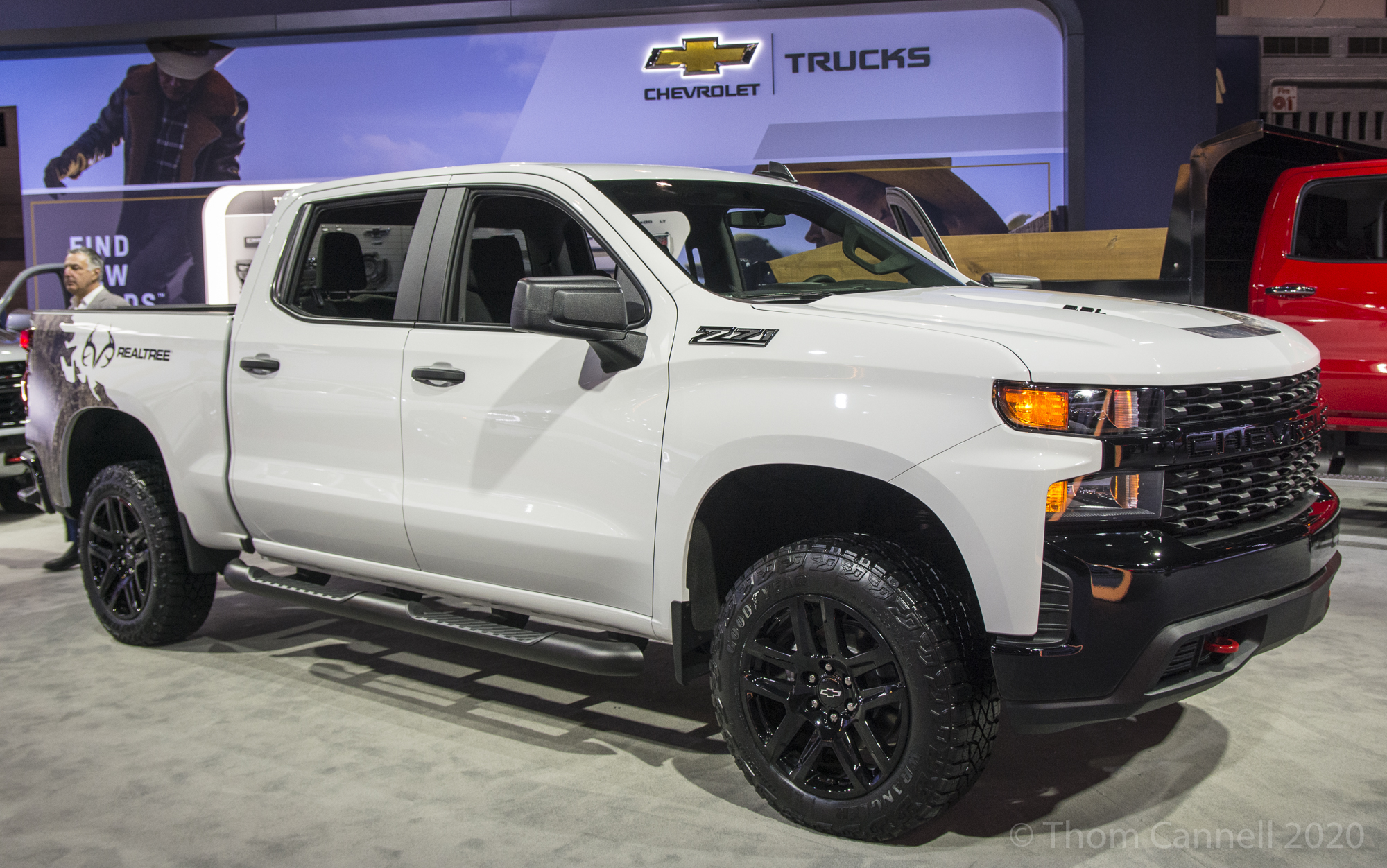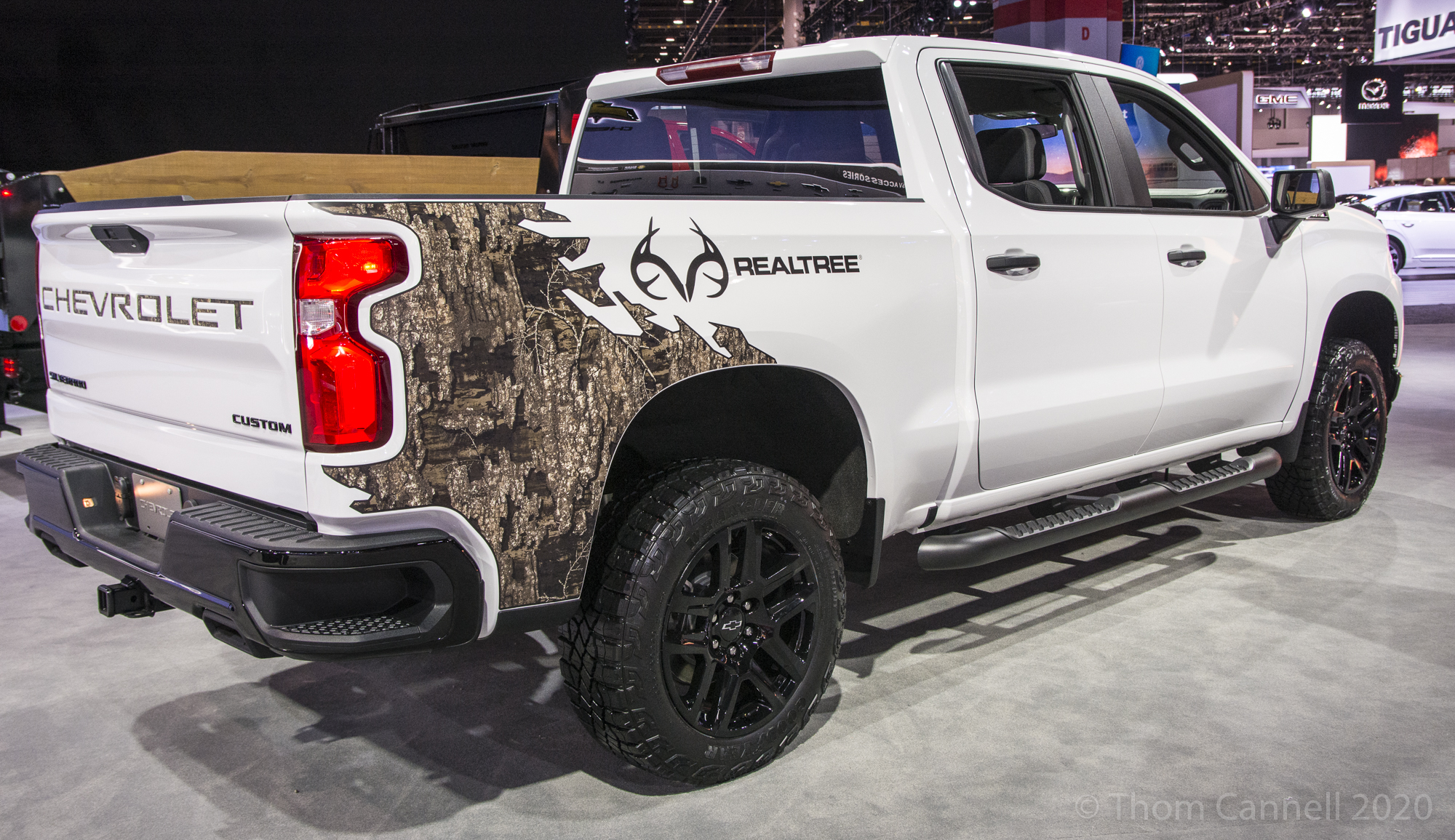 Chevrolet used the celebrity status of Corvette C8 to both feature the supercar, and backdrop other models, like this High Country.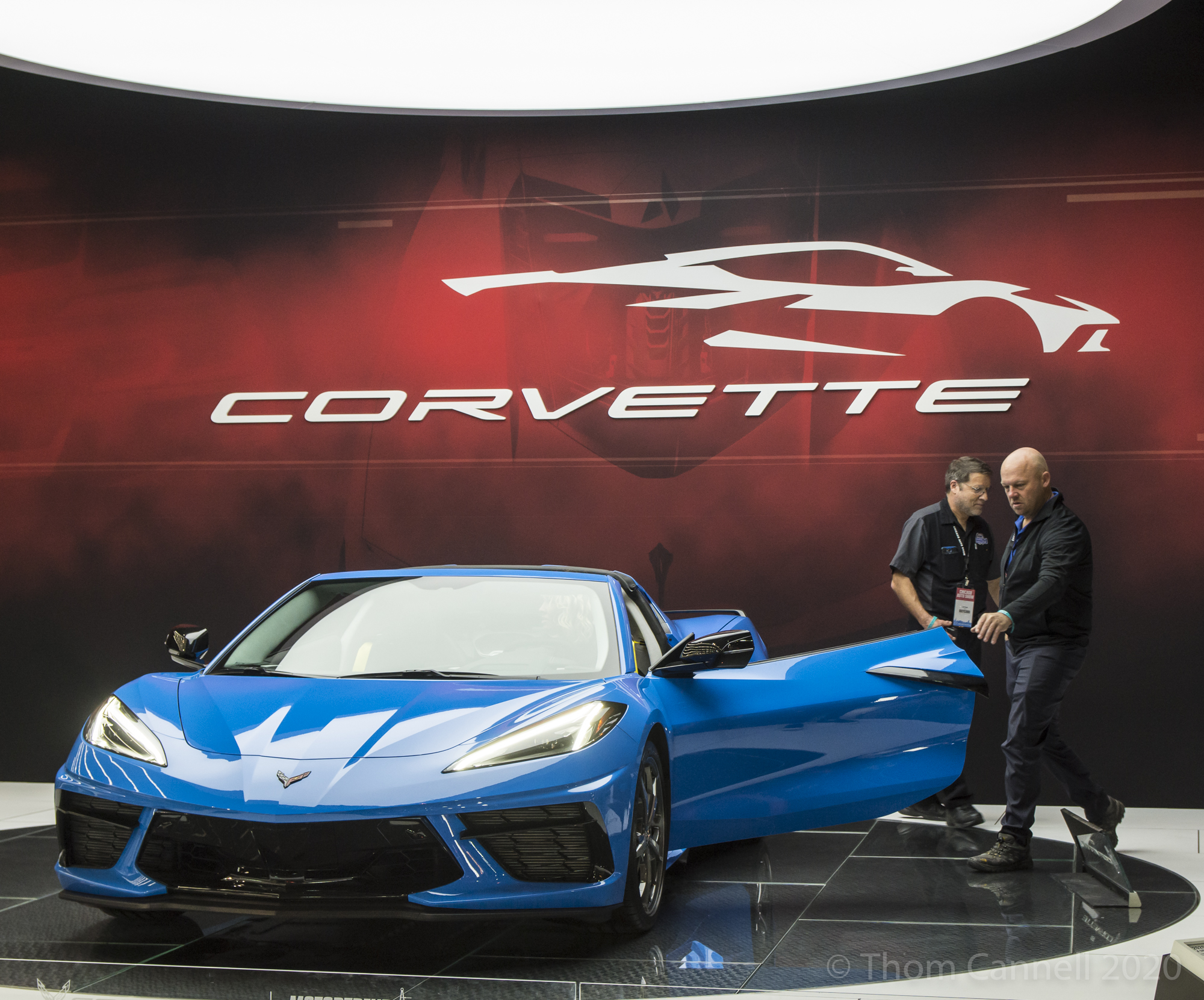 Generally speaking, General Motors had no significant news in Chicago, having disclosed the Hummer several weeks before. As to that, we're starting a Deep Dive into every aspect of electrification, which is expected to dominate mobility way sooner than we'd thought possible.
Of course there were other trucks and SUVs shown in Chicago, other important introductions. That's our next story.
Trailblazer took a prominent place and the difference a paint job makes is startling. Thanks to a black roof, the red Trailblazer delivered a lesson in how color makes a car. In contrast, changing the scheme to olive-gold and a white roof creates a totally different visual experience. Red looked energetic, gold wanted me to head to a weekend on Nantucket. Oh, note the differing alloy wheels.