There's always a party at an auto show. Booze, food, cars and trucks, they all mashup together and bring photographers and writers into the sphere of automakers.
Chicago 2020, pre-show evening we started with the startling, beautiful, drastic, stunning—feel free to add your adjectives, Ford's GT. New for 2020, they've upped the horsepower created by its twin-turbo 3.5-liter V-6 to 660. More important to those who can afford the super car is improvements to the intercooler and its air ducts, which are largely responsible for the improved horsepower, but better cooling increases reliability.
When set in track mode, damping is also better. The greatest change, other than the signature Gulf racing livery that changes numbers from 9 to 6, is the naked carbon fiber with clear coat they call "liquid carbon fiber". Using only a single batch of material so to match the weave, they'll make only a dozen in any model year. Stunning doesn't even begin to capture its elegance.
After a beer at Ford, we traveled to Nissan to preview the 2020 Nissan Frontier. Originally introduced in 2004 and largely unchanged since, the low-cost mid-sized pickup gets a next-generation powertrain consisting of an all-new 3.8-liter Direct Injected V-6 made at Nissan's Diecker, TN engine plant. Specs: 310 HP (+49 HP) and 281 torques coupled to a 9-speed automatic. We have, now, no information on changes to interiors, suspension, load ratings, etc. What Nissan did "announce" is an all-new Frontier Generation Two. The power train will carry over to the new Frontier and we think they'll pop the cork later this year.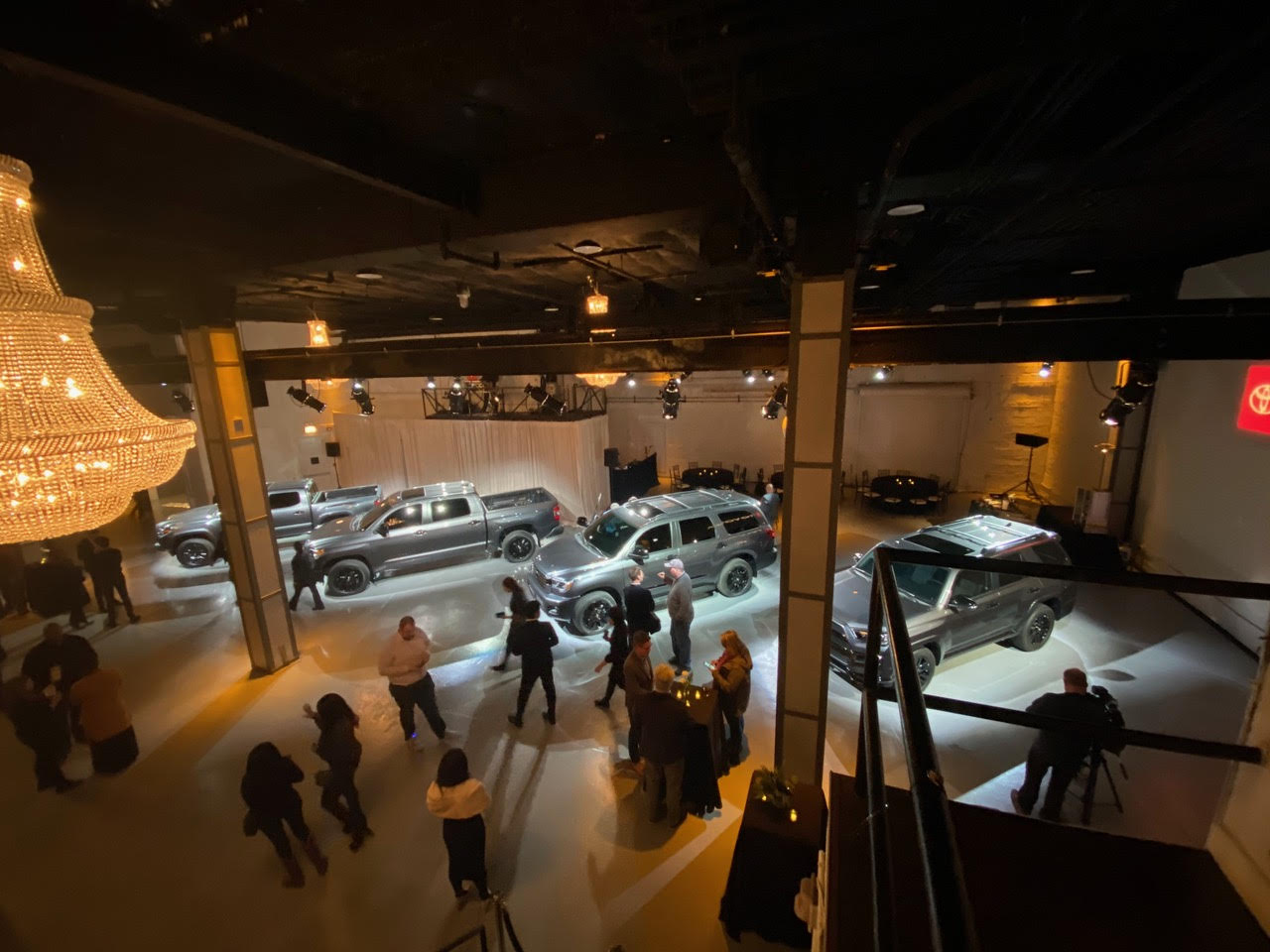 Another beer and some good eats, sushi and "tater-tot nachos", and more at Toyota was fun, with good music and a showcase of three more Nightshade Edition trucks. Added to 4Runner are Tundra, Tacoma and Sequoia Nightshade Editions with their signature dark gray paint and matching interiors. This gave Toyota eight Nightshade models. We noticed that the paint, all on production vehicles, appeared flawless, and menacing.