Just a few days ago we were able to snag our first look at a 2022 GMC HUMMER EV with production-ready tail lights. Up until now, the prototype HUMMER we've seen all have had temporary development lighting. Today, we're getting our first look at production-ready headlights.

Our spy photographer has been extremely busy capturing all sorts of GMC HUMMER EV development photography. Just recently, this new HUMMER EV, seen on a car carrier, had something new that we've yet to see on a development mule. Headlights that matched those seen on the marketing materials.
The headlights and "one bar" lighting grill look ready to roll off the show-room floor, even if the rest of the mule does not. It's reassuring to see an actual running HUMMER EV equipped with the same lighting that we've seen in marketing materials. More often than not, automakers will tease production vehicles that end up looking slightly different once they make their way into dealership showrooms. Usually, less "cool".  Thankfully, the GMC HUMMER EV looks to be exactly the same in production as GM showed us when they introduced the vehicle last year.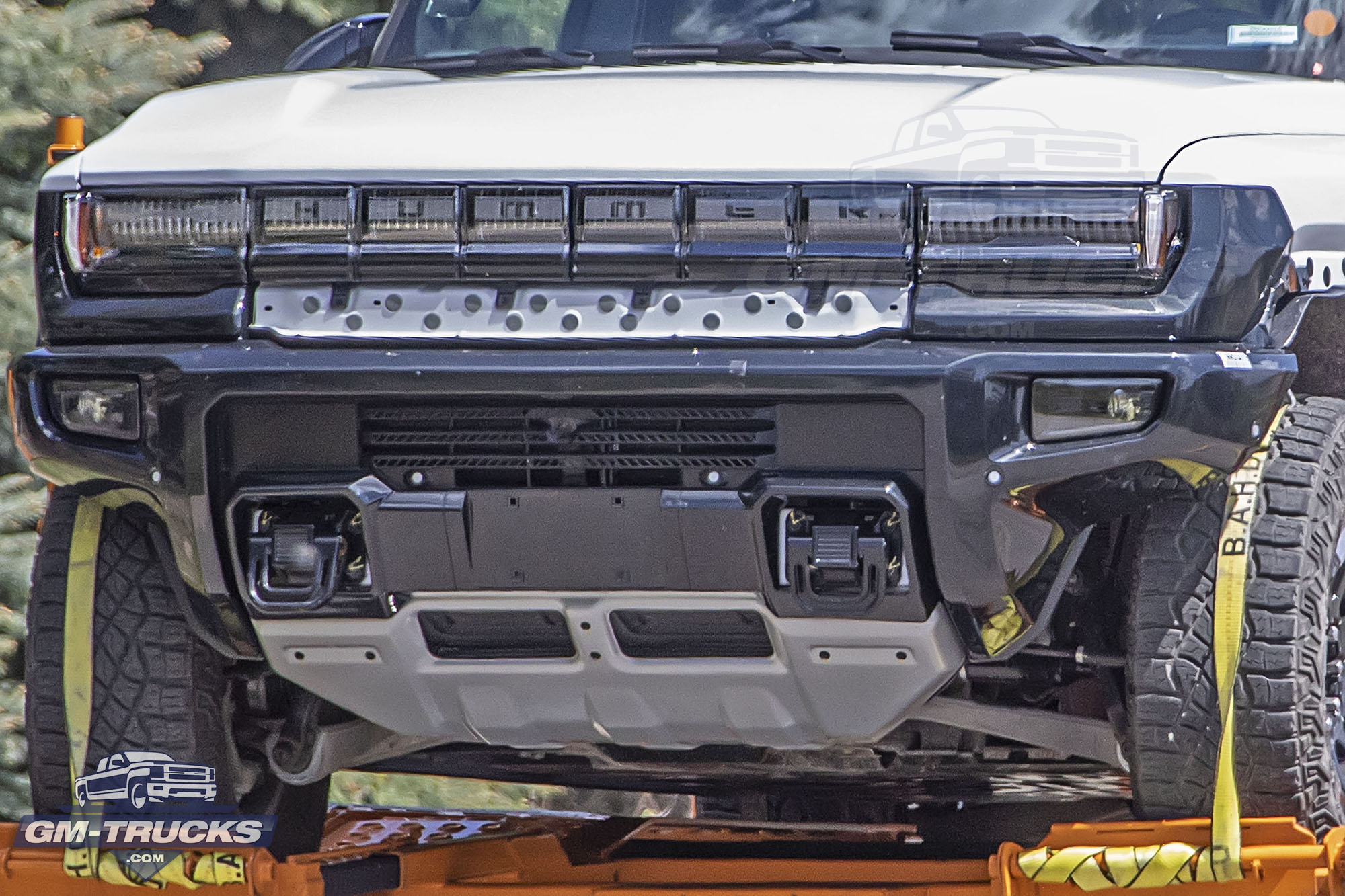 The grill and front lighting seen on this production mule show us how GMC will set up the front lighting on the HUMMER EV. The full-width light bar up near the good contains "HUMMER" in an etched glass pattern. Daytime running lights flank the namesake and show off the individual lighting elements that we believe will display charging and battery status. The real "headlights" are positioned lower, almost in the bumpers. What looks like fog lights, are the real front projection lighting for use at night.
Here's the rest of the photos our spy photographer captured of this mule.
2022 GMC HUMMER EV Production Headlights Spy Shots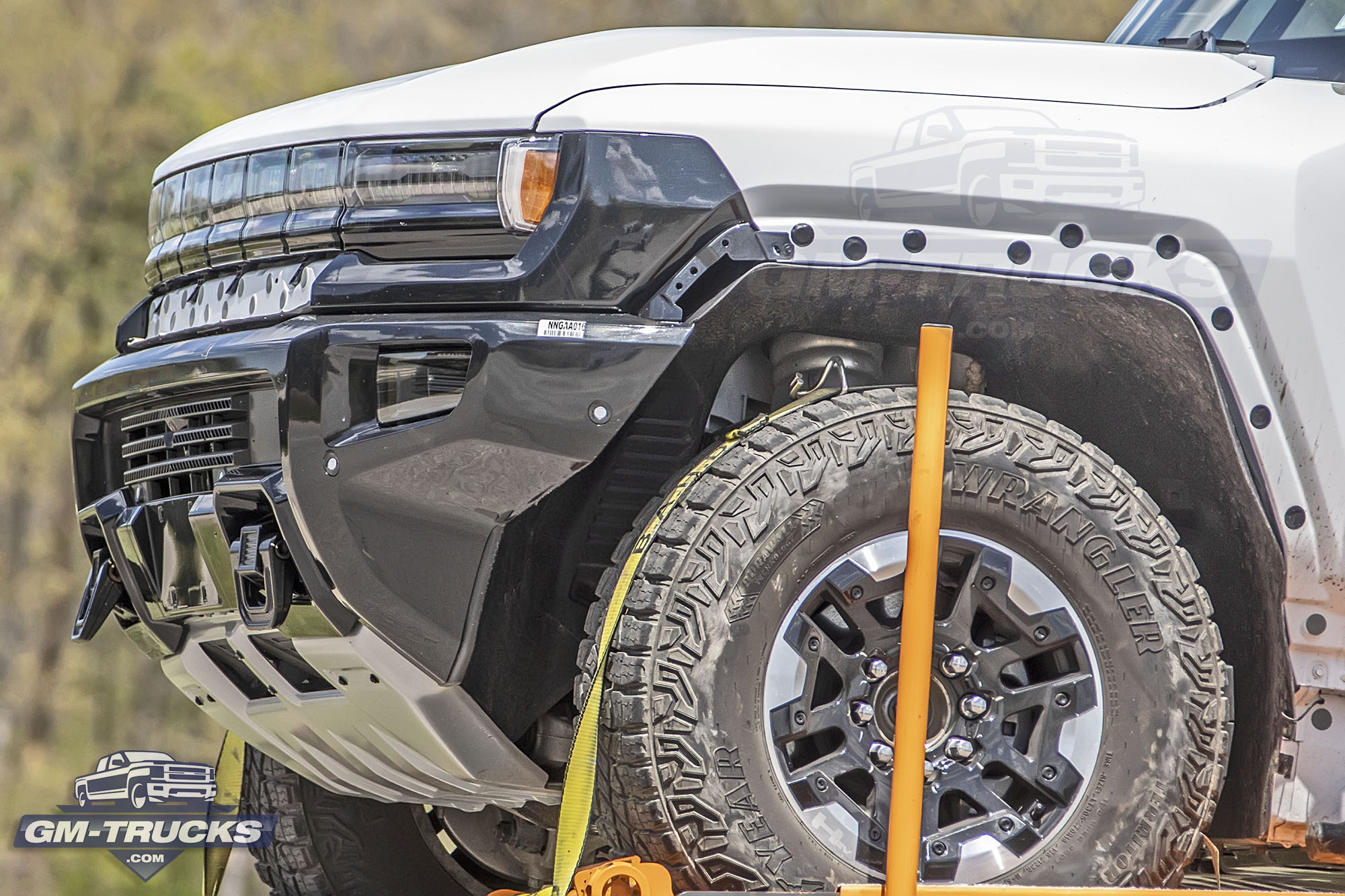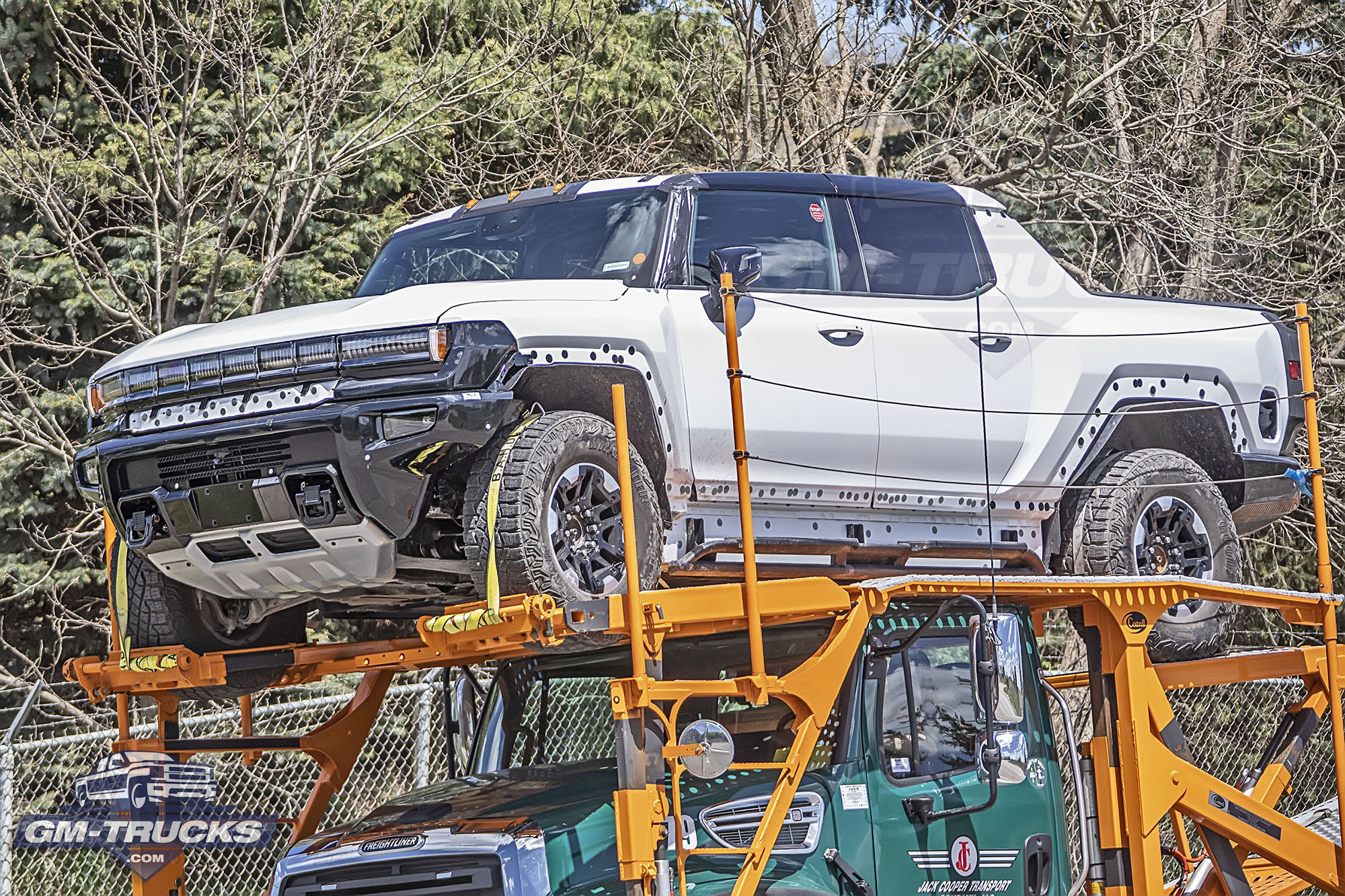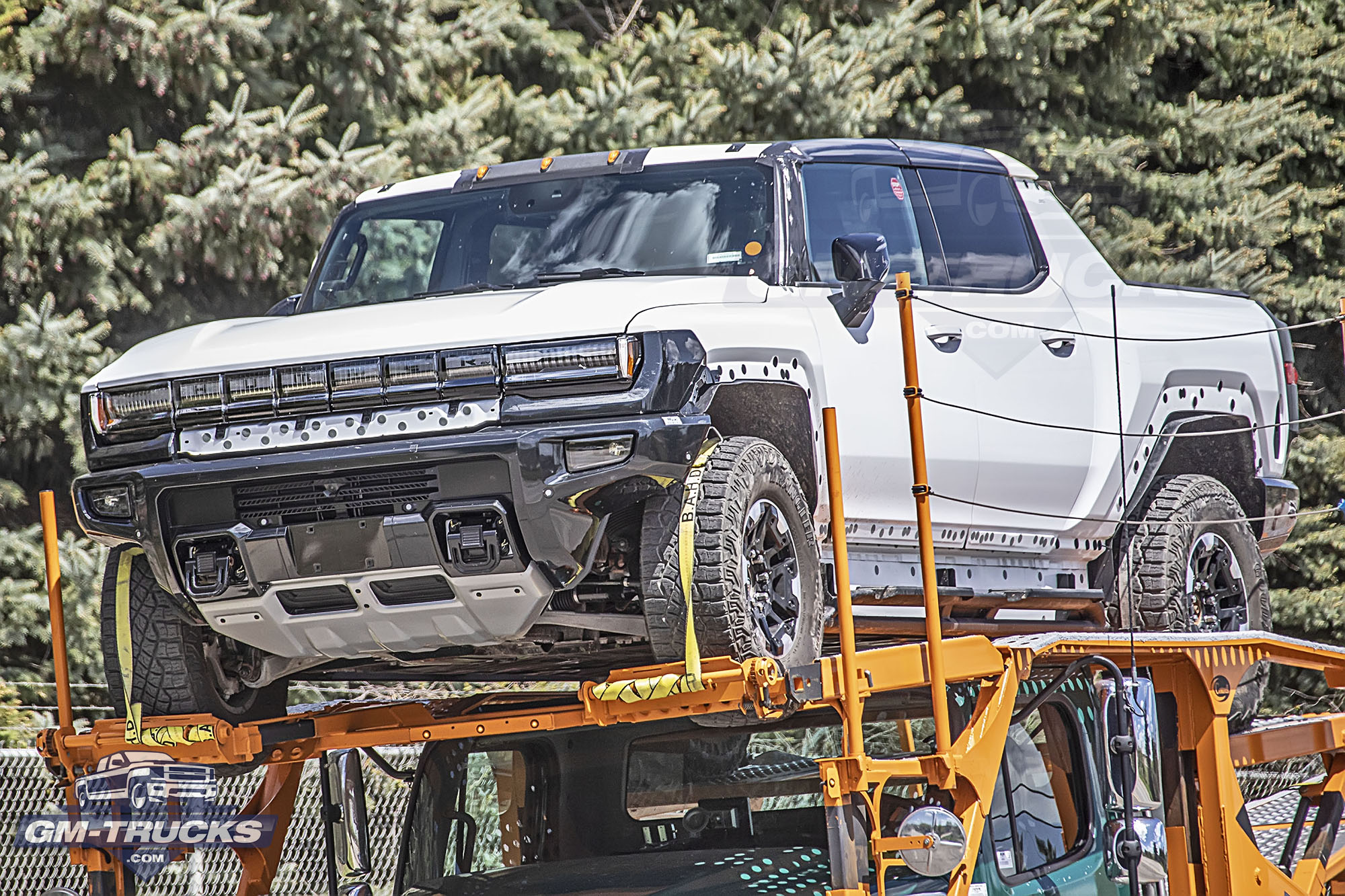 Ready to reserve a 2022 GMC HUMMER EV Pickup? Visit The GMC Website Here.