A 2021 Chevrolet Tahoe is on the way to the great scrap-heap in the sky after a major accident.  Caution, the photos shown below may be disturbing to some readers.
2021 Tahoe Z71 Totaled
Late yesterday a member of the GM-Trucks.com 2021 Chevrolet Tahoe & Suburban Facebook group posted some grizzly photos. They show the first known completely totaled 2021 Chevy Tahoe. It's not a good sight and we know nothing about the accident. It's easy to assume the worst, however.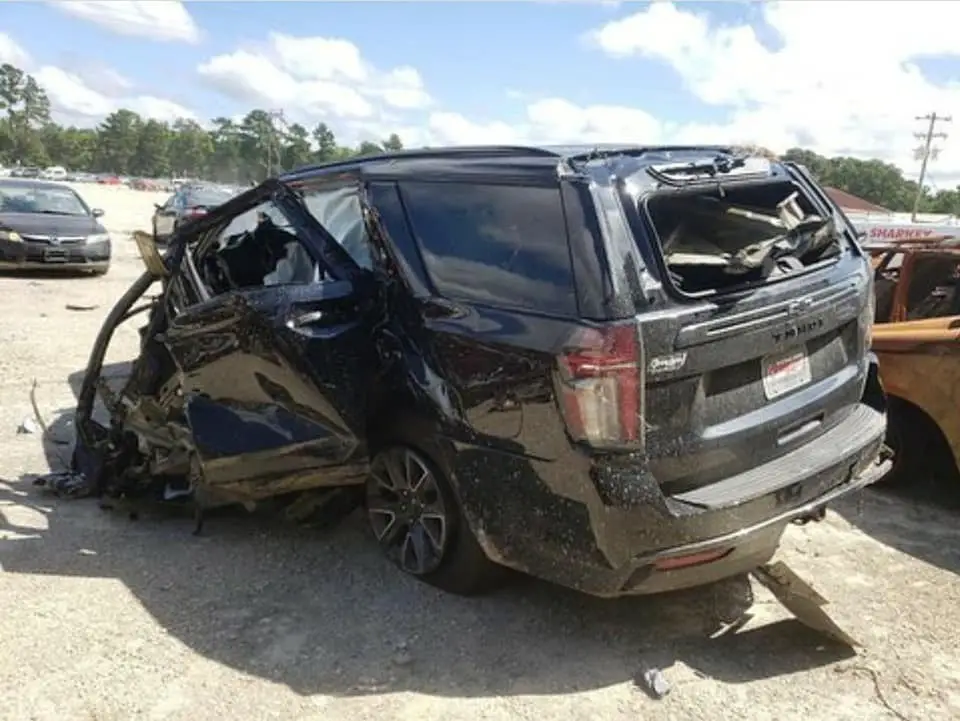 No details are known about the driver, passengers or how this 2021 Tahoe got into this shape. All we can tell is that this 2021 Tahoe is new. So new it still has the temp tags on it.
The driver's door has also been removed by emergency personnel and the air bags have been cut for access. There appears to be mud caked into one side. The entire driver's side front end suspension and wheel are missing.
GM-Trucks.com sincerly hopes the driver and any passenger in this vehicle are safe and recovering.  If you know more about this accident, post in our
2021 Tahoe Forum
or our
2021 Tahoe Facebook Group
and please let us know.