Maybe you've heard of "Overlanding" before, maybe you have not. Long associated with Land Rovers hacking their way through the brush of the Australian Outback or Jeep Wranglers traversing the barren Sahara desert on the cover of National Geographic, Overlanding is making a huge push towards everyday popularity. Especially since several manufacturers offer "Overland Ready" vehicles with a factory warranty, like Chevy's ZR2 Bison, Toyota's TRD Pro Lineup, and Jeeps' Wrangler/Gladiator Rubicon models.
In Short: Overland Expo East 2019
Location: Arrington, Virginia  / Infinity Downs Farm
Quick Facts: 12,500 attendees / 188 exhibitors / 200+ classes
Cost: Day Pass: ~$25 / Overland Experience: ~$380
Overlanding is the combination of off-roading and camping. Typically, 4×4 capable trucks or sport utility vehicles modified for severe off-road use are paired with roof-top tents, lifted trailers or a combination of the two and used for off-road adventures where you camp anywhere along the way. The focus is on self-reliant travels where the journey is the adventure. Overlanding Expeditions can last from multiple days to multiple months or years.
If the whole idea of driving out into the woods, traversing through remote destinations in your truck, camping, and providing for yourself without leaving a trace sounds like fun, then this hobby is perfect for you. But how do you learn about Overlanding? Where do you find the specific equipment, gear, and help to get started?
That's where the Overland Expo comes in. It's a wild cross between an outdoor public convention and a private deep dive off-road training program.  You can come for a day or stay for the entire weekend. The goal is to inform the public about the vehicles, products, strategies, and resources they have to enjoy Overlanding.
Why The Overland Expo?
In late August, Chevrolet contacted us and wanted to know if we were interested in attending Overland East. After all it was only a "quick" 12 hour drive away. And lucky for us, Chevy was offering our very own ride down to the event. Better yet, that ride was going to be a ZR2 Bison. A weekend trip to Virginia to learn about Overlanding in a ZR2 Bison? Heck yeah!
We've been fans of the ZR2 and ZR2 Bison ever since they've been announced. We had a strong feeling the ZR2 would be a hit with the off-road crowd but we didn't know was how well it would be accepted in the Overland community. Just as Overlanding was rising in popularity the ZR2 rolled into dealerships. It was a match made in heaven.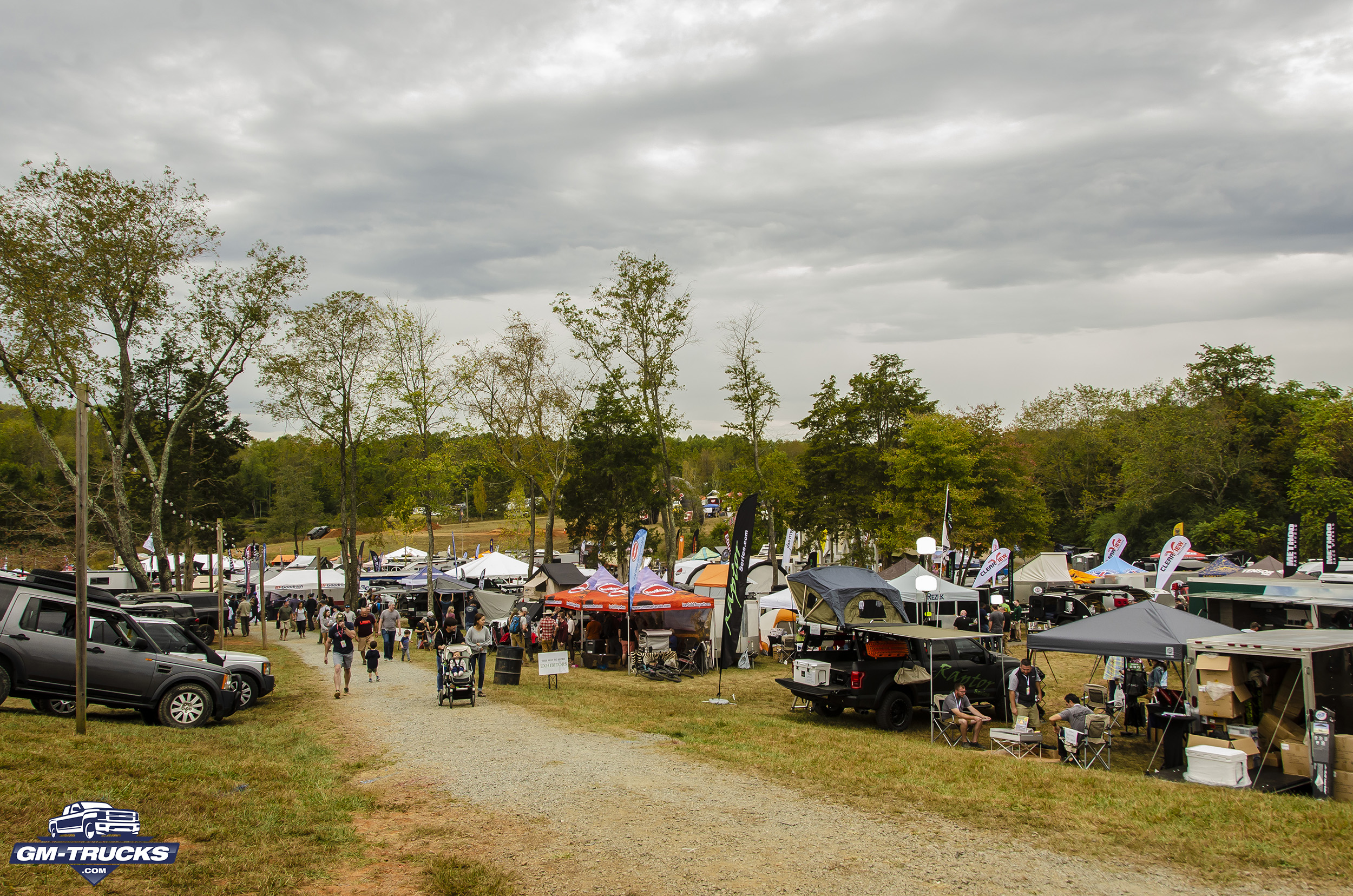 As our plans started to come together, we learned the Overland Expo has a "West" and "East" side to the show. Overland Expo West takes place in May at Ft. Tuthill County Park in Flagstaff Arizona. Overland Expo East takes place in October at Infinity Downs Farm in Arrington, Virginia. The Expo was started in 2009 and has grown considerably in the last 10 years from a couple hundred attendees to over 12,000 in 2019.  Early on a chilly October Friday morning with Waze set to the middle of Virginia my brother and I loaded up our bright red ZR2 Bison and began the 12 hour trip. From New Hampshire to Massachusetts, Connecticut, New York, New Jersey, Pennsylvania, Maryland, West Virginia, and finally to Virginia. We arrived after nightfall but no worse for wear.
Read all about our drive and what we thought about the ZR2 Bison in our full review coming soon.
What To Expect At The Overland Expo
Overland setups range from simple to extreme and that versatility draws a wide crowd. We saw everything from the basic truck + tent pairing to a half-million dollar six wheel drive motor home. And yes, everything in between.
This year's Expo East had around 180 exhibitors on site. More than enough to occupy yourself for an entire day. From specialized winching ropes to five-thousand dollar binoculars, everywhere you look there is something different that is somehow related to the Overland Movement.  The venue is also dog friendly, so feel free to bring your best four legged friend along for the fun.
Be prepared to look in, crawl through, and hop up into different types of tents, trailers, and motor homes. There are cooking demonstrations, heavily discounted sales, and so many Overland tailored products your head will spin. From organizing your trailer's kitchen to propane powered furnaces for cold nights- be prepared to have your attention drawn in multiple directions.
And if you're already well entrenched into Overlanding and want to broaden your equipment, vendors had product stacked in their booths, all on sale. From tires to stoves, Overland East seemed like a good place to snag a deal.
The Day Pass Versus The Overland Experience
There are two ways to enjoy the Overland Expo. Stopping by with a day pass and walking the exhibitor booths and attending open seminars is the easiest and least intrusive way to quickly pop in and out of the Expo. But if you're looking for something more, the Overland Expo Experience is also an option. You can bring your own vehicle, camp on site, and take detailed hands on driving classes that focus on the fundamental situations you'll encounter off-road. From technical driving to winch operation, you'll find a one of a kind education opportunity.
But be aware, if the hands on portion of the Expo sounds like something you want to do, plan ahead. Overland Experience passes run just under $400 per person and sell out every year. You can't buy them on site and a Day pass won't get you anywhere near the courses or training.
Unfortunately, we had no idea how much we'd been missing out on by only showing up with a day pass. Especially knowing we had a perfect vehicle to learn the ropes in (the ZR2 Bison) parked in the lot outside the fairgrounds. In the future, we'd shell out the extra money for the Experience Passes and get even more out of our 24 hours of driving to and from the event.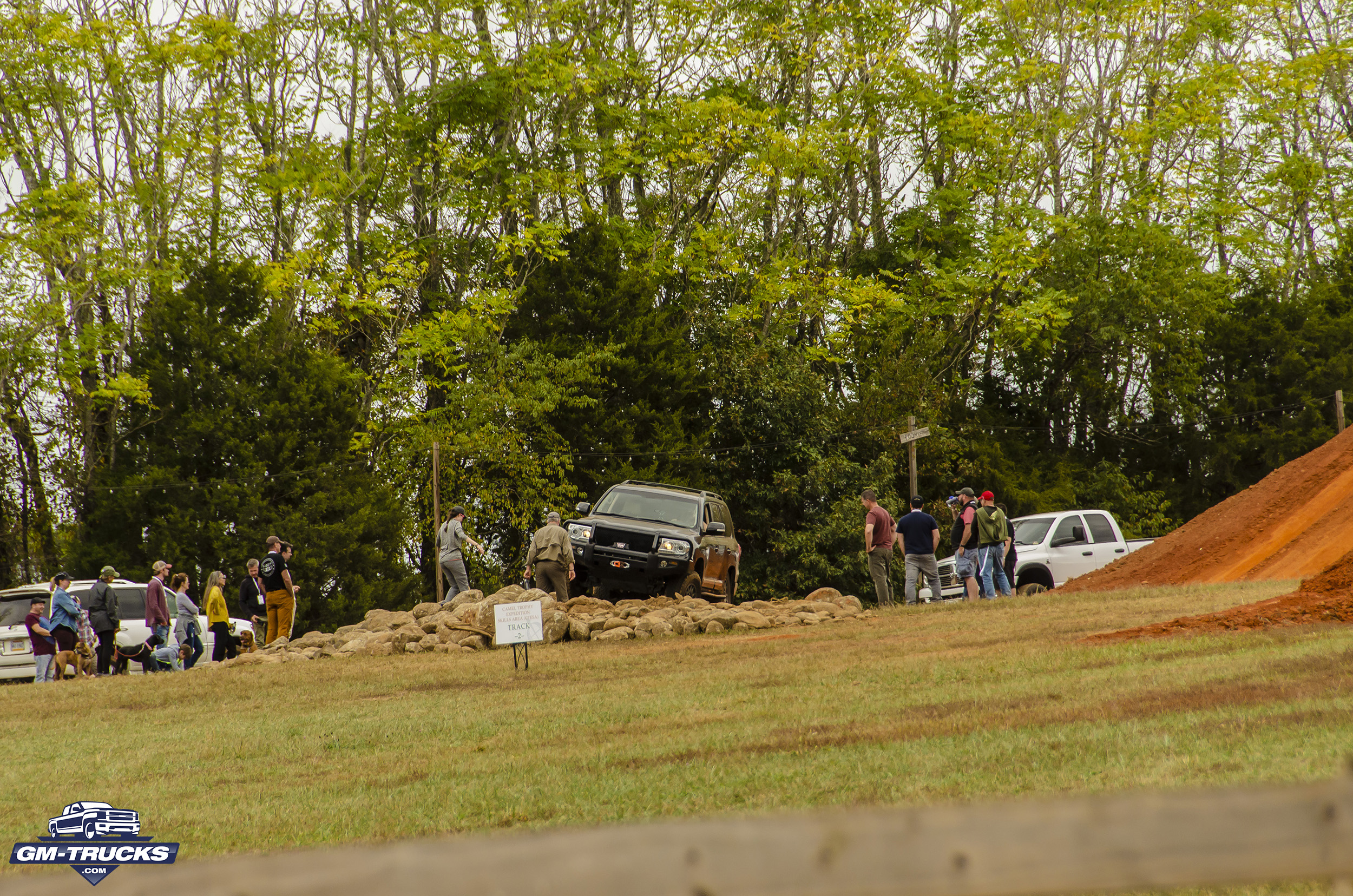 We enjoyed our quick trip to Overland East 2019, despite spending more time in our ZR2 than on the Expo grounds. It's a unique showcase with something for everyone and so many ways to start the overlanding hobby. In future years, we're interested in seeing how Overland Expo West is different Overland East and if we ever come back, enrolling in the full Overland Experience for a deep dive into off-road driving. A new venue, Overland Expo West Mountain in Colorado will run for the first time in 2020 and looks like an amazing experience we just may have to check out.
If the Overland movement sounds like something you would enjoy you're in luck. There's never been a better time to dive in head first. Especially since your local dealership offers a specialty-purpose built ZR2 Bison for this hobby…. with a factory warranty.
Learn More About Overlanding and The Overland Expo