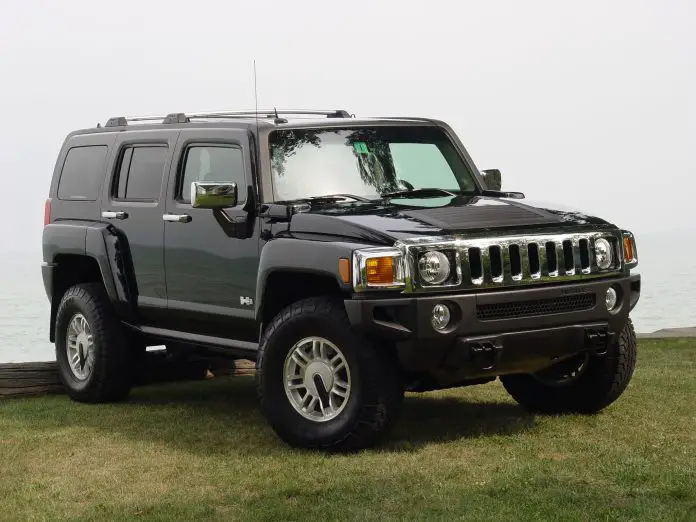 When the General Motors and the UAW announced a deal to end the ongoing strike last week, one of the potential settling points was a $3-billion investment in the Detroit-Hamtramck plant for future electric trucks. On Friday, Reuters reported that an all-electric pickup branded as a HUMMER could be the first product out of that investment.
Part of a new "BT1" electric truck platform, the rumored HUMMER pickup will aim for the "upper end" of the market. It's unclear if the vehicle will take the HUMMER brand in an off-road or luxury direction. Reuters reports that GM is looking to mirror Telsla's success by starting with higher priced models and working their way down to more affordable units.
The project that may lead to an electric Hummer is codenamed "Project O" and consists of a "skateboard" style chassis that can be modified dependent on the vehicle.
Reuters reports that "GM President Mark Reuss said in June at a UBS conference that the new EV architecture will be highly flexible, enabling the Detroit automaker to build a variety of body types in different sizes, with the capability of providing front-, rear- or all-wheel drive models."
Ford recently partnered with electric pickup maker Rivian and plans to build a ford branded electric F-150 in 2022. Tesla has also indicated that it plans to make an electric pickup, also as early as 2022.
What does this mean as a traditional GM pickup enthusiast? First- our gas powered trucks are not going anywhere anytime soon. Electric pickups are still years away and will take many more years to mature. Second- any technology developed in these new electric vehicles will certainly benefit any vehicle GM produces. Expect our beloved pickup to only advance at a further clip with the consumer as the clear winner.
Interested in GM's future electric pickup? Check out our BT1 – Electric Pickup Section on the GM-Trucks.com Forums.