Chevrolet is adding more Midnight, Sport, and RS Packages to its inventory mix.
The new allocations are a direct result of buyer interest in the special edition trims. "Customer choice is a competitive advantage for Chevrolet," said Steve Majoros, vice president, Chevrolet Marketing. "Special editions and unique trims allow us to offer customers the custom look they want straight from the factory. This helps us get more customers interested in our vehicles, which in turn can help Chevrolet grow sales volume, market share and revenue. It's a win-win for everyone."
About one in five Chevy Trax subcompact crossovers Chevy sells are Midnight or Sport trims. That is nothing compared to the take-rate on the hot Chevy Blazer. For the Blazer, fully a third of buyers opt for the full-featured, V6-powered Blazer RS trim like the one GM-Trucks is testing this week. One-quarter of Trailblazers are RS trims.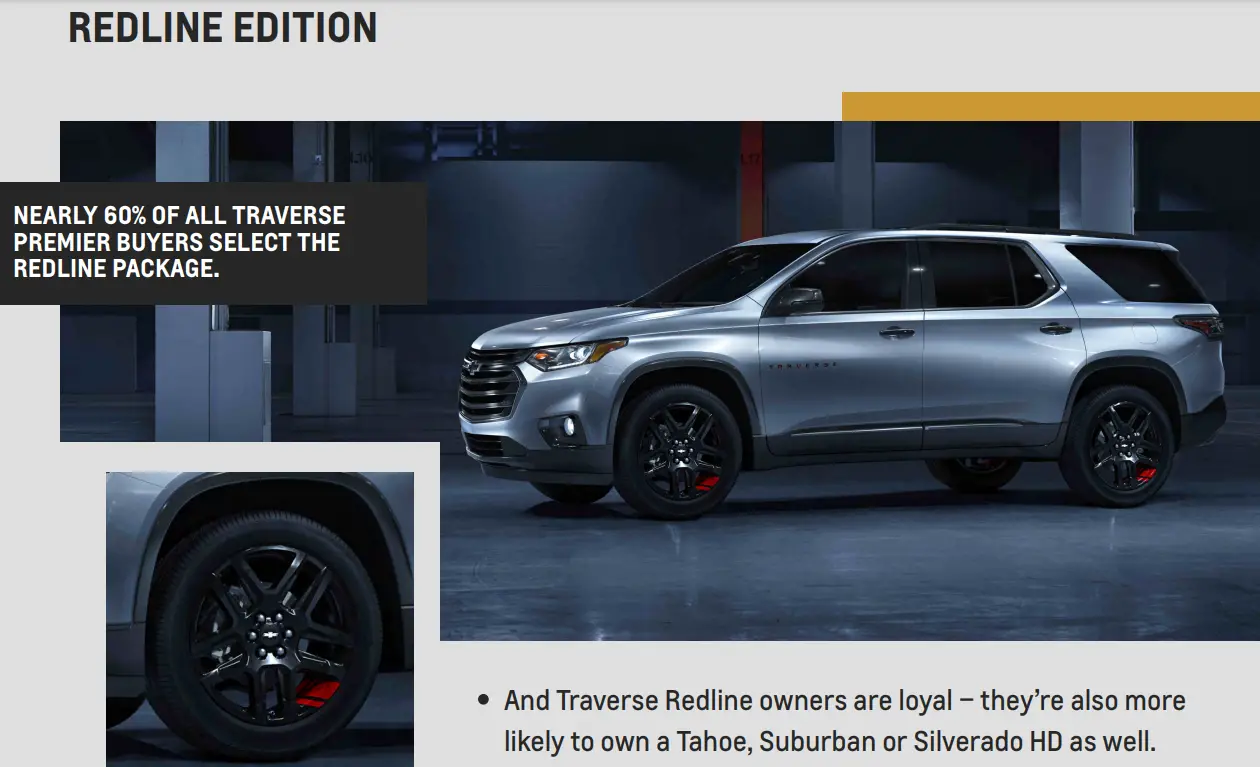 And the Redline edition is also popular with SUV consumers. Of all the Redline edition vehicles Chevy has sold, 85% are SUVs or crossovers.