If you own a Chevrolet Silverado 2500 or GMC Sierra 2500 and are searching for the perfect overlanding setup, this might be the thing for you. A Colorado company, Rossmonster Overland, is offering an impressive custom kit for those trucks that totally transforms them into rolling, off-road-ready homes.
While the images you see here all feature Ford trucks, the company makes products for Chevy and GMC 2500 models 2019 or newer, as well as for the Ram 2500. Regardless of the demo truck, it's hard to ignore how cool this company's builds are. The Baja features a composite shell with an actuating topper and a custom aluminum frame. The company doesn't stop at the camper unit, either. The trucks get rear airbag suspension and custom bumpers front and rear. A Warn winch is included, and the bumpers help accommodate more storage for longer trips.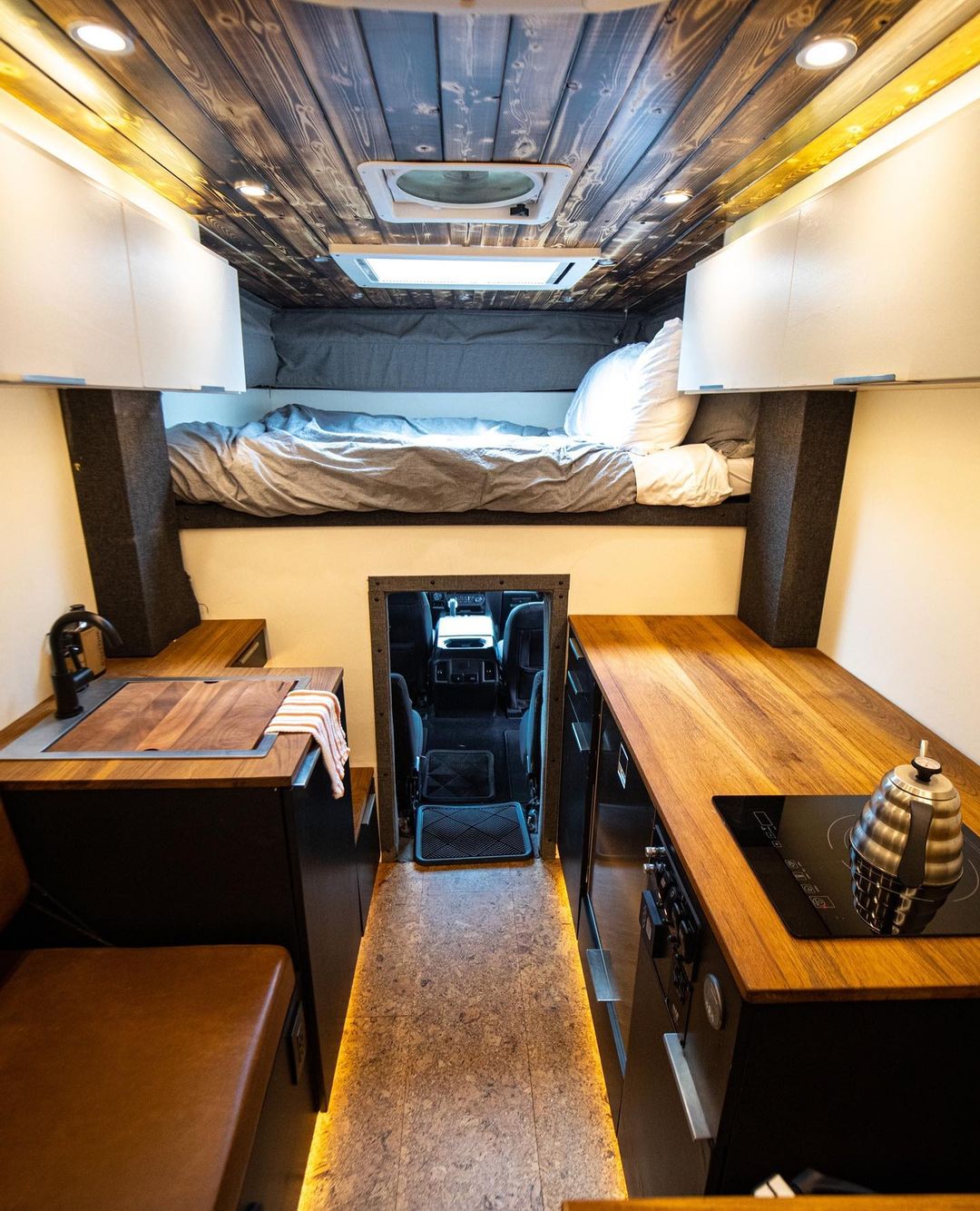 Inside, The Baja can be ordered with one of three floorplans, each with a queen bed above the truck's cab. Variations come in the floorplan in the rear of the truck bed, and one layout option includes a shower.  The builds include an insulated pass-through to the truck's cab and the unit carries a 30-gallon fresh water tank.
Power for the rig comes from a lithium battery bank with a 3,000-watt inverter and a Bluetooth battery monitor. Multiple lighting zones are included, with two dimmable overhead LED lights, over- and under-cab lighting, and a toe-kick lighting system. Regardless of layout, there's a full galley with a refrigerator/freezer combo, an induction cooktop, and a residential size tank.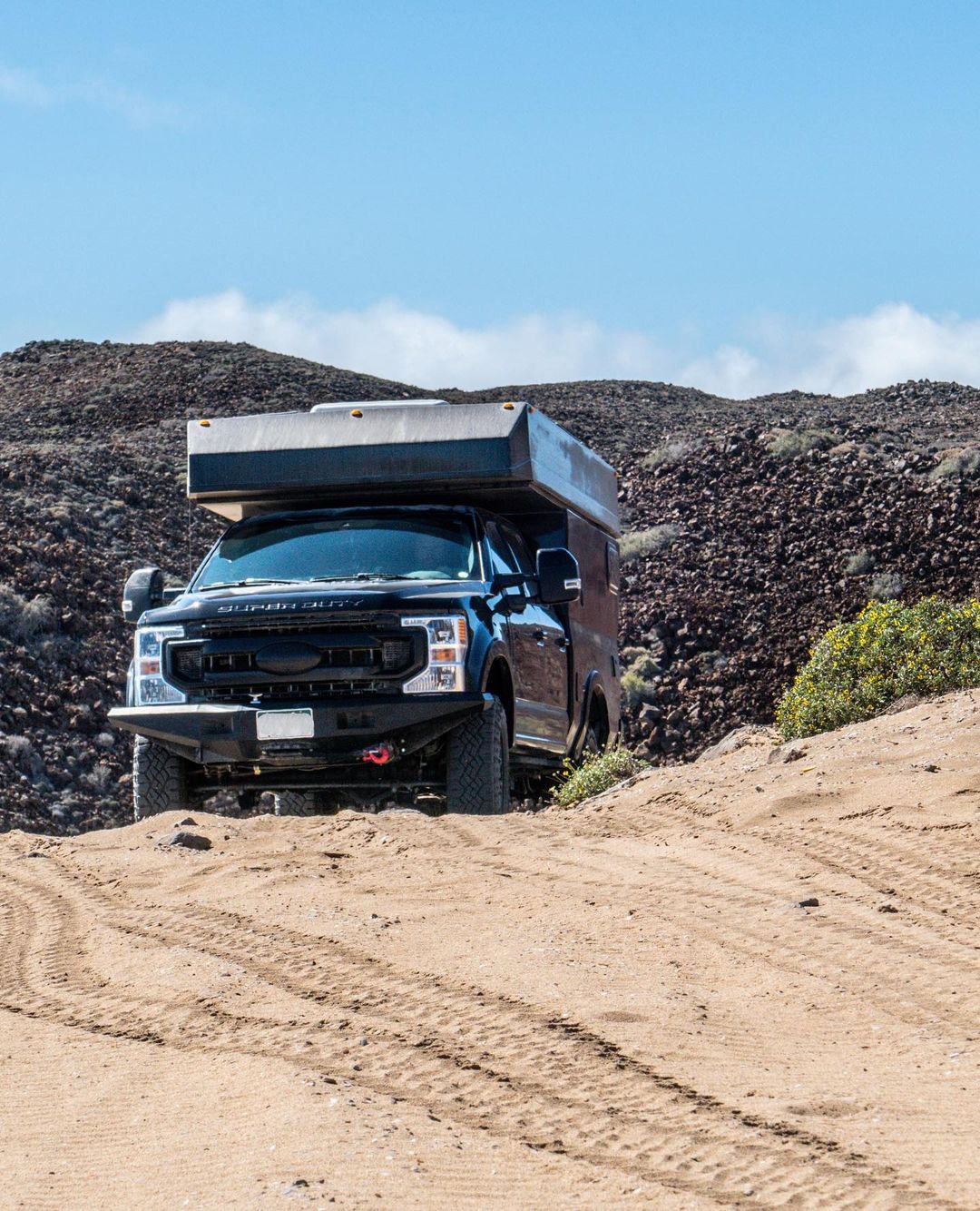 If you're hoping to hit the trails with your new rig soon, get your patience – and your wallet – ready. The build takes around three weeks to complete, and will set you back at least $175,000. Keep in mind, though, that the base price doesn't include any fancy additions, so budget accordingly.