One of the very first GMC HUMMER EV 3X Pickup models that isn't white has shown up for sale on eBay.
The HUMMER EV is still a hot commodity- despite only a few thousand on the road as of Fall 2023. While GM's rollout has been slow due to a battery recall and parts shortages, we've still seen a steady supply of dealer demos hit the internet for sale. Until now, all of those demos and first units offered for sale to customers have been "Edition 1" pickups and SUVs, meaning customers didn't have a choice of color. If you wanted a HUMMER EV pickup, you could pick any color you'd like as long as it was Interstellar White. For SUV customers, only Moonshot Green Matte was available.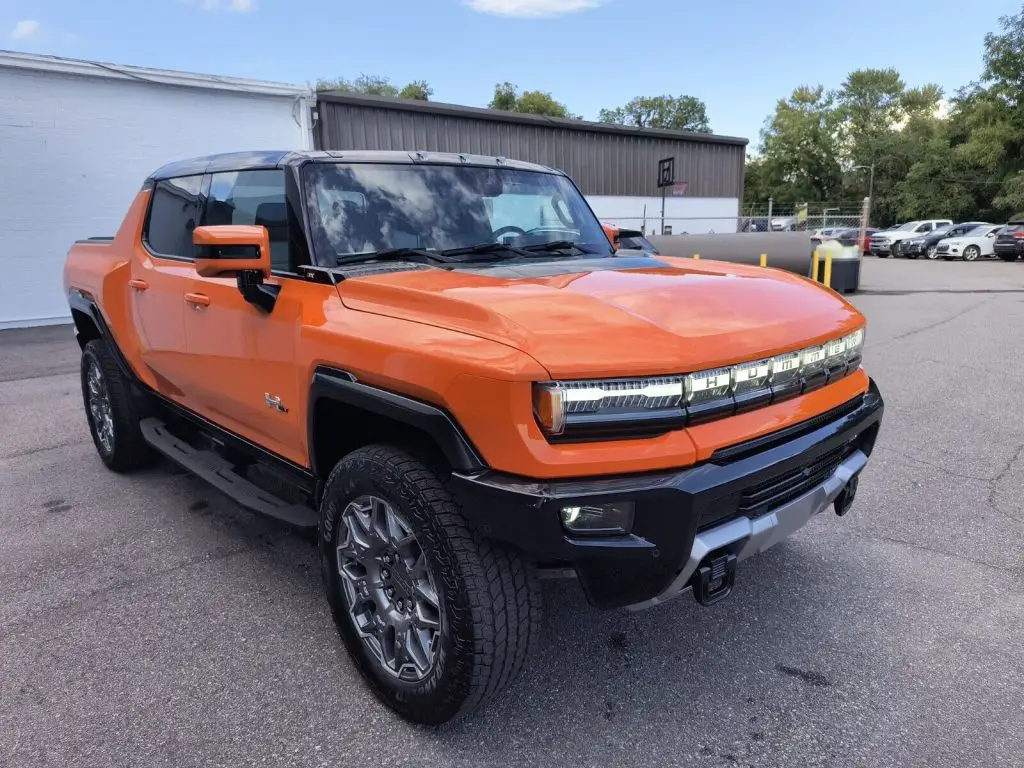 That is, until now. It seems that GMC has finally burned through all Edition 1 orders and has moved on to the 3X trim, on pickups at least. A few days ago an Afterburner Orange 3X Pickup showed up for auction on eBay. Not only is this one of the first 3X pickups to hit the market, but it's also the first Afterburner Orange unit we've seen in real life.
While the listing is a little light on details, we can deduce from the photos that this particular orange HUMMER is an "on-road" model and comes with 22-inch wheels.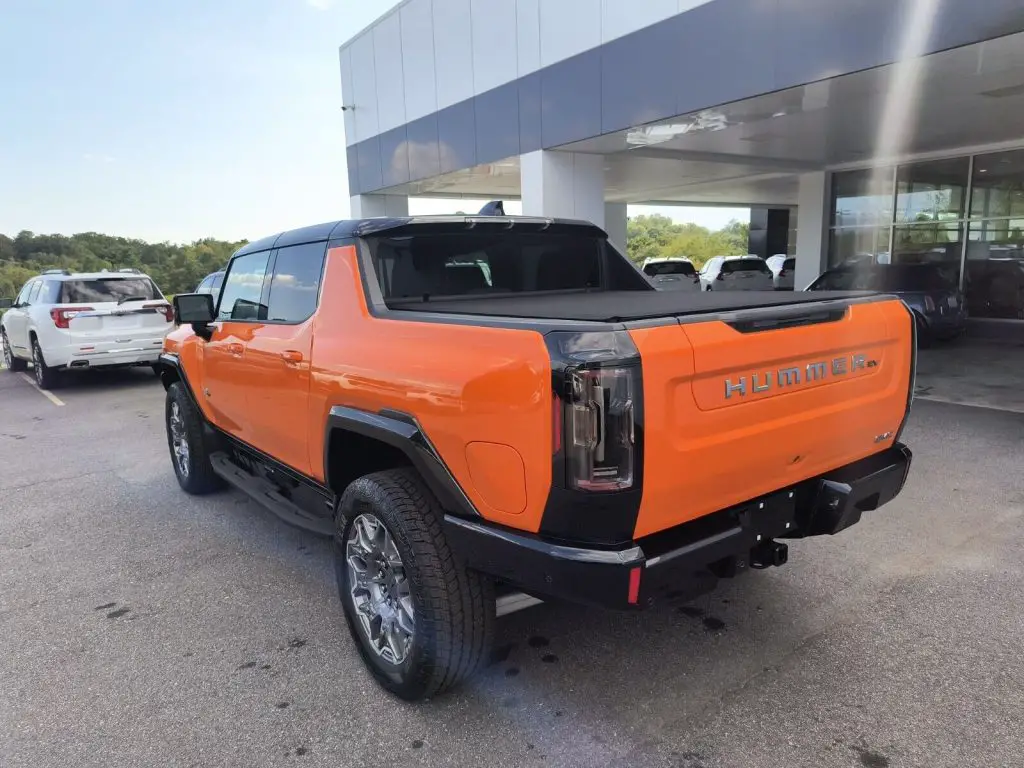 The description on the listing is: "Vehicle has been titled but comes with remainder of factory warranty, There is no retention period on a 3x model, only on Edition 1 trim levels. I reserved it almost 3 years ago and it just came in. Truck has a soft bed cover that will be installed. " No details on which battery pack is installed (20 vs 24) is mentioned. The starting bid is listed at $140,000, but with only a few hours remaining and zero bids, it doesn't seem like it will sell today.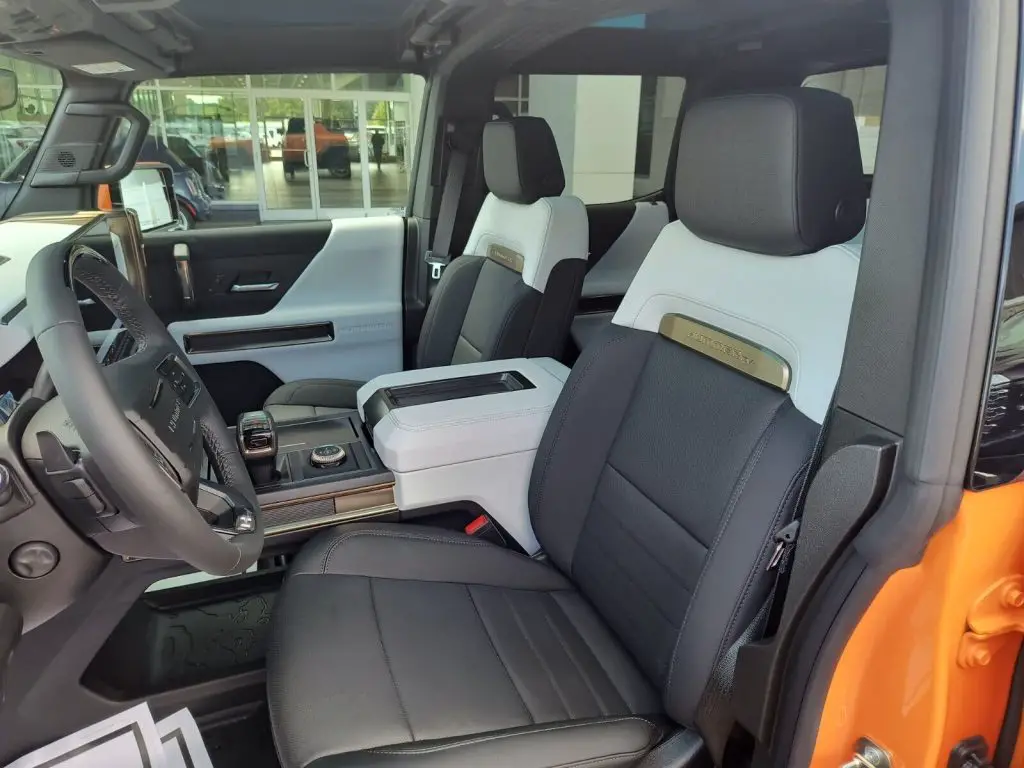 Get ready for an influx of HUMMER EV models to hit the market and prices to stabilize somewhat in the near future.