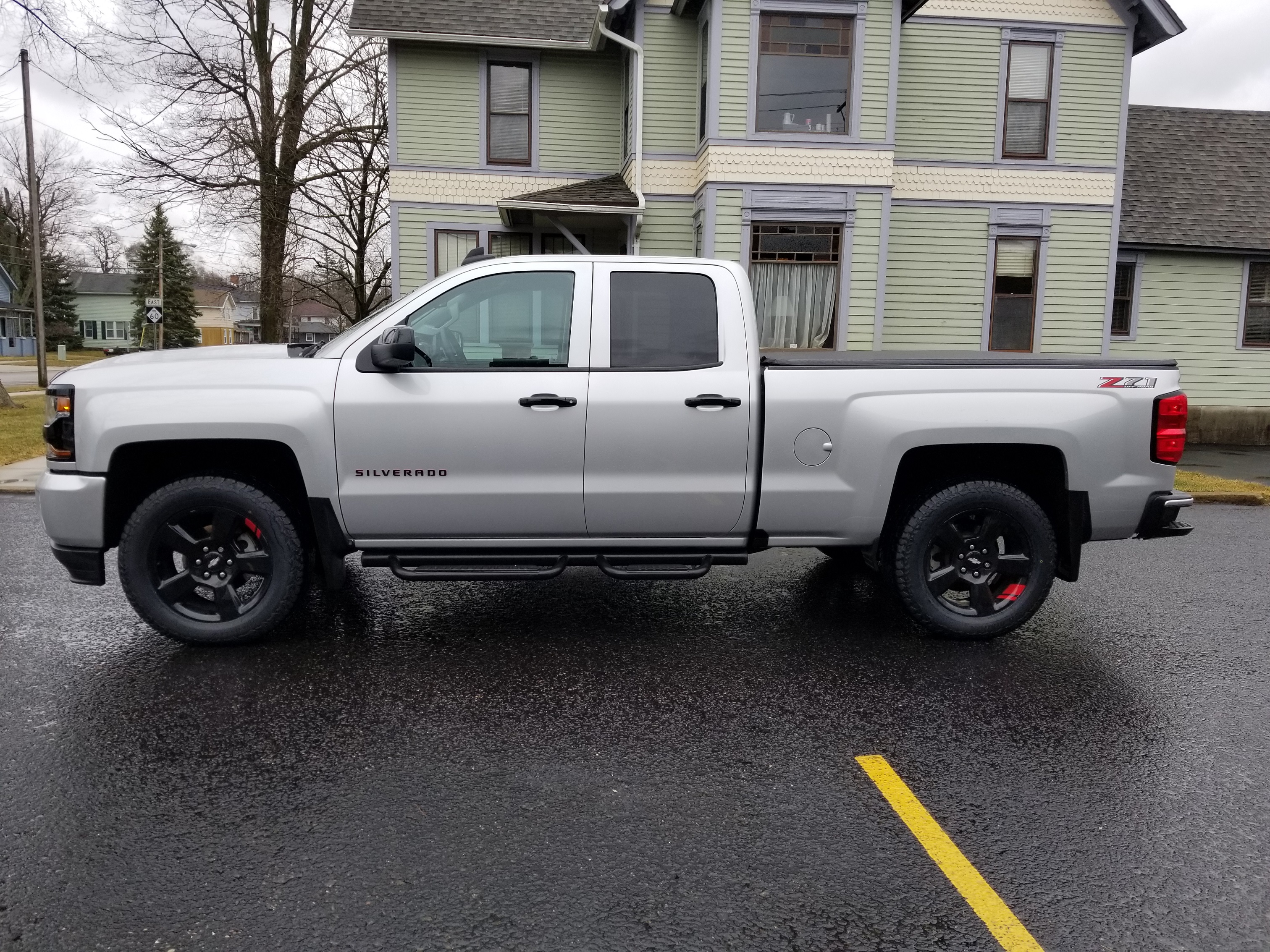 Content count

17

Joined

Last visited
Community Reputation
7
Neutral
About bayouguy71
Rank

Enthusiast

Birthday

11/26/1971
Profile Information
Name
Location
Gender
Drives
I usually just crack the back passenger window and it goes away, makes the overall noise lower as well.

This is the one I have and it keeps my bed dry On and off pretty quick too

it all matters on where the seat is. if it is all the way back it does not "fall" in between the seat and the "B" pillar like it should. It just rests on the seat and against the pillar and send out morse code signals. If that seat is up farther towards the dash it happens less often.

x3 Holy crap that is annoying and I am too damn short to reach over there and fix it on this truck On my previous Colorado I could.

New shoes [emoji16] Hankook At2 RF11 275/60/20 Brand new version of the ATM RF10 Ride quiet and smooth and not much weight to balance. Sent from my SM-G950U using Tapatalk

Not the best pic and not today but Fox 2.0 level on the front and matching shocks on the back. Next tires, Falkens AT3W or Hankook RF11 Leaning towards Hankook for quiet ride. Sent from my SM-G950U using Tapatalk

Well I pulled the trigger on the Fox's last night. got the pair delivered to the house for $247 Now to just get it to warm up so I can get the stuff done and the summer tires back on.

I was thinking that matching them up and if the Fox's ride better in the rear than the 5100's I will likely go that route. that is unless someone has some better info on the RS9000's as it pertains to towing.

I just picked up a set of Fox 2.0 Fronts (thanks @SSchup) Now I want to go ahead and replace the rears, I don't plan on lifting the rear I am looking for smooth street and help with towing stability, this truck will rarely see any off road action. From what I hear just about anything is smoother than the stock Z71 shocks. Do I go with matching Fox rears or something else? The cheapest I have seen the Fox's is 130 with free shipping. A couple of plus's are that the the bodies won't rust and I am under the impression they can be rebuilt I was looking at the RS9000XL adjustable as an option, price wise they are a little cheaper. I did a search and didn't see much info / feedback on them here on the site for for GM trucks in general on the web I can get a pair of the RS9000's on Amazon for 190 shipped. I like the idea of being able to adjust them for towing. I know a lot of guys run the 5100's but those seem to be about the same price as the Fox's.

Lol Sent from my SM-G950U using Tapatalk

I will be there tomorrow to pick them up [emoji6] No falling through from my perspective Sent from my SM-G950U using Tapatalk

I also noticed that it appears to be hit and miss in my google now feed I am guessing it may not be a Mylink problem but more a Samsung / Google problem. seems like a simple thing to leave some portion of the screen not taken over by AA My wife's Grand Cherokee doesn't take over the entire screen, but then again the temp is in the gage cluster as well as the infotainment screen. 1st world problems for sure.

No, when "projecting" from the phone with Android Auto. The "home screen" of AA would have cards similar to the Google Now Feed. all of the normal cards work and stay, the weather card comes and goes and this is especially annoying because when you are projecting in AA you lose the temperature on the infotainment screen

I have been doing some searching but not coming up with much. I have noticed lately that when using Android Auto that my "Weather Card" is very intermittent. Sometimes its there immediately and then disappears, other times it doesn't show up for 15 minutes, yet other times it doesn't show up at all. I have a Galaxy S8 and all other items on the display seem to be showing properly (Pandora / Calls / Texts) Anyone else experiencing this and if so has anyone found a solution, I have uninstalled and reinstalled the app with no luck.
Forum Statistics

Member Statistics

Who's Online

147 Members, 1 Anonymous, 1,008 Guests

(See full list)