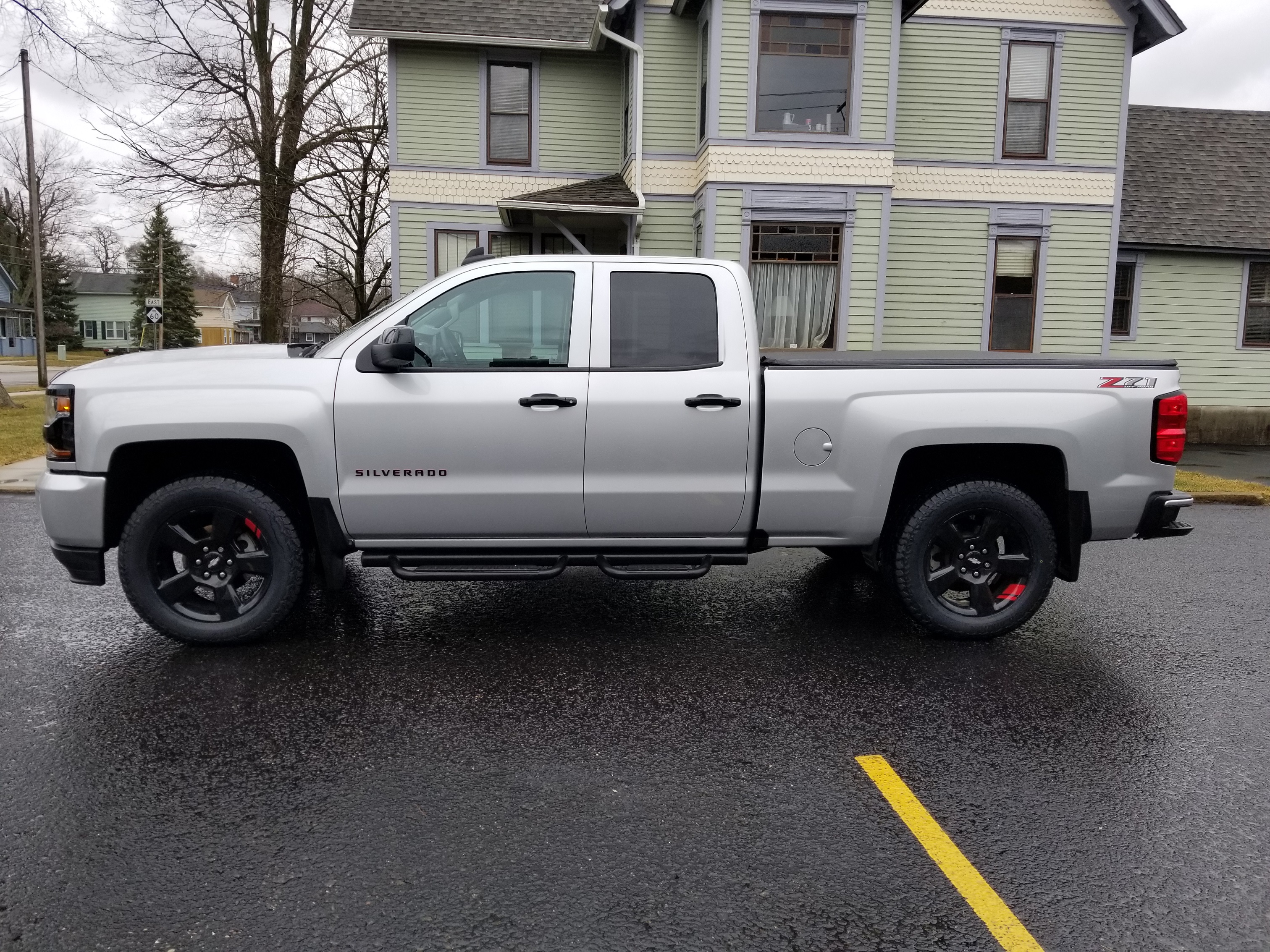 Content Count

23

Joined

Last visited
I have the new version (RF11 / AT2) on my '18 and while I can't speak to the longevity (yet) I can say the are very quiet and very smooth.

x2 on the Hankook AT2, I have them in 275/60/20 on mine and they are nice looking / quiet / super smooth.

i just posed these in the tires for 6.2 thread 275/60/20 Hankook AT2 (RF11) which is the new version of the ATM / RF10 Very smooth and quiet and still aggressive / sporty enough on my redline with level. I am very pleased with them and they ride better / quieter than my wife's Falkens on her grand.

I have the 5.3 and I ended up with the new version of the DynaPro ATM's (RF11 / AT2) in 275/60 R20 and couldn't be more pleased with them. Quiet and smooth and still look a little sporty on my Redline. My wife has the Falkens on her Grand Cherokee and they are a tad louder than mine.

My 18 picks up where it left off, but... It is hit and miss if it remembers to keep the "shuffle on"

I usually just crack the back passenger window and it goes away, makes the overall noise lower as well.

This is the one I have and it keeps my bed dry On and off pretty quick too

it all matters on where the seat is. if it is all the way back it does not "fall" in between the seat and the "B" pillar like it should. It just rests on the seat and against the pillar and send out morse code signals. If that seat is up farther towards the dash it happens less often.

x3 Holy crap that is annoying and I am too damn short to reach over there and fix it on this truck On my previous Colorado I could.

New shoes [emoji16] Hankook At2 RF11 275/60/20 Brand new version of the ATM RF10 Ride quiet and smooth and not much weight to balance. Sent from my SM-G950U using Tapatalk

Not the best pic and not today but Fox 2.0 level on the front and matching shocks on the back. Next tires, Falkens AT3W or Hankook RF11 Leaning towards Hankook for quiet ride. Sent from my SM-G950U using Tapatalk

Well I pulled the trigger on the Fox's last night. got the pair delivered to the house for $247 Now to just get it to warm up so I can get the stuff done and the summer tires back on.

I was thinking that matching them up and if the Fox's ride better in the rear than the 5100's I will likely go that route. that is unless someone has some better info on the RS9000's as it pertains to towing.
Forum Statistics

Member Statistics

Who's Online

28 Members, 0 Anonymous, 846 Guests

(See full list)