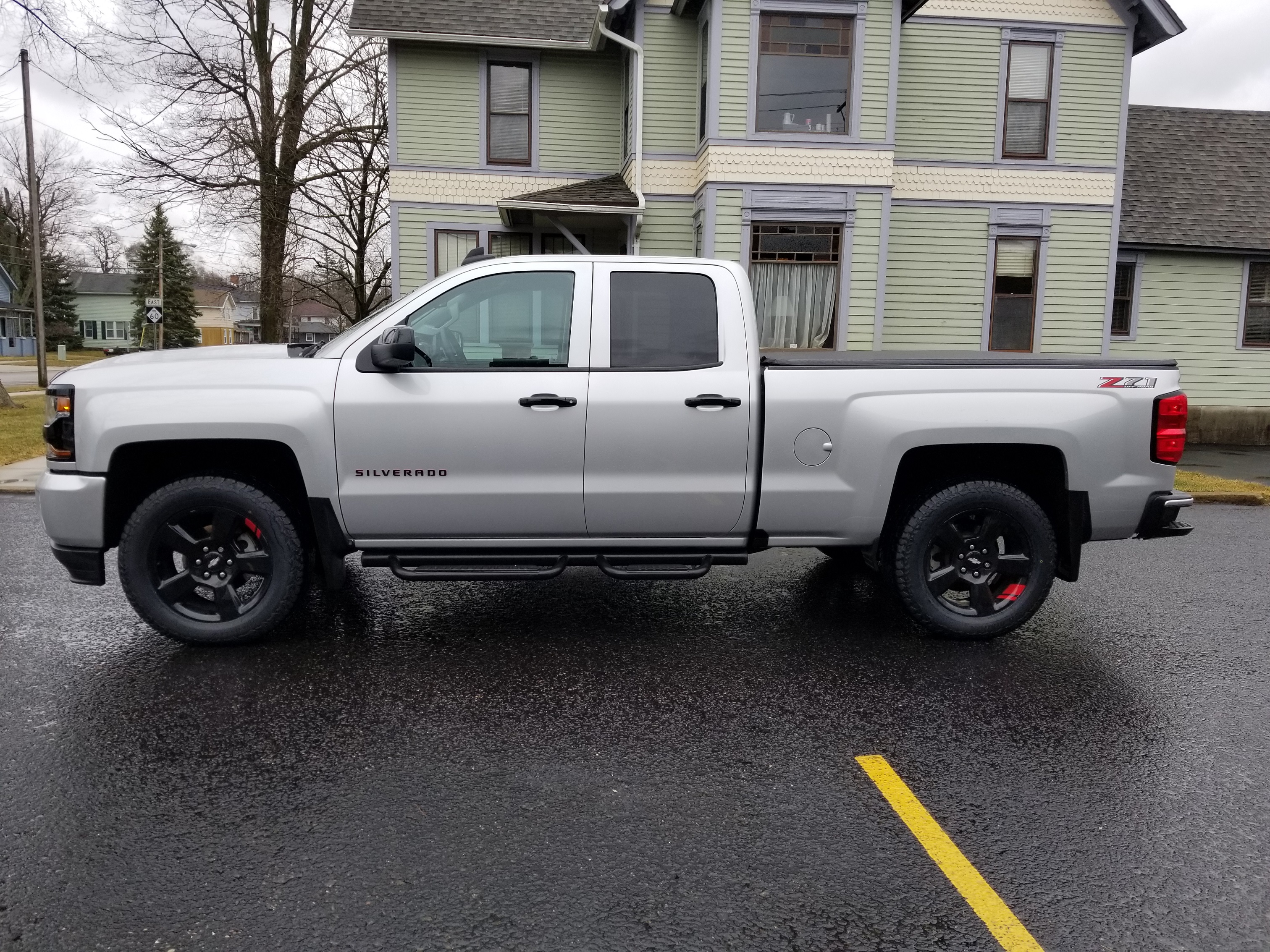 Posts

93

Joined

Last visited
Profile Information
Name
Location
Gender
Drives
Recent Profile Visitors
The recent visitors block is disabled and is not being shown to other users.
bayouguy71's Achievements

Enthusiast (3/11)
no one needs some cheap parts? make me an offer I can't refuse

yep, all of the above Mug, hat, cards, stickers, coasters, tape measure. we use the coasters all the time

I did some searching and either I stink at it or my question has not been answered. I recently put the full center console in my jump seat truck. I have now come across the a bose sub that was essentially free to me. I do not have the bose amp (where is that located?) Is there a way to get it to work with the non-bose head unit? I am not opposed to getting a small amp to power the sub and even replacing the speaker in it if necessary to get the ohms to line up. I do not want the one under the back seat as I have use my under seat storage container so this fits my needs for use of space. Any help is appreciated

Why the gasket on the new one and none with the old? Does anyone know? I have mine flipped but am also following this subject.

Black Cloth Jump Seat with locking lower. $100 obo, local pick up preferred or could meet if distance was right (or there was a brewery near by ) Ashtray with inverter-$25+shipping (sorry forgot to take a pic) Rear Panel from Center console with 12V--$15+shipping

Cleaning out the garage before winter. All items located at 49040 Pair of DL8 Mirrors with Chrome Caps (transferred from the DL3 pair that I bought), I got my DL3 set for 60 so I will pass these along for the same + shipping I bought 2 consoles and made one really nice one, the center stack was junk (man that truck must have taken one hell of a hit) Woodgrain trim pcs, 10+shipping Center Console Lid (has old style wireless in it), see pics for condition, 40+ shipping

Denali Cluster over the weekend, why didn't these things come stock? Such an improvement in looks.

PM Sent I assume this is Blue?

Well, back from my trip towing our camper for a total of about 11 hours through some pretty good hills in northern MI and a pretty stiff wind on the way back home (thank goodness for the new WDH with sway I put on) the trip up to camp the trans got to 161 with ambient right around 70 degrees. the trip home with more traffic, 85 degree outside and a stiff headwind it got up to 189 in town traffic with lights but went back down to 170s once I got moving. Needless to say I am very pleased with the pill flip and changing the fluid.

Back from towing the camper and am happy to say that my trip this year was much more enjoyable with the J-pipe installed

First chance to take a decent drive and ambient temps outside are about 70. Mixed driving from city to 55-60 Trans never got over 140 while driving and hit 150 after I let it idle for a minute or two when I reached my destination. I am pleased.

Got this done Friday and am very pleased with the results. I didn't get pics but you guys know what they look like He did make it adjustable, it will go from about 25 to about 29. It is set at max right now and sounds so much better. The test will come up in a couple weeks with the camper.
Forum Statistics

Member Statistics