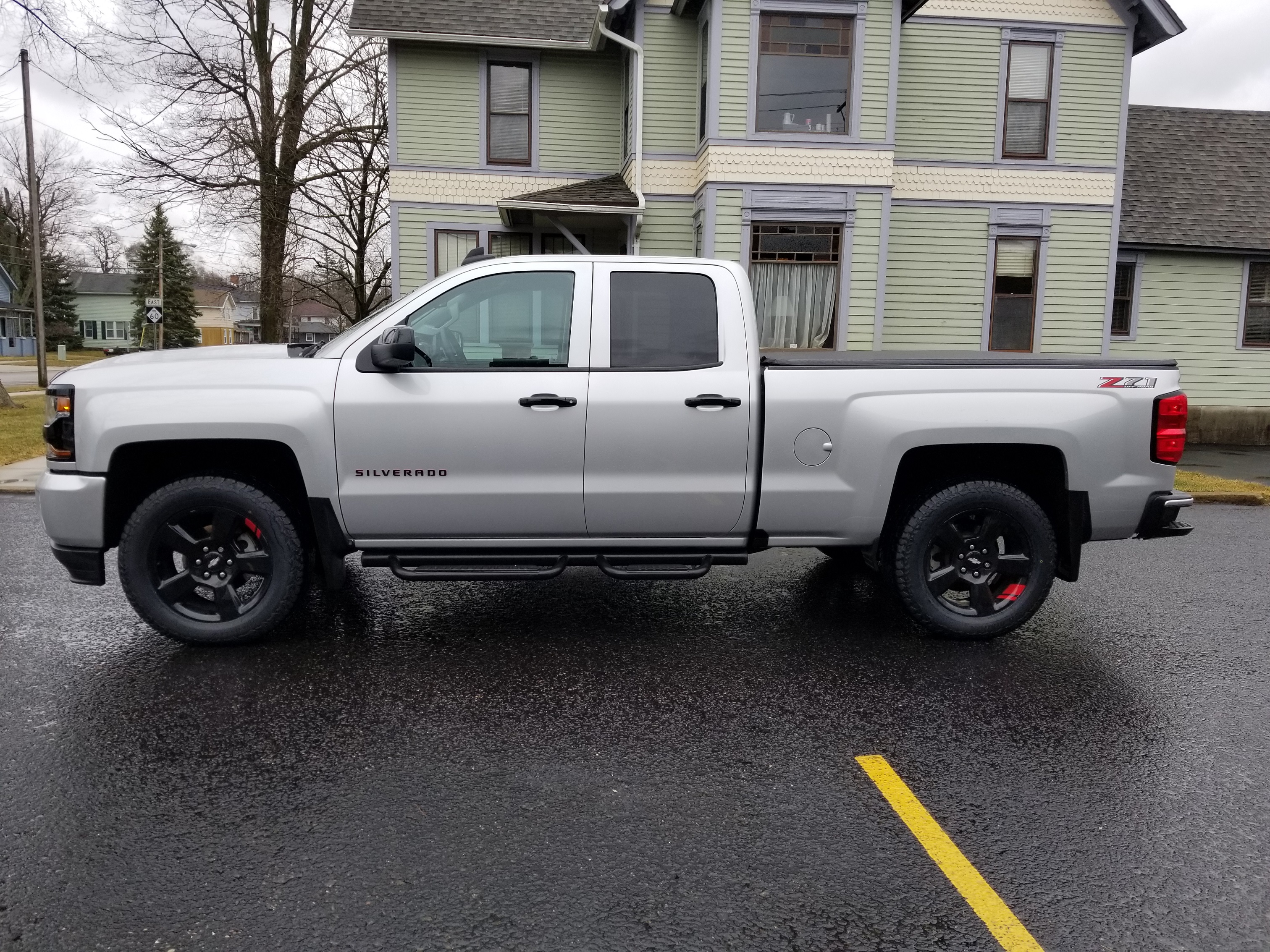 Content Count

58

Joined

Last visited
Following up, I added a Vibrant 1794 in the stock resonator location and it made a huge difference in the drone at 2k while smoothing out the entire range of sound. For me it seems about perfect, I have a highway trip this weekend so we will see how it sounds @ 75mph for and extended period. Now, if I could just keep my foot out of it so get my mpg's up ?

I thought I saw this somewhere but now I can't find it.... Is it possible for the license plate lights to be too bright? They basically point right at the camera which makes me wonder if they can overwhelm it. I am asking because when I back up at night it seems washed out, when I back up in the day it seems much better. When I tap the breaks it also looks better which makes me wonder if a less powerful LED would be better, I want the clean white light just not as much of it ?

Well, I stand corrected, at least for this month. If I knew for sure what day they ran the diagnostic I could tell you. I am beginning to wonder if my truck has been in the pole barn / garage each time this has run since October when I got mine because this month I got my report as usual?

I bought mine new right from Range and mine also blocks the onstar monthly diagnostics report.

Stand up guy to say the least. Sent from my SM-G970U using Tapatalk

https://harnessdr.com go to his website, you can order anything you need from there

well, stopped at my local garage today and had him ping the sensors, no response from all 4 tires Time for new sensors I guess ? He recommended VDO or Autel?

Big shout out to PGamboa for helping me upgrade my truck with DL3 Mirrors / Center Console and soon '18 wireless charging upgrade along with dimming rearview to go along with the DL3 mirrors ? Not to mention he has helped me through PM's on other questions about upgrades. Highly Recommend

well, new teach tool today and no luck, tried 2 batteries even. this will be my 3rd winter with these tires and have had no problem teaching them until this year. I tried all 4 tires in every imaginable position I could manage. I have a hard time believing that all 4 went bad at the same time? I even unplugged my range disabler. so, based on this what sensors are everyone running on their wheels, I see MANY to choose from. I have ACDelco 13598771 in them right now, should I look at different / better ones? I am going to stop at the dealership tomorrow and see if they can teach them. I can't stand that little light in my dash ?

Last year's set but as kseisel pointed out they get get coded to the to the vehicle each time you relearn them. New tool will be here Wednesday, we will see if it is the tool or the sensors that wouldn't let me teach them. Sent from my SM-G970U using Tapatalk

Yep, figured that out on the way home when the truck finally threw the error Took 15 miles and 2 key cycles. Guess I get a new programmer Sent from my SM-G970U using Tapatalk

This may seem like a silly question but.... I just swapped out my summer / winter tires and my winter tires have TPMS in them but I couldn't get my tool to reset them. Being that the GM's are behind Chrysler in that they are not smart enough to know where they are on the vehicle without being told is it really a big deal if they are all working and reading? I ask because in my head I thought for sure I would get a TPMS error on my way to work (about 13 miles) but then I realized I may not because a signal is still a signal right? They may all read fine but just may not be in the correct locations? Am I correct in that assumptions or should I expect a TPMS error anyway?

I might have one, when I did mine I started with 2 OK ones and made one really nice one. the left over one has cracked plastic on the main body but the metal bracket you need is intact. I also have a black 2017 Denali lid that is in pretty good shape

Quoting myself but... I love the sound of this exhaust except at 1800-2000 RPMs, for some reason in that spot I get a drone, not horrible but certainly noticeable ? that means that if I am getting up to speed at a slower pace to conserve fuel it hits that RPM range in a couple different gears. Stock exhaust has resonator after muffler, would installing one after the muffler tone down the drone at all? If so, any recommendations?

As soon as I get my harness I will have a cloth jumpseat with locking lower storage from an '18 available I have all the plastics to go wtih, but it sounds like you may have those lined up. If this had been sooner I would have just swapped the whole thing with you but I already have a center console sitting in the garage ?
Forum Statistics

Member Statistics

Who's Online

94 Members, 1 Anonymous, 3,059 Guests

(See full list)