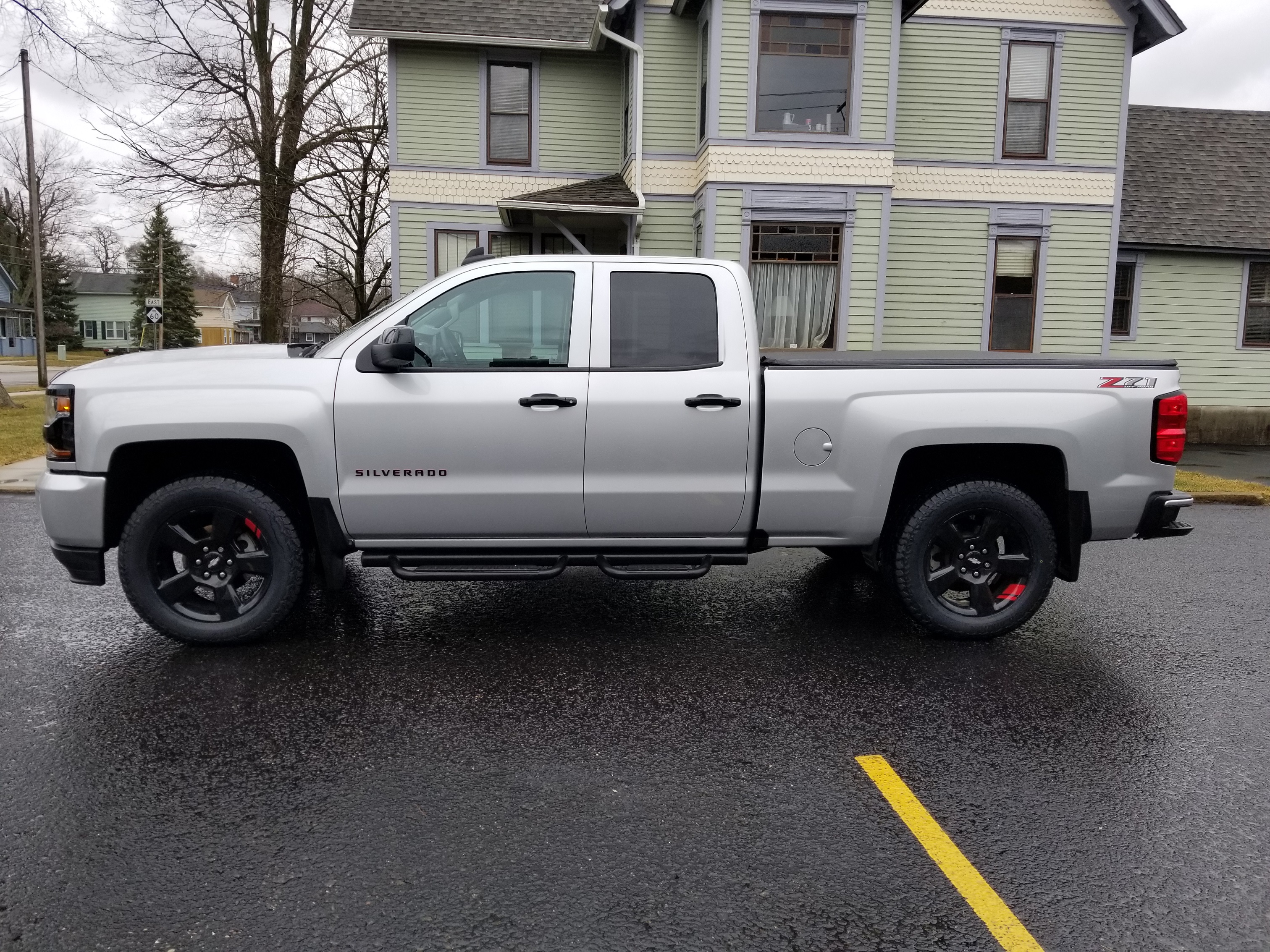 Content Count

77

Joined

Last visited
Community Reputation
31
Good
About bayouguy71
Rank

Enthusiast

Birthday

11/26/1971
Profile Information
Name
Location
Gender
Drives
Recent Profile Visitors
The recent visitors block is disabled and is not being shown to other users.
Case of Redline D6 and a filter ordered along with a big oil catch pan. where can I find the torque spec and pattern for the pan? May as well just flip the pill and do the whole thing at the same time while I am having fun.

Having this done next Friday and hopefully making it adjustable. Exhaust shop had never seen this but understood what I wanted done. Will get some pics and let you know how it sounds

Wouldn't "wrong fluid" be anything not "rated" as Dexron VI approved? At this point I think I am going to get my fluid of choice and either take it to someone local or make a mess in my garage. I am not a fan of all the fenagling (sp) to get the pan completely off but I am sure it looks worse than it really is. Do I even need to pull the pan completely to get it cleaned up and filter changed? I will hopefully be flipping the pill this weekend which should make the exchange portion a little easier for me should I choose to run the pump and get a much out as pos

Well, I asked my dealer this very question and she was happy to give me basically the same cost as if they were providing the fluid AND then proceeded to tell me my powertrain warranty would be void by not using GM fluids.

I was hoping you would chime in Grumpy and you gave the answer(s) I expected. Now the question is, how many places will pump out the old and put in the new. I want to get as much fluid out as possible the first time. Watching the videos these guys are getting 8-10 quarts out by pumping and then doing the pan. With the pill flipped you don't have to worry about operating temp to pump fluid right?

I am going to do this out of 409 SS just like the rest of my exhaust (gotta love the rust belt) Will SS stretch like that to make the slip joint?

could do that I suppose and just clamp it into position right?

I just hit 36k and have nice long trip coming up towing our camper at about 6500lbs fully loaded. Prior to our trip in about 4 weeks I want to get my "pill flipped" to keep the trans temps down this time. This will be the 2nd time towing this camper 6+ hrs and the 3rd time overall the truck has has a pretty good workout (towed RZR / ACE to West Virginia) 2 years ago so I am calling my truck severe use With that said, dealership quoted $220 for trans "flush" and filter change and after watching the video(s) they can have my money, I don't want to mess with

Flowmaster FX is a pass through muffler. I am not doing this for performance (the exhaust is already done) I am trying to eliminate the drone on the installed Flowmaster FX cat back

Thanks, not really sure how to make it adjustable easily. I could always make it 30 and cover a broader RPM range I suppuse. Funny enough I took off the huge tip that came with this system and it actually helped so I have to believe that anything will help at this point.

I have decided after much reading that I am going to try a j pipe on my exhaust before my next road trip with the camper. Flowmaster FX catback, sounds great except for a drone under load in the 1800-2000 range. I have a shop that is going to look at it with me on Wednesday. When doing the calculation I get basically 28-25 inches respectively. My question is do you build for the longer length and it covers the whole range?

yep, just like those except mine is a double cab. my truck has that new car smell again

Picked it up from getting Katzkins installed Just need the WAMS instrument cluster now

Does anyone know if resonator location makes a difference in sound? I swore I read somewhere that for some reason the downturn to the tailpipe (over the axle) generates some of the drone on our trucks. my current one is in line with the muffler in the long straight section, just curious why the factory one is in that location to begin with?

I have been all over summit and have seen a few I like, would double wall hold up better to "yellowing"