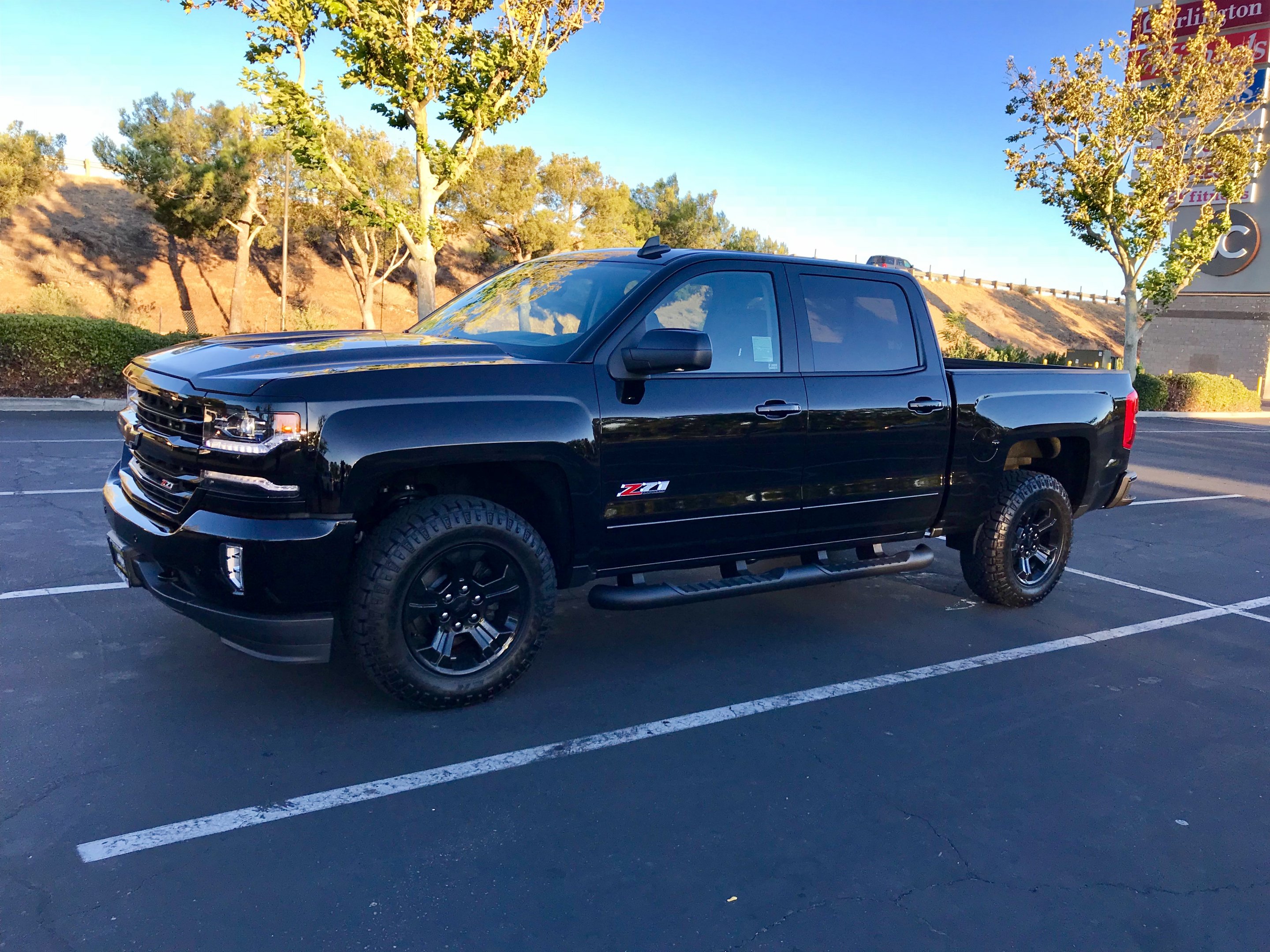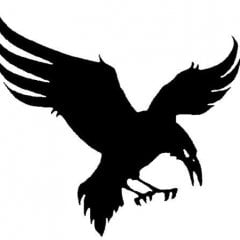 On 15 September 2018, we finally replaced my TOTALED 2015 Silverado LTZ Z71, RIP: 01July2018.  This album will be to show its original state, and any changes or mods that I have done and plan on doing to it over the course of its "lifetime."
Planned changes/mods (COMPLETED ITEMS/"On-Hand Items" to be Installed):
1.      2x12 BED CARGO DIVIDER (MAR17, from previous truck)
2.      PUDDLE LIGHTS ON with DOORS OPEN (GRY1-GRY8 – truck does this already) (SEP18)
3.      AM/FM ANTENNA DELETE (SEP18)
4.      TOW HITCH BRAKE LIGHT (Bully CR-007A, Tail Light feature REMOVED) (OCT18)
5.      FOG LIGHTS ON with HIGH BEAMS (BRN18-BRN10) (NOV18)
6.      CARGO LIGHTS ON with REVERSE (PNK26-BRN26) (NOV18)
7.      FRAME PLUGS (NOV18)
8.      DRIVER'S ASSIST HANDLE (JAN19)
9.      CLASSIC BLACK CA LICENSE PLATES (DSRTRVN) (JAN19)
10.  BED RAIL CAP STAKE HOLE PLUGS (Hand Grabs)  (APR19)
11.  CB ANTENNA INSTALLED (APR19, reinstalled MAR22)
12.  REPLACED CARGO/REVERSE LIGHTS WITH BRIGHT WHITE (JAN19)
13.  REPLACED HIGH-MOUNT BRAKE LIGHT WITH BRIGHT RED LED (JAN19)
14.  CAP FOR FUEL FILL PORT (OCT19)
15.  ILLUMINATED BOW TIE (JAN20)
16.  GM-TRUCKS FORUM STICKER (MAY21)
17.  TONNEAU COVER (MAY21)
18.  PHONE HOLDER (MAY21)
19.  BULL RING TIE DOWNS (SEP21)
20.  7-PIN TO TAILGATE LIGHT BAR AND TOW HITCH BRAKE LIGHT ADAPTER (OCT21)
21.  UNDER SEAT STORAGE (NOV21)
22.  BLACKOUT STEERING WHEEL BOWTIE (JAN22)
23.  TAILGATE LIGHT BAR (JAN22)
24.  PAINTED XM ANTENNA (MAR22)
25.  INSTALL HIDDEN AM/FM ANTENNA (APR22)
26.  DASH CAMERA (FRONT/CABIN/BACK) (APR22)
27.  *Install CB & Scanner (APR22)
28.  *4 USB Ports on Back of Center Console (ARP22)
29.  *Front Tow Hitch w/ License Plate Holder (DEC22)
30.  Black USA Flags on both Rear Door Windows
31.  Sport Bar Package
32.  Replace Center Console with One That the Cup Holder Moves?
33.  Black Lug/Lock Kit
34.  Grayout Chrome On Back Bow Tie (Dark Gray Plasti-Dip)
35.  Blackout Keyholes
36.  Blackout Door Badges
1.      Gray Trim
2.      Black "71"
3.      Red "Z"
37.  Blackout Z71 Grill Badge
1.      Gray Trim
2.      Black "71"
3.      Red "Z"
38.  Momentary Switches
1.      Brakes
2.      Trailer Lights
39.  Forward Facing Camera/Mirror System
40.  Amber Strobes
41.  Floor Liners
42.  Swing Out Toolboxes?
43.  Mud Flaps
©2022 Ravenkeeper
2
Recently Browsing   

0 members

No registered users viewing this page.