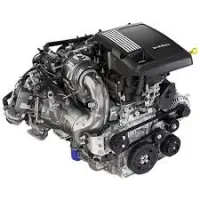 About This Club
3.0 diesel chevy's
What's new in this club

Don't know why it turned my pics upside down

I just bought a 2021 AT4. It replaced a 2017 Colorado with a 2.8 L TD. So the Colorado didn't have any kind of guage on the DEF tank. It was truely a guessing game. If you let the tank get low, the check engine light would come on. What a pain in the ass! So I was excited that my new truck had a guage. From past expierience, Yes you will deffinetly use more DEF when towing. So far I am seeing that the guage isn't very accurate but simply a guide. I filled the tank when I got it and I have the trip odometer set to see about how many miles that I can get on a tank of DEF. Just a starting point. I also get a message saying how many miles left on DEF. I recently towed my boat on a 3,000 mile trip and got 18 mpg average for the whole trip. I have noticed that the mpg is matched to the mph. At 60-65 mph I would get around 20 mpg, and at 70-75 mph I got 17 mpg.

I did the rough country 3.5, I had to change my wheels to do the 35X12.50 however I did have to manipulate my fender liners to eliminate the rubbing.

I went with the Cognito 3" coilover kit and I am super happy with it! I mean, I would love to lift it 5-6 inches and run 37's but I cant do that as I drive almost 55 miles daily. The Cognito coilover's (Fox shocks) ride great and I kept my stock wheels and went with 35x11.50- I did need a 1/4" spacer on the front and did some minor trimming, but the ride and droop on those coilovers is ridiculous! When I went to rotate my tires my big floor jack just barely got the fronts off the ground because of all of the travel on the suspension

I'm in the process of getting a 4" Ready Lift and some 34" tires. In Phoenix I've had some issues with shops figuring out what will work for the 3.0 since a lot of manf's don't list them and don't want to put on something that they can't confirm fitment. The Lift Shop and Midway Chevy seem to be the most knowledgeable.

I have a 2020 Chevy 1500 babymax and looking for a level/lift kit. Would preferably like to take it to around 2 or 3 inches and hopefully keep the factor 20 inch wheels. Got stock 275/60/20 at the moment and would like to go bigger as well. I've done done research and it seems like many of the coilover or snap ring lift shocks offer less lift to the diesel engine variants. What are y'all running lift wise and what size tires are you running?

The 10 speed tranny was a GM+Ford joint development. I had a 2019 Raptor and experienced plenty of shift issues..they updated the software and it was better but the GMC version shifts like a dream compared to the Ford. Software differences? Could also be that it does much better mated to a diesel.

I always change out the factory oil at around 1,000 or less. Just want to get any of the particles from the manufacturing process out of there. On my new 2022 Sierra which I am taking delivery of this week with the 3.0 I will follow the same pattern I have on my other vehicles. I never pay attention to what the oil life monitor says and I will change every 5K using either the AC Delco Dexos or the Mobil 1 Dexos compatible oil with either the AC or Mobil 1 filter. Looks like oil changes on this engine a snap compared to my 2017 Ram which was always a guaranteed mess with the way they mounted the filter on the Hemi. To me clean high quality oil is cheap insurance.

Resurrecting the thread a bit. My question is if the first oil that is installed by the factory is not regular off-the-shelf oil. I know first filter on my two 5.3d were different from store or dealer sold filters. I am thinking if the factory fill contains anything that helps with the break-in. Has anyone done any oil analysis on the 3.0 factory fills to see if they use regular oil or not? If break-in oil is in, I would guess it is beneficial to let it run longer.

Traded my 2020 HC with 6.2 in Dec 21 for 22 LTZ 3.0. No shift issues at all. Had a couple times of extended crank no start. Other than that a great ride, fuel economy excellent. Last tank at 2922 miles was mixed driving in town then a 100 mile run at 55 to 60. Hand calculated mpg was 29.3 Running 33 inch Bridgestone AT Revo 3 on Black Rhino rims.

Started a thread in the forums about this but was wondering if anyone with a 1500 AT4 with the 3.0 can tell me what the sticker says for mileage ratings. Thread below with specific points/findings.

2022 RST, Z71. Drove a 2019 5.3 for almost 2 years, had an engine replacement under warranty. Knew one other person with a rebuild under warranty. Didn't want to go back to that. Absolutely love my 3.0. Much better mileage than the 5.3. Better power too. Havoc nerf bars, 20% tint. 3" superlift A Arm lift is on the way.

I have a 21 Silverado Z71 LTZ with the 3.0L. I have had the 5.3 L in my past two Chevy's but wanted to be back in a diesel. I traded mine in and got this one and love it! It has 12K miles on it now and has a 3" Cognito Coil over lift, 35x11.5 Toyo Open Country ATIII's, Go Rhino running boards, Diamondback HD Tonneau cover, Auto Stop Eliminator, Rough Country Speedometer calibrator, and debadged (Except the "Duramax"- I had to leave that!)

Has anyone installed, or heard of anyone installing, a oil catch can being installed on these 3.0 duramax diesels? I'm thinking of getting one and installing on the tube that goes from cam cover to turbo.

Plan on adding 5100's to the rear as well. Truck is nearly stock height (Slight lift in back caused by Roadmasters).

It will make zero sound difference, no matter how big you make it. An exhaust tip generally isn't going to make any sound difference.

I have a 2020 gmc 1500 Sierra evolution. Has anyone put an exhaust tip on their 3.0? If so, how big did you go and did it sound good? I'm considering putting one on my Stock tailpipe.

2021 RST,4x4, crew,3.0L, factory tires-275/60/R20, sits now approx 40" +- 1/4" ground to the edge of each wheel well. After a 2" Motofab upper strut spacer (approx 1.5-inch spacer), and then Installing a 1" rear leveling kit from Supreme Suspensions Pro-Billet rear lift kit 1" lift spacer and U bolts. I'm ok with the front shocks currently 10,000 miles on the truck, but the rear suspension has not felt right from day one, around corners that road has any bumps on it truck skips /slide over bumps back end on corners? not sure if 5100 s ? would improve this handling condition, It does improve and feel fine when I put 250Lb s(bags of salt) in back of the truck all the way back by a tailgate with it closed Where is the best place to buy the 5100s? Has anyone else used these shocks to confirm the improved handling in the rear? Have been looking at the 5100? or 5125? Bilsteins, anyone else?

Probably a good idea. I'm at around 3000 km and oil life is still at 75%, the DEF level has gone down by 1/8.

It depends on how soon your dealer will let you come in to have it changed to use the free ones. If it was mine I would get it done at 1,600 km. Then go by the OLM from there. I like to get the factory fluid out and any machining material that might be in there out. Do you have to? No but I feel better.

The first 2 oil changes are free at the dealership.

I did the first one myself at 5,500 miles a couple weeks ago. I did pickup 1mpg it seems using DexosD 0w20 and a upf66r filter

I'm going to do mine early. Just now at 700 miles. I will probably change at 2,000 miles and then go off the computer. Seems like cheap insurance.

I've got about 2,000 km on mine and oil life monitor shows 85%. The owners manual doesn't mention anything special about the first oil change other than the regular 12,000 km interval. What's the general consensus for a reasonable amount of kilometers till first change?