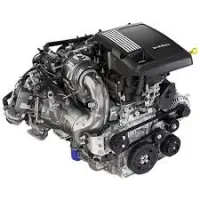 About This Club
3.0 diesel trucks
---
What's new in this club

Yes I have this happen, it is usually when I first get on the highway and it will shoot up to that temp for about a minute then back down to 210

BurnsMax

joined the club

Anyone else typically running hair over 210 but bumping up to 220-225 fluctuations between that and 210 before settling usually at beginning of trip? No load- haven't seen this happen when pulling my boat (4500lb load)

@capndtice

joined the club

Ogee1

joined the club

TheRealZatarra

joined the club

NOAH DUNAWAY

joined the club

Ajsneed23

joined the club

dodgehemi0

joined the club

whitesierraRT

joined the club

Mountainbound

joined the club

This is one of my first mods: https://www.autostopeliminator.com/collections/most-popular/products/2019-silverado-sierra-autostop-eliminator took about half an hour to do plug and play, now my default is off and by pushing the Auto Stop button it turns on, which I have only done once. Also works on 2020's

I originally had a 2009 2500 6.6 Duramax and liked the power of the diesel drove it for 80,000 miles, but wasn't towing much traded it on a 2014 GMC SLT 1500 then on a 2016 Silverado LTZ 1500. When GM started talking about a six cylinder diesel I thought that would be right up my alley good fuel mileage and the power I was missing with the 5.3L. Picked up a 2020 Silverado 4x4 LT 3.0L with just some basic options end of January. The sticker was $52800 and I paid $41300 before tax and license, couldn't pass on the price. I also did the fog lights going in on Thursday to have them programed.

bobbobtar

joined the club

Was having problems with my 19 TB, originally wanted the 3.0 when I bought the TB but wasn't available in 19 and still isn't in the TB. Got tired of all the problems with the TB so decided it was a good time to try the 3.0 and the 10 speed. Ordered a LT with convenience package ll, Z71, bed protection package, all star package, advanced trailering package, safety package, side steps. No fog lights available from factory on the LT so I had to add them. Put on some dura traks which cost me 3-4 mpg. So far very happy with my purchase.

Masterguns

joined the club

Hogan Vinoski

joined the club

They do warm up nice while driving but if you are setting idling it will run on the cool side. I also changed tires, went from the factory so called A/T Goodyear Fortitudes to Duratraks and lost about 4-5 mpg. Nice to be able to get around in the mud without spinning and sliding around. Still averaging 25-27mpg on the highway. Loving it so far at 2800 miles.

gastonhector

joined the club

So the truck is doing well, I put on some AT tires, we go camping and most of the time its off the beaten path. The temps here have drop to low 30's and I have found it nice that it warms up fast. My other Duramax (6.6) would take forever.

I don't have a 3.0 have been waiting years,years and years for something like this and I think GM nailed the combo! Tell me what your impressions are.....Thanks!

mookdoc6

joined the club

Got this driving around this morning scouting. most speeds were anywhere from 20 mph to 50 mph on back roads.

Ordered one back in November, just picked it up yesterday, dic was showing 29.5 mpg for the short 25 mile drive home. Liking it very much so far

Booger T

joined the club

So I'll start this off. why did you get your truck with a diesel in it? What do you plan to use it for? Post a pic if you have one and fill us in on your options.

I just picked up a 2020 Sierra SLT with a Duramax 3.0L motor a week ago. The truck performs better than my expectations. Initial fuel overall use is averaging +/- 25 mpg. Motor is very quite and the 10-speed transmission is seamless. Looking forward to towing my travel trailer next week.

RLSTEED

joined the club

TweetybyrdRT

joined the club

great, let us know how it goes when you get it!

"Built" and placed an order for one a month ago as I couldn't find anything near MN (summer) or AZ (winter). Replacing 2014 dble cab 5.3 with 75k miles. Any info anywhere on production scheduling?

PMurray

joined the club

I just picked mine up 2 weeks ago, I did have the 2.8 duramax but wanted more.