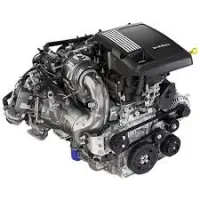 About This Club
3.0 diesel chevy's
What's new in this club

2020 AT4 3.0, Traded in my 2019 Tahoe premier for it last September. I absolutely love it! The mileage is better, the 10 speed is smooth and it's got more jam than the Tahoe(5.3) So far I've had it levelled, backflip tonneau installed, rear under seat storage box and swapped out the antenna for the Ronin stubby. I've plasti dipped the badges and will be doing the fog light bevels and mirror caps with white vinyl on my next days off. I don't mind the rim design so I've been going back and forth on new rims or just powder coating the stock ones. The Duratracs are okay but

I have notice on my 2021 silverado 3.0 duramax that the def consumption really increases with trailering. I have hauled a 7000# travel trailer 2000 miles and experienced consumption at a rate of around 2.5 gallons per 400 miles travel. My mileage while hauling is at 12.5mpg. This is half of my usual mpg as when i am not pulling a trailer i average 24 to 29 mpg. A month before i traveled 3000 miles not hauling and went through less than 3 gallons of def. The other problem i have found is that i get warnings of 779 miles remaining before i run out of def but the def green gauge shows full. Any

I agree with following the advise given above for break in but i have always felt that the oil is the center of care for the engine. It suspends all contaminants in the lubrication side of the engine. I always change oil earlier than recommended. I understand some engines have break in oil and i leave the oil in at new until i hit 3000 miles. At that point i change the oil and filter and install synthetic oil. By the way you need to use dexosD, yes dexosD oil in this engine. The reason for this early change is that a new engine has junk in it with sealants that fall off joints or metal shavin

I just completed a draining of the fuel filter to clean out some water in the fuel. It was scarey but really easy in the end. You need a #40 torx driver to open the drain on the cartrifgmmdge housing. It is located in the bottom of the housing. The owners manual supplemental instructions. Once you have done it you will realize it is really easy to do. Also when you change the fuel filter you will need a 6 point 36mm socket to remove and re install the filter cartridge.

Really, i find the requirements for DEF to be pretty clear as a mixture of 32 percent urea to 68 percent distilled water. There is no real reason for extreme high prices versus extreme low prices unless it has been tampered with or just a scam. Just by a known manufacture and you should be ok.

I don't know for sure, but it might have something to do with the active shutters behind the grille.

Hi everyone. Have a 2021 Silverado 1500 RST Dbl Cab with 3.0 Duramax on factory order. Have Bilstein 5100's to use when the truck arrives to replace the Rancho's. None of our area dealers have any truck inventory on hand to measure the Duramax ride height versus the V8's but was told the diesel sits about .5 inch lower. Has anyone installed the Bilstein's to level their 3.0 duramax truck? If so did you set the fronts at 2.0 or 2.5" ?? Also not sure if I should be ordering a 1" rear block kit or not. Our previous truck required higher blocks after a 2" top leveling kit was instal

I've only ever used the Walmart brand with no issues.

I posted this in the general forum before I knew there was a special diesel club! I've been trying to research grill guards (and a bump bar if pushed to that). Most of the ones I found say they are not for the 3.0 diesel. I can't quite figure that out unless it has to do with the block heater connector by the driver's side tow hook. I'd like to hear from anyone that got one installed and which one it was. Thanks!

I think the manual (not diesel supplement) has the procedures, but from memory it's probably something like no speeds over 55mph, don't drive at a constant speed, no towing for first 500 miles. To be honest, I've been a bit of a skeptic on engine break in for modern cars; I've had cars up over 100k mileage that I drove like a beast from day 1 and cars that had so many problems in the first 1000 miles while driving it like a baby (I'm looking at you Ford!).

Hello fellow 3.0 members: I am new to this forum and club so please have some patience with my inexperience. I am buying a 2021 AT4 next week with the 3.0/10 speed powertrain. I have owned a 6.6 LBZ Duramax in the past so not a diesel newby. I am driving 250 miles to an out of state dealership to get this truck. My question is: what advice can you provide on the proper break in procedure for this powertrain? The first miles on this truck will be 250 miles of interstate driving from Pocatello ID to Butte MT. I plan to use the truck to tow my camper this summer so I need to get it broke

18,000 km now on Denali, no shift issues at all. Still smooth like a Molson Golden.

Traded my '20 High Country (w/18K miles) in on Jan. 30th for a '21 AT4. I've noticed that the trans "sticks" or "hangs" b/w 1,600 & 2,000 rpms in all driving environments (flat, minor grades & hills, etc). I have to play with the pedal to get it to shift & I don't ever recall my "20 HC doing this. It was rock solid & was smooth as butter....never noticed anything with it. Took the AT4 into the dealer to have it checked...."it is fine, no issues with it, it's in spec". It seems to be getting a little better now that I have 4,9xx miles on it but it still hangs. Curio

I had my '20 High Country into the dealer for that sensor at the beginning of COVID and it took 7 weeks to get it back as they were shut down for the virus + GM redesigned it and it got a new part #. After I got it back, mine didn't shut off for several hundred miles....maybe up to 1,000 miles. But it resumed after that. So, I'm guessing that is normal as it had to "relearn" the system??? Not really sure.

I have used nothing but the DEF ($6 or $7 / 2.5 gal) from Rural King to date. No issues noted.

sorry to say I'm not a 3.0 anymore, I went to 6.6. My 3.0 was not liking my camper and I went with the safe towing option.

How do I get this app? I want it!

All I've used so far, no issues yet -Grover67

Hey first time diesel owner here with a 2020 gmc slt. I was wondering if there is anyway to make the turbo louder or if that is even possible on the 3.0l?

I'm new to the diesel world. wondering if any one has had problems with the Walmart supertech DEF? I've read more good than bad but don't want to walk home!

Guys these trucks run really warm under certain conditions. The cooling system is no a conventional system we are all used to. With the Active cooling system. These trucks normally do run 210+ Max Ive seen is 226. Why run it that hot you ask. only time I have seen it that warm is to increase the oil temps to the 230-240 range. As other's have noted the truck tends to by the gauge run cooler when towing. Yes they do. Lowest I've seen is 189f. But this time to lower high engine oil temps(268F). If you do monitor coolant/oil temps with an App or gauge assembly. Its rather neat to watch.

Mine did the same thing one time after climbing a hill on the interstate. Then it went back down to slightly above 210 and hasn't done it since.

If you're using the ac it won't shut off I believe.

I took my truck in about 3 weeks ago to get the exhaust sensor replaced, and a couple of other issues. Since I got the truck back, I can't remember the truck shutting off. It used to do it at a couple of redlights on the way to work or when sitting in the drive thru. Don't know if I need to take the truck back or just let it go.

Picked this up end of May, have 3,400 miles on it now. Had check engine light come on around 800 miles and it was for the DEF issue and had recall done around 2,700 miles for the update. Upper 20's for mpg. Towes great.