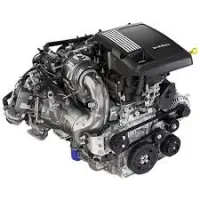 About This Club
3.0 diesel trucks
---
What's new in this club

Auto Vent Shade #322168 in smoke, paid $47 off e-bay.

Didn't notice any loss in mpg, but with the mod you can turn it back on, the default setting is off.

I've been thinking of doing this mod too, did you notice any appreciable drop in MPG around town?

Good looking truck! which bug deflector is that? I've been meaning to research and get one myself...

Hey all! 2020 LTZ Crew Cab Standard bed. Ordered in April, just got her two weeks ago, July 24th. I love this truck! I ordered pretty much every option available for the LTZ and opted for the 3.0L for several reasons; - durability: diesel engines by design are known for the simplicity and longevity of the engine - range: I make alot of trips from coastal Virginia to the mountains of West Virginia and up to New England, can't beat the mpg and range of the 3.0L with the 10 spd. - economy: Diesel is currently $2.05 while premium 93 that the high performance turbo gas engines need for top performance is $2.25 by me, and even then I'm still getting better mileage - I'm a professional mariner and licensed to operate and repair massive diesel engines, with pistons and cylinders literally as big as the truck is long, might as well have one in my daily driver - I will occasionally use it to pull a boat, Jeep, or horse trailer, but probably tow less than once a month. My towing will be all long haul highway towing. I knew I wanted a diesel for my next engine, when Ram came out with their eco-diesel I was underwhelmed during several different test drives. Ford delayed releasing theirs, so I traded in my 2010 F150 for my LTZ.

SeaDogAther

joined the club

SWBuckeye

joined the club

Robert Gray

joined the club

Just joined , hoping to join you with a 3.0 in next 90 days or so. Im thinking RST trim. Is the Z71 package include lift or is that all the Z71 is? Hope to join soon,looking to see if some better deals upcoming this fall.

WDE94

joined the club

N2HighVoltage

joined the club

I have not had the opportunity to tow with it yet but so far yes. I have owned several 5.3's and have driven a 6.6 Duramax for work. The 5.3's are great engines but even the latest generation feels a little sluggish pulling off the line unless you really mash on the gas. The 3.0 you can really tell the difference. I thought there might be some issues when passing but have been well pleased.

Skip H

joined the club

I've wanted a truck for past six years. Still own my 09 Yukon Denali 180k miles and still going strong. But the interior is wearing badly so had been looking at 2500s but really didn't need to tow at the moment so dove in to 1500. Loved the TB but really wanted a diesel because the 6.2L on my Yukon can't do better than 14 mpg. So during covid I was having a hard time looking for an AT4 and after watching lots of YouTube I realized that Silverado RST was for me. I'm afraid of all the bugs I might run into since this is a Gen1 engine but love the torque and off-the-line launch. Just ordered the GM 2" "trail boss" lift and going to get that installed so essentially I get a TB w Diesel! Will post before/after.....

chizzoy

joined the club

I went from 2018 6.2 L to the "Baby Duramax" and I'm impressed at the power the 3.0 will dish out when asked. Not to mention the mpg. Wind is an issue though. Heading into it, mpg drops to around 22 at 70 mph. With a tail wind, I get close to 30. Still, not bad for a truck. Not missing the 6.2 at all. (Except, the sound. I just loved that sound with a Borla Sport exhaust swap.)

Wayne Black

joined the club

I own a 7000lb RV and tow 2-4 snowmobiles all winter long (3000lbs max). Ive owned LLY, 2 LBZ, and multiple Ram Hemis. My commuter car for years was a jetta TDI with a chip. Loved that car. Ive wanted a 1/2 ton diesel for as long as I can remember. The 2500 were overkill for my needs and never got good mileage. They rode rough and never fit anywhere easily. So I wanted a hybrid of a 3/4 ton truck and my jetta TDI forever. The ecodiesel came out and was a great first step. GM had the small diesel in the colorado, but couple of my friends got it and had all sorts of issues with it, they traded in for the V6 gas version. Enter the 3.0. Inline 6. And everything else I wanted forever. I jumped on it for 2020 after waiting 1/2 year to see of anything really bad came up. So far its filling that dream ive had forever.

Phatty

joined the club

Any issues with the truck so far? Are you satisfied with the power?

dbs1

joined the club

I had this happen once about 2-300 miles ago. Was moving a bed and saw the temp creep up close to the 230 mark. Then after a mile or so, it went back down to it's normal just a tick over 210. I have been watching the gauge to see if it would do it again but so far so good.

I have been wanting a diesel for years. Since I only occasionally tow a motorcycle trailer with 2 Harley's it was a hard to justify a 2500. When the 3.0 finally came out in the 1500's I went and test drove one and really liked it. More power than my previous 5.3's and better MPG's. I went truck hunting and had found a Chevy RST with a 3.0. Before I pulled the trigger, I went to a couple of other dealerships to see what I could get. I settled on a GMC SLT with the premium 2 package. It had everything that I wanted. 3.0, 4wd, heated/cooled seats, nav, and front and rear parking sensors and factory running boards. I have put about 1600 miles on the truck so far and like the truck better each day. Back and forth to work I average about 21 MPG, on the highway is a little over 30. I know it won't last but in my area, diesel is .30 to .40 cents cheaper than regular gas.

swervin36

joined the club

Grover67

joined the club

PBrown1

joined the club

Revx1000

joined the club

GMCBeliever

joined the club

My truck does the exact same thing. Usually stays above 210. 2020 3.0 RST.

Yes I have this happen, it is usually when I first get on the highway and it will shoot up to that temp for about a minute then back down to 210

BurnsMax

joined the club

Anyone else typically running hair over 210 but bumping up to 220-225 fluctuations between that and 210 before settling usually at beginning of trip? No load- haven't seen this happen when pulling my boat (4500lb load)

@capndtice

joined the club

Ogee1

joined the club

TheRealZatarra

joined the club

NOAH DUNAWAY

joined the club

Ajsneed23

joined the club

dodgehemi0

joined the club

whitesierraRT

joined the club

Mountainbound

joined the club

This is one of my first mods: https://www.autostopeliminator.com/collections/most-popular/products/2019-silverado-sierra-autostop-eliminator took about half an hour to do plug and play, now my default is off and by pushing the Auto Stop button it turns on, which I have only done once. Also works on 2020's

I originally had a 2009 2500 6.6 Duramax and liked the power of the diesel drove it for 80,000 miles, but wasn't towing much traded it on a 2014 GMC SLT 1500 then on a 2016 Silverado LTZ 1500. When GM started talking about a six cylinder diesel I thought that would be right up my alley good fuel mileage and the power I was missing with the 5.3L. Picked up a 2020 Silverado 4x4 LT 3.0L with just some basic options end of January. The sticker was $52800 and I paid $41300 before tax and license, couldn't pass on the price. I also did the fog lights going in on Thursday to have them programed.

bobbobtar

joined the club

Was having problems with my 19 TB, originally wanted the 3.0 when I bought the TB but wasn't available in 19 and still isn't in the TB. Got tired of all the problems with the TB so decided it was a good time to try the 3.0 and the 10 speed. Ordered a LT with convenience package ll, Z71, bed protection package, all star package, advanced trailering package, safety package, side steps. No fog lights available from factory on the LT so I had to add them. Put on some dura traks which cost me 3-4 mpg. So far very happy with my purchase.

Masterguns

joined the club

Hogan Vinoski

joined the club

They do warm up nice while driving but if you are setting idling it will run on the cool side. I also changed tires, went from the factory so called A/T Goodyear Fortitudes to Duratraks and lost about 4-5 mpg. Nice to be able to get around in the mud without spinning and sliding around. Still averaging 25-27mpg on the highway. Loving it so far at 2800 miles.

gastonhector

joined the club

So the truck is doing well, I put on some AT tires, we go camping and most of the time its off the beaten path. The temps here have drop to low 30's and I have found it nice that it warms up fast. My other Duramax (6.6) would take forever.

I don't have a 3.0 have been waiting years,years and years for something like this and I think GM nailed the combo! Tell me what your impressions are.....Thanks!

mookdoc6

joined the club

Got this driving around this morning scouting. most speeds were anywhere from 20 mph to 50 mph on back roads.

Ordered one back in November, just picked it up yesterday, dic was showing 29.5 mpg for the short 25 mile drive home. Liking it very much so far

Booger T

joined the club

So I'll start this off. why did you get your truck with a diesel in it? What do you plan to use it for? Post a pic if you have one and fill us in on your options.