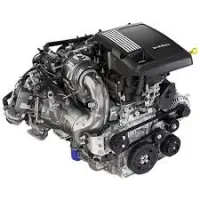 About This Club
3.0 diesel trucks
---
What's new in this club

TweetybyrdRT

joined the club

great, let us know how it goes when you get it!

"Built" and placed an order for one a month ago as I couldn't find anything near MN (summer) or AZ (winter). Replacing 2014 dble cab 5.3 with 75k miles. Any info anywhere on production scheduling?

PMurray

joined the club

I just picked mine up 2 weeks ago, I did have the 2.8 duramax but wanted more.