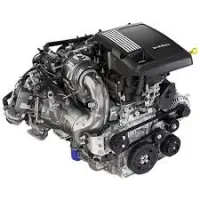 About This Club
3.0 diesel trucks
---
What's new in this club

I don't have a 3.0 have been waiting years,years and years for something like this and I think GM nailed the combo! Tell me what your impressions are.....Thanks!

mookdoc6

joined the club

Got this driving around this morning scouting. most speeds were anywhere from 20 mph to 50 mph on back roads.

Ordered one back in November, just picked it up yesterday, dic was showing 29.5 mpg for the short 25 mile drive home. Liking it very much so far

Booger T

joined the club

So I'll start this off. why did you get your truck with a diesel in it? What do you plan to use it for? Post a pic if you have one and fill us in on your options.

I just picked up a 2020 Sierra SLT with a Duramax 3.0L motor a week ago. The truck performs better than my expectations. Initial fuel overall use is averaging +/- 25 mpg. Motor is very quite and the 10-speed transmission is seamless. Looking forward to towing my travel trailer next week.

RLSTEED

joined the club

TweetybyrdRT

joined the club

great, let us know how it goes when you get it!

"Built" and placed an order for one a month ago as I couldn't find anything near MN (summer) or AZ (winter). Replacing 2014 dble cab 5.3 with 75k miles. Any info anywhere on production scheduling?

PMurray

joined the club

I just picked mine up 2 weeks ago, I did have the 2.8 duramax but wanted more.