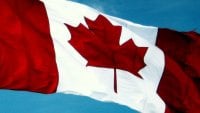 About This Club
For those of us from Canada who love our GMC's and Chevys
What's new in this club

I got a set of towing mirrors off amazon and the driver side was plug and play, but the other side the right side the wires did not match, I am looking for some help in finding the proper pin out for the truck so I can change the mirror to match, any help will be great. Thanks Del

I'm moving next week, so trying to liquidate these. $80 CDN and it's yours. MSG me on gmtrucks

Yes I have similar issues with Summit White paint on my '18 Sierra. I need to get a paint pen in the Spring. Also, the sheet metal seems to be overly prone to dents. Almost like you could push it in with your knuckles! I have 3 dime size dents so far in 2 years. Other than that, it's been a great truck.

Hey All! New to the site and new Chevrolet owner. I have a 17' Silverado in the Scar'e blue (or deep ocean metallic) Anyway its new to me but only has 30k on it and I seem to notice the paint is weak! I have a ton of scratches on the rockers where the pervious owner must of dragged his feet to get it and even on my box right after the mud guard where its rocker guarded, i;ve noticed chips. No its cold here in northern Ontario, but I bought a paint pen and spring is around the corner anyways! Do any of you have this issue of weak paint? and if so do any of you know about the strength of the primer (like will it take a while to rust?) Thanks !!!

Would anyone around Calgary be interested in the GM 23176881 underbody skid plate kit? Fits most GM gasoline 2015-2020 V8 trucks & SUVs It's a heavy duty aluminum kit that replaces the cheap plastic guard under your engine, and includes the diff protector as well. 2 piece front skid, 1 piece diff protector, and bag of bolts. Brand new, in the factory box, never installed. I have 2 of the complete kits available. $130 CDN -- check around on Ebay, the Canadian GM wholesale websites, this is $100 cheaper than the lowest price I could find online. Shoot me a message on GM-Trucks

We now have a -30 forecast, going to have to break out the block heater cord and some long johns it looks like. I hoped we'd have some global warming and skip this crap this year.

Dude, I hear ya! I bought my truck in Feb 2018 and it didn't even make it to Spring before the windshield got stoned. Luckily it's on the passenger side and hasn't spidered. It don't think it was Deerfoot, Glenmore I believe.....either way, the city roads suck. If you ever need a replacement, Cal Alta Auto Glass is awesome.

Well it had to happen sooner or later. Today I'm driving south on Deerfoot Trail about 200 feet behind the closest car and out of nowhere a rock nails my windshield and dammit, it's a bad one. Less than a month old and it's got little nasty spider legs coming out of it. It was too late in the day to get it fixed so I just hope it doesn't spread and that it's actually fixable. I hate that the City of Calgary spreads suck large rocks on the road after a snowfall. Sigh. The first one hurts the most. Winter sucks! I'm sure many of you can relate to this.

If your amp probe said 0 amps the block heater was not drawing power. Your input voltage will always read 120 volts but that does not mean that the block heater was on. And Yes it has to be at least -18 for that heater to turn on. I don't like that either but if GM says it's ok to start a -18 engine then. it's ok with me...I've started mine with -30 (no block heater) and it started OK, and always has. By the way diesel means nothing, they only make one block heater and one block heater cord, so it doesn't matter.

If what I've read is correct the block heater cord has a thermostat built into it and it won't even allow the heat to kick in until -18C or lower. My reading included only the diesel engine, If you find out different let me know! I can't tell what you drive, might be good to add that info to your profile.

My truck came with a block heater. It was -20 last night here in Ottawa and no more than -15 today so I thought I would plug in the block heater and see how it worked. I plugged in the heater cord that came with the truck and checked the voltage =120 v. Was curious about how much draw there is but my amp probe showed zero amps when plugged in. It appears there is no load Just wondering if anyone else experienced this and if there is something I need to do under the hood to connect the heater .

What brand kit did you use for your lift? Hows the ball joint angle looking? And which UCA does your truck have(or had) stamped, cast or aluminum? Nice truck, aggresive stand! ✌

Hey guys / gals I recently had the GM factory accessory Fog kit activated at my local dealer and while the lights work on/off there is no indicator ... looking at the manual there is indeed a fog indicator in the DIC so I'm wondering why that did not get "activated" as well during the BCM programming ? Anyone else have a fog kit installed that can confirm about the indication of fogs being on / off much appreciated Thx Dave

You need to choose it as an "info page option" in the DIC settings and check off "fuel economy" then you can view it in the DIC information tab by scrolling on the steering wheel right thumbwheel

In my other GM vehicles you could see your fuel mileage change as your driving. How do I find that in my new 2020 GM AT4

I put a 3.5 inch level kit on my Sierra. I'm going to upgrade the upper control arms soon. I had my truck dyno tuned last month. It's putting up 340 horsepower to the wheel and 420 lb ft of torque. I'm hoping to get a bigger tires at some point but my 285's will do for now!

I have a 2016 GMC 1500 4x4 L83 work truck custom (bare bones with rubber floors) with a 6L80, G80 at 3.42, with a mechanical transfer case. At present, it has the RC 2.5" level kit and BFG 32.5" KO2's - apart from that and the bedliner, she is stock until the warranty is up next year. Starting this year, a 4 phase plan will roll out to build a great BC expedition rig that remains practical for daily driving...by my standards at least. Phase 1 - Cosmetics/non-warranty violators, commencing as soon as debt/wife allows. - Black Raptor bedliner full body paintjob - CB radio and antenna - Thule or similar no-drill roof rack - Homemade tube bumpers with quick-swap winch mounts between front and back and lower body exo cage (designs are WIP) - 12,000lb nylon winch (Smittybilt X20 seems reasonably priced, but I am an open minded opportunist) - Undercover swing boxes...maybe. Phase 2 - Performance/reliability/quality of life upgrades. - Kenwood double DIN deck, or equivalent system - Diablo i3 Tuner - Muffler delete (keep the resonator) - Air Raid 200-543 throttle spacer - Air Raid 200-285 intake - Sonnax 6L80 zip kit - Yukon 4.56 gears Phase 3 - Endgame - Rough Country 7" bracket lift w/front and rear Vertex coilovers...BDS's 6" coilover kit seems like the extra $1,000USD that broke the camel's back, but we shall see... - US Wheel Crawler Stealth 17x9" wheels - BFG KO2 35x12.5" tires It will take some time, to say the least.

Nice truck man, I had an SLE just like it. I loved that truck so much I bought a blown up one with a very clean body a few years ago. My plan is to do a 5.3L swap with a donor avalanche I have laying around, I want to put the front strut suspension in also. Now if I could only find time to pull the body off the frame to redo the chassis. Easy to work on and maintain, very dependable. Those days are long gone so keep it in tip top shape so you never have to buy a computer on wheels like the rest of us.

Got a set of wheels for my 2500 work wagon because my 2013 busted a rim. Now that truck will get my 2018 hand-me-downs, ill put nice wheels and tires on the my 2018 and then have 3 full size spares for the other 2500's. Only other mods are wheel to wheel tubes, weathertechs front and back, 500L slip tank, homemade 2" square tube backrack, and 2-way radio with lo-pro long range antenna, good for about 50km depending on location. Putting the wheels on tomorrow, will post pics when mounted. Other than that I might tint the windows.

Just ordered these. I'm thinking about mounting 2 flush mount plugs on the underside of the roof spoiler (one at each end) connected to the beacon output on the 9L7 aux switches. That way i can use multiple set ups from the same output. Also makes it easy to remove the aux lights or lightbar for servicing.

Does anyone know when they are starting to produce the 2020 duallies? Did anyone get an order in and do you have a TPW yet?