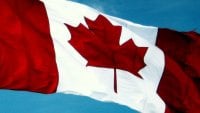 About This Club
For those of us from Canada who love our GMC's and Chevys
---
What's new in this club

not my real name

joined the club

3E23

joined the club

Just ordered these. I'm thinking about mounting 2 flush mount plugs on the underside of the roof spoiler (one at each end) connected to the beacon output on the 9L7 aux switches. That way i can use multiple set ups from the same output. Also makes it easy to remove the aux lights or lightbar for servicing.

WillOfTheNorth

joined the club

CrystaledJazz

joined the club

David Ardin

joined the club

BrettMatthews

joined the club

007

joined the club

Kliffy

joined the club

Does anyone know when they are starting to produce the 2020 duallies? Did anyone get an order in and do you have a TPW yet?

Sask Farmboy

joined the club

Where do you get Blue sea 12V plugs from....txs

Putting pics here.( It's not working at the moment) Speed Turtle: Decked: Weathertech: Under seat storage: 9L7 upfitter Aux switch Warning Lights: Aux Lights: 12v and USB outlets: Dual Battery:

Chev virgin no more

joined the club

Rock Auto, amazon was my go to place, also just found a new seller mytruckpoint.ca they are a Canadian company so decided to give them a try and order a DeeZee tailgate assist and it arrived in 3 days. Now looking to order a tonneau cover from them let see what deal I get.

Jacky

joined the club

SASK_RT

joined the club

Moosebeavers

joined the club

2019 Sierra Construction, utility and general personal safety: Speed turtle 3.0 Flasher kit - Arrived! $291.63 + $45 duties. Decked drawer system - DONE. DG7 $1651.00 + tax Lock kit $64.60 + tax Drain plug kit $ 32.30 + tax Divider kit #32.30 + tax D-Box AD5-DTAN ($67.66) Weather tech mats -Arrived! Rear under seat storage - pending $ 9L7 upfitter aux switch - Arrived! (2K19sierra helped with finding part number and canadian prices) F Block kit $63.76 DONE! (took 5 minutes to do) Harness $158.42 Battery Cable $71.06 Multi switch $33.14 Knee Panel $ did not buy warning lights - pending 9L7 kits Whelen TIR3 - Reused from previous truck X 14 More pending $ Some kind of back rack - need to choose still Aux lights pretty much 360 - Rigid Industries 20641- Arrived! $124.00 + tax X 2 sets. Rigid industries Dually - Reused from previous truck more pending $ Additional usb chargers - Blue Sea Systems dual USB 4.8A Arrived! $52.67 + tax Additional 12v outlets - Blue sea systems 12V DC socket Arrived! $23.43 + tax X 2 sets Dual battery system. This will take some figuring out, but I'm working on it. Going to try to power the 9L7 upfitter kit from the Aux battery. Perfect switch power gate ($433.00 USD) odyssey 65-PC174 ($337.98) Blue Sea systems ST blade fuse block 12 circuit with negative terminals - Arrived! $66.14 + tax 1/0 battery cable Red/Black Anderson battery connectors

CNADN SIERRA

joined the club

Salsa De Piña

joined the club

David and Diane Clarke

joined the club

63MM

joined the club

Thanks for the help/search. I will read extra pages as suggested !!

Found it in this thread: You'll need to read through the first few pages to get the idea of what to do. Deets for the cargo lights are in there.

How can I change my Cargo Lights to also come on when using Remote....txs

Oh and picked up a Range device as well... the V4 noise was noticeable and 'some-what' irritating after the exhaust mods, but not huge. Found a used Range for basically half of new and gave it a whirl.... actually fairly impressed with how well shifting has improved with V4 being disabled.

Fog lights on with parking lights - DONE Cargo lights on with reverse lights (so that unlocking from the remote turns on the cargo lights in the bed) - DONE Soft fold tonneau (pulled from a trade at the dealer) - DONE Stone deflector (added at dealership, part of the deal) - DONE Weathertechs front and back (referral deal with dealership, only paid for the rear) - DONE Full tint - back added additional 35% to factory to make near-limo tint, front driver and passenger just a straight 35% - DONE MBRP polished stainless exhaust tip - DONE Custom cat-back exhaust - Borla XR-1 muffler to replace stock and resonator deleted - DONE ProComp 2.5" level kit in front, 3" ReadyLift block kit in rear - DONE Pioneer 10" TS-W261S4 350W subwoofer w/Rockford T400-2 400W 2-channel amp (used an AudioControl LC2i to get line level audio out of stock stereo) - DONE Custom 12V power port in the box near the tailgate - wired into the 12V supply line from the trailer 7-pin connection at the bumper - DONE To Do: USB charge only ports for rear seat (install into back of armrest/console) Black bowties Multi camera interface to add cameras that can display on factory screen, with sideview cameras and front camera. aFe Momentum GT Cold Air Intake System w/Pro DRY S Filter and..... some new tires (stock Goodyears are 'poop') - likely BFG KO2 275/60/20 (increasing size to 33" to take advantage of lift)

johnboy105

joined the club

Window Vent Visors Rear Wheel well liners (or possibly try Black Rockerguard spray ) Krown Rust spray Hitch Draw Bar dual reverse light hook-up Soft Fold Tonneau----DONE-scooped used CHEV brand for 50 dollars Rear Wheel (Chevy logo) mud flaps Chevy Bowtie sticker for oversized air cleaner that came with Z71 PKG Front Weathertecs or Chev Logo ones Shorty Antenna Front Hood Deflector (smoked or dark acrylic---not sure) Gas-Can style tool Holder for rear storage in the bed .......that's all for now !!!!

let all Canadian Members know if you have any plans for upgrades\accessories to your Ride !!

Nice straight truck, Taylor......any recent pics since your bodywork and paint

4.25 inch U-Guard brand steps from Costco delivered right to our door in 2 days....Last U-Guards I bought were on ok Silverado for over 8 years and still stable/brackets firm an no issues ...Westin knock-offs or cheaper version--- okay with me

Action Car an Truck Accessories (Cobourg), local Chev Dealer ( Bill Spencer Chev, Cobourg )..have ordered the odd trinket/keychain from Amazon

There is nothing wrong with your Park Jobs..... I do the same !!! Keep it up...

sparkz

joined the club

melroh

joined the club

A.Perry

joined the club

Hobey

joined the club

Hogger01

joined the club

Spicy

joined the club

norwester

joined the club

I would go to a different dealership parts desk.

Hi Everyone, Dan from Aurora, On. Traded in my 2017 Sierra 1500 SLE for a 2019 Sierra HD SLE. Bought it in Listowell On, they sell alot of trucks there, best I was offered for trade in and best price I could find, I didn't want a 2020 as the 6.6 gas has no reviews. I am looking for fog lights that will fit in the bumper plastic cutouts. Anyone know where to get model specific? TIA

Northofu1

joined the club

CanadianCopper

joined the club

tanner709

joined the club

Luc L

joined the club

SierraKodiak

joined the club

Hey Marc - Did you get sorted out with the rear wheelhouse liners?

thedealergeek

joined the club

SierraHD17

joined the club

amohamed84

joined the club

Tyler Wilson

joined the club

darks1d3

joined the club

DiverRick

joined the club

SilveradoRST

joined the club

no12nv

joined the club

killramos

joined the club

fishlessam

joined the club

DBeau

joined the club

Hey all does anyone know of a possible rear wheel well liner manufacturer for 2019 Trail Boss full Crew 6.6 box????? Have tried requesting this information from Salesman who sold me the vehicle but alas he stopped answering my texts after he received his commission for the sale................. and from my first experience with Service Department at that dealership................. I will not be purchasing ANYTHING from them!!

Hey all I'm Marc from Ingersoll Ontario first ever brand new to me 2019 Chevrolet Trail Boss Custom CK Oh and yes I am the a-hole that takes up 2 spots when its new and I wanna keep her looking that way lol lol Take care all !!