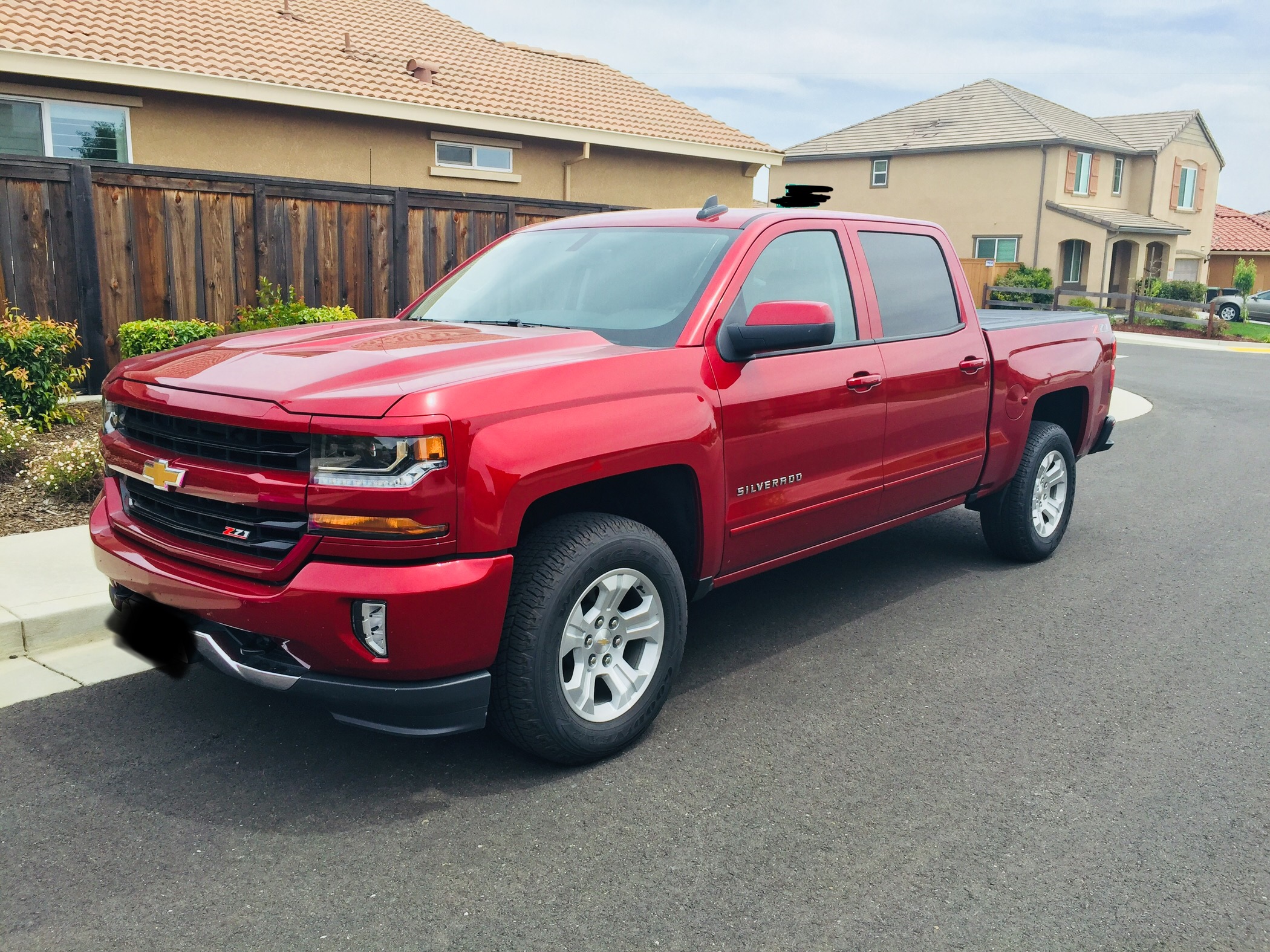 Content Count

165

Joined

Last visited
Community Reputation
53
Good
About cr250Silverado
Rank

Enthusiast
I added, my phone kept refreshing and deleting my progress. I want them to find a home to a member on this forum, it was a great community of info for me.

They totaled my 18 Silverado 1500 CCSB so I can't use my two bed covers. These fit short beds. I am located in Vacaville/Fairfield California. Local pickup ONLY. Message for address for pickup I will update this post at the top once they are gone. GOOD; -FREE -Both come with; bed cover, both rails, mounting hardware, water drain tubes. BAD; - Both had the rubber seals peeling up. I used 3m black weatherstrip and basket adhesive to hold the seals down. - Both have two minor dents each - One also has minor claw scratches from my dog. - Both do not come with the weatherstripping that goes between the cover and the front bed rail. Bakflip sells this or you can buy weatherstripping from a hardware store. I can show you one I am keeping for reference.

Thanks for the input, I ended up going to a Ram 1500. My decision was decided after test driving a 19' chevy 8 speed. The thing was slamming and vibrating like crazy at 65 mph. I didn't even bother mentioning it to the salesman, although there was the awkward silence after the first two slams while cruising at 65.... I really wish Chevy had their stuff together, I have always been a chevy guy, but after loosing my brakes twice in the last gen and now the 8 speed issues I was forced to look elsewhere...

The increase in MPG comes at the cost of towing capacity in comparison tho, but 9,000+ towing is plenty for a 1500.

1

I'm going to guess Chevy will be offering something good so they can take 2nd back from Ram. The again they said high prices are here to stay...

I'd wait until the end of the year for the best discounts.

I have been looking all over the internet with this same question. There is NOTHING out there about the release date. It seems Chevy likes to keep everyone in the dark and release stuff overnight so it "could" be any day... Or it could be at least a few months... I wonder what availability will be like tho... Ive read they have been investing in their plants but that news is recent so who knows if the improvements are operational or when they will be. With that said I think the 20' TB is worth whatever wait it is going to be. I've read way too much negative stuff about the GM 8 speed to buy a truck with one. I just test drove a 19' ram 1500 8 speed and its shifting was AMAZING compared to my 18' 6 speed. It shifted quick, smooth and at the right times with no slamming...

My guess is they offer it for heavier loads (IE snow plowing), campers, etc. there isn't much available payload on the front axle, at least in prior years. I would think it makes the rider firmer.

Sorry I don't have them but post up your pics when it's done! I love that CST lift!

Yeah I understand each truck has its own ratings for many things, but I don't understand what lowers hitch rating when there is enough payload, rear axle weight, and tire rating to support the full 1,250.
Forum Statistics

Member Statistics

Who's Online

103 Members, 2 Anonymous, 2,533 Guests

(See full list)