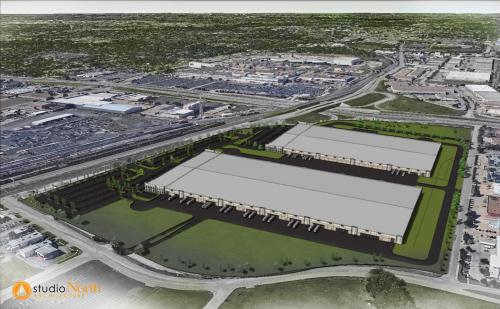 John Goreham
Contributing Writer, GM-Trucks.com
6-19-2017
GM's massive Arlington Texas plant that assembles its full-size SUVs will soon have a like-sized supplier park adjacent to it. The new park is park of GM's efforts to bring its suppliers closer to its final assembly locations globally. GM says the new park will comprise more than 1.2 million square feet in just two huge buildings. GM also says that over 1,250 new local jobs will be created by the suppliers who move closer to GM. Of those jobs, GM estimates that 850 will be all-new positions. These jobs are not included in the 7,000 new jobs GM announced earlier this year.
Related Story: What Goes "Whump...Whump...Whump" and Makes Trucks?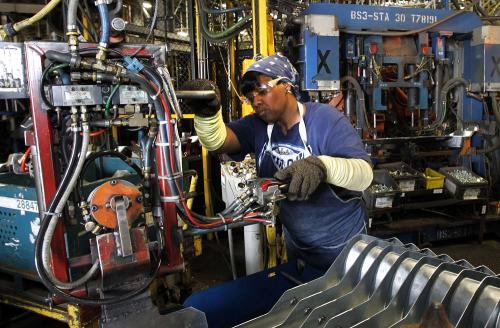 One of the first to take up residence in the space will be GM's multi-year Supplier of the Year winner, International Automotive Components (IAC) Group. "We are excited to establish this new Arlington location as one of our flagship manufacturing operations among IAC's 22 other U.S. plants," said Steve Miller, president and CEO of IAC. "IAC's role as a supplier of vehicle interiors to GM extends back almost a century and this impressive new center marks a great beginning to our next century in partnership with this customer."
The Arlington plant presently employs approximately 4,225 people to assemble the Chevrolet Tahoe and Suburban, GMC Yukon and Yukon XL and Cadillac Escalade. GM first began building vehicles in Arlington in 1954. In 2012 GM invested $200 million in new stamping equipment for the Arlington plant. In 2014 GM invested $1.4 Billion in a new paint facility and general assembly operations in Arlington. The plant built its 10 millionth vehicle in March of 2015.
GM's Arlington plant is not far from Toyota's new headquarters (by Texas standards).